9 Dog Hoodies You Need To See
You can get all sorts of different dog hoodies these days: small hoodies, large hoodies, custom hoodies, or even matching dog and owner hoodies.
When buying a hoodie for your dog, the most important thing is to be cautious of your dog's welfare. It's not natural for our dogs to wear costumes or other items of clothing, and we really shouldn't make our pets feel uncomfortable.
The RSPCA points out that a lot of dog apparel is made of synthetic fibres, such as polyester, which can cause our dogs to heat up very quickly. This can lead to overheating amongst other things, so be mindful when you dress up your dog. Don't do it if the weather is hot, for longer periods of time, or if your dog appears to be uncomfortable.
In this article, we'll show you dog hoodies from Australian small businesses across different states.
Table of Contents
Treat Hustler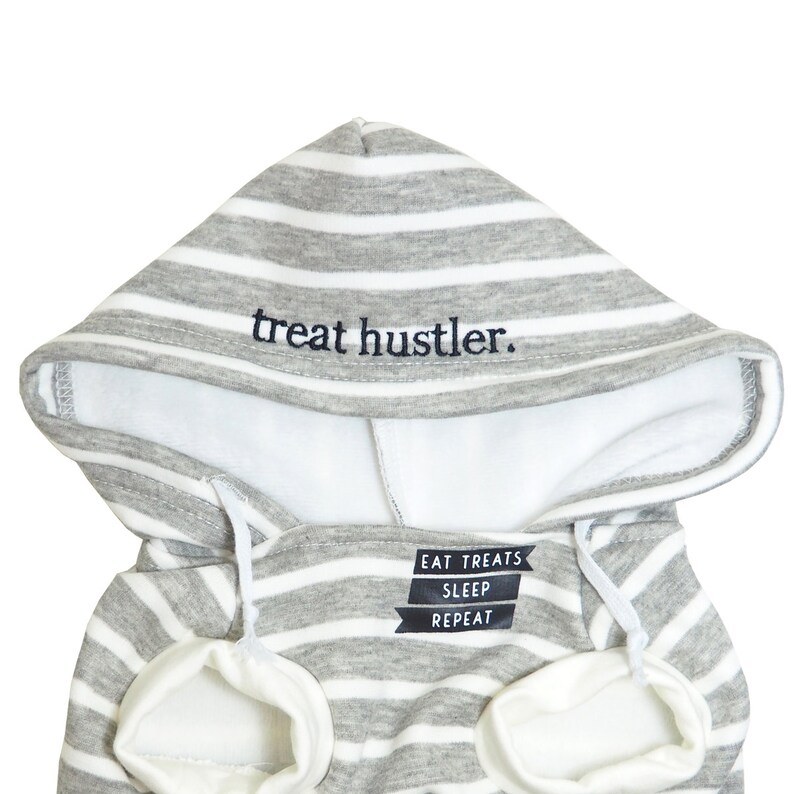 This cute treat hustler hoodie ships from Melbourne.
Black Hoodie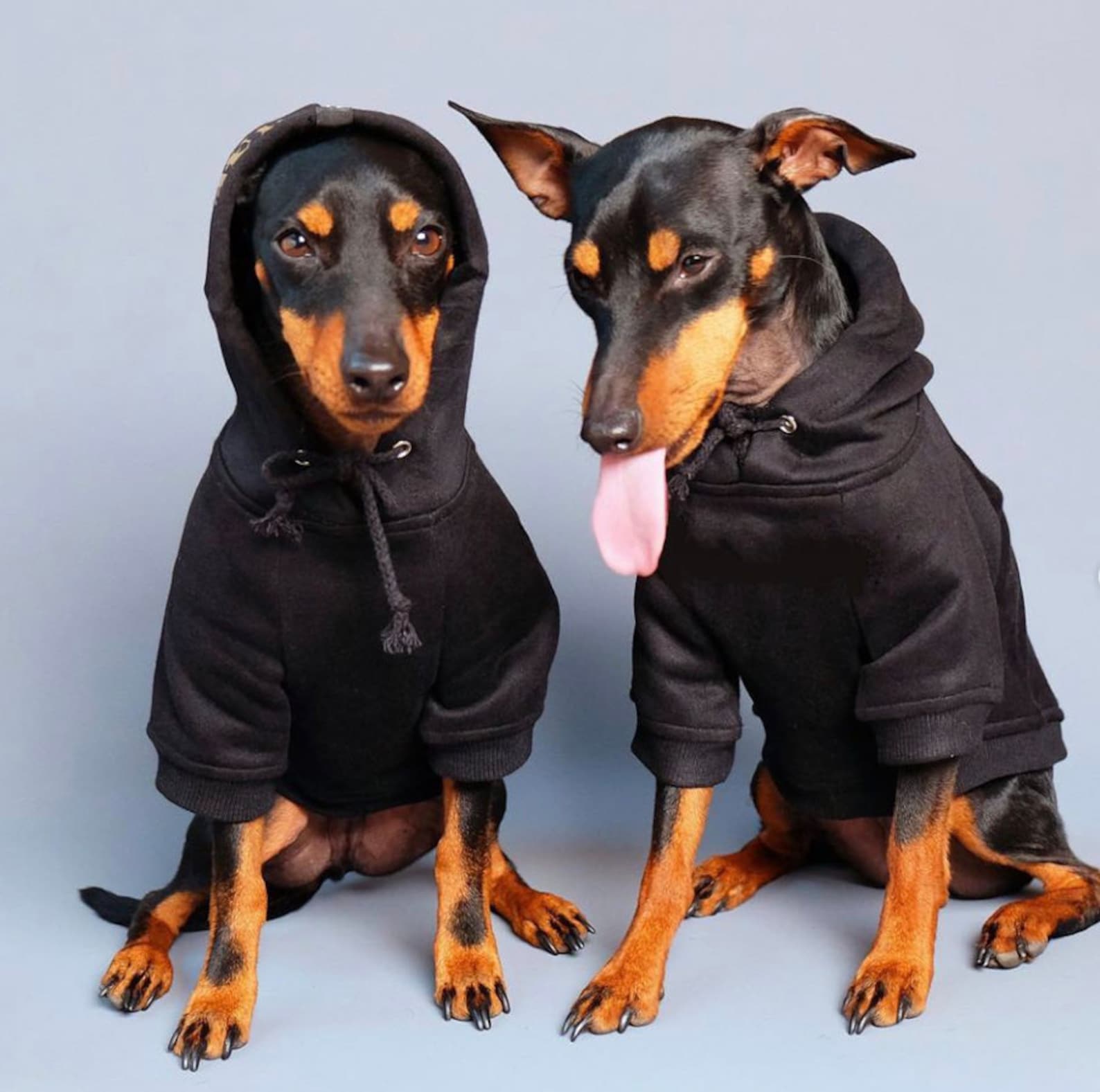 This black hoodie comes in a good amount of different sizes and ships from Melbourne.
For Large Breeds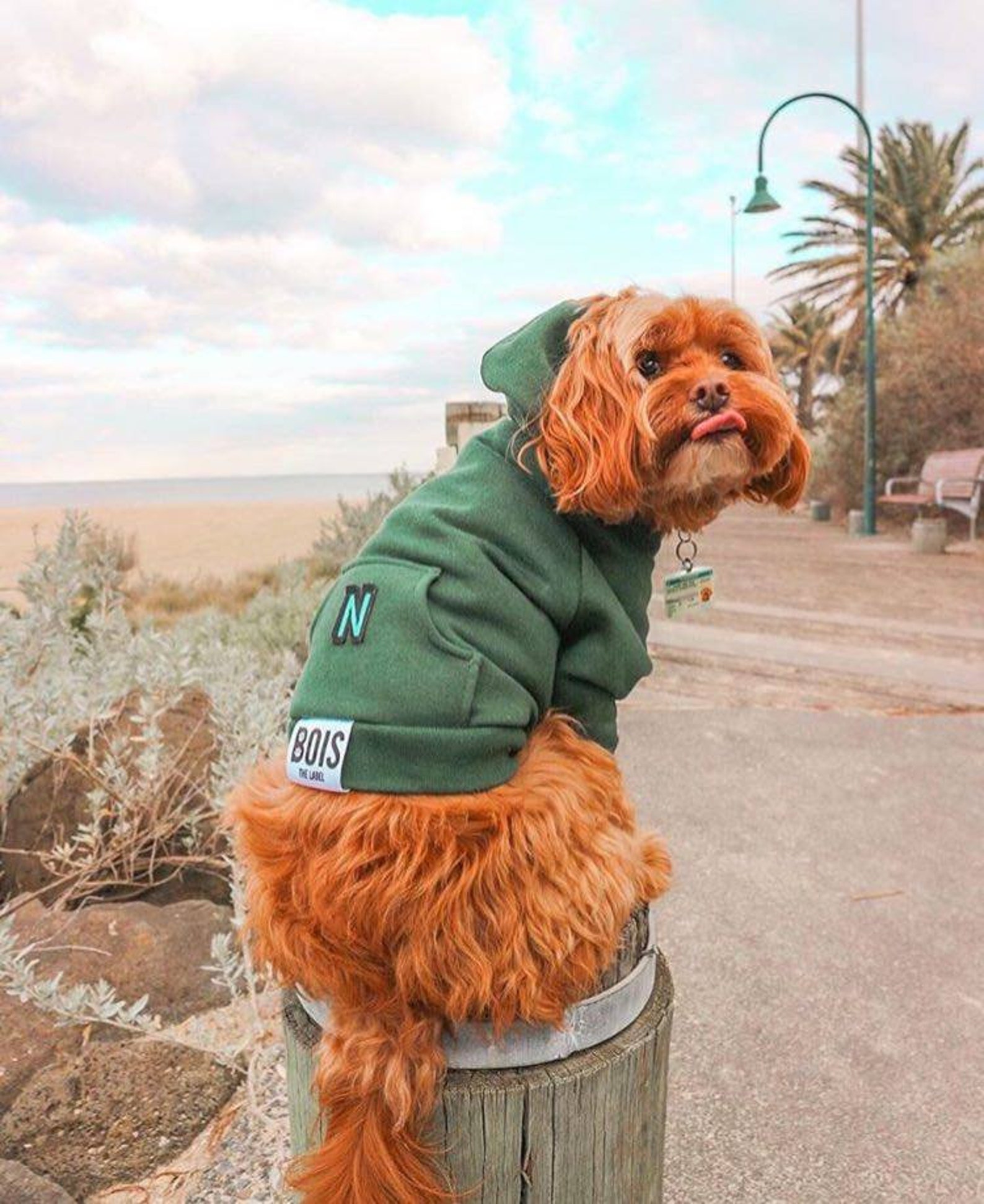 Made for larger dogs, this green hoodie ships from Melbourne
Polar Fleece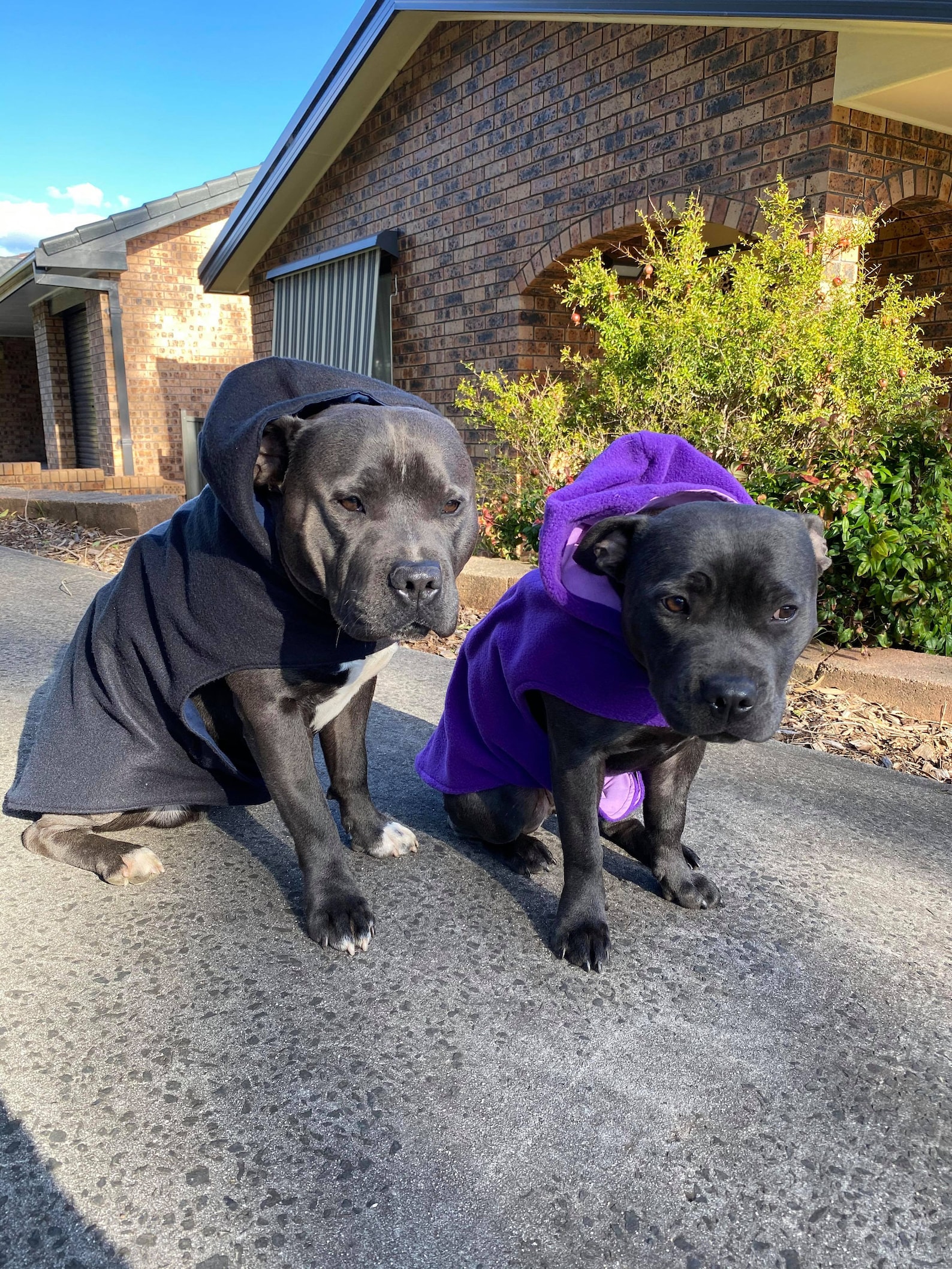 These polar fleece hoodies are lined and secured with a velcro belly strap.
Cute & Colourful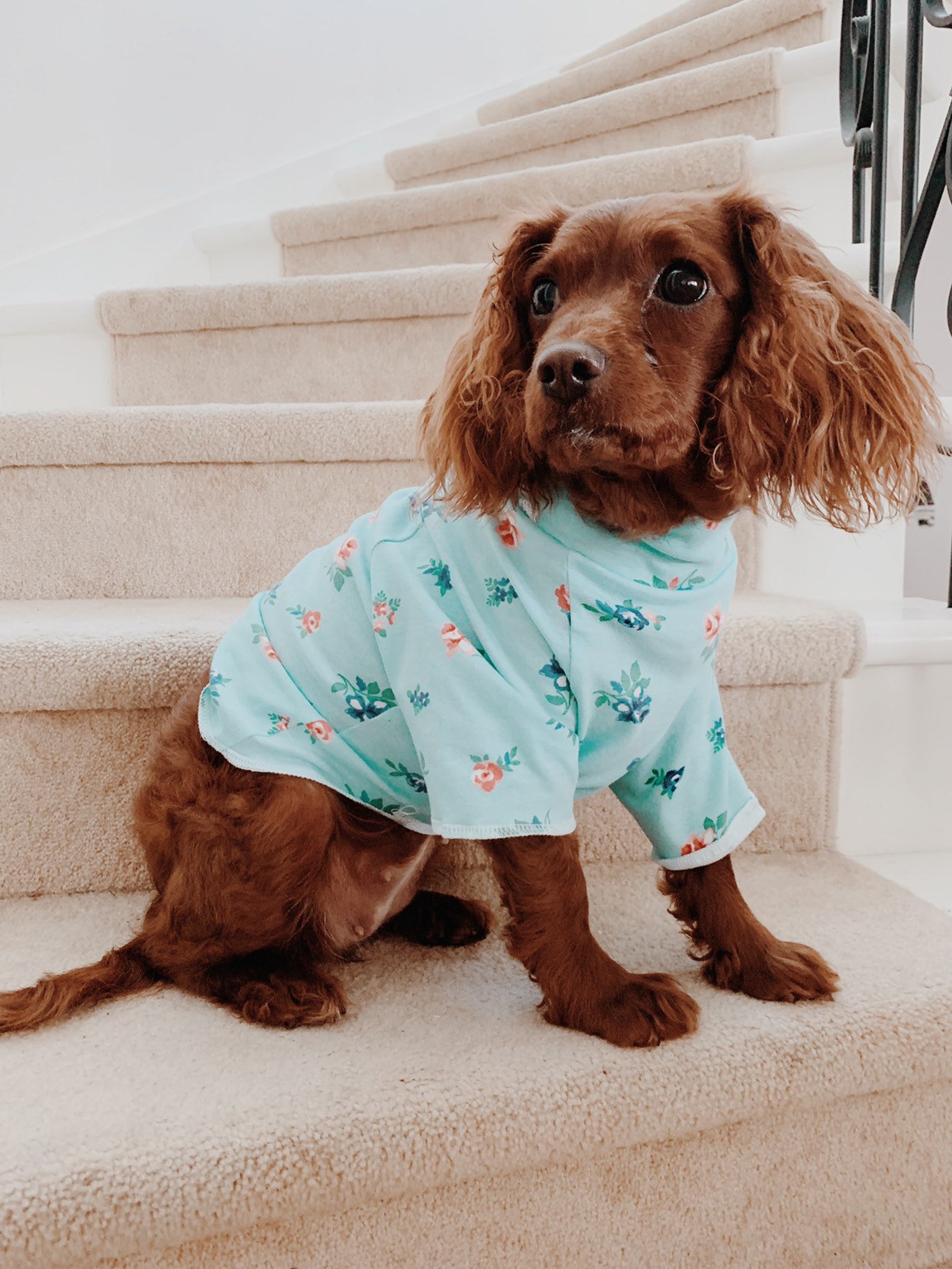 This cute and unique jumper is Australian-made to order.
Petflix & Chill Hoodie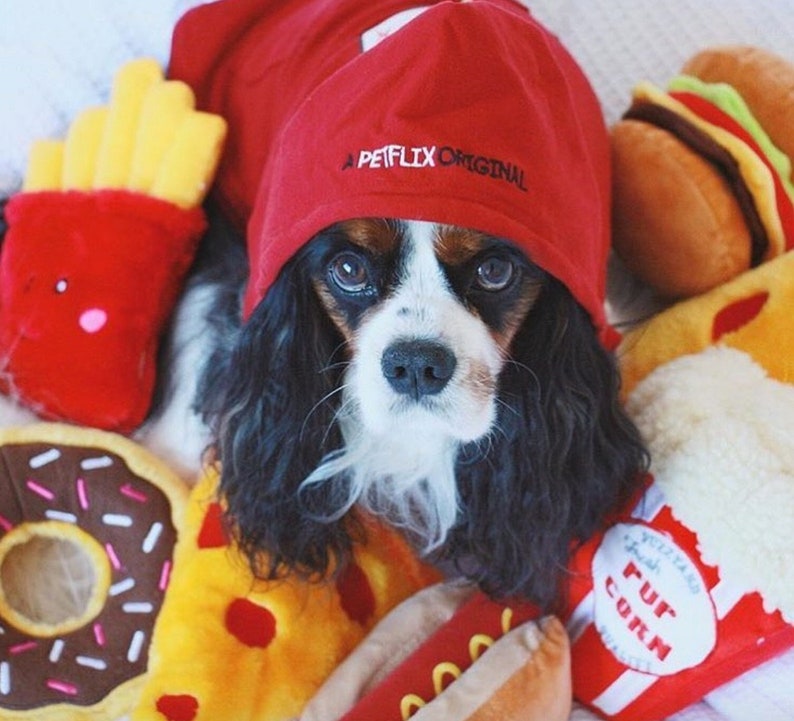 The perfect accessory for binge-watching nights.
Pink Turtleneck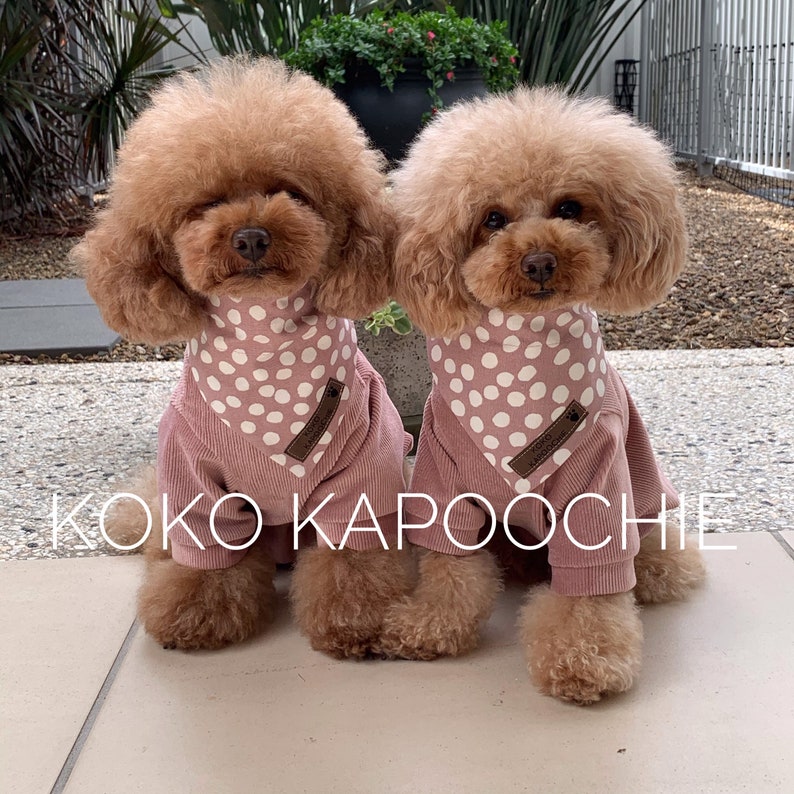 These cute turtlenecks are hand-made in Queensland.
Santorini Blue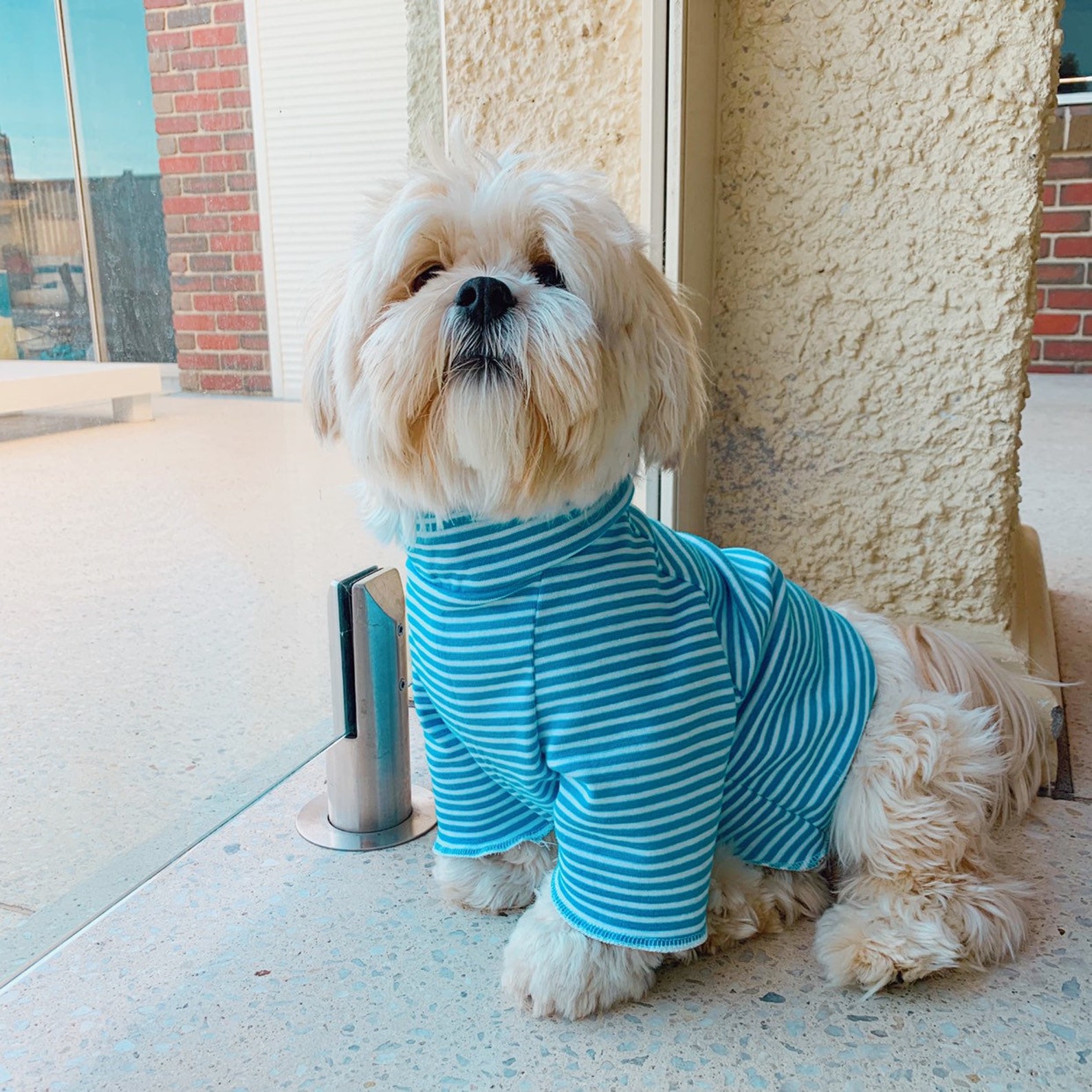 Another cute dog hoodie from E&A.Co in Melbourne.
Drawstring Hoodie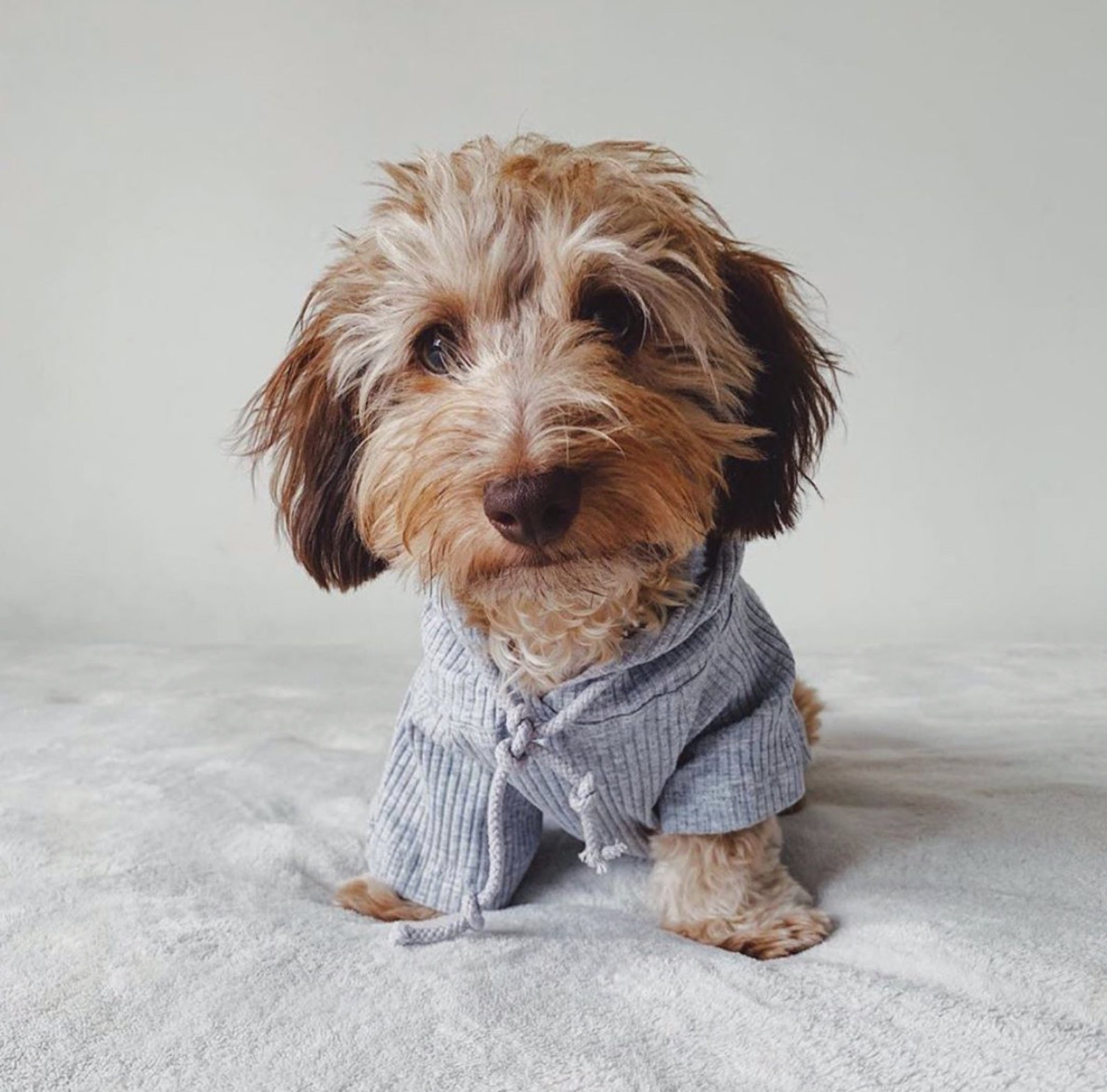 This beautiful drawstring hoodie ships from Brisbane.