Eco-friendly Dog Product Ideas For Australians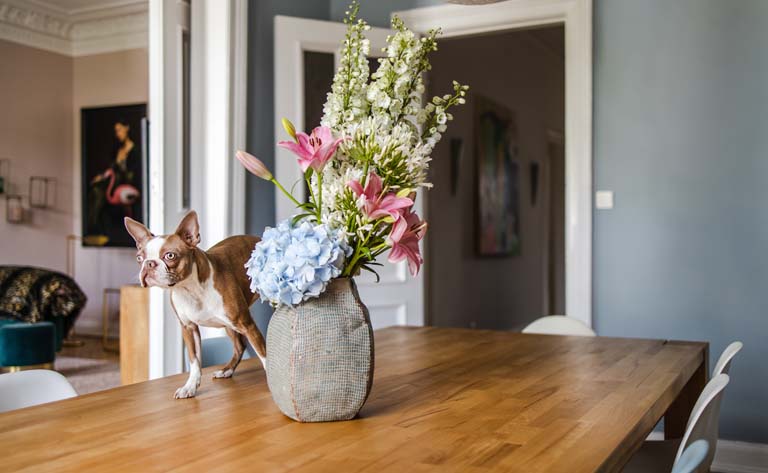 EnsoPet – Pet Waste Composting
One of our forever favourite eco-friendly dog products: The EnsoPet Waste Composting system. It requires very little space in the garden and safely breaks down dog poo. In other words, no more plastic bags and/or smelly bins! From $75 at Bokashi Composting.
Dog Shampoo Bar
So, dog shampoo bars come without the plastic bottle. This is both good for the environment and it also makes the bathroom smell really nice because the amazing scents aren't trapped in an enclosed bottle.
We also love them because you can often buy them locally made. And honestly, we also think they're easier to use than a flimsy bottle when giving our dogs a bath. From $8.50 on Etsy.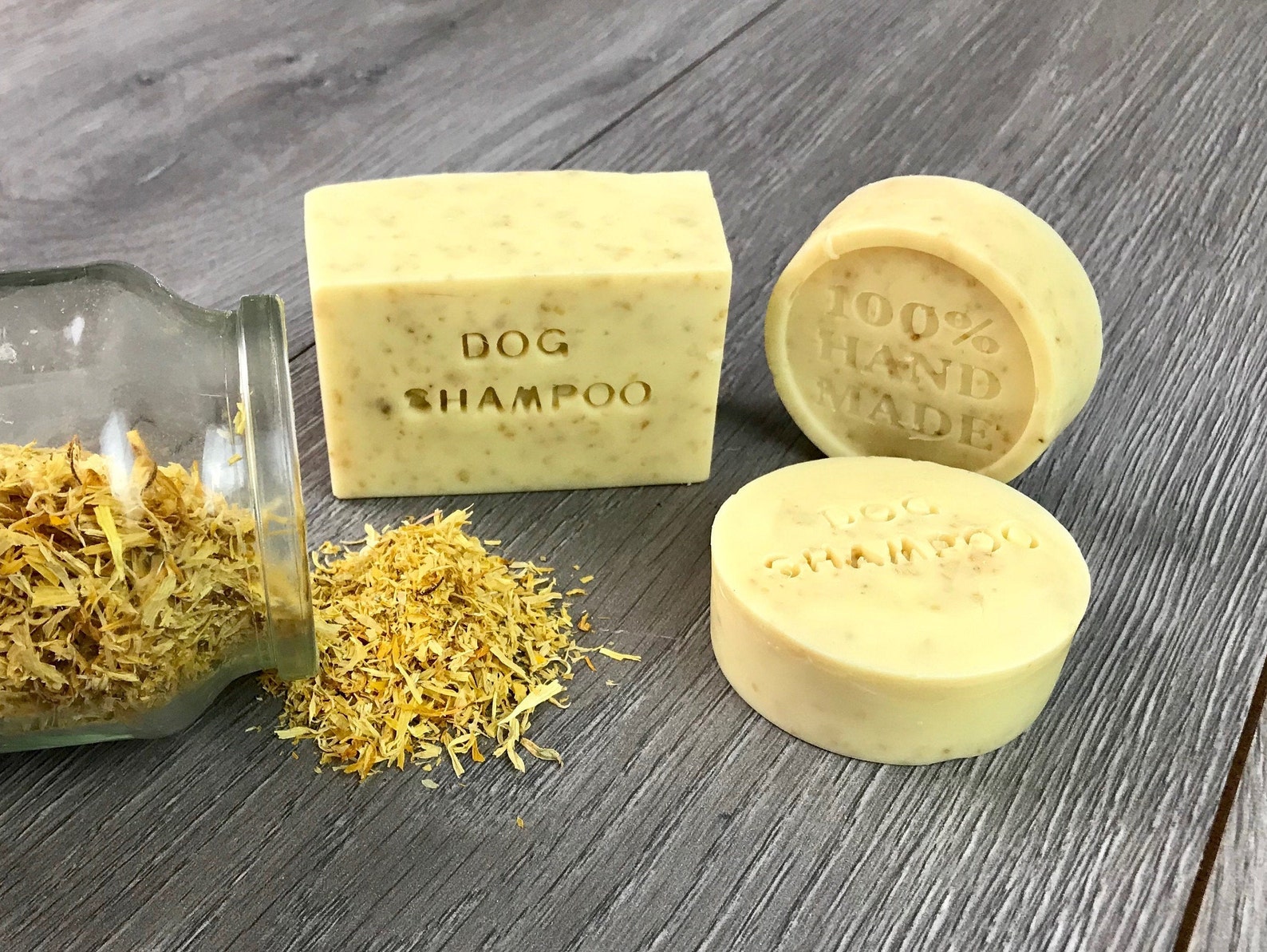 Leather Dog Collars & Leashes
Arguably while there's beef consumption, leather will be a by-product of the industry. And it may well be better to make use of it as a natural product.
When it comes to leather products, an important consideration is the tanning process. In essence, there's vegetable tanning and chrome tanning.
The chrome tanning process is cheaper and worse for the environment and the health of the leatherworkers. Vegetable tanning on the other hand, is the oldest method of tanning and a natural process that's a lot more sustainable.
So, when looking for leather dog collars and leashes, it's best to shop for vegetable tanned leather products.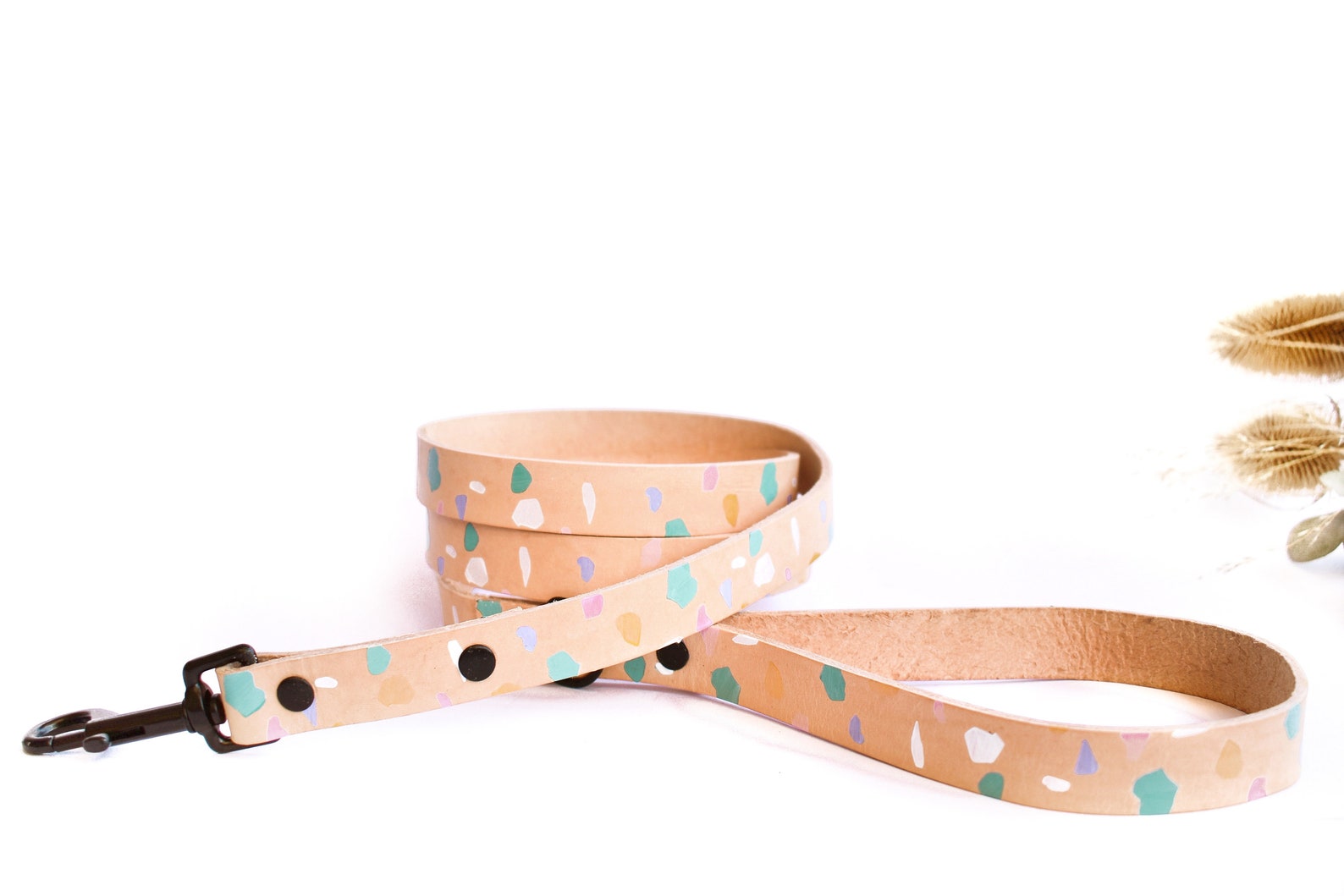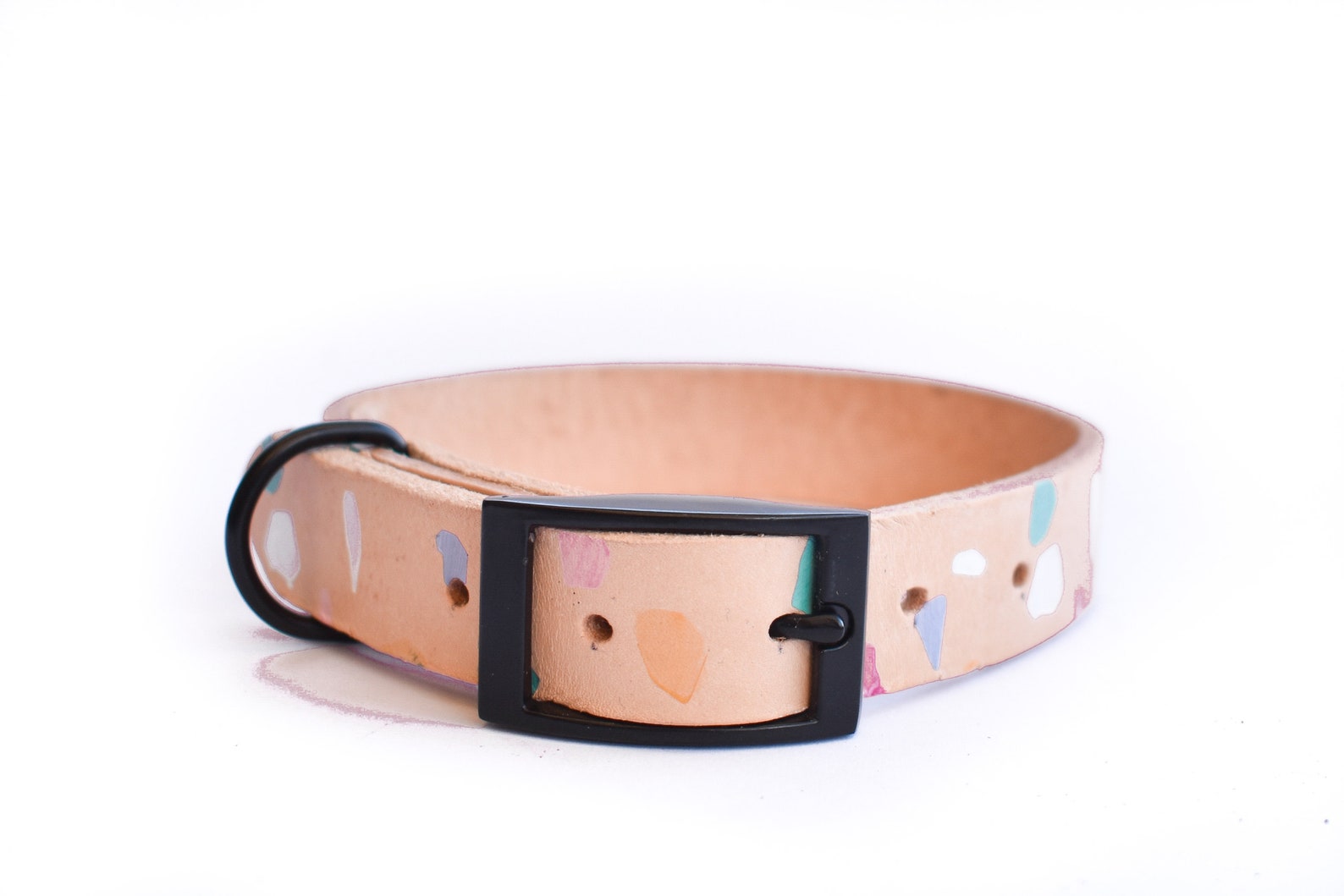 Hemp & Rope Dog Collars & Leashes
If you're looking for an eco-friendly dog collar or leash that's not made from leather, you may want to consider rope and hemp products.
A rope dog leash can be a both natural and fashionable choice. Look for one made from cotton rather than polyester or other types of plastic.
When it comes to rope collars, please keep your dog's wellbeing in mind if they're strong pullers and the overall width of the collar is rather thin.
For a dog who strongly pulls on the leash, a harness is often the more suitable choice.
From an agricultural perspective, growing hemp as a resource is often better for the environment than cotton. So you may also like to consider a hemp dog collar and leash set 🙂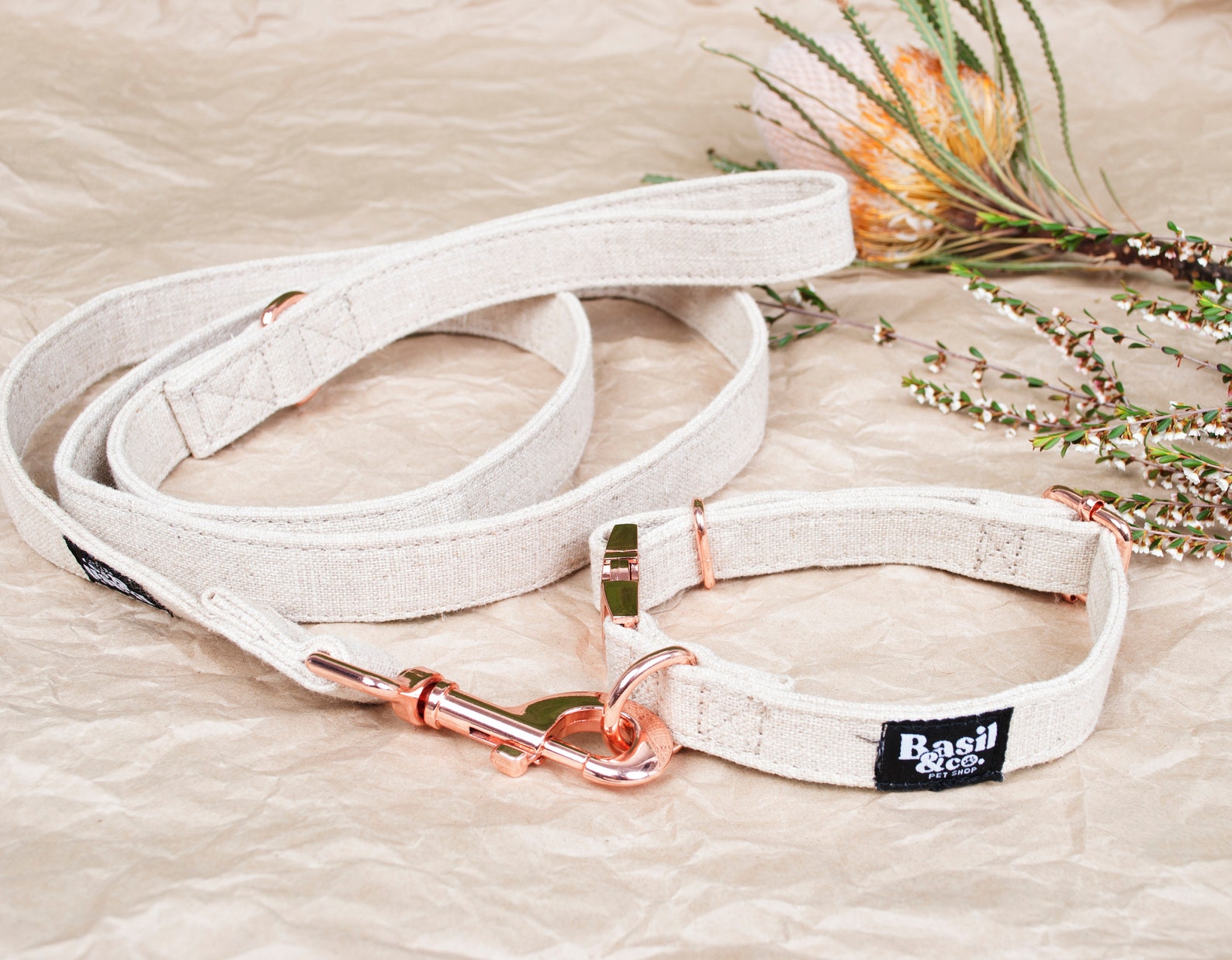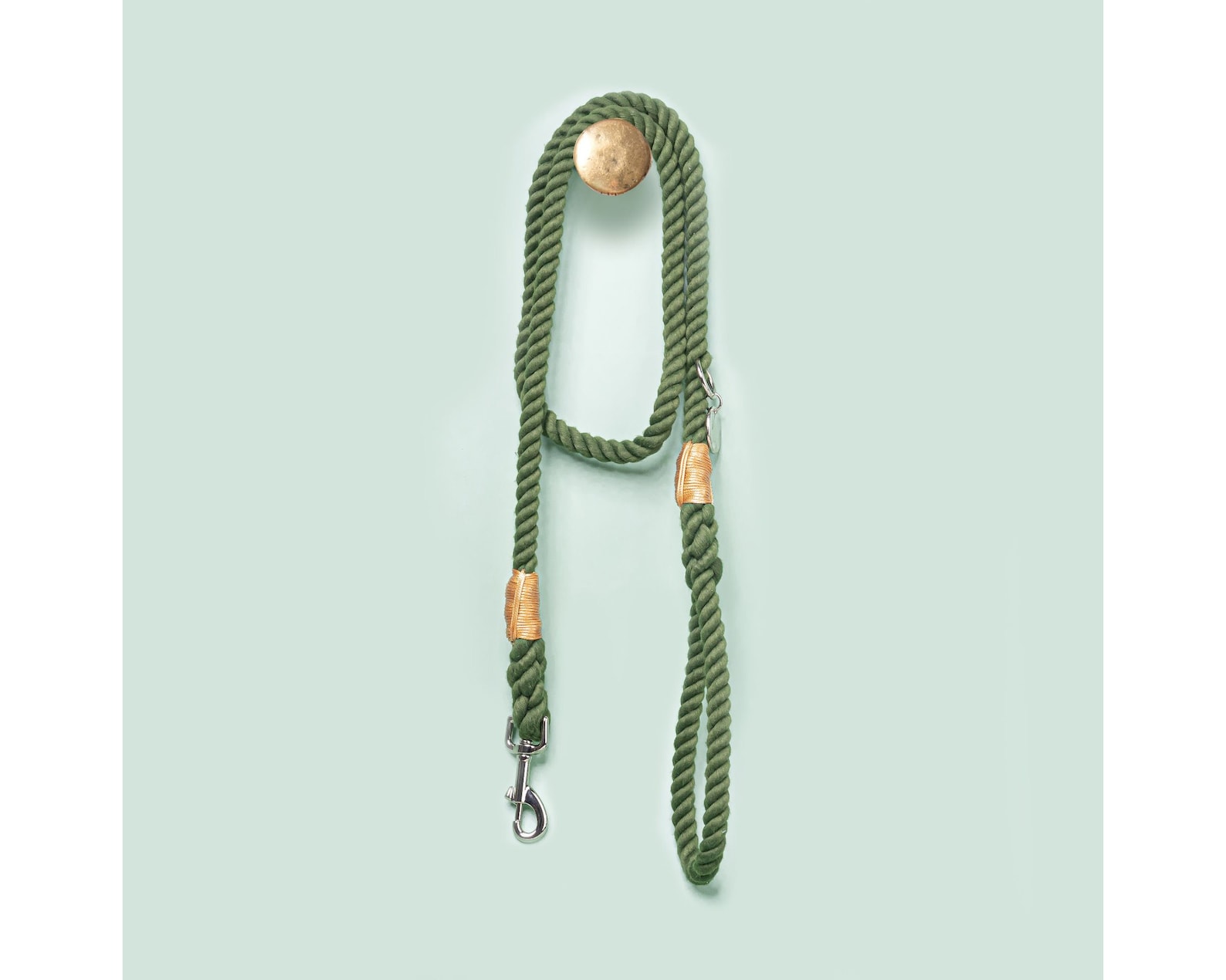 Recycled Plastic Leashes
HI JAC's dog leash is a one-of-a-kind statement piece, crafted in Sydney in small batches.
Their handle is made from 100% recycled pet shampoo bottles, and the attached rope is made from 100% recycled PET bottles.
Reusable Dog Nappies
There are many reasons why our dogs may need diapers sometimes. Senior pets can start to experience urinary incontinence. Female dogs come into season when they're not de-sexed. And then there's a whole range of medical conditions our dogs can suffer from that may require a diaper.
A reusable diaper is great for the environment, but it can also help to keep our dogs more comfortable as they're often a better fit.
Boho Dog Bed
With so many different dog beds on the market, it's all about the details of the materials and where they're made. Nala & Paws makes handmade dog pillow beds in Perth, WA. The beds are made with sustainable fabric and the stuffing is 100% PET fibre made from recycled plastic bottles.