Where To Get A Leather Dog Harness In Australia (3+ Recommendations)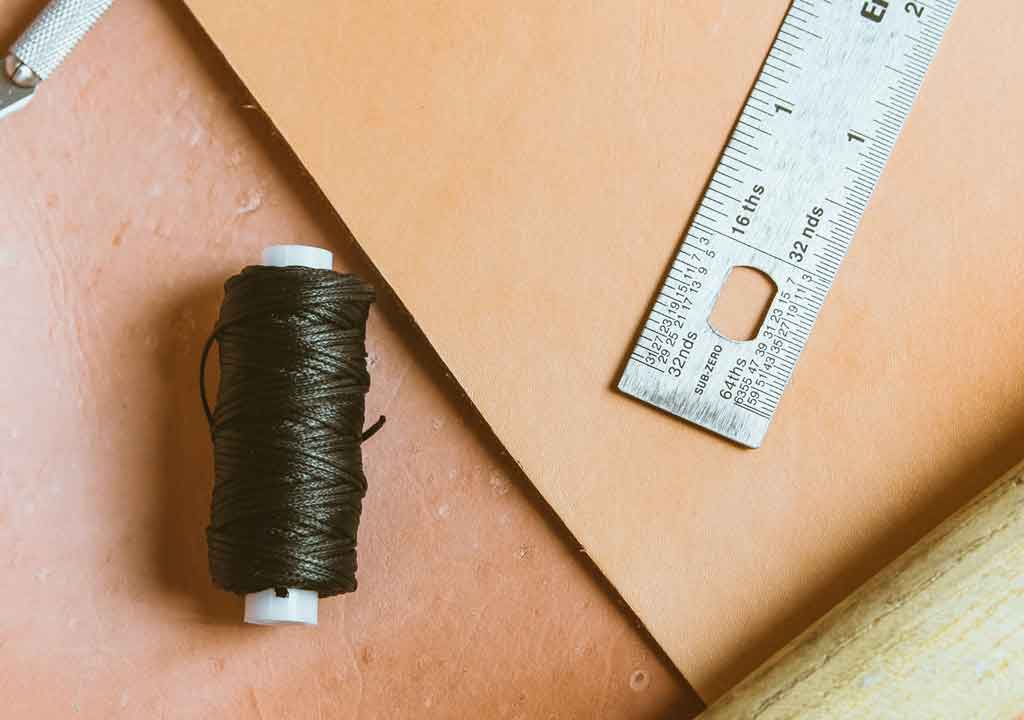 Dane Deaner
If you've been looking for a leather dog harness in Australia, you probably know it can be difficult to find one.
A good leather dog harness designed with thought and care will look fantastic and feel comfortable for your dog to wear.
They're often custom-made and therefore not sold in regular pet shops.
In this article, we'll show you some great Australian brands to check out if you're looking for a leather dog harness.
Leather Dog Harness for Large & Medium Dogs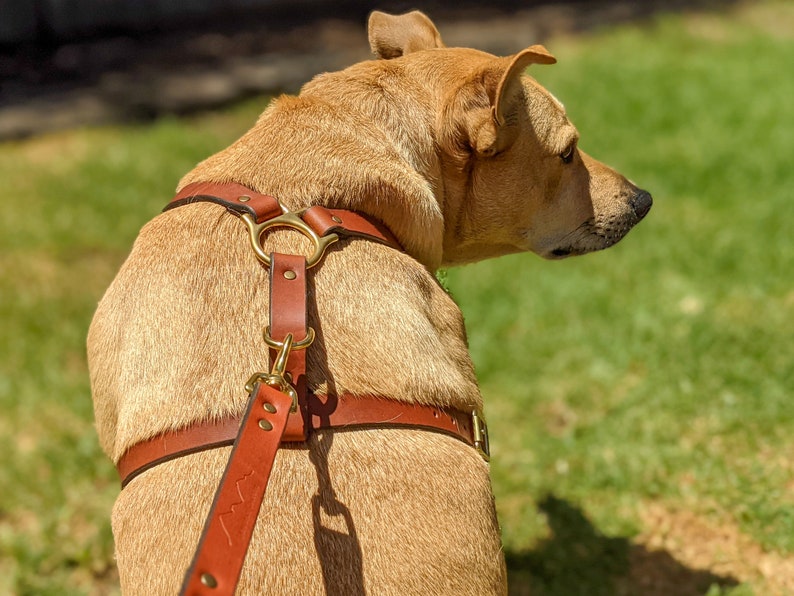 Traditional leather dog harness
Made from full grain Australian leather and low lead brass fittings
Adjustable design and custom fit
Available in 3 different colours
Optional matching leash
Ships from Geelong, Victoria
Vegetable Tanned, Full Grain Leather Dog Harness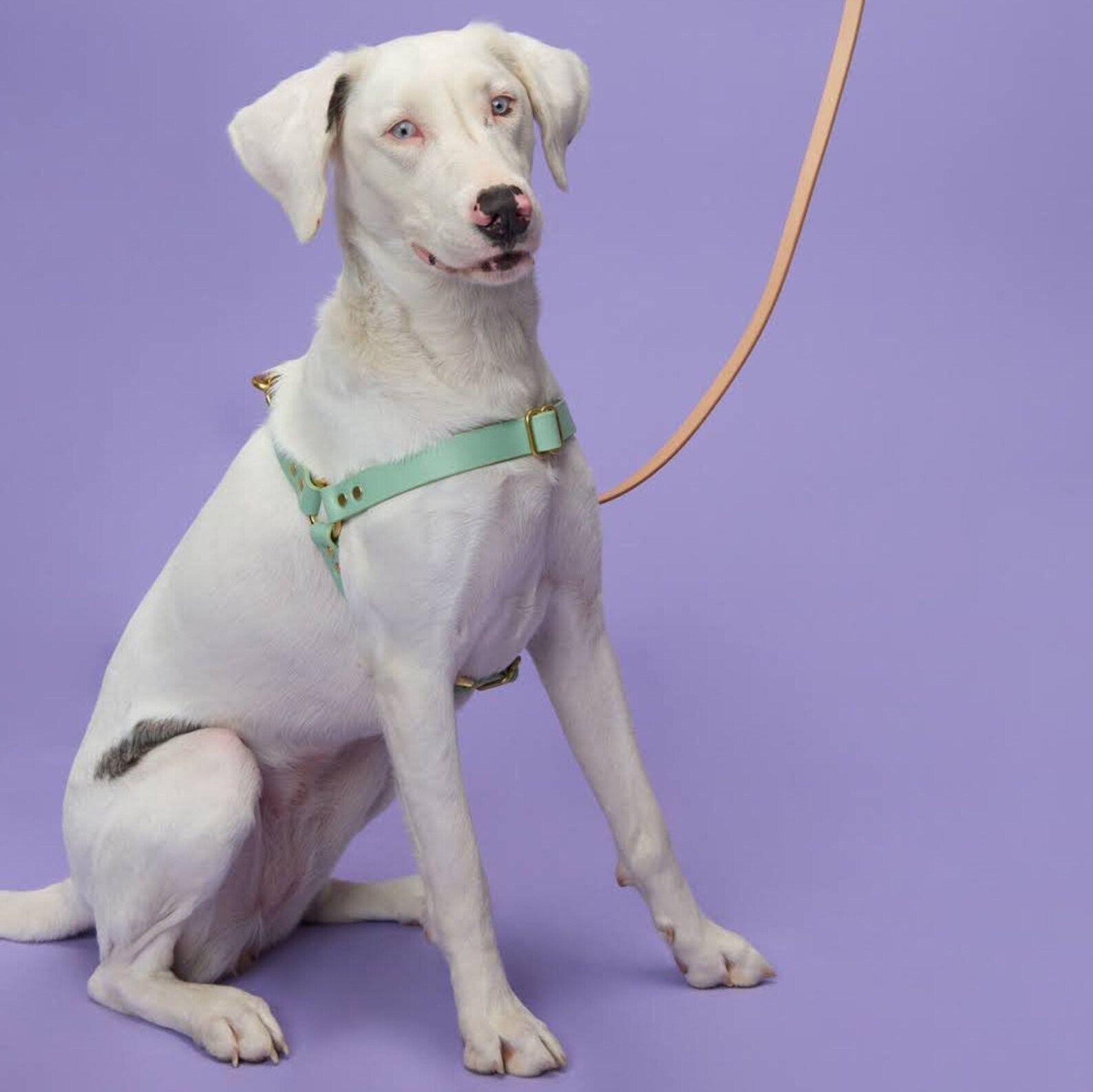 100% vegetable tanned, full grain leather (better for the environment than chrome tanned leather)
Simple design that is easy to put on
Different colours available
Front and back straps are adjustable
The rings are designed to sit above your dog's shoulders to allow free and full movement
Ships from Rosebud, Victoria
Sage Vegan Leather Dog Harness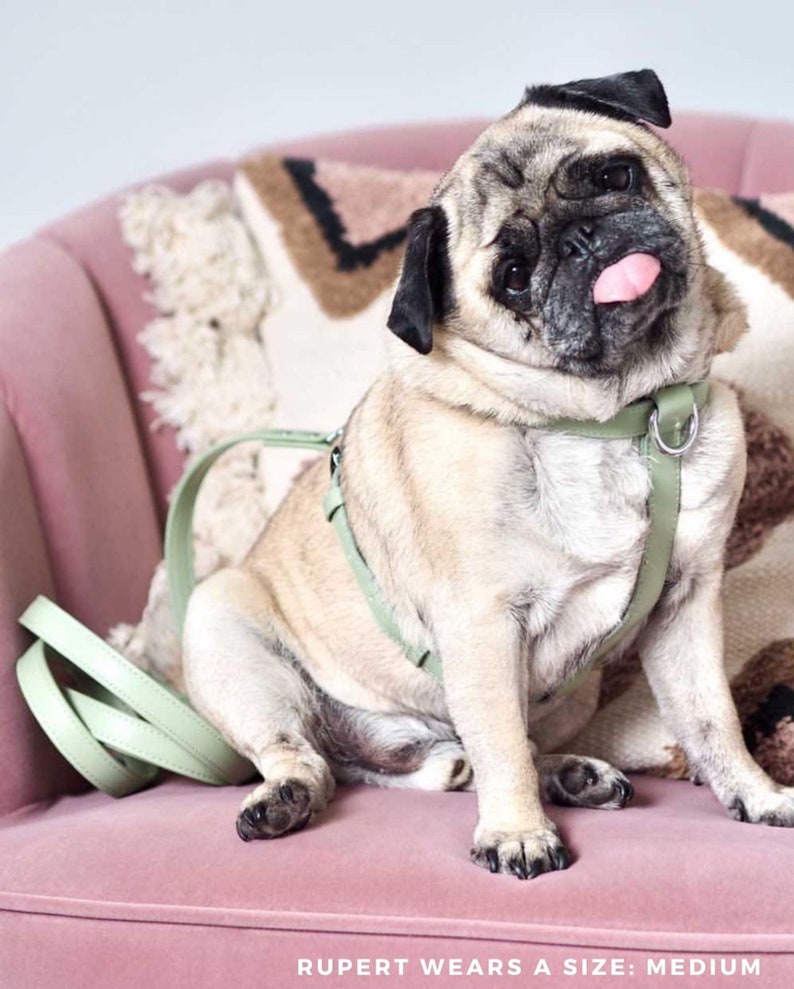 Vegan leather dog harness in trendy Sage
Finished with silver hardware
D-slot on both the neck and back for ease of use
Thicker stomach strap width to ensure total comfort
Ships from Melbourne, Victoria
Are leather harnesses good for dogs?
As with all dog harnesses, it's important that the leather harness is the right fit (correct size) for your dog.
On top of that, a high-quality leather dog harness has the following benefits:
Leather is a natural material and by-product of the meat industry
Because leather softens with age, it becomes very comfortable to wear
Leather is a durable material and lasts a long time with the right care