Hydrotherapy For Dogs In Perth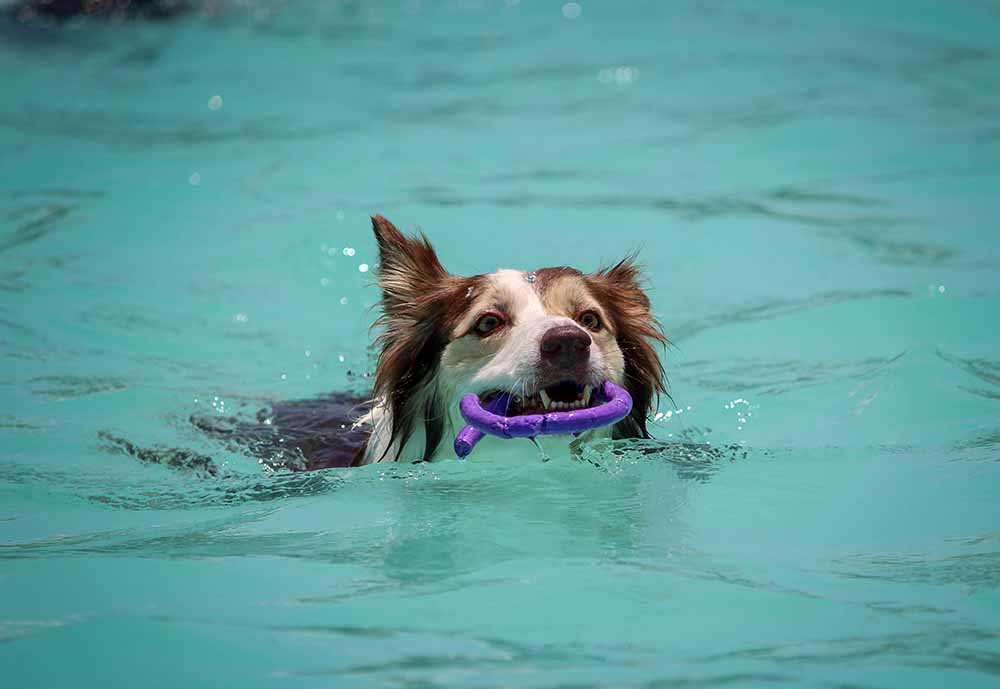 In this article, we'll have a look at what Hydrotherapy for dogs is, why we do it, and where we can go when we need Hydrotherapy for dogs in Perth. 
Table of Contents
What Is Water Therapy For Dogs?
Water therapy (also known as Hydrotherapy) is when we let our dogs exercise in water. Similar to us humans, water activities can provide many benefits for dogs.
It's often used to help dogs recover after surgery, or to help dogs with arthritis work their joints, maintain muscle mass, and move around comfortably all while minimising discomfort. 
If your dog is in discomfort you may also want to learn more about dog ramps and how they can help your dog. 
Is Hydrotherapy Good For Dogs?
Yes, Hydrotherapy can be of great benefit for your dog's fitness and body condition.
Due to water resistance, a 20-minute session in the water is comparable to a fast run outside, but without the negative impact on the joints.
Dogs can use a wide variety of muscles in the water, so they get a more well-rounded and complete workout than they would receive from a run outdoors. 
Where Can You Get Hydrotherapy For Dogs In Perth?
If you live around Perth, Hydrotherapy for dogs shouldn't be more than a 20-minute drive away from home. All you need to know is if you're looking for Hydrotherapy for rehabilitation purposes, or for general exercise for your dog.
For example, if you have a healthy dog that you want to exercise in the water, you can simply book private pool sessions for you and your dog. We'll explain more about this below. 
If you're interested in Hydrotherapy for medical purposes such as rehabilitation after surgery or to help dogs with arthritis, it's best to discuss the topic with your vet first. You can also reach out to a veterinary clinic that offers Hydrotherapy as part of their services. 
Vogue Vets in Stirling
Vogue Vets is a private, family-owned Veterinary Clinic in Joondanna, with a wellness branch that's located in Stirling. It is the first purpose-built Vet & Animal Physio/Rehab practice in Perth. On top of Hydrotherapy, their services include Animal Physio, Rehab, and Acupuncture. 
Swan Valley Vet Centre
The Swan Valley Vet Centre has an outdoor pool available to hire, which can be great for weight reduction, rehabilitation, and fitness training.  
Fur Kidz Resort in Canning Vale
Fur Kidz Resort in Canning Vale has a heated indoor swimming pool for dogs that you can book for 30 and 60-minute sessions. So, this is a good option to look into if you're looking to exercise your dog in the water.
Holistic Paws = Waggy Tails
Holistic Paws = Waggy Tails helps your dog to recover from physical injuries, illnesses, allergies, and to improve overall fitness to promote optimum health and well-being. You can view their video to get an insight into their wellness clinic and hydrotherapy centre here. 
Lakeside Vet Centre Joondalup
The Perth Dog Rehab was established in 2018 through Dr Trevor. He has become Australia's first Vet Surgeon that is also a qualified hydrotherapist. You can learn more about the facility here.
Have You Done Hydrotherapy For Dogs In Perth?
We LOVE hearing about all the fabulous things you get up to with your dogs around Perth. Please feel free to get in touch with us anytime, either through Instagram or our Contact Form. Thank you!