The Best Free Things To Do In Perth With Your Dog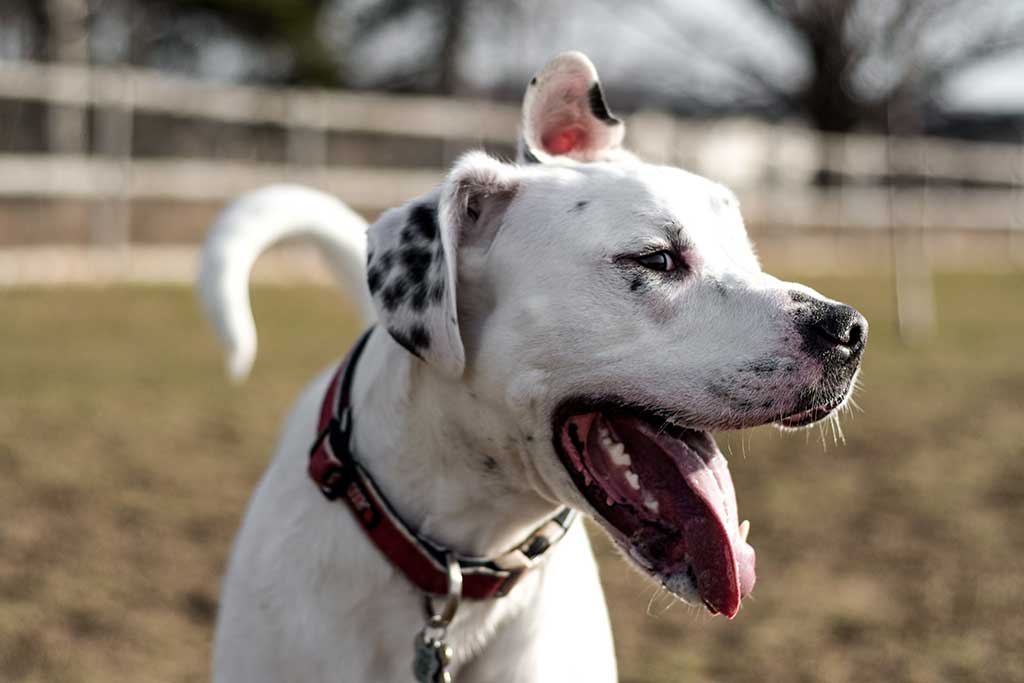 The beauty of having a dog in Perth is that there are plenty of free things we can do with our furry best friend. Most of us are not made of money, so let's give our wallets a break and look at some fun things to do with our dogs that don't have to break the bank. 
Table of Contents
Dog Beaches
With Perth being the sunniest capital in the world, we're spoilt for choice when it comes to beaches. We truly live in a part of the world that other people dream of for their vacations.
Did you know that we have 19 stunning beaches along the coast just between Fremantle and Trigg? Many of them are dog beaches, so taking a dip as well as hanging out in the sand while our dog gets to make some new friends is definitely a fun and inexpensive way to spend the day.
Make sure to cater to your dogs' experience level, and go to a sheltered beach with calm water in the beginning. We recently published a post called 'A tour of Perth's Best Dog Beaches', so feel free to have a read for some inspiration!
Play Hide and Seek with Food
One of our favourite activities with dogs that are definitely classified under free things to do is playing hide and seek with food. This can really wear them out and is an excellent activity for mental stimulation. It's also something you can consider doing with highly active dogs before you take them out and about.
When you start, just put your dog in another room while you hide a few treats. Make it super easy for her at the beginning by choosing easy hiding spots. Once you've hidden the treats, get your dog and say 'Go Find' before you let her out of the room. If she's unsure on what to do, you can help by encouraging her to look around. As she becomes better at finding treats, you can put them in more difficult places. 
Go to a Doggie Play Date
If you're looking for free things to do with your dog, why not consider going to a Doggie Play Date? There are a few places around Perth that organise breed-specific get-togethers.
For example, you can keep an eye out for events at Slate Cafe in Bennett Springs. These events are a great opportunity to meet fellow like-minded dog owners and to discuss breed-specific topics.
There's also a Paws in the Park Meetup Group that organises monthly doggy play dates.
Explore new Dog Parks
We tend to always go to the dog park closest to our home, so why not venture out to different suburbs and explore new dog parks? It's great to break routines sometimes, and a new park to sniff around will be really exciting for your dog. We're big fans of the Inglewood Dog Park for including a sand pit, and the Aveley Dog training Park for their training facilities. Keep reading here: A Complete Guide To Fully Fenced Dog Parks In Perth, and here: Find An Off-Leash Dog Exercise Park In Perth,
Go to a Farmers Market on the weekend
If your dog is cool with crowds and sounds, take him to one of the many great Farmers Markets we have here in Perth.
To be completely budget-savvy, you could even pack your own breakfast, picnic in the dog-friendly area and listen to live music while your dog gets to observe a new environment.
Our favourite ones are the Farmers Market on Manning, the Kyilla Community Farmers' Market, and the Subiaco Farmers Market. We wrote about them here: Six Dog-Friendly Markets In Perth You Need To Know About
Go for a Bush Walk
If you're looking for free things to do with your dog in Perth, why not take him on a hiking adventure and burn some energy together?
There are lots of easy trails just outside Perth, so bring enough water and snacks and off you go into the quiet wilderness. It'll be a great bonding experience, and your dog will love you for all the new exotic smells she'll experience!
If you're new to hikes and would like a recommendation, try the Noble Falls Walk Trail in Gidgegannup. It's a 3.6km loop walking trail that's just a 40-minute drive away from the city. The best part is that well-behaved dogs are allowed off their leash here, as long as they're well trained and you have them fully under control if needed.
Venture out to the Bayswater Riverside Gardens
If you have a social dog, you won't be disappointed with this one. Bayswater Riverside Gardens is a big off-lead park right by the Swan River, so it's a great place to run AND go for a swim in the water.
Spoil Your Dog
If you're a bit crafty, Pinterest is full of amazing DIY ideas that will spoil your pooch. You can learn how to make a new dog toy yourself, or if that's not your thing, why not bake some tasty homemade dog biscuits? You can save money by making them in bulk, and even if you aren't a seasoned baker, we're sure your pup will still love the treats!
Photography Session
Turn your dog into a model superstar and have a little photography session together. You don't have to be a professional photographer to take some great pictures of your dog, but make sure you're using positive reinforcement while you take the photos. Once you're done, post your favourites on social media and don't forget to share them with us! Get inspired here: The Best Perth Instagram Locations For Dogs
What Are Your Favourite Free Dog-Friendly Things To Do In Perth?
We LOVE hearing about all the fabulous things you get up to with your puppers around Perth. Please feel free to get in touch with us anytime, either through Instagram or our Contact Form. Thank you!