7+ Cute Dog Print Pyjama Ideas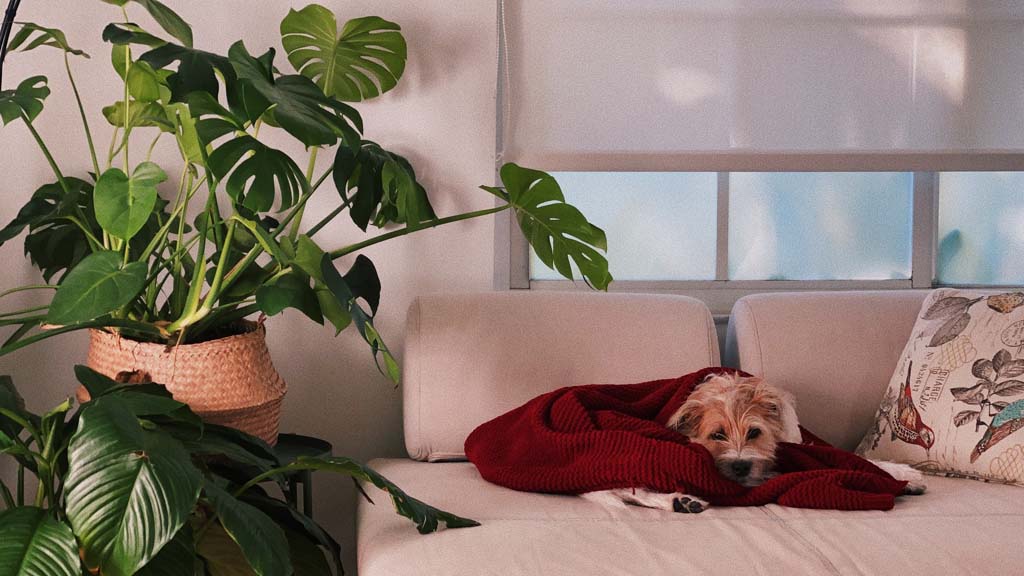 So, dog pyjamas are a thing now but this article will only showcase human pyjamas with dog prints.
Before we get into it, we do want to also discuss dog pyjamas for a moment.
Like, the ones for dogs, not the ones for humans.
There's no denying that a dog dressed up in a pyjama is the cutest thing ever, but it's important to consider how our dogs are feeling when we dress them up.
Especially in Australia, where in many places it never gets extremely cold, wearing a pyjama (or any other type of clothing) may not be appropriate for our dogs. It could be, but it may not be, hence why it's important to assess the well-being of *your* dog.
After all, dogs regulate heat differently than humans, and with their cute paws but lack of long fingers, they can't easily get out of a pyjama when they get too hot.
If you have a small dog, or a dog with a low body fat percentage, such as Greyhounds, and you notice they get cold at night, a dog pyjama may work really well for you to keep your dog comfortable at night.
If your dog however wants to escape when you pull the pyjama out, they may not enjoy wearing it and it's better to leave it at that, rather than to force them to wear a pyjama.
In any case, if you're thinking about dressing your dog up but are unsure about it, it's best to seek advice from someone who knows you and your dog. For example, this could be your dog trainer, your vet, or possibly your breeder or the rescue organisation you got your dog from.
Following that, make a well-educated decision to do what's best for you and your pup, and enjoy the great moments you have with each other!
Here's some more reading on the topic if you're interested:
And now, let's look at some super cute pyjamas for humans with dog prints!
Dog Print Pyjamas
Dachshund Flannelette Pyjamas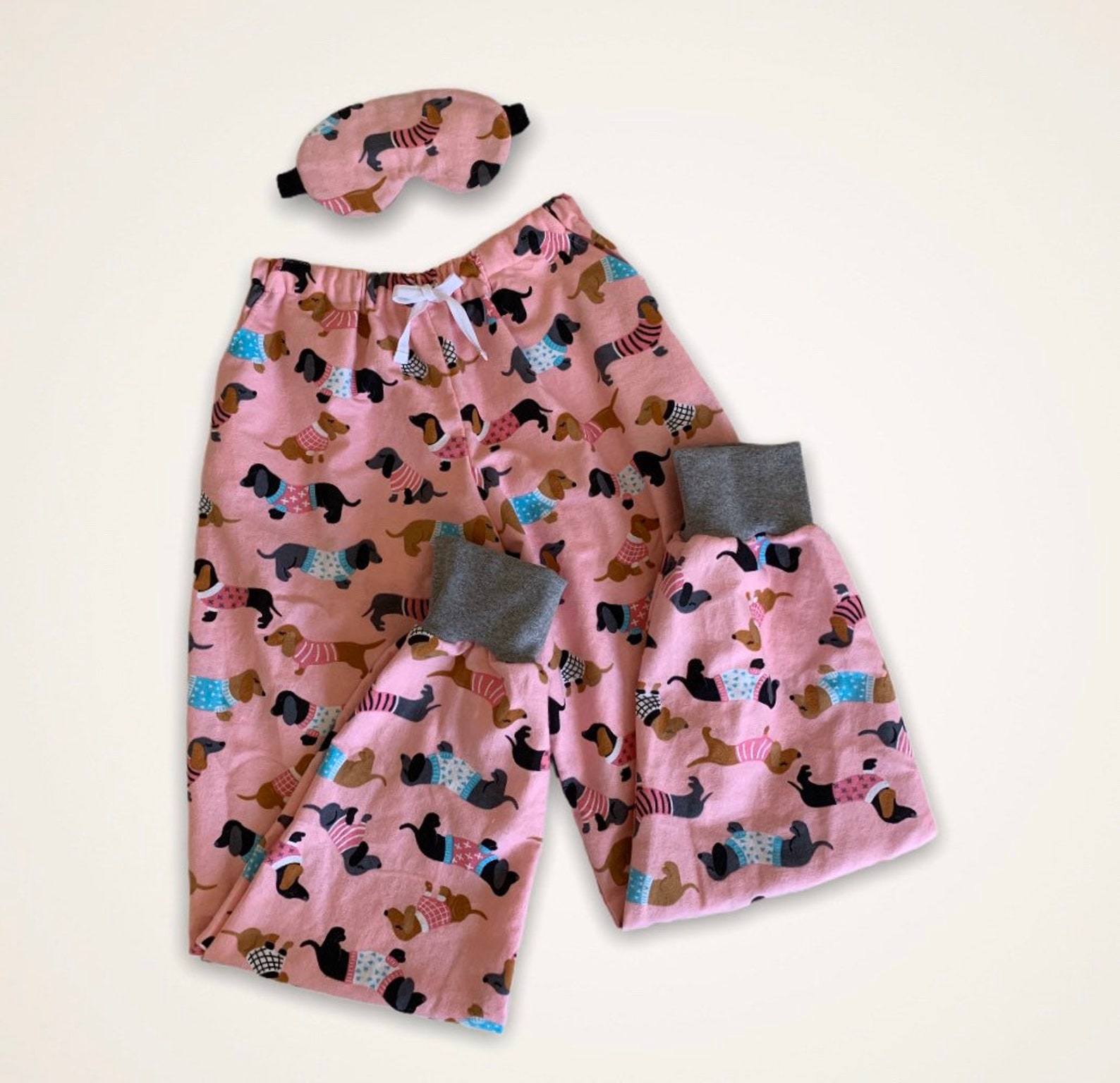 This cute handmade pyjama ships from Queensland.
Dachshund Cotton Shorts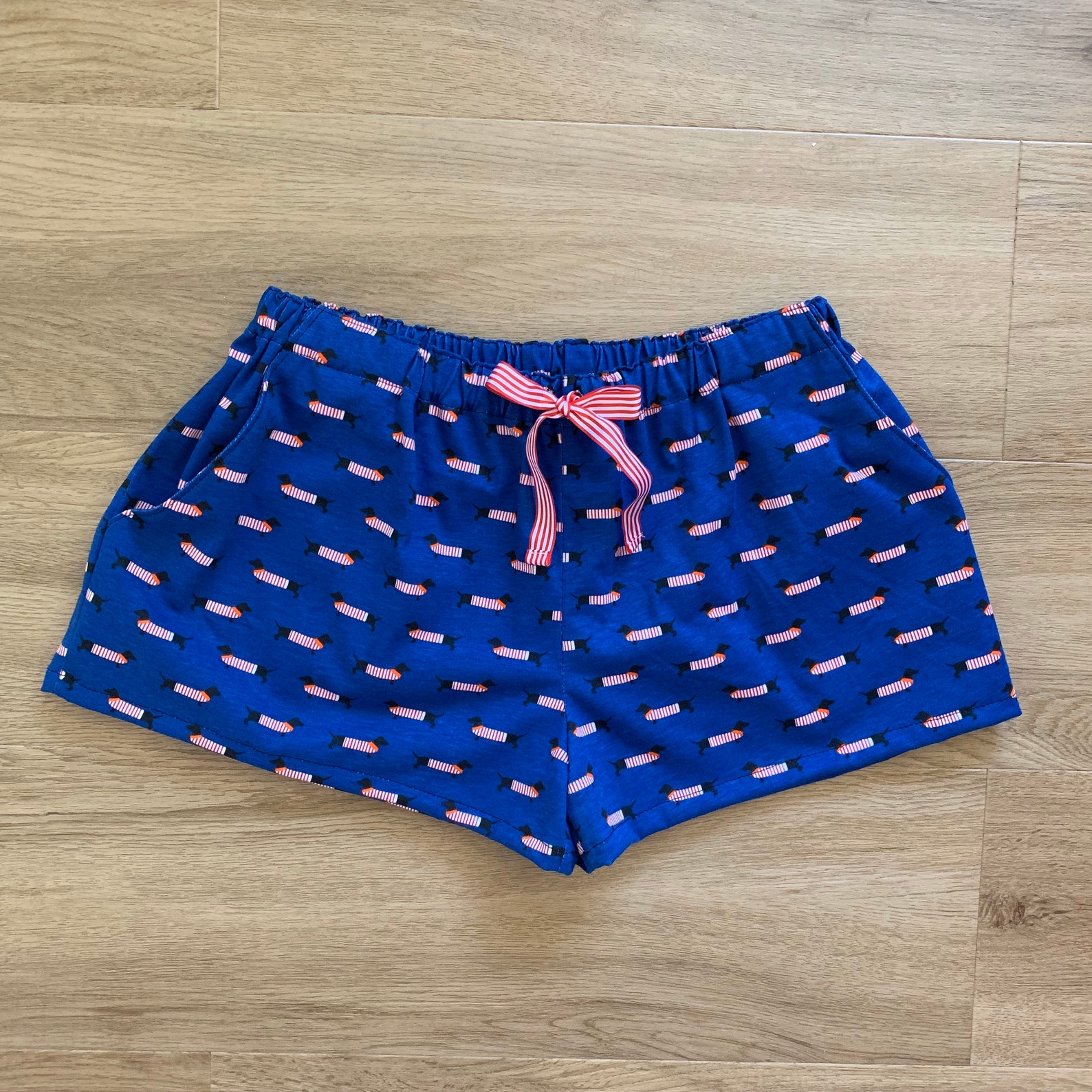 If you're looking for something for warmer nights, these 100% cotton jersey shorts are handmade and ship from QLD too.
Lilac Sausage Dog Set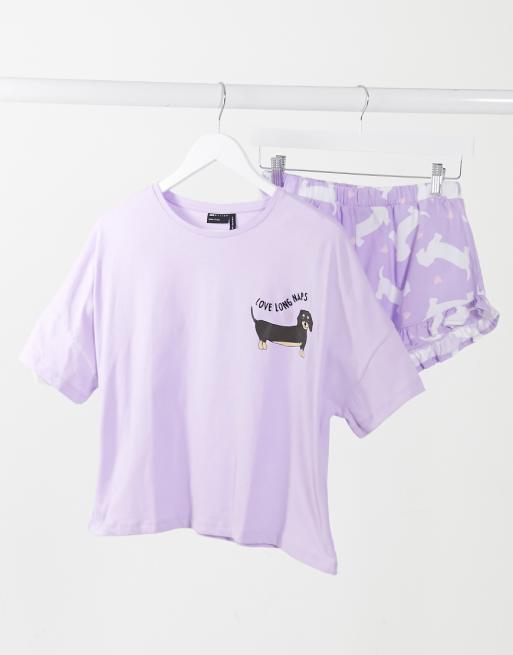 This cute set is selling fast on Asos.com
Frenchie Long Sleeve Pajama
We found this cute Long-Sleeve Pyjama with a Frenchie print on Neiman Marcus.
Husky Print Bottoms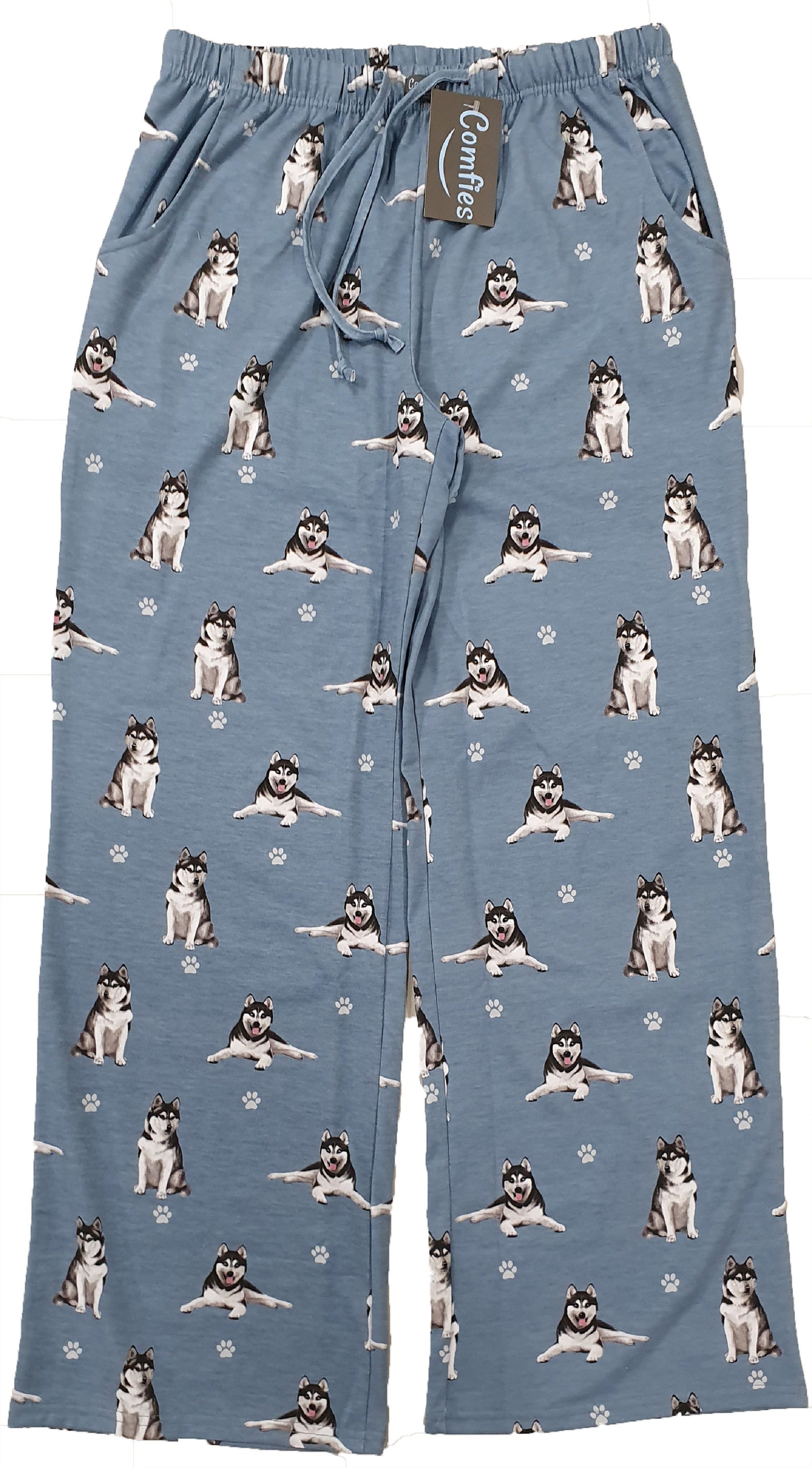 These cotton blend Husky print bottoms ship to Australia from New York.
Dalmatian Nightie
This true Disney classic with Dalmatians is available from Peter Alexander.
Custom Dog Photo Pyjama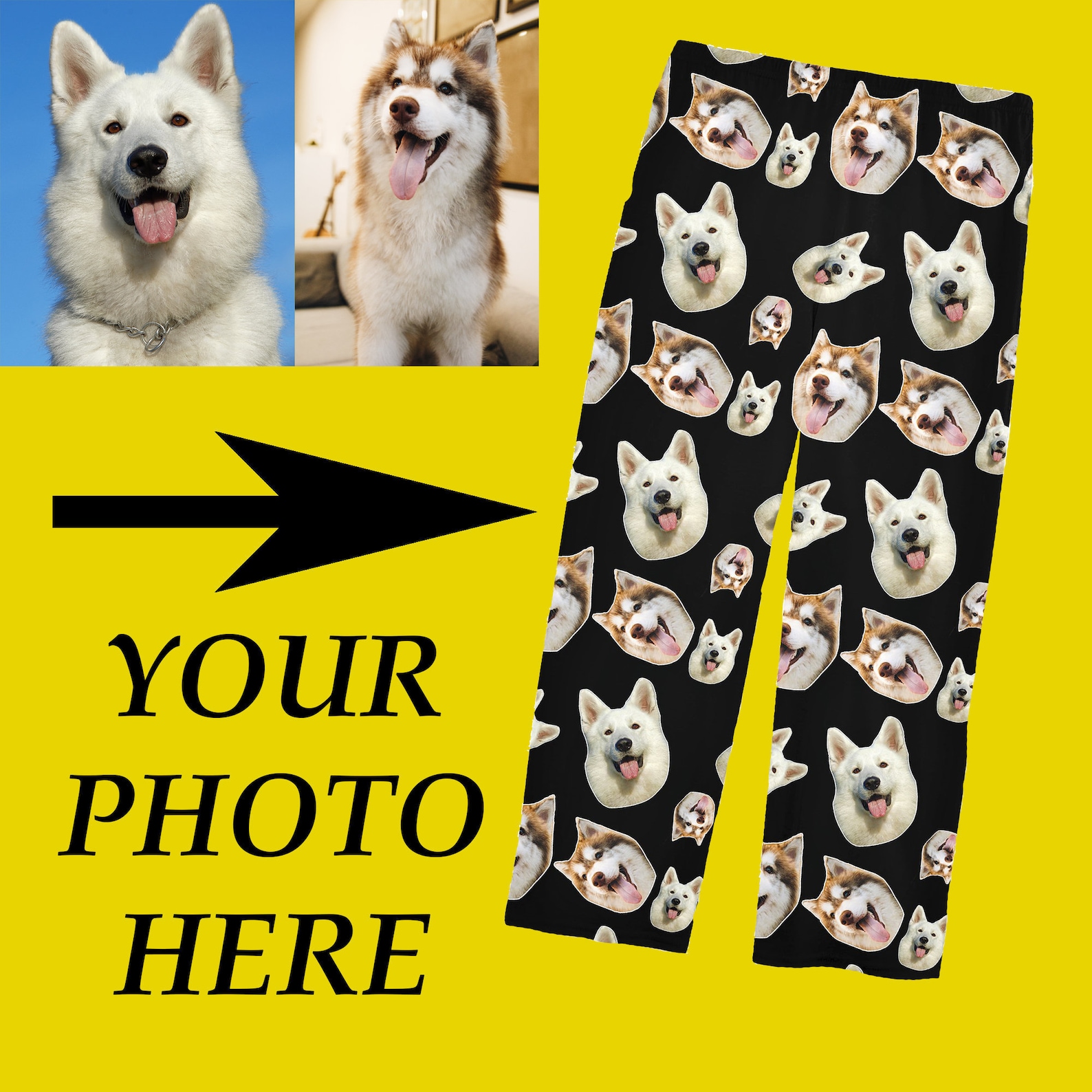 If you're after something unique, check out these custom dog photo pyjamas. Ships to Australia from the US.
Dog Mom Pyjama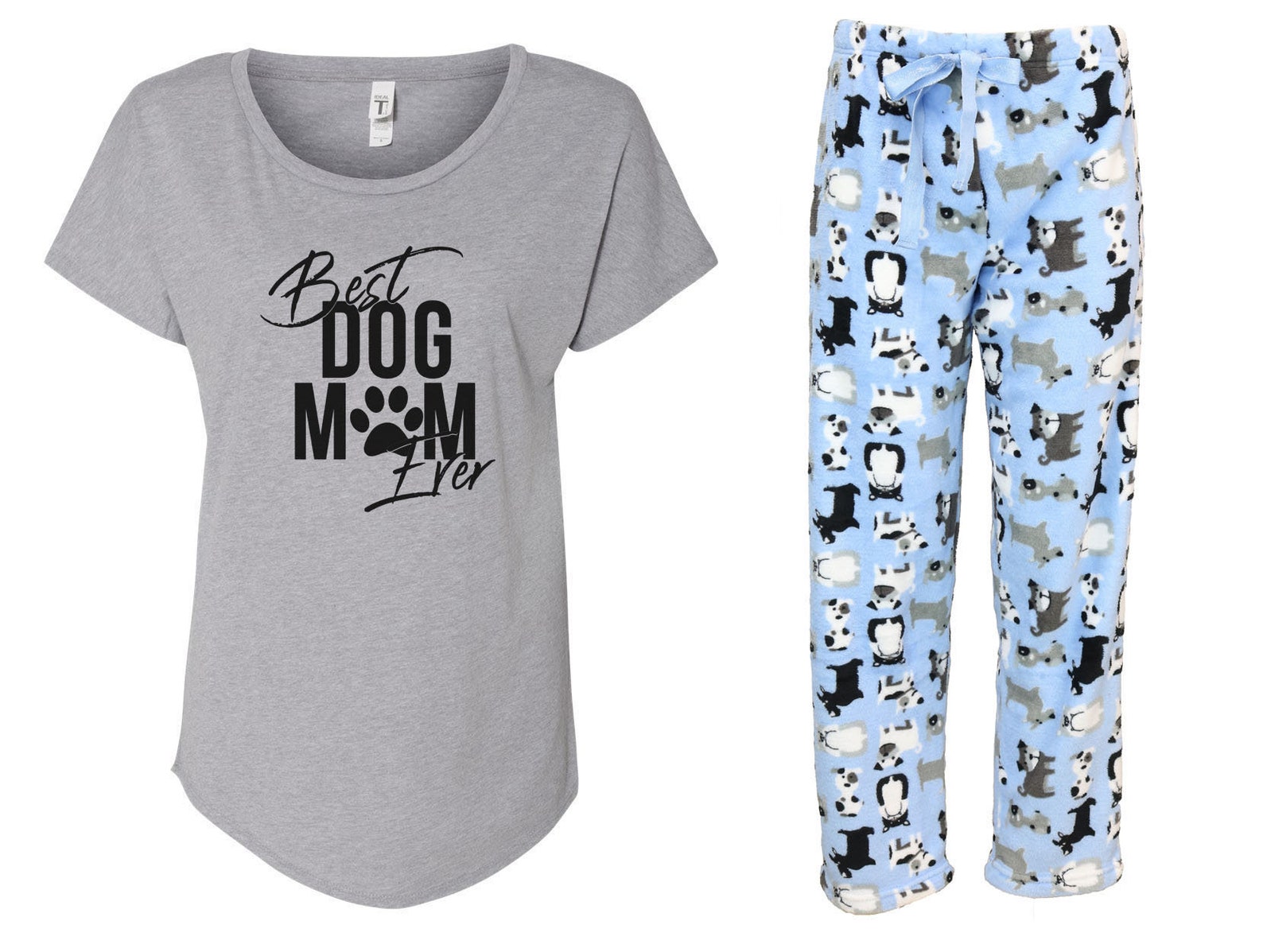 This Dog Mom Pyjama Set ships to Australia from New Jersey.
Labrador Print Bottoms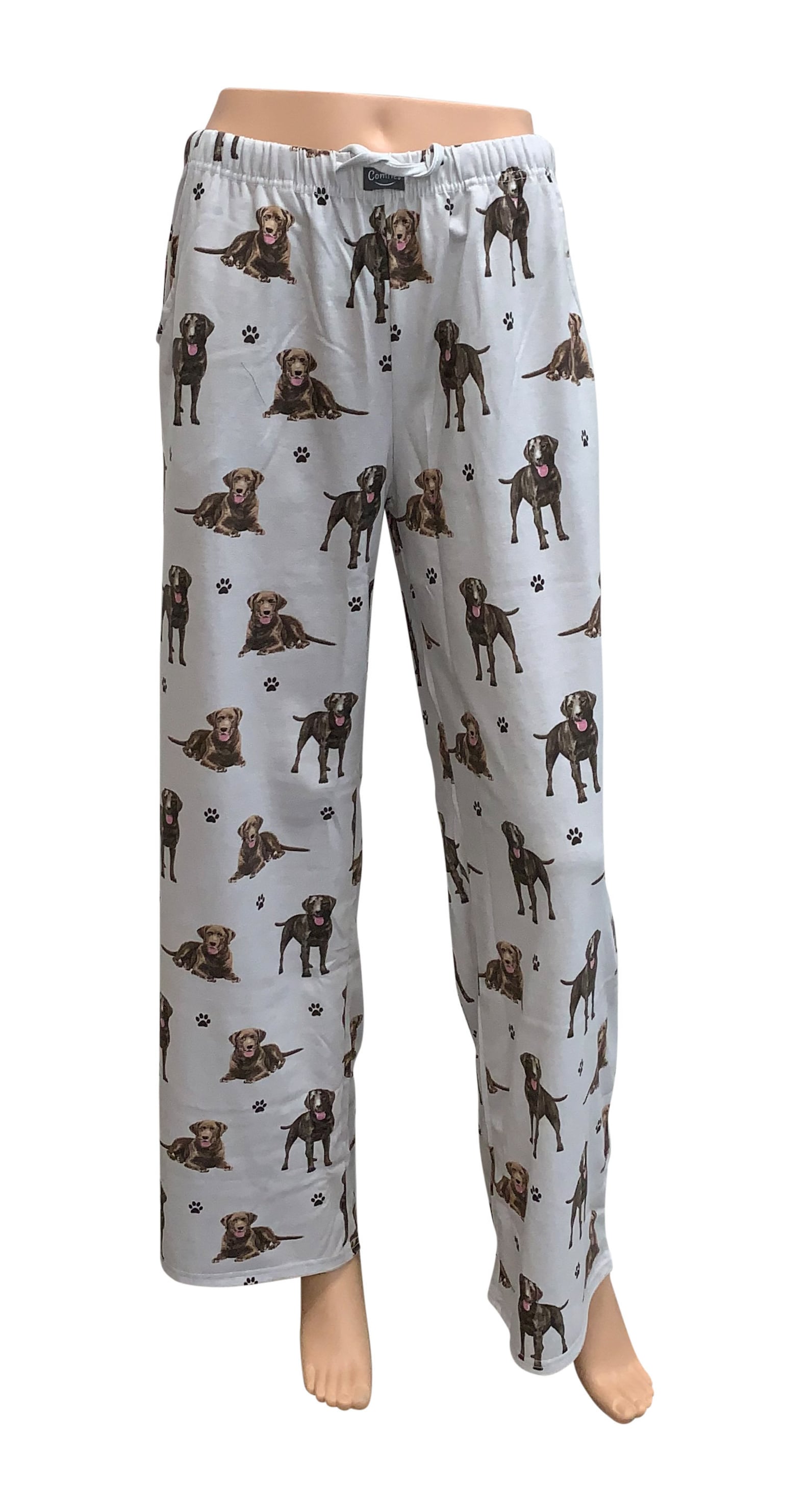 These cotton blend Labrador print bottoms ship to Australia from New York. Lots of other dog breed styles available too!