Which Is The Best Dog Toothpaste In Australia?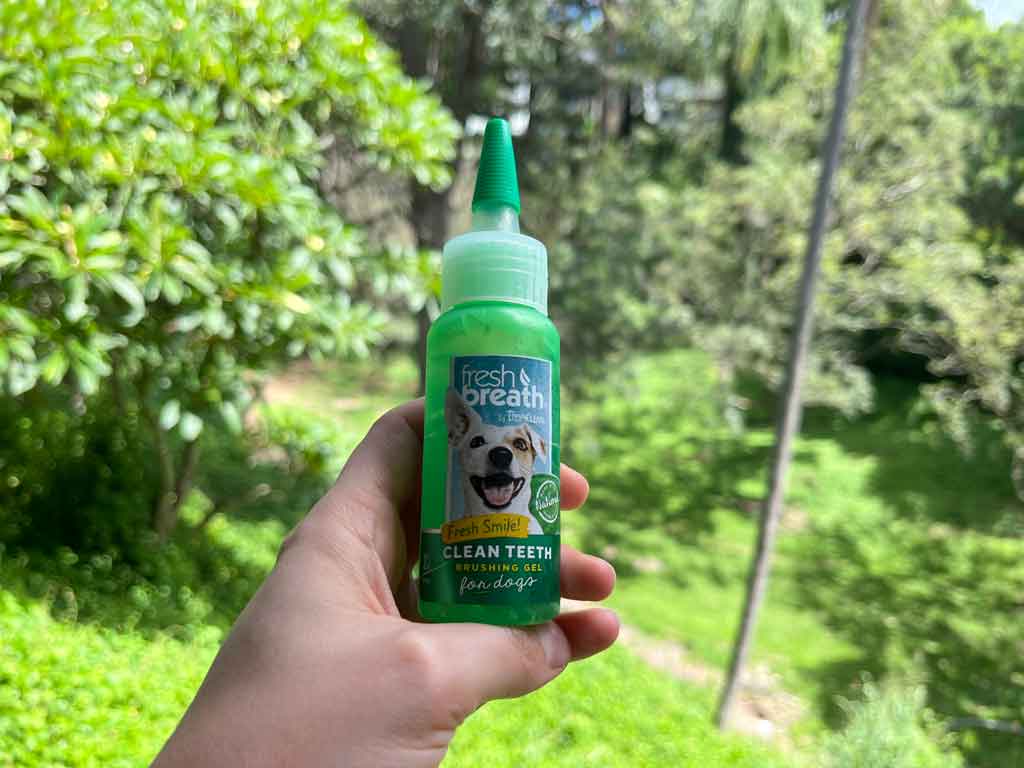 Dogs develop plaque on their teeth just like we do, which can lead to gum disease, bad breath, painful teeth and even tooth loss.
You can help prevent this by brushing your dogs teeth regularly with dog toothpaste.
So which dog toothpaste is the best dog toothpaste in Australia?
There are a few different options available to purchase. In this article, we'll have a closer look at how to pick the right one for you.
Table of Contents
Can human toothpaste be used on dogs?
No, human toothpaste should not be used on dogs. Similar to food, there are ingredients that are perfectly safe for humans but harmful to dogs. Because of this, you should buy a toothpaste made specifically for dogs.
Which is the best dog toothpaste in Australia?
The dog toothpaste you choose should have the Veterinary Oral Health Council (VOHC) Seal of Acceptance. This will ensure that it has been tested and proven to help fight plaque and tartar build-up.
The VOHC exists to recognise products that meet pre-set standards of plaque and tartar retardation in dogs and cats. They award products with a Seal of Acceptance after reviewing data from trials.
You can review the full list of products here: http://www.vohc.org/VOHCAcceptedProductsTable_Dogs.pdf
In Australia, a popular dog toothpaste with the VOHV Seal of Acceptance is from the brand TropiClean.
You can often find the TropiClean toothpaste in pet retail shops or you can purchase it online (from $18 on Amazon).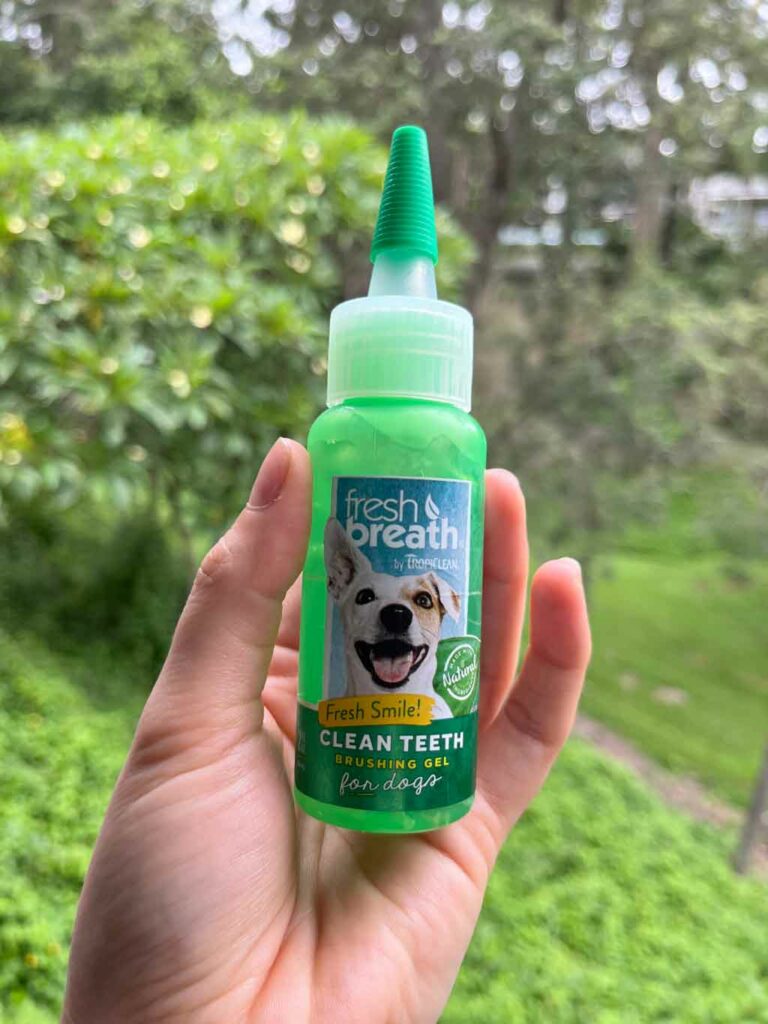 What is a substitute for dog toothpaste?
To clean your dog's teeth without brushing, you can try the TropiClean Fresh Breath Water. It's added to your dogs water and can help with bad breath and plaque build-up. You can purchase it from some pet retail shops or online (from $19.95 on Amazon).
What dental treats are good for dogs?
A popular brand for dental treats that has the seal of approval from the VOHC is Greenies. You can buy them from most pet retail shops, some supermarkets, or online (from $28 on Amazon).
Greenies are available in different sizes and flavours, so make sure that you buy the right one for your dog.
What if none of those products help?
If your dog already has a lot of plaque buildup, you may need to have its teeth cleaned by a veterinarian first. Once that's done, you can help keep your dog's teeth clean with the products mentioned above.
As always, it's best to have a chat to your vet to find out which one's the best approach for you.
Now you know all about dog toothpaste, what products are top of the list and how to pick the right dog toothpaste for your dog in Australia.
Thanks for reading and have a great day.