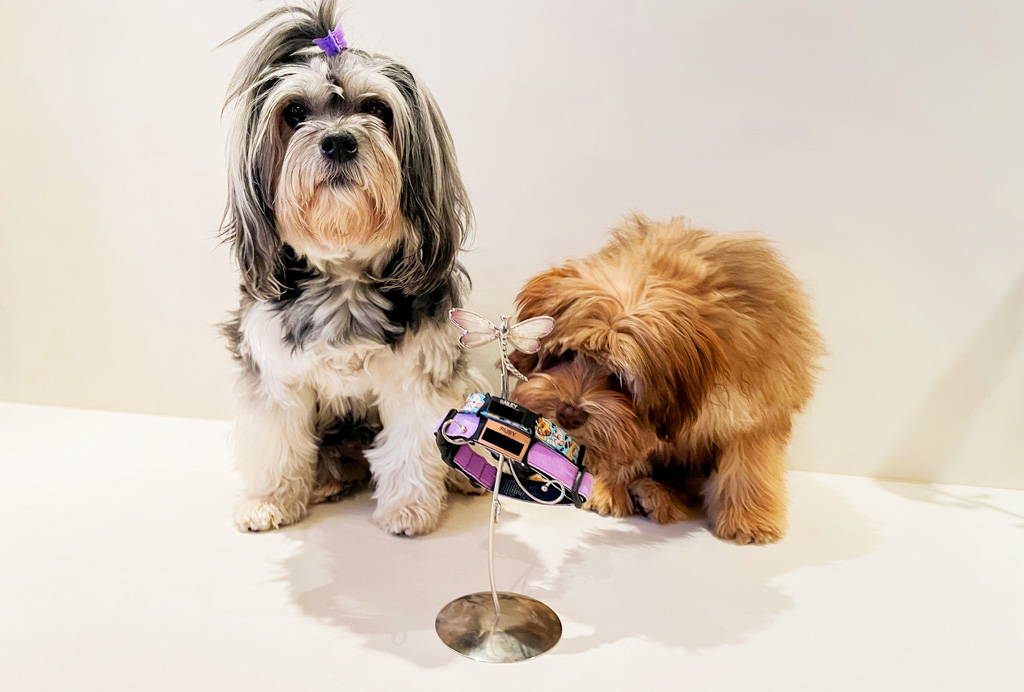 Image by Ruby and Bailey
JINGLE JANGLE, JINGLE JANGLE!
Are jingling tags driving you and your furry companion crazy? Well, say no more… put your paws up for Paws Up Club!
Hi furiends, Ruby and Bailey here, also known as the Lowchens.
The Paws Up Club provided us with some of their silent tags so that we can try them out and tell you what we think of them.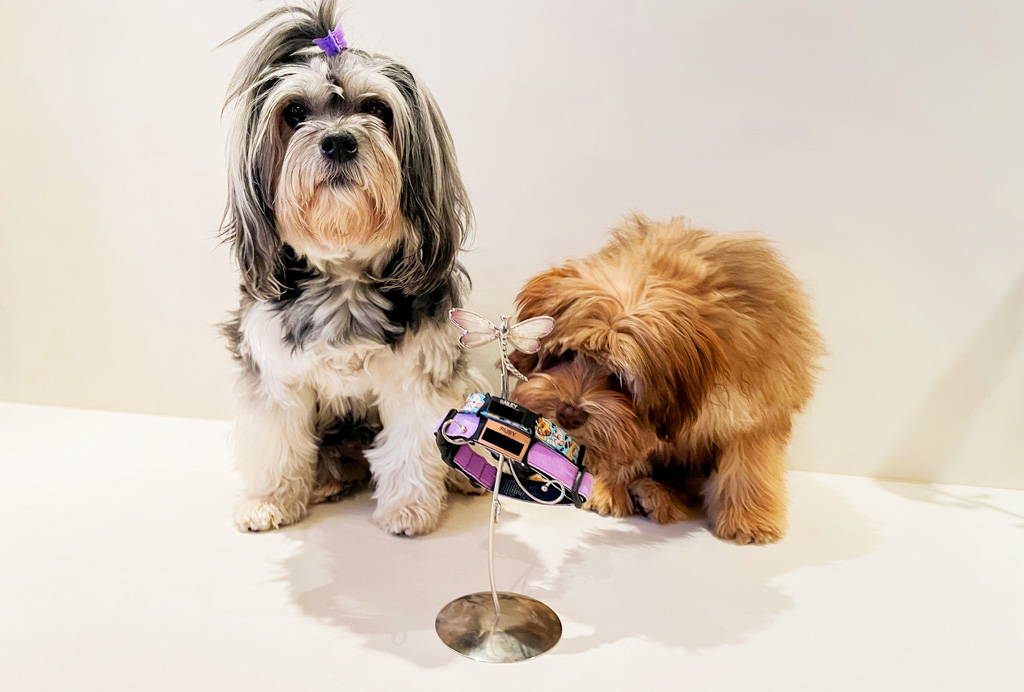 As puppers ourselves, we know that dogs have incredible hearing. I hated that clanging noise my old tag made whenever I went to my water bowl. It was so loud and scary.
The traditional tags were also irritating, and it felt weird when it kept bumping into me. I tried to chew Ruby's off for her. I was close too, as I did manage to chew her collar off if anyone saw my Instagram story. Mum was not happy with me.
We found the silent aspect of the tag to be the greatest benefit of the Paws Up Club's slide-on tags. We are both still really happy with ours and can't recommend them enough to you all.
As they're flat on our collar and silent, Mum doesn't need to remove our tag or collar anymore because of noise or discomfort. This has made her relax more knowing we are always wearing our tags now, as we love to run out the door and make her chase us.
Ruby wears the regular-sized tag in rose gold and Bailey has the smaller tag in black. They fit well on our collars and have been easy to put on.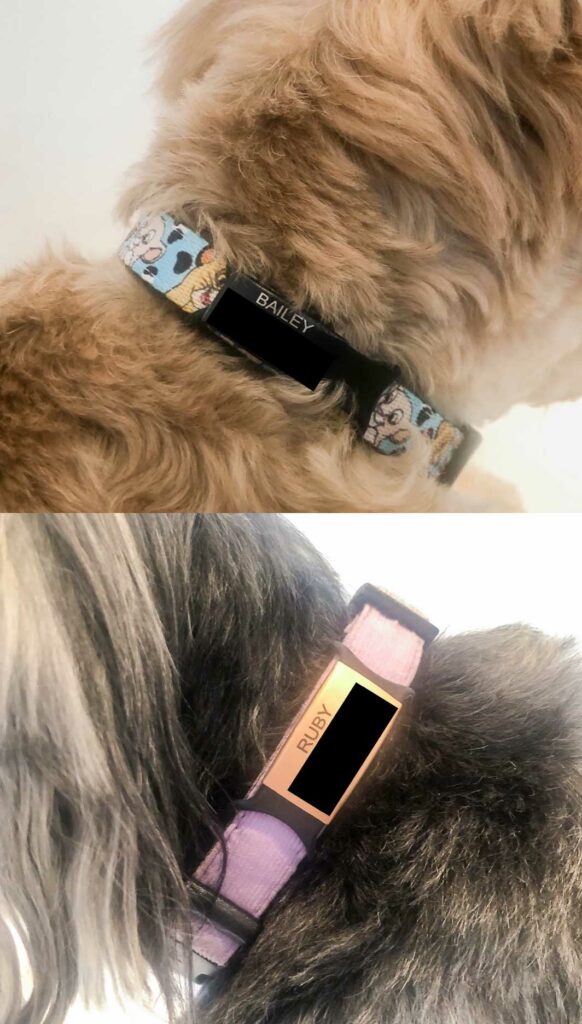 Our order arrived in a compostable bubble mailer and included a cute brightly coloured card with a quote saying "I'm sorry my dog is so awesome" which we liked. Mum has this up on her pinboard, everyone really gets a present in the order.
Don't hesitate to reach out with any questions– or to send us a photo of your dog wearing the silent tag too!
Sending you all lots of love and licks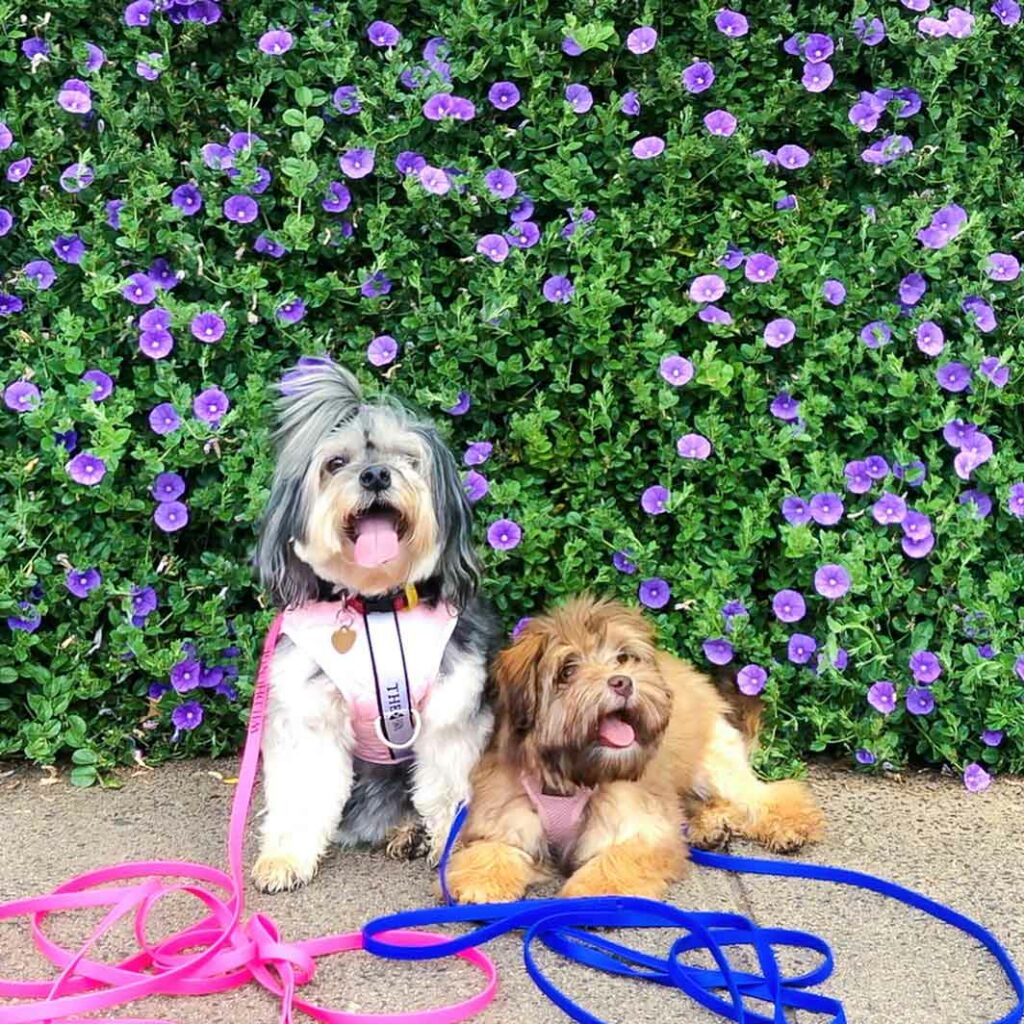 Ruby and Bailey
We're two stylish pups from Melbourne who love snacks, naps, and reviewing products. Follow our adventures on Instagram (ruby_and_bailey_the_lowchens) to see more of our favorite products - discounts codes are linked in our bio. Don't hesitate to contact us if you'd like us to review your products too! We hope you are having a super pawsome day and are sending you lots of licks and love.