11+ Cute Dog Pillows For Australian Dogs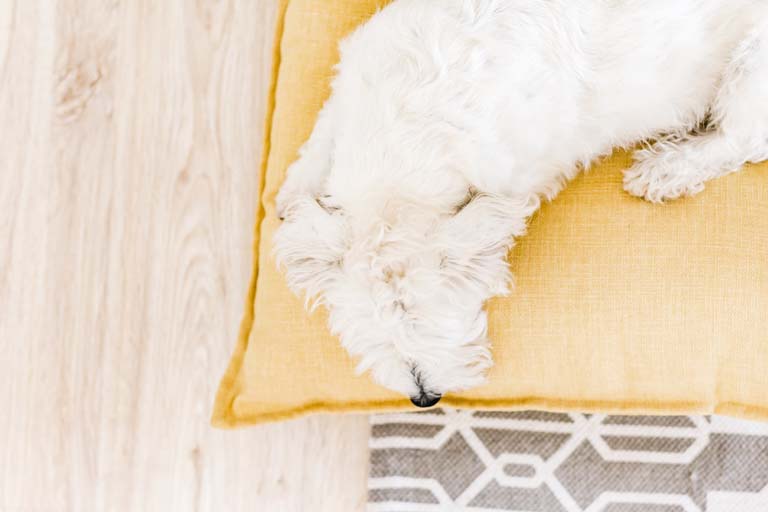 Dog pillows are a type of sleeping surface for your dog. And when it comes to sleeping, many dogs will choose to nap in different places.
Some like the floor, others like a cozy dog bed with a foam mattress, some dogs like your bed more than any other place, and others like dog pillows. You'll learn about your dog's preferences over time, as there's unfortunately no way of knowing until you've tried.
If you're looking for more inspiration on places for your dog to sleep, here's an article about wooden dog beds, and here's one about wicker dog beds.
One of the benefits of dog pillows is that they're versatile. They'll look good on the floor by themselves, but they will also often fit well into a crate or car. And they are also easy to bring along for picnics or beach trips.
The other good thing about dog pillows is that it's easy to change covers. So, if you have multiple covers in a matching size to your dog pillow, you can always have variety in style plus it makes doing laundry a bit easier too 🙂
Table of Contents
Eco-friendly Dog Pillow
Durable fabric
Eco-friendly filler made from 100% post-consumer plastic bottles
Orthopaedic Dog Pillow
Great for older dogs that need more support
Extra soft top
Handmade Dog Pillow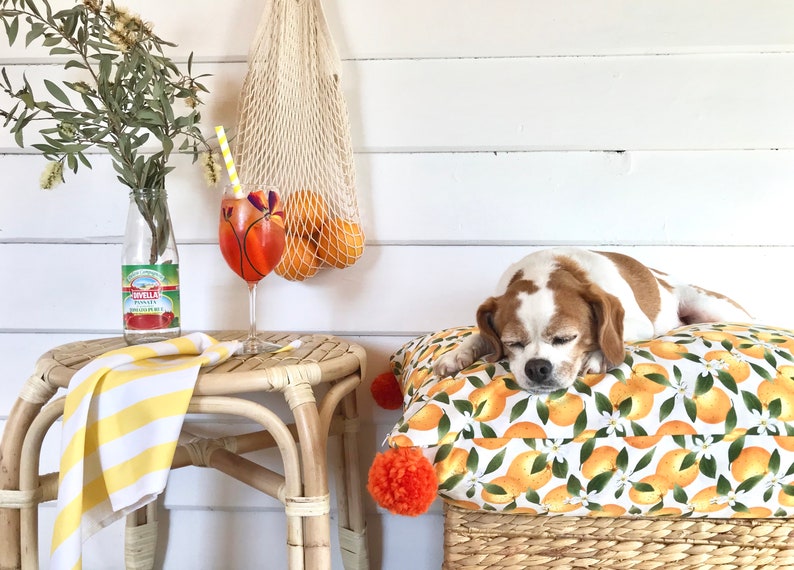 Cotton orange fabric with pom-poms
Eco-friendly & non-allergenic inserts
Boho Dog Pillow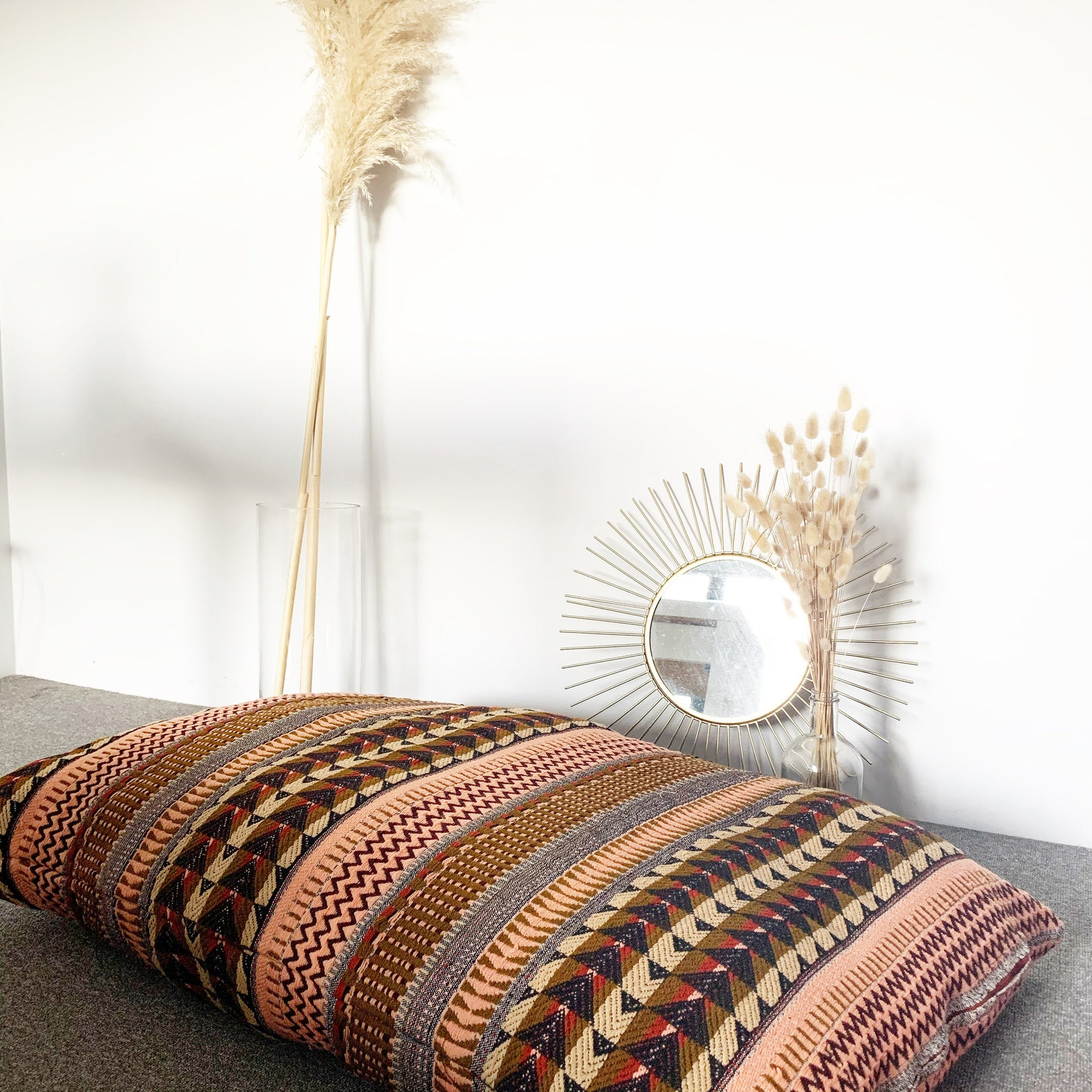 Inspired by Moroccan design
Stuffing is 100% PET fibre made of recycled plastic bottles
Hand painted Dog Pillow Cover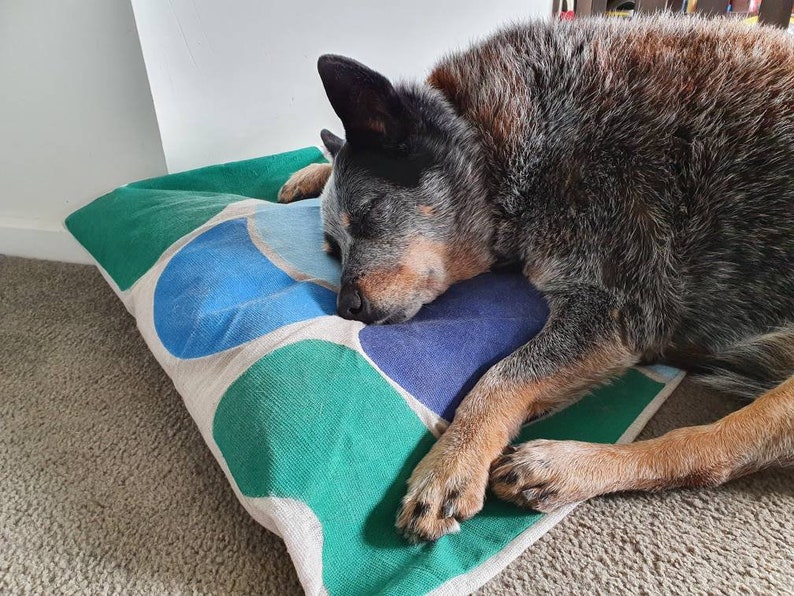 Sewn from canvas drop cloth
Each cover is hand painted
Cover only, no insert
Snooza Organic Green
Made from durable organic cotton & Australian wool and polyester blend
Kazoo Dog Pillow
Made from waterproof fabric
Flip bed over for a different look
Large Dog Pillow
Non-slip based
Covered in super soft Sherpa material
Explore different types of large dog beds here: 7+ Large Dog Bed Ideas for Australian Dogs
Calming Dog Pillow
Popular choice for anxious dogs
Breathable, vegan, non-toxic materials
Linen Dog Pillow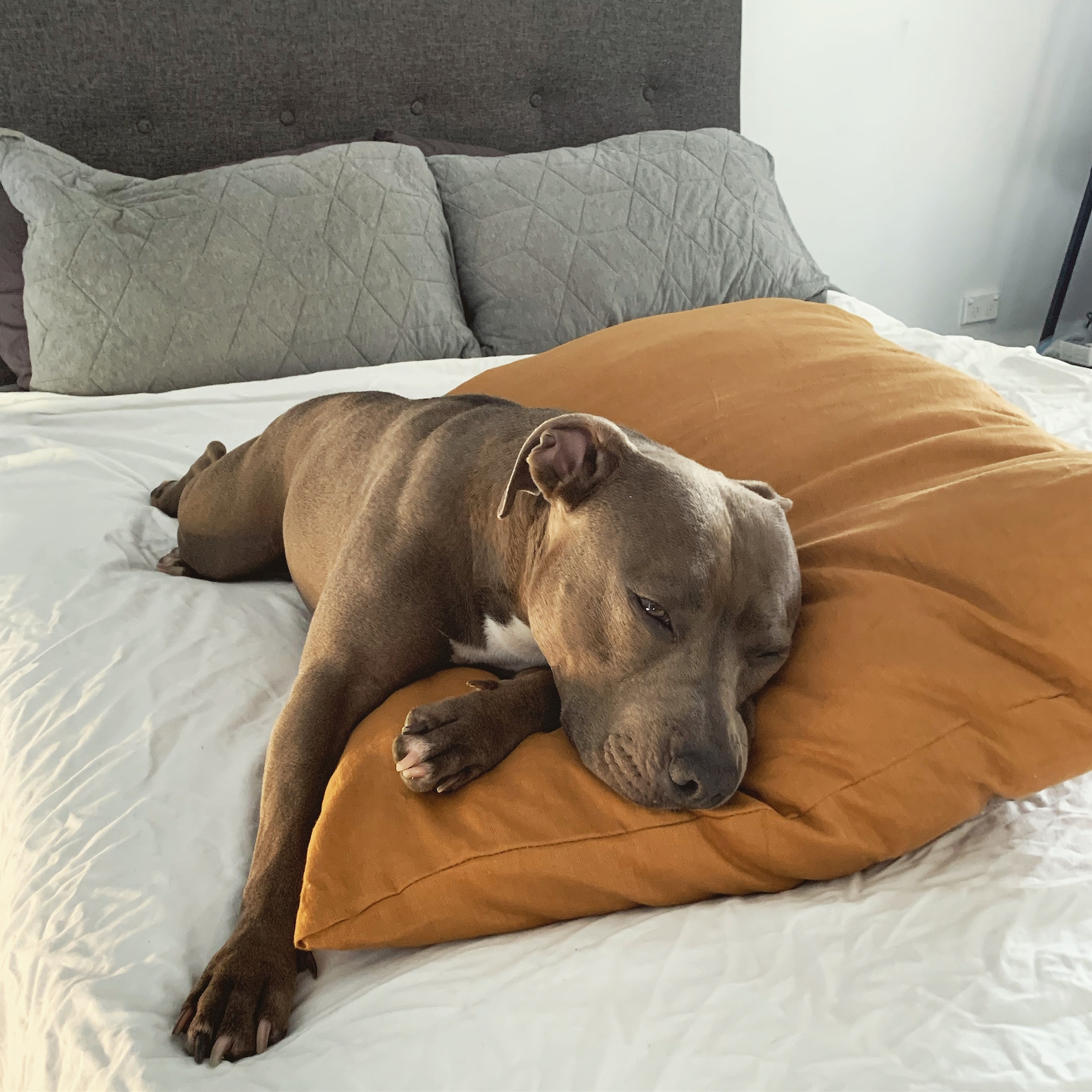 Unique & stylish dog bed
100% PET fibre insert made from recycled plastic bottles
Modern Dog Pillow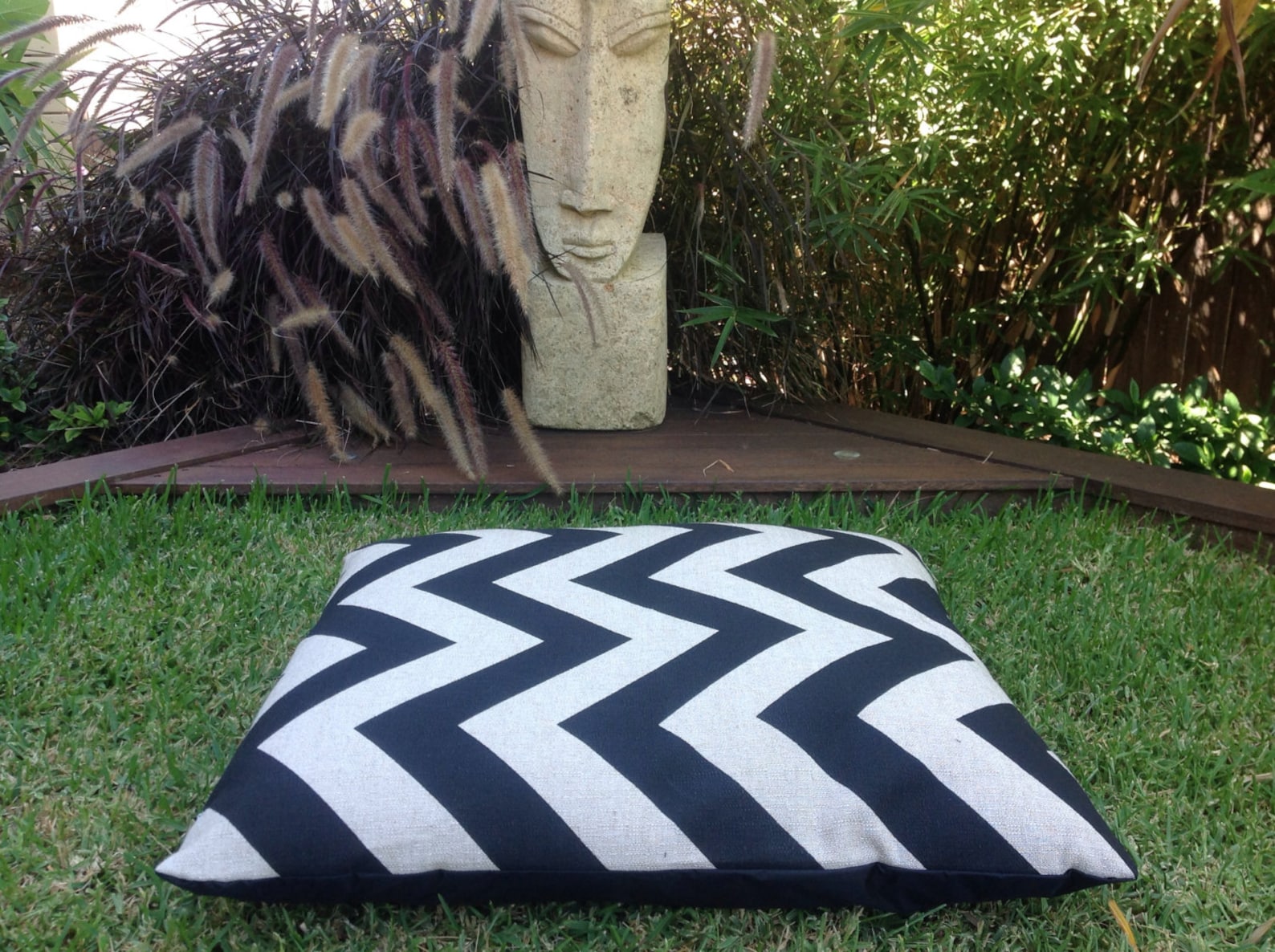 Modern Zig Zag design Pet Bed/Cushion that will compliment your decor
Dachshund Dog Pillow Cover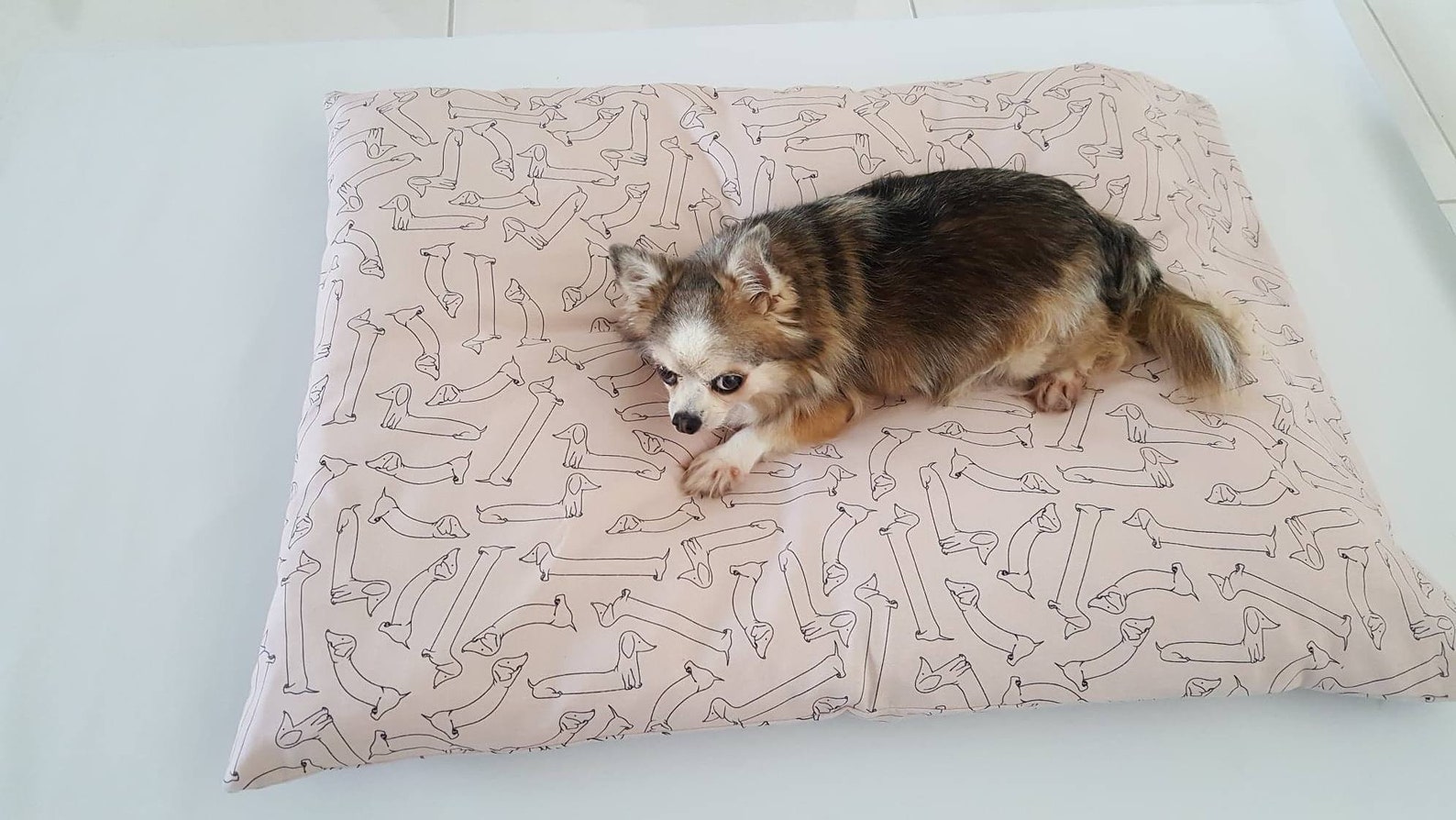 Ready for you to add two pillows
Great for 1 large or 2 medium dogs