10+ Awesome Dog-Friendly Bars & Restaurants In Perth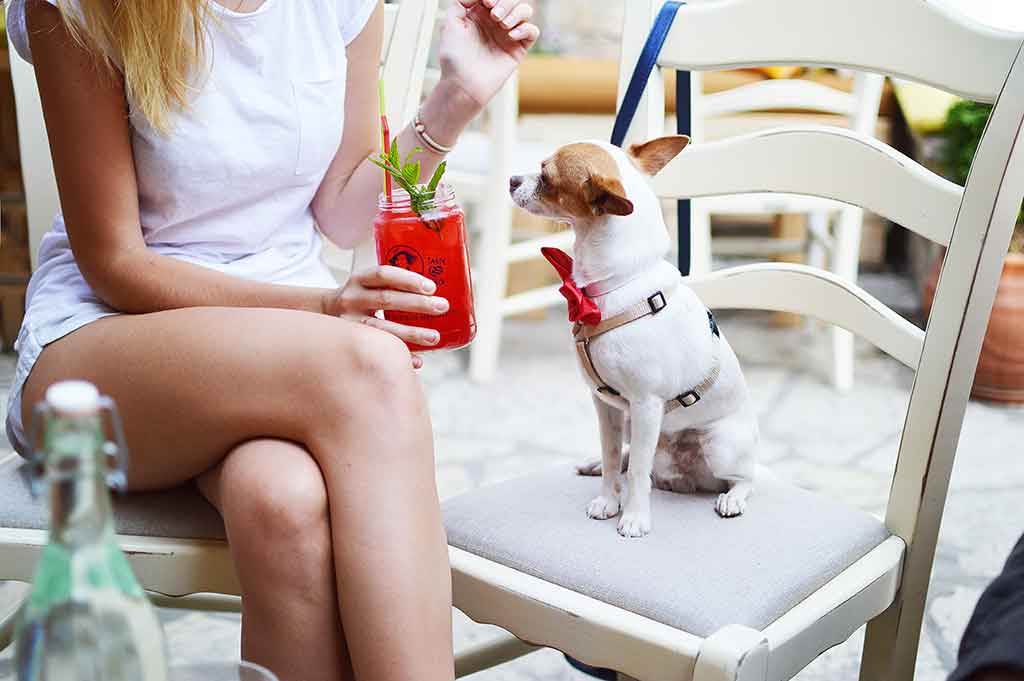 There's an abundance of fantastic bars, pubs and restaurants around Perth, but did you ever wonder which one of them are dog-friendly?
We certainly have, because who doesn't like to bring their best mate along for a nice day out of the house?
In this article, we'll share with you 10+ awesome dog-friendly bars & restaurants around Perth. Let's get started.
Table of Contents
What does it mean to be dog-friendly in Australia?
Before we get to the great bars and restaurants, let's quickly look at what being a dog-friendly venue means in WA. Despite dogs being the most common pet in Australia, fundamentally speaking, we're not as dog-friendly as many other countries in the world.
While you can bring your pup inside fine dining restaurants in Paris and take them on metro rides in Vienna, it's a bit of a different story in Australia.
Legally speaking, we have something that's called the State Food Act, which prohibits dogs from food premises. This means that dogs aren't allowed in places of food consumption, and it's something that our local governments are responsible for enforcing.
So what makes a dog-friendly place in Australia? It's when a proprietor of a venue decides to permit dogs in alfresco areas.
Luckily, there are many venues in Perth that are amazingly dog-friendly, with alfresco areas that provide plenty of shade and water for our dogs. Many even spoil them with treats too.
The List: 10+ Amazing Dog-friendly Bars and Restaurants in Perth
The Balmoral – East Vic Park
A local favourite in Vic Park, the Balmoral is known for its friendly vibes, large front courtyard and dog friendliness. Last summer, they ran a free dog wash every Sunday, so keep an eye on their Facebook page to not miss out on future ones. What's better than enjoying a refreshing bevvie, while your best friend is getting pampered by the crew from Pink Paws Mobile Dog Washing and Grooming!
The Royal at the Waterfront – East Perth
Dine against the backdrop of Perth's best waterfront views at the dog-friendly The Royal Restaurant.
Fenians Irish Pub – Perth CBD
Fenians Irish Pub is located at the Novotel Perth Langley and the alfresco area of the pub is pet-friendly.
Henry Summer – Northbridge
Known for their great vibes and style, Henry Summer is a fantastic inner-city choice for a Dog-Friendly Bar in Perth. If you're curious of what will await you in this urban cocktail and wine garden, head on over to Instagram and browse for #henrysummerdogs – you'll love it.
Ezra Pound – Northbridge
Ezra Pound was part of the first wave of small bars in Perth, and a quick peek on their Insta got us all sorts of excited! In the past, they've done things such as teaming up with Tito's Vodka to raise money for the WA pet project. They went as far as providing special doggy drinks during the event, so we reckon you want to make sure to not miss any of their future events!
The Peach Pit – Scarborough
Feel like going to the dog beach? The Peach Pit in Scarborough is a child and Dog-Friendly Bar in Perth with chill and comfy vibes by the beach.
General Public – Scarborough & Inglewood
Dogs are welcome and it's all about sourdough pizzas, booze and good times at General Public in Inglewood and Scarborough.
Who's Your Mumma – Fremantle
Who's Your Mumma is a small bar in Fremantle known to love it when you bring your doggos for a visit. They serve fantastic cocktails and tapas, so don't forget to pop by next time you're in the area.
Little Creatures – Fremantle
While you're in the area, you might as well do a full day of bar hopping with your pup and go to Little Creatures next. Their outdoor beer garden at the brewhouse is dog-friendly, so our four-legged friends can have a good time too.
The Local Hotel – South Fremantle
If you're looking for a drinking spot after you took your pup to the beach, look no further than The Local Hotel. As one of WA's oldest trading hotels, you'll sure be drinking in style here, and dogs are more than welcome in the alfresco area.
Clancy's Fish Pub – Applecross
The crew at Clancy's is known to be super relaxed, and dogs are welcome in the outdoor area. If you end up having too many drinks, head over to their City Beach location on the next morning and enjoy a recovery coffee with beach views and your best mate by your side!
Blasta Brewing Company – Burswood
Who knew Burswood had a Microbrewery, Beerhall and Restaurant all in one place? The word 'Blasta' means delicious in Scottish Gaelic, and with their spacious dog-friendly outdoor area and a great selection of drinks, it's a beautiful spot to relax on a sunny day.
Duende – Leederville
Feel like a glass of Spanish wine after taking your dog to the park? Within walking distance from the Britannia Road Reserve (dog exercise area), Duende is the place to go!
Do you have a favourite Dog-Friendly Bar or Restaurant in Perth?
We LOVE hearing about all the fabulous dog-friendly places around Perth. Please feel free to get in touch with us anytime, either through Instagram or our Contact Form. Thank you!