Brunch in Perth: Where Are The Best Dog-Friendly Spots?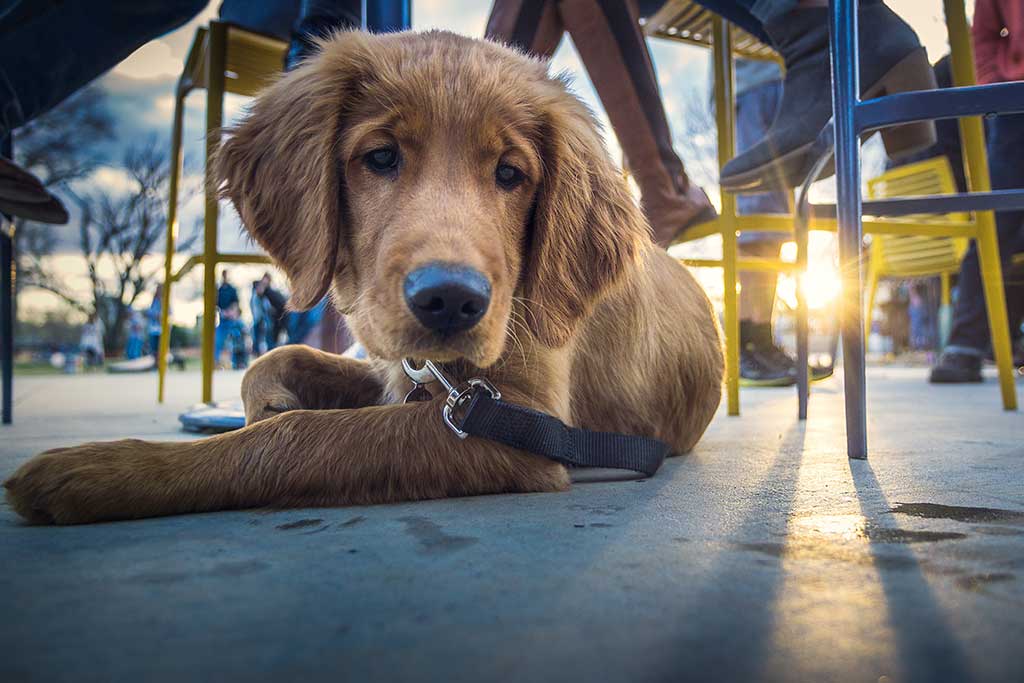 Whoever said breakfast is the most important meal of the day, must have lived in Australia. There's nothing more Australian than meeting for brunch on the weekend.
Preferably at an outdoor table, so that you can enjoy your coffee together with your furry best friend. The choice of where to have brunch in Perth is seemingly endless, so we refined the list down to amazing places that we know for being dog-friendly. 
Table of Contents
Laika Coffee, Lathlain
Laika Cafe and Roasters is your perfect spot for Brunch in Perth. With an awesome neighbourhood atmosphere, filled to the brim with community spirit, you'll find only the best products on their menu.
If it's not roasted, baked or created in-house, it's sourced locally from other artisan suppliers. Try their infamous Laika Stack with new york rye, avo smash, grilled halloumi, poached egg, broccolini and paprika oil, served daily 7am-2pm.
Taylor's Art & Coffee House, Middle Swan
We love stopping by Taylors Art & Coffee House after early morning hiking adventures just outside the Swan Valley, like Bells Rapids. The place is known for its quirky, rustic character and seasonal brunch dishes that you can enjoy in a large courtyard under gum trees.
Social Manna, Victoria Park
Social Manna offers a simple, sound and honest menu with an excellent selection of fresh cakes, pastries and confectionary. It's all in the name at this venue. 'Social' relates to society or its organisation, and Manna means 'a usually sudden and unexpected source of gratification, pleasure, or gain'.
On the spacious corner address on Albany Highway, you'll find a space to forget the outside world and enjoy the Manna that Sandro and his team create for you.
Two Rubens Espresso, Fremantle
Two Rubens is a quirky converted 1880's terrace house in the heart of Fremantle. It's a fantastic spot to have Brunch in Perth, with four areas for seating, including a lovely dog-friendly rear courtyard.
You can enjoy scrumptious breakfast and lunches along with barista made locally roasted coffee, teas, plenty of specialty drinks, juices and cakes. Their fully loaded breakfast available in Carnivore, Vegetarian or Vegan is a firm favourite and won't leave you hungry. No matter when you visit, you will be met with a friendly smile, great food, drinks and service.
Moore & Moore, Fremantle
Moore & Moore's mission is to provide you with fresh, sustainably grown local produce. They cater for gluten/dairy free, vegetarian, vegan, and paleo diets and lots of their sweets are without added sugar.
The meats are free range/organic, and the certified organic eggs are made by forest raised hens. Dogs are allowed in the seated area at the front, which is also a fantastic spot for people watching.
Ootong & Lincoln, South Fremantle
Ootong & Lincoln is a dog-friendly cafe with lots of outside seating available. They serve homemade and wholesome food created with the finest local and seasonal produce. It's an iconic destination for locals and foodies alike, as their sun-drenched and quirky space provides for all wants and tastes.
Angove Kitchen and Espresso Bar, North Perth
Angove Kitchen & Espresso Bar brings together delicious food and excellent coffee in a homely and modern neighbourhood setting. Relax with them for a comforting breakfast, lunch or freshly baked treat.
At this licensed cafe, all are welcome; they have highchairs for your little ones and water bowls for your four-legged friends! Make sure you stop by sometime on the bustling street of Angove.
The Acai Corner, South Perth
The Acai Corner is a food truck based on the South Perth foreshore, just by Coode Street playground. They specialise in healthy natural açaí bowls with premium açaí, seasonal fruits and homemade granola.
Additionally, they also dish up super healthy and delicious smoothies, raw cold-pressed juices, coffee (traditional & cold brew) and healthy treats. The beauty of it being a food truck on the South Perth foreshore is that there's lots of space to relax with your dog.
Daisies, Cottesloe
Daisies is a great corner cafe that is nestled amongst the pine trees on the corner of Grant and Marmion Street in Cottesloe. Known for their friendly staff, chilled vibes, and for being kid and dog-friendly, Daisies comes highly recommended as a place to relax before or after a trip to the beach.
What Are Your Favourite Dog-Friendly Spots To Have Brunch In Perth?
We LOVE hearing about all the fabulous dog-friendly places around Perth. Please feel free to get in touch with us anytime, either through Instagram or our Contact Form. Thank you!  
PS: If you don't feel like going out, spoil your dog at home with a home-made Puppuccino!