6 Cute Dachshund Raincoats For Australians
Kojirou Sasaki on Unsplash
Yes, Dachshund raincoats. Because the sassy long dogs are part of our family and deserve to stay dry when it's wet outside.
When looking for a raincoat for your Dachshund, it's important to get one that's made specifically for sausage dogs to guarantee a good fit, because their physique is very different from other dogs.
They can be a bit tricky to find across Australia, so in this article we show you 6 cute Dachshund raincoats for Australians – they're all either Australian-made, ship from Australia, or can be shipped to Australia from overseas.
Waterproof Dachshund Rain Jacket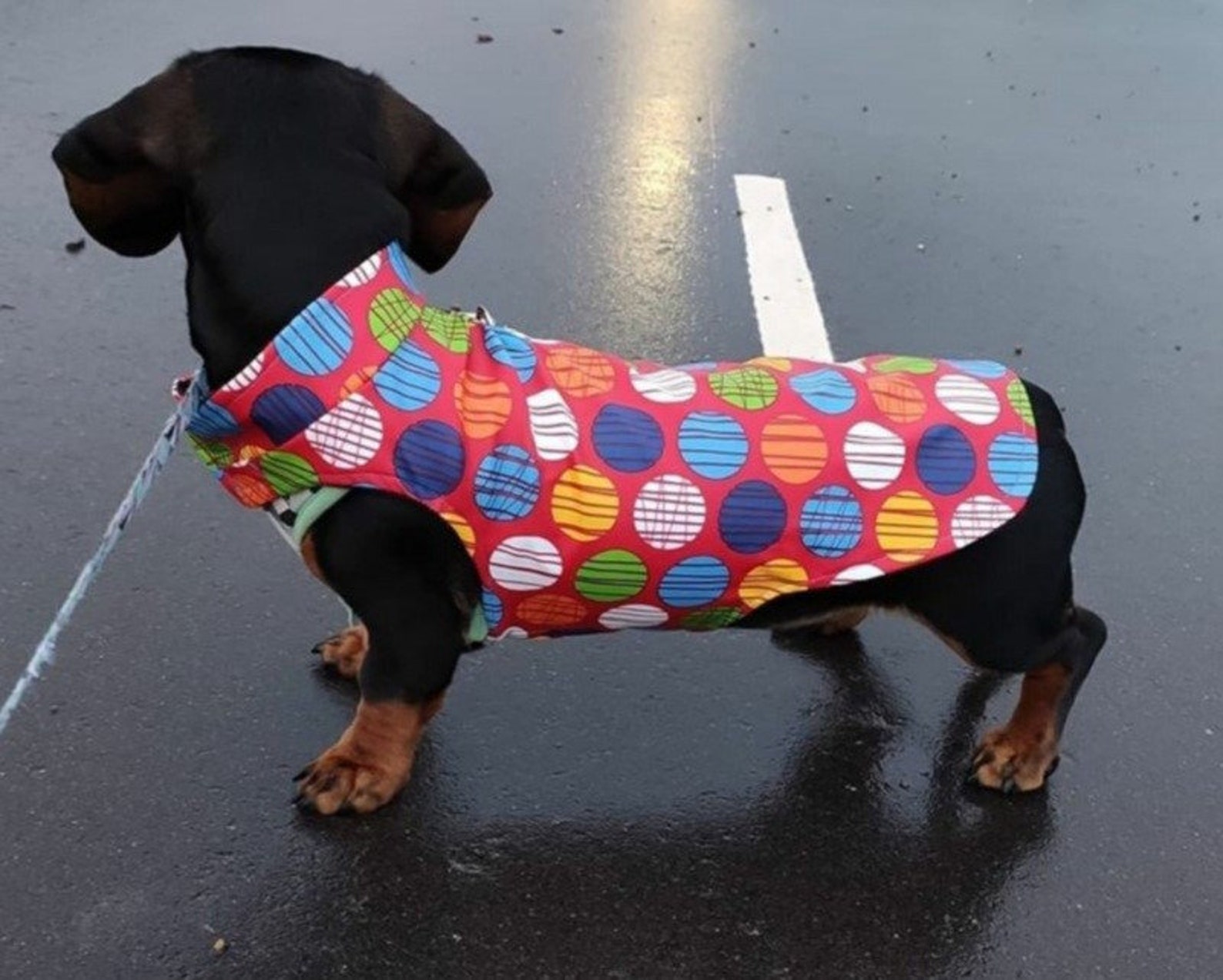 Fleece lined warm Dachshund raincoat
Handmade in Melbourne
Waterproof
Colour variations available
DJANGO All-Weather Dachshund Raincoat
Designed for all seasons
Light-weight, water-repellent and windproof Dachshund raincoat
Dual reflective piping enhances visibility during low-light conditions
Structured leash portal to incorporate your harness and leash attachment
Hamburg Saffron Yellow Dachshund Raincoat
Specifically designed and made for long dachshunds
Velcro fastenings
Water-repellent PU material
Zipper harness access
Petrichor Raincoat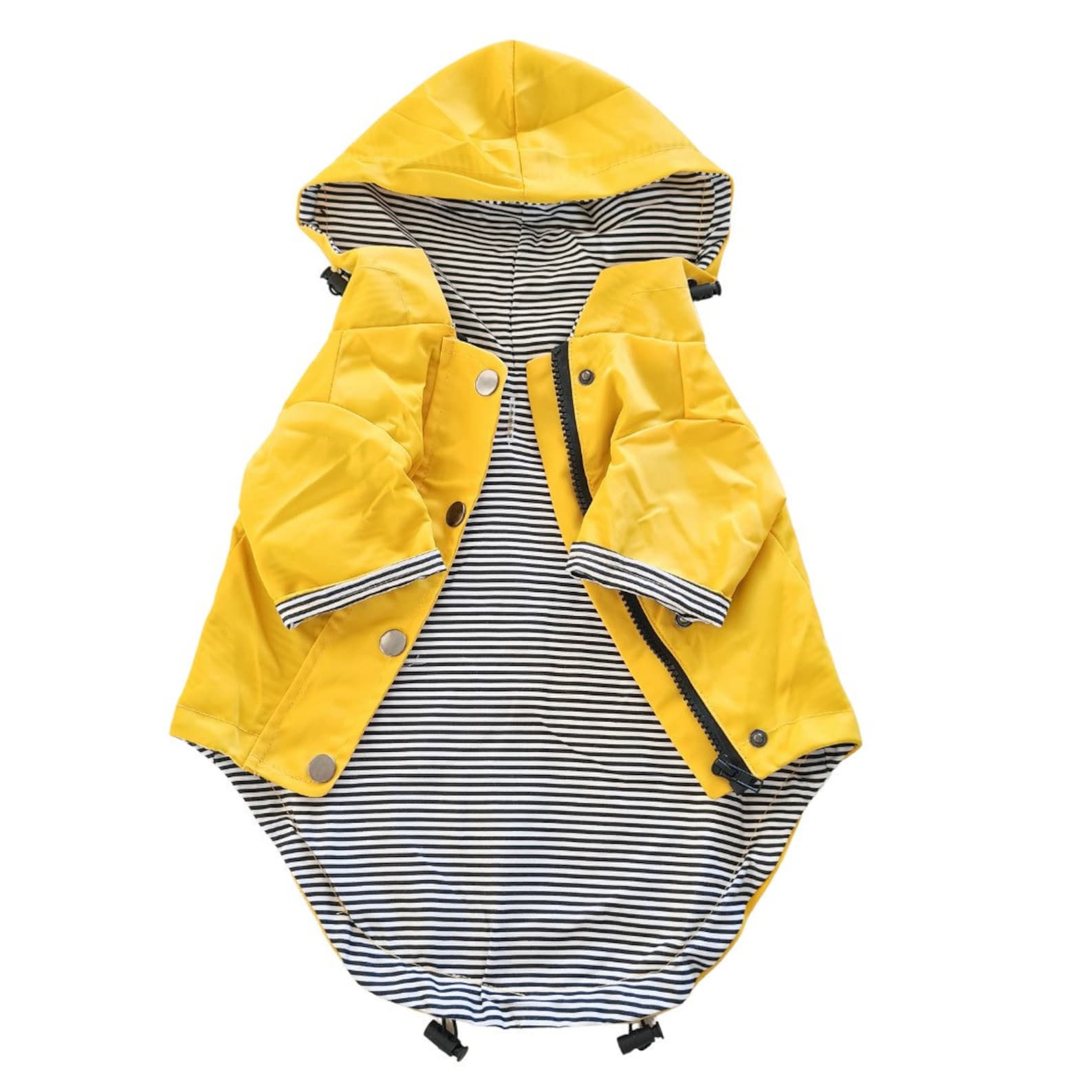 Durable and lightweight water-resistant fabric
Collar-friendly and adjustable hoodie
Double-layered design with zipper and additional buttons making it easy to put on and adjust
Available in different sizes
Cold Weather Dachshund Jacket
Waterproof and windproof dog coat made to a special shape to suit Dachshunds
Features warm fleece lining and reflective piping
Machine washable and easy to store
Water-repellent Dachshund Coat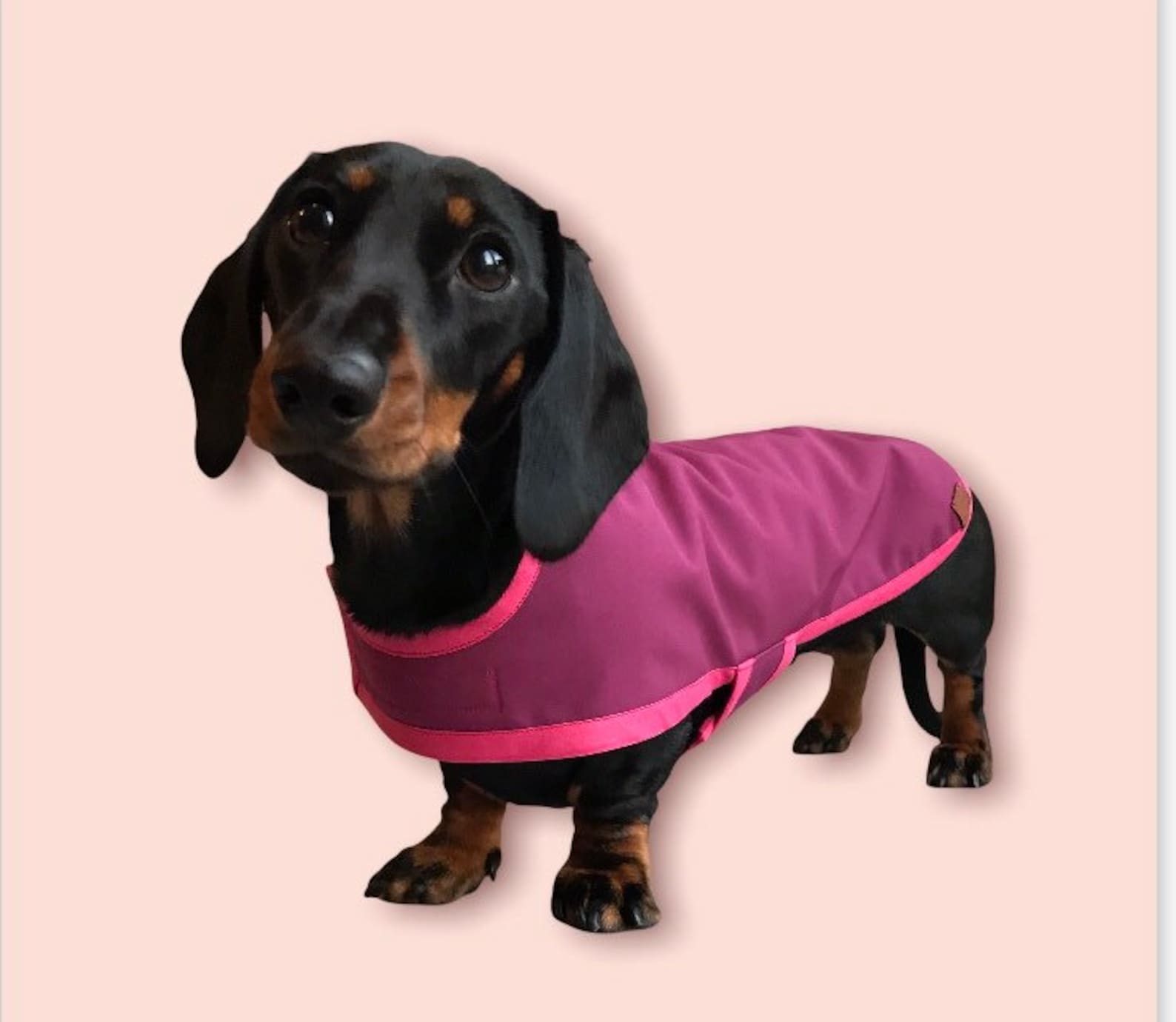 Designed around a miniature Dachshund for a perfect fit
Water-repellent soft shell and fleece-lined coat
Light-weight
All items are handmade to order
Raincoat For Dachshunds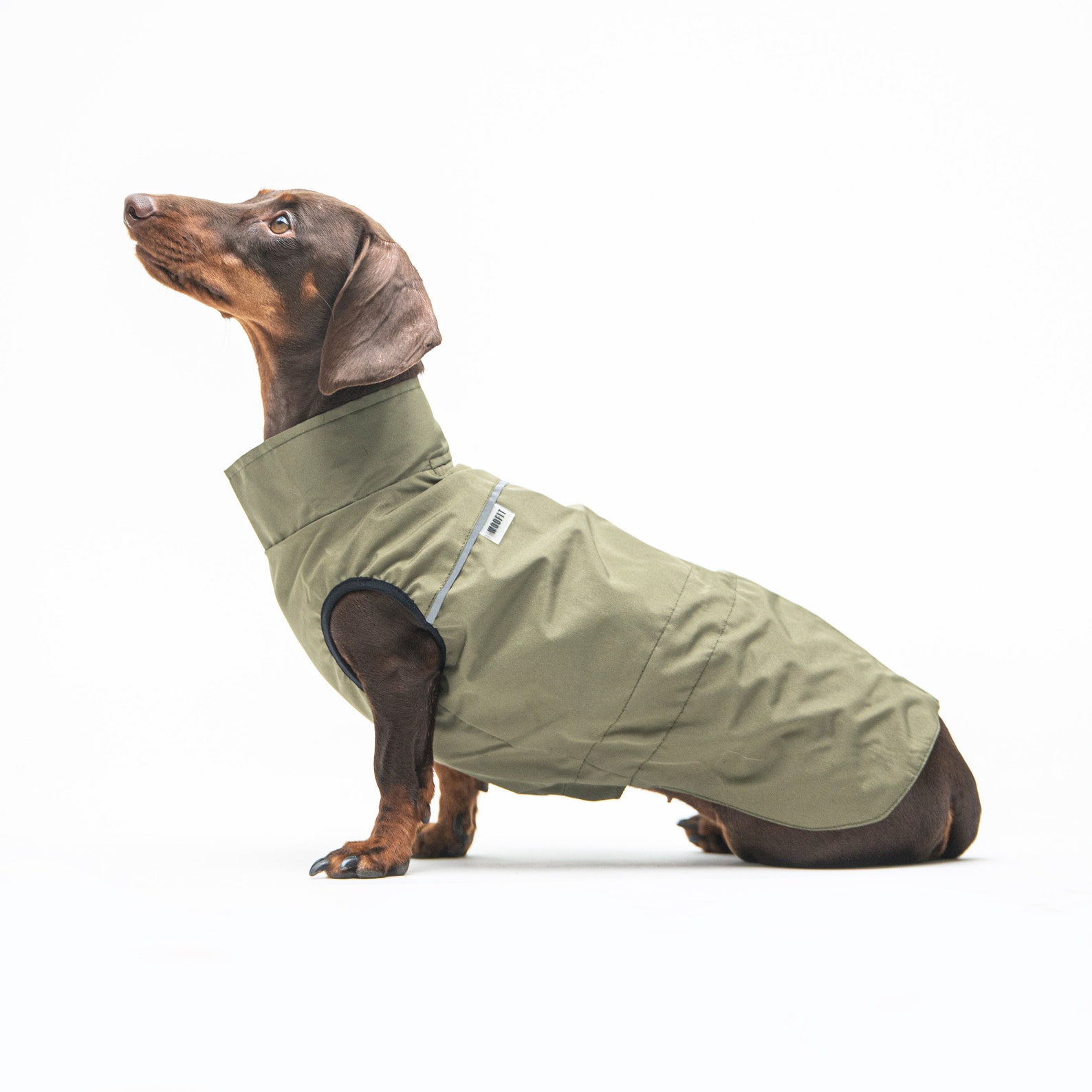 Lightweight Dachshund raincoat with durable fabric
Zipper for perfect use with protective placket to keep dog hair from getting stuck
Reflective stripe on the back
Available in different colours
Do Dachshunds Need Raincoats?
If you ask the internet whether Dachshunds need a raincoat or not you'll find all sorts of conflicting options, but the simple answer is: no, they don't need a raincoat.
They might like a raincoat, because they don't like getting wet. Or you might like them to wear a raincoat, because you don't like them getting wet. But that's entirely optional, as all our dogs are perfectly capable of getting by without a raincoat!
When Should I Put A Coat On My Dachshund?
When making decisions about our pet's clothing, their comfort should always be the top priority.
You can put a coat on your Dachshund if your dog is cold and is comfortable wearing a coat.
At any time, if your dog looks uncomfortable when wearing a coat, or even while you try to put the coat on, it's best to not force them to wear it.
If in doubt, have a chat to your dog trainer or local vet. It's always best to discuss these topics with someone who's more familiar with your individual circumstances, rather than reading blanket answers you'll find across the internet.
You Might Also Like…
Check out our other articles that are all about Dachshunds: