9 Sausage Dog Outfits You Need To See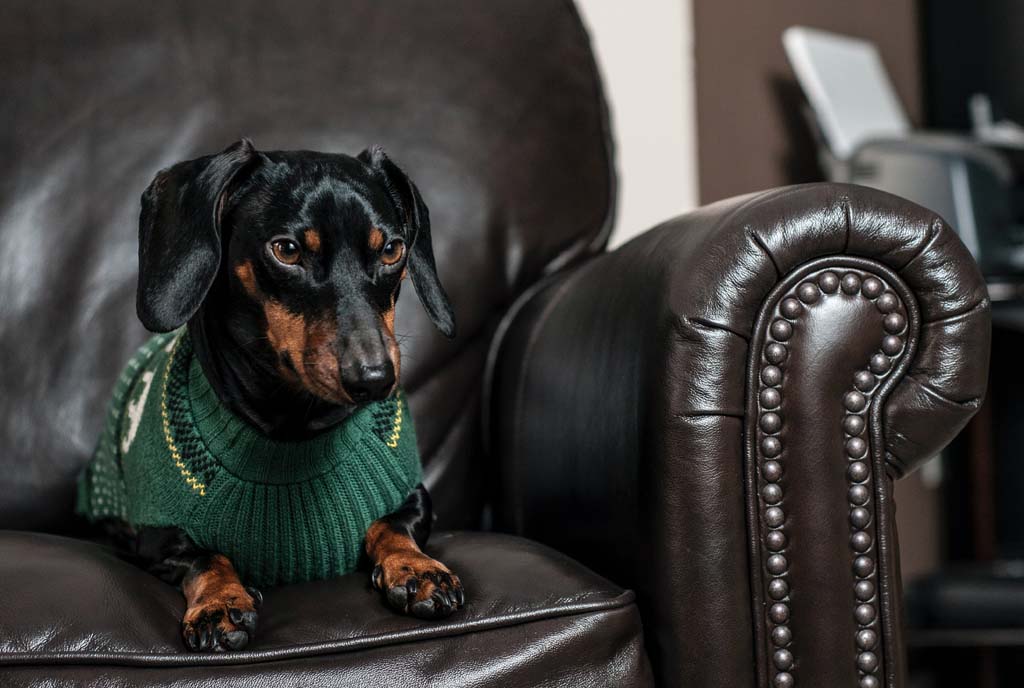 Dog outfits are the cutest thing ever, but it's important to always consider the welfare of our dogs.
If your dog is not comfortable or suitable to wear any type of clothing, respect that and let your fur-friend be nakey. There's still an abundance of great memories to be made with our without dog clothes.
To learn more about this topic, you may find the below articles interesting:
If your dog is happy to wear outfits or if you just want to see some cute dachshunds, here are our favourite finds for Sausage Dog Outfits.
Table of Contents
Dog Tuxedo
The perfect sausage dog outfit for special occasions! This cute dog tuxedo is made to fit based on your measurements and ships to Australia from the Ukraine.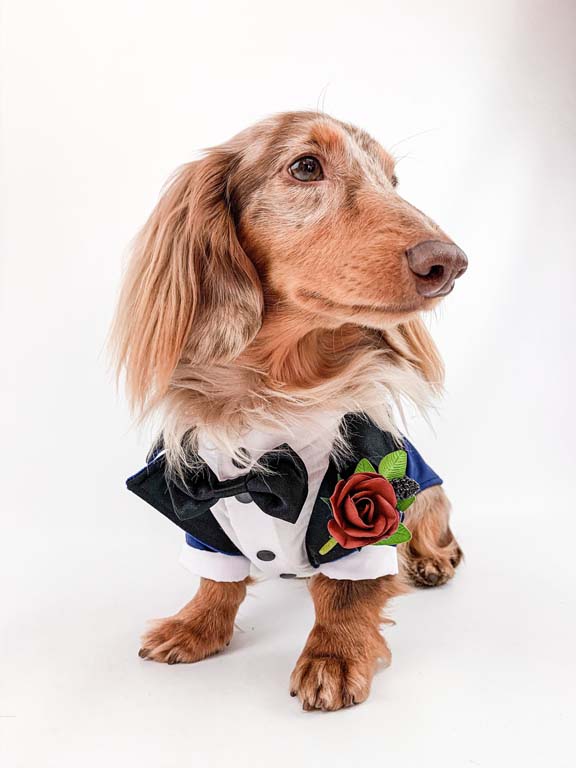 Leopard Print Dog Harness
This fashionable pink leopard print harness is a perfect fit for sausage dogs and is handmade in Barcelona.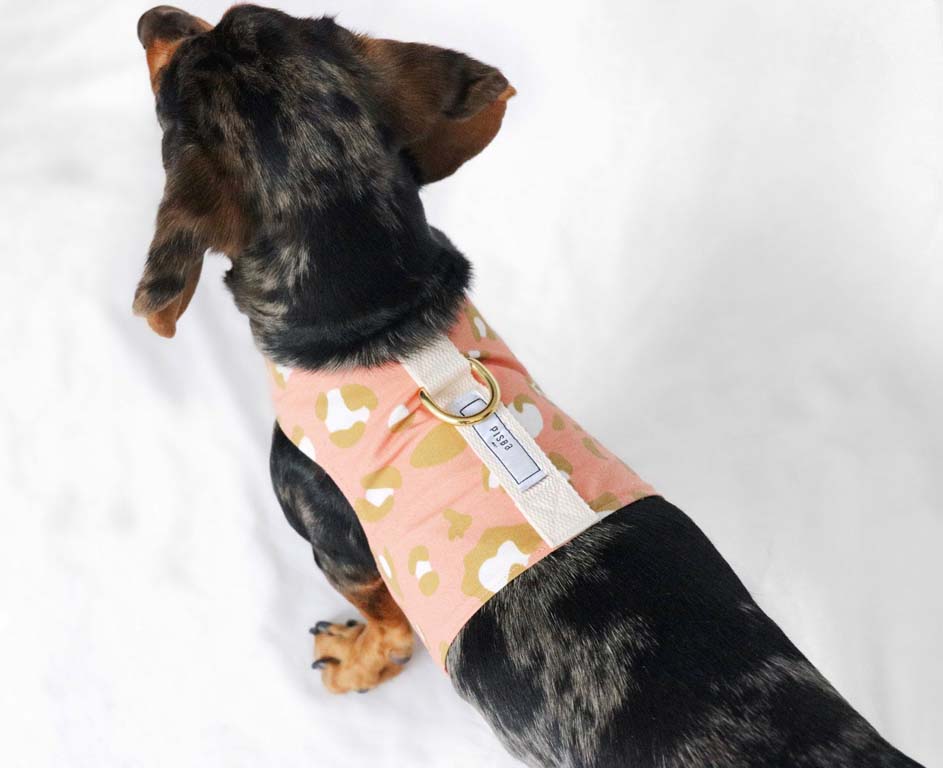 Fleece Sausage Dog Tummy Warmer
Keep your sausage dog warm with this cute fleece tummy warmer. The sausage dog outfit is handmade based on your measurements and ships from Washington in the US.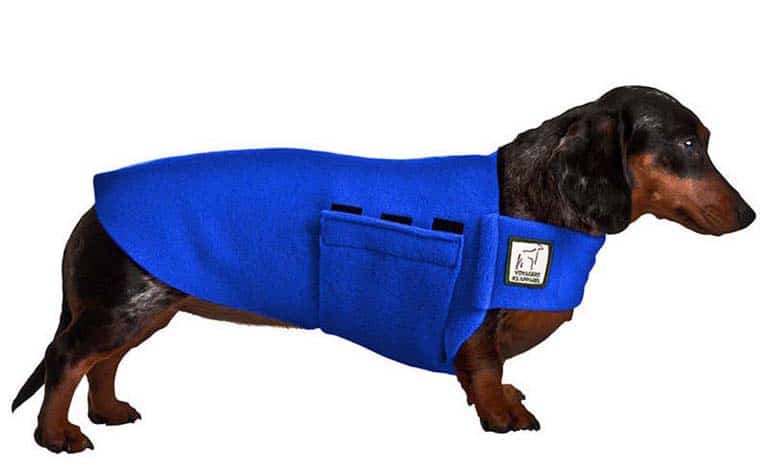 Raincoat Sausage Dog Outfit
If your dog hates getting wet, consider getting one of these raincoats for sausages dogs, shipped from the UK.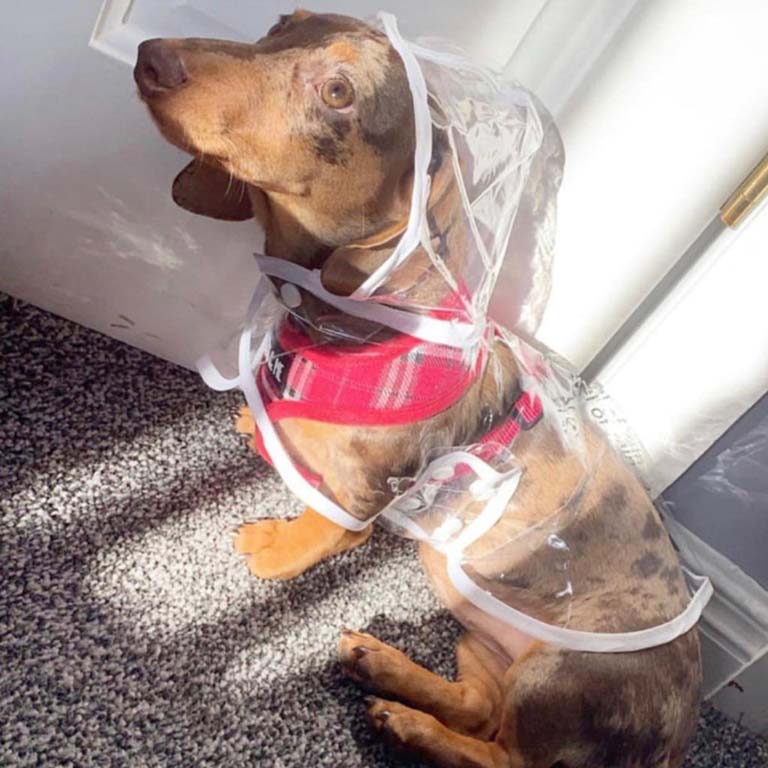 Stripes Sausage Dog Harness
This beautiful sausage dog harness is handmade in Barcelona and available in three sizes.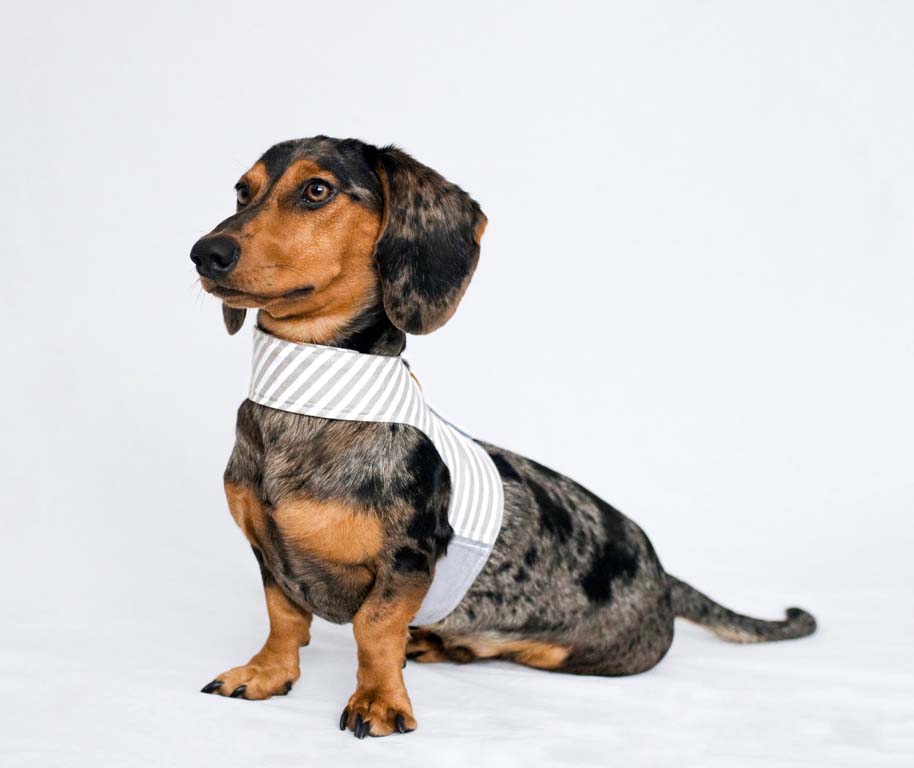 Mohair Dachshund Outfit
Keep your sausage dog warm with this hand-knitted sweater. Made to your dog's size, this outfit ships from France.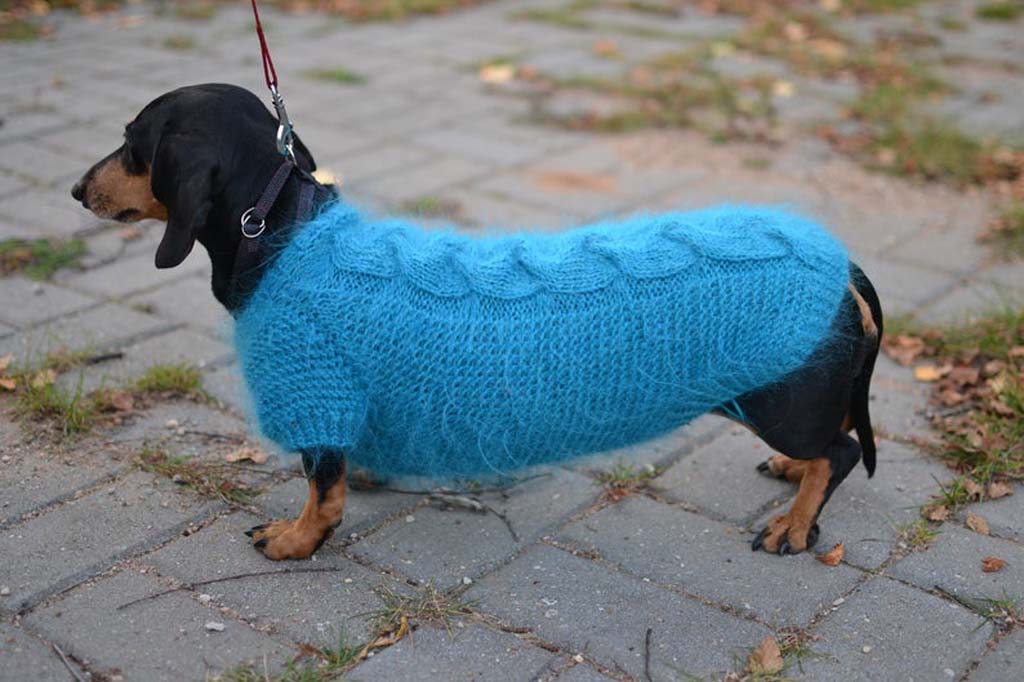 Knit Sweater Outfit
Made of wool and cotton, this beautiful knit wear outfit is a winter-must-have for sausage dogs. This item is 100% hand-made and ships from France.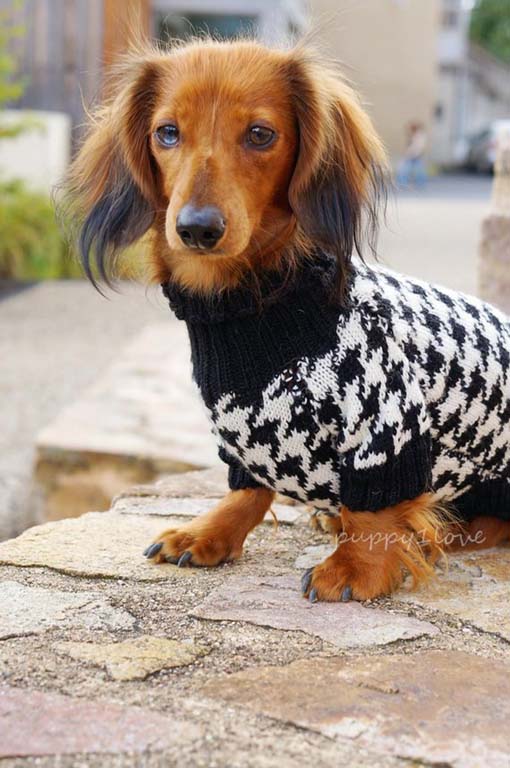 Dachshund Beanie Hat
Keep your sausage dog warm in the cold with this cute beanie hat that's handmade in the US with alpaca yarn.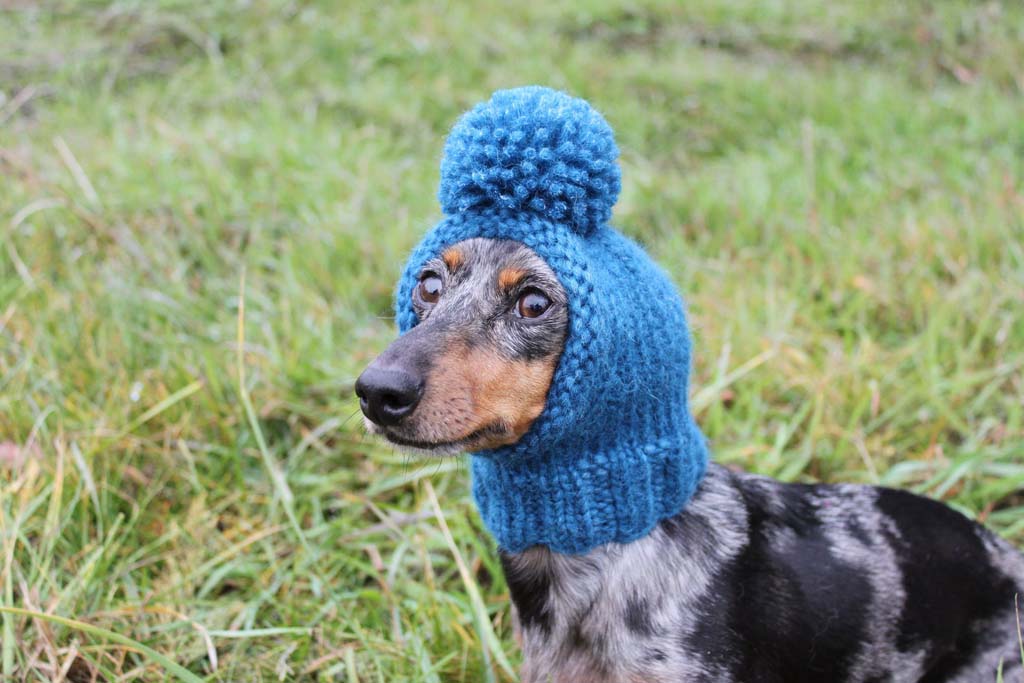 Hoodie with Pompon Outfit
This cute outfit is made up of a comfortable hoodie including a pompon which is removable. Handmade and shipped from the Ukraine this outfit has many great mix & match options.
Find more dog jumpers in different styles here: 9+ Cool Dog Jumpers You Need To See
You Might Also Like…
Check out our other articles that are all about Dachshunds: