12+ Amazing Dog Bowls for Australians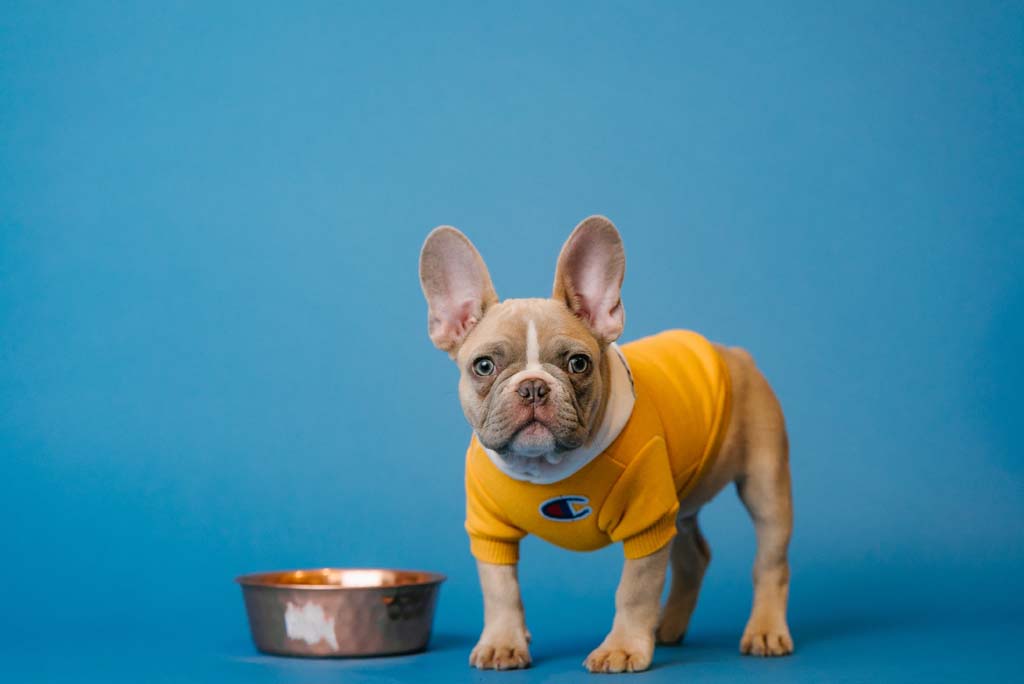 Dog bowls come in many different types, materials and sizes.
Our dogs should always have access to a bowl filled with water, so many dog owners end up having 3+ of them: one for water inside, one for water outside, and one for food.
Some people like to turn feeding times into enrichment activities for mental stimulation.
This means they may not use a food bowl at all and instead hand-feed or scatter feed and only use a bowl for access to fresh water.
Or, if their dog eats wet or fresh food, they may use many different small bowls to replicate scatter feeding without making a huge mess.
In other words, split their dogs food into many different small bowls and then hide them in different spots, so the dog can forage for it.
In this article, we'll show you different styles of dog bowls, and where you can purchase them from Australian small businesses.
Table of Contents
Personalised Dog Bowls
Treat your dog to their very own bowl with one that's personalised just for them.
Victoria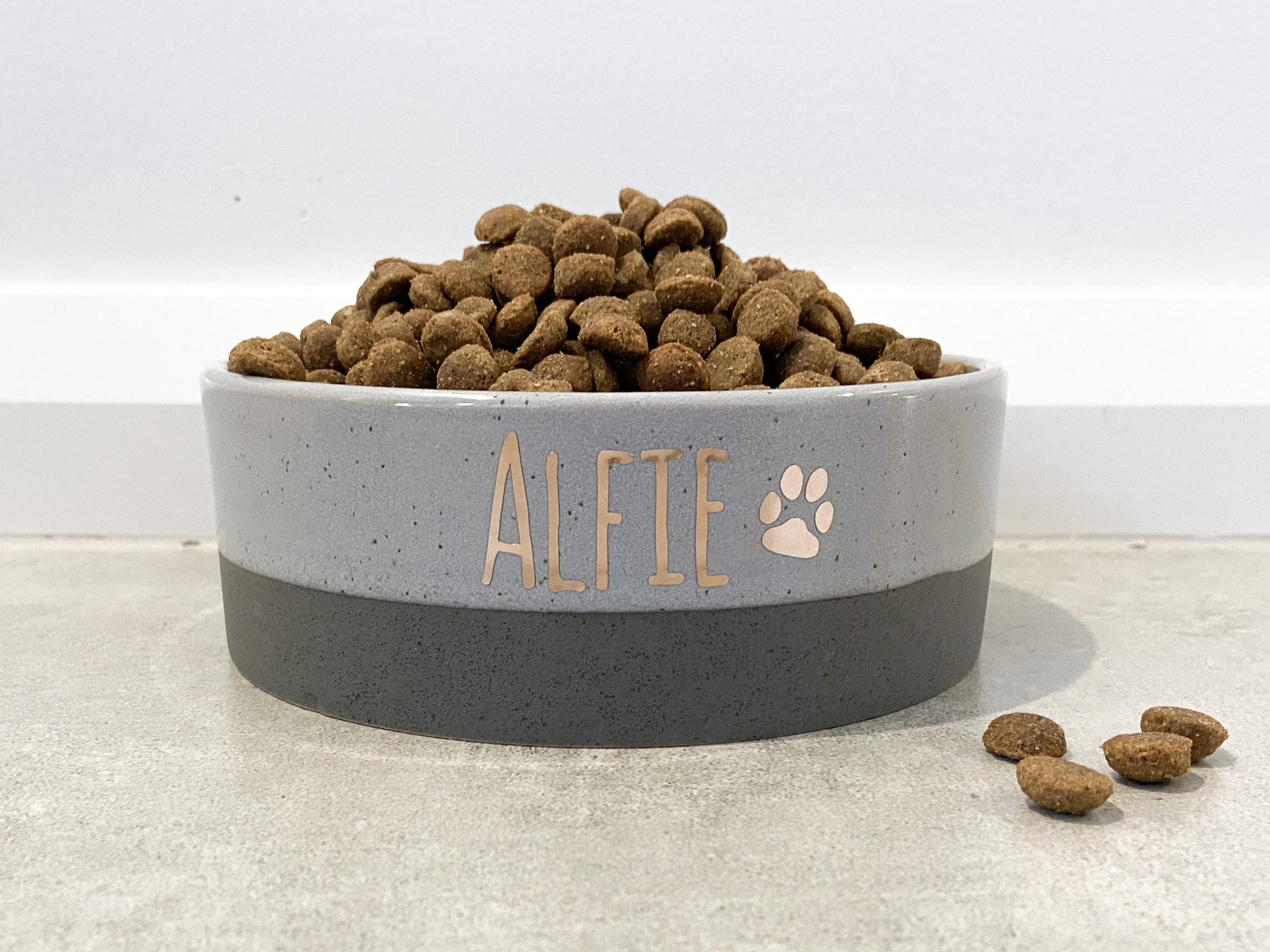 These grey ceramic dog bowls are hand-made in Melbourne.
Northern Territory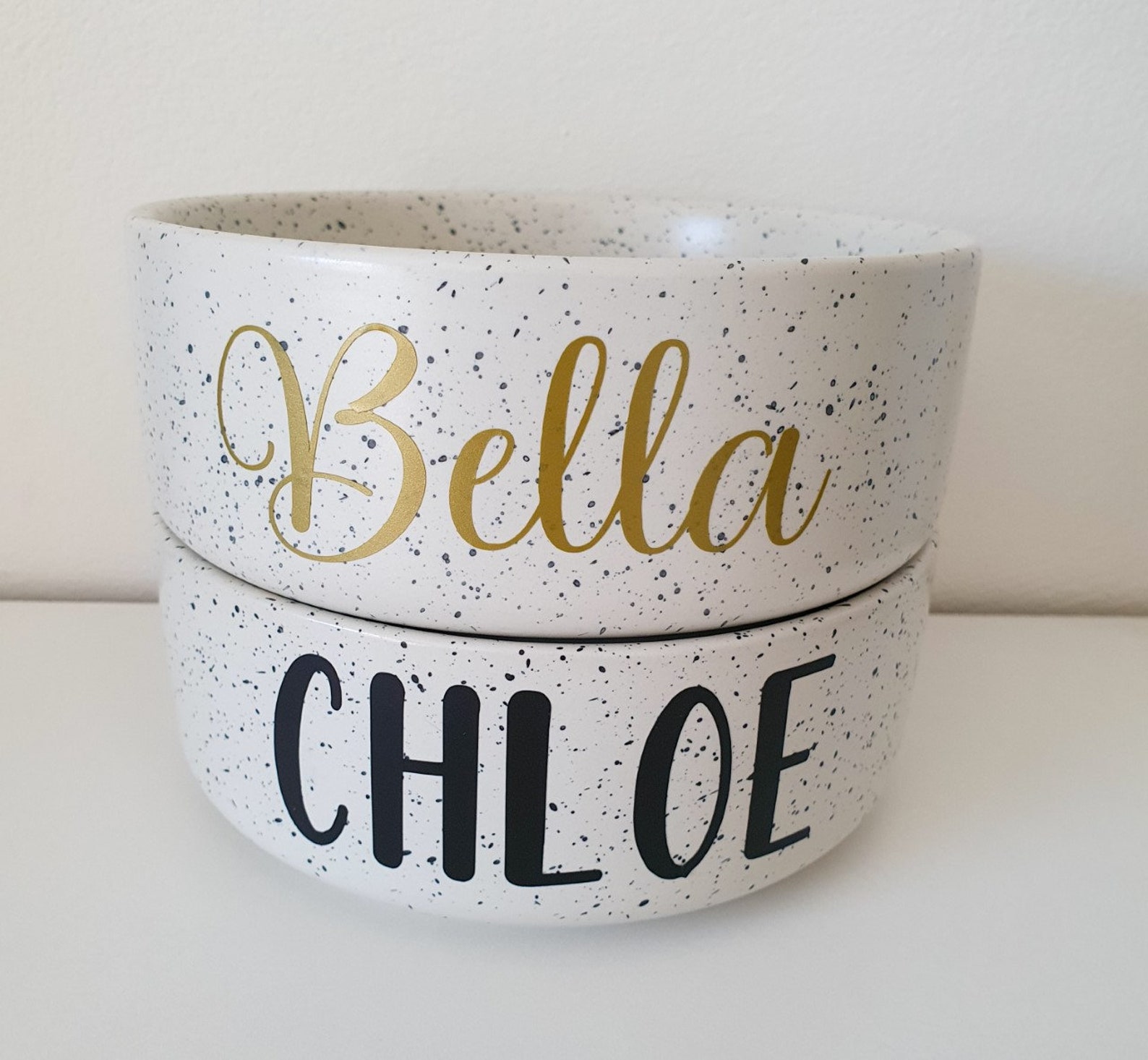 Choose between two fonts for this beautiful personalised dog bowl.
Western Australia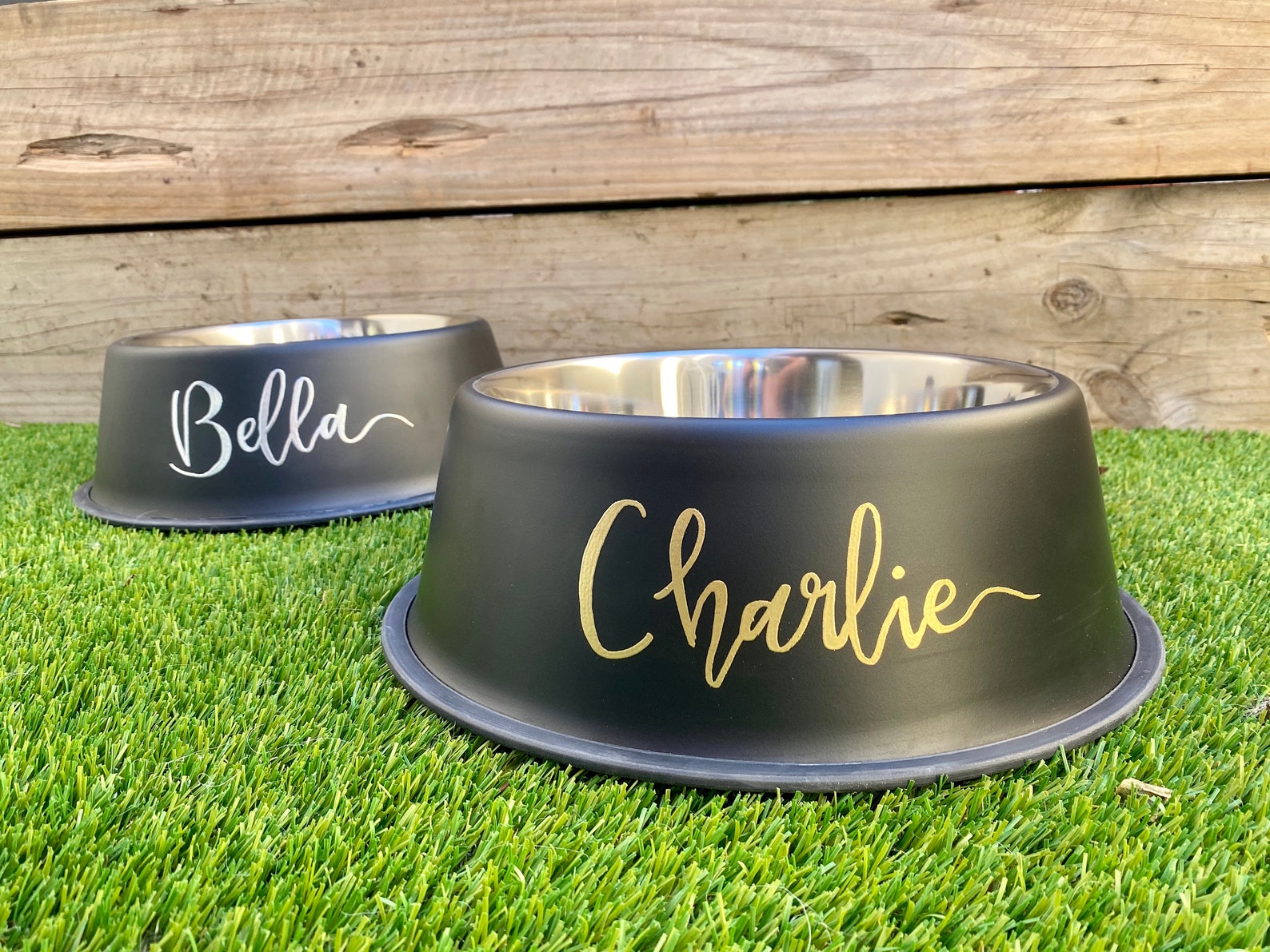 This personalised stainless steel dog bowl ships from Perth.
Ceramic Dog Bowls
Thrown on a pottery wheel, ceramic dog bowls are truly hand-made to perfection.
New South Wales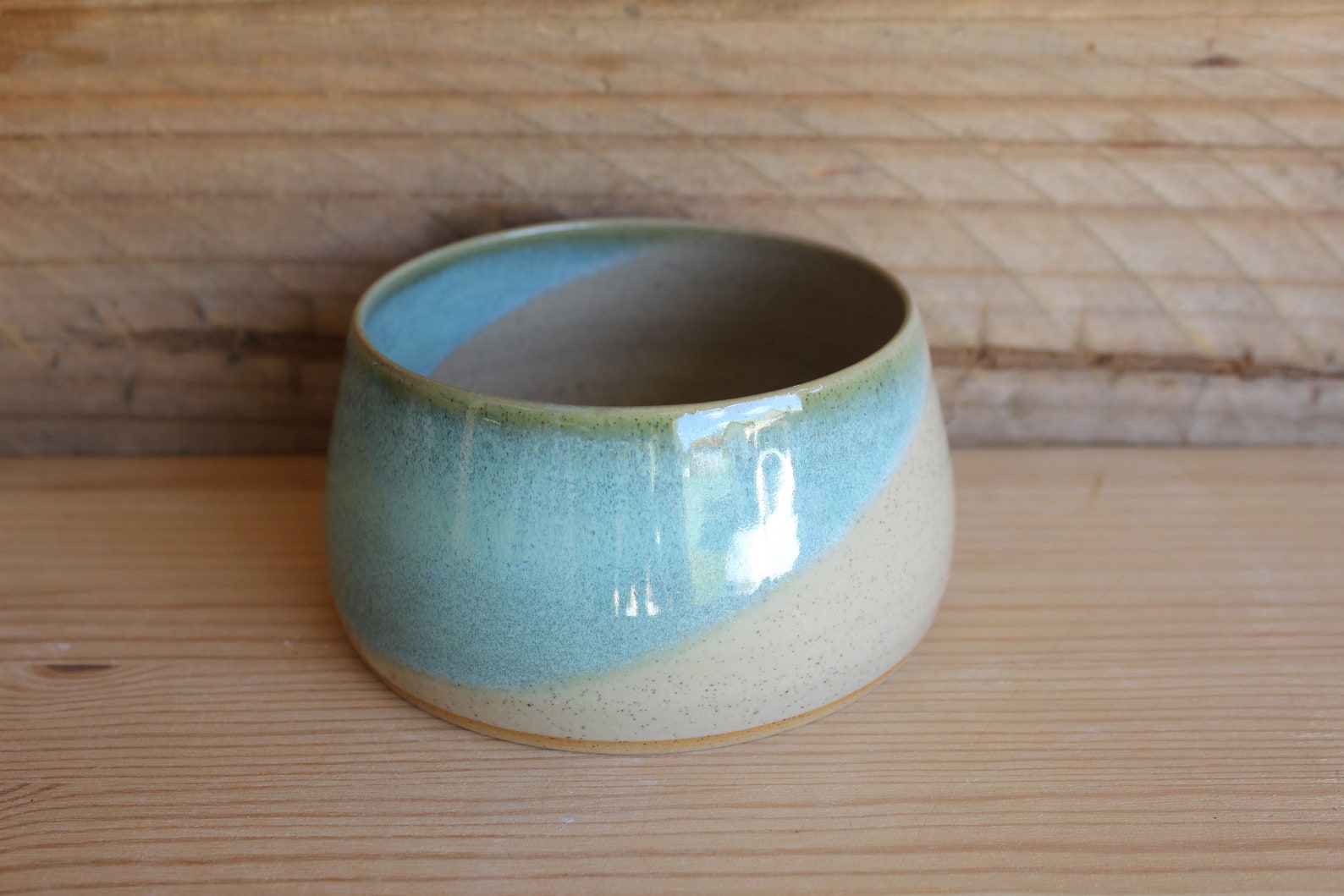 This beautiful ceramic dog bowl is hand thrown on a pottery wheel. 
New South Wales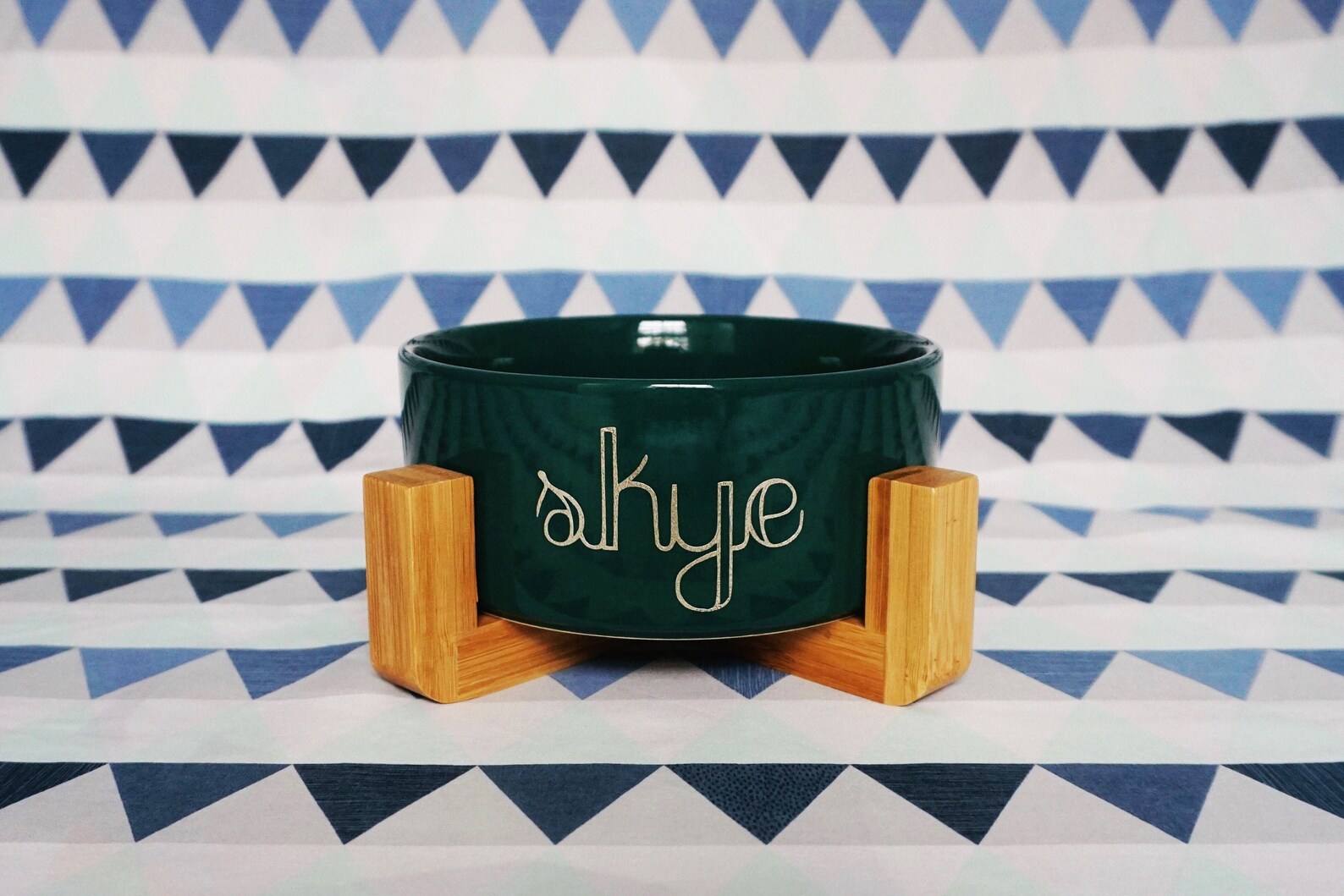 These ceramic dog bowls can be purchased with or without personalisation
Western Australia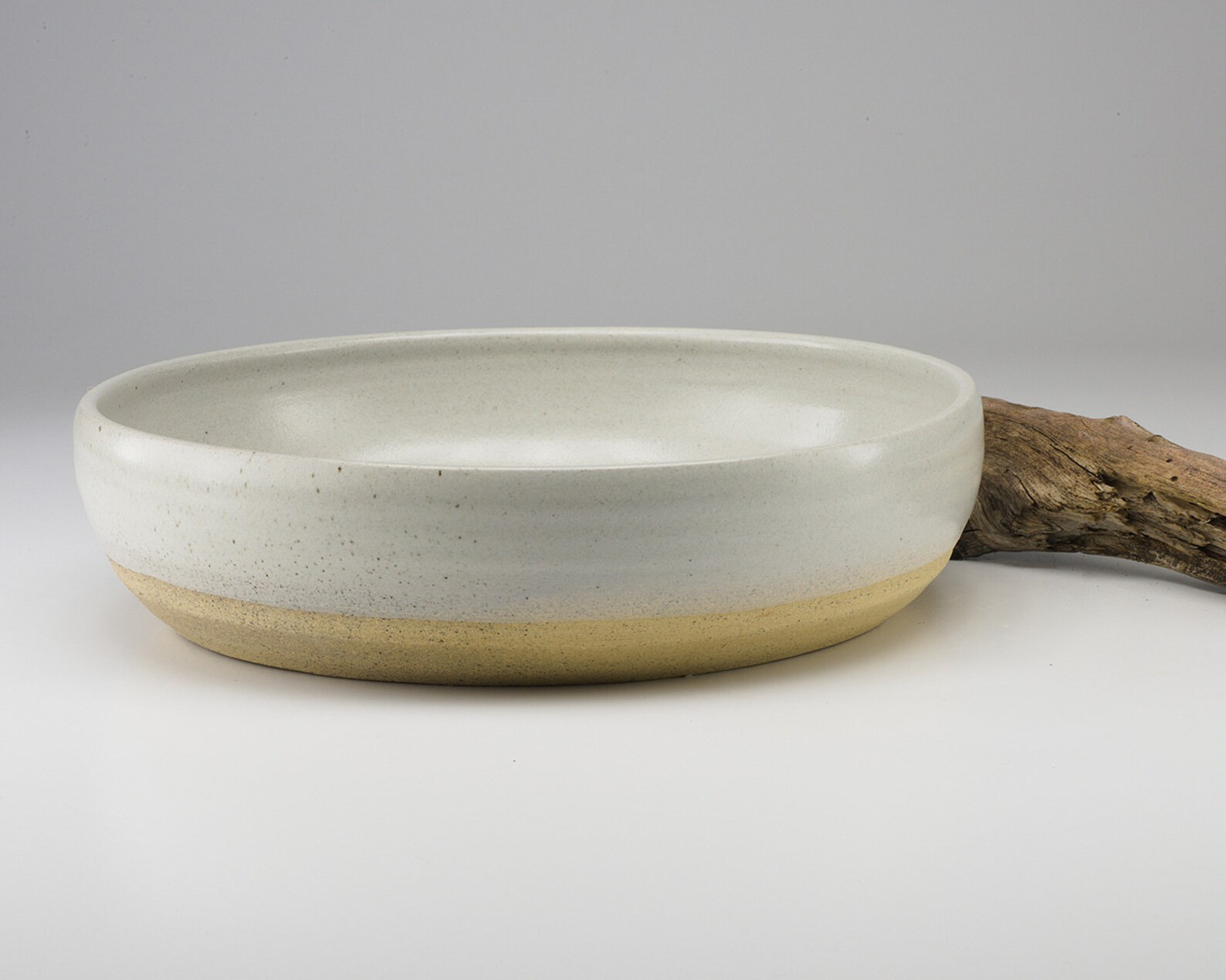 This ceramic dog bowl is wheel thrown from a natural buff stoneware clay.
Stainless Steel Dog Bowls
Known as often the most cost-effective, light-weight and easy to clean option are stainless steel dog bowls.
Western Australia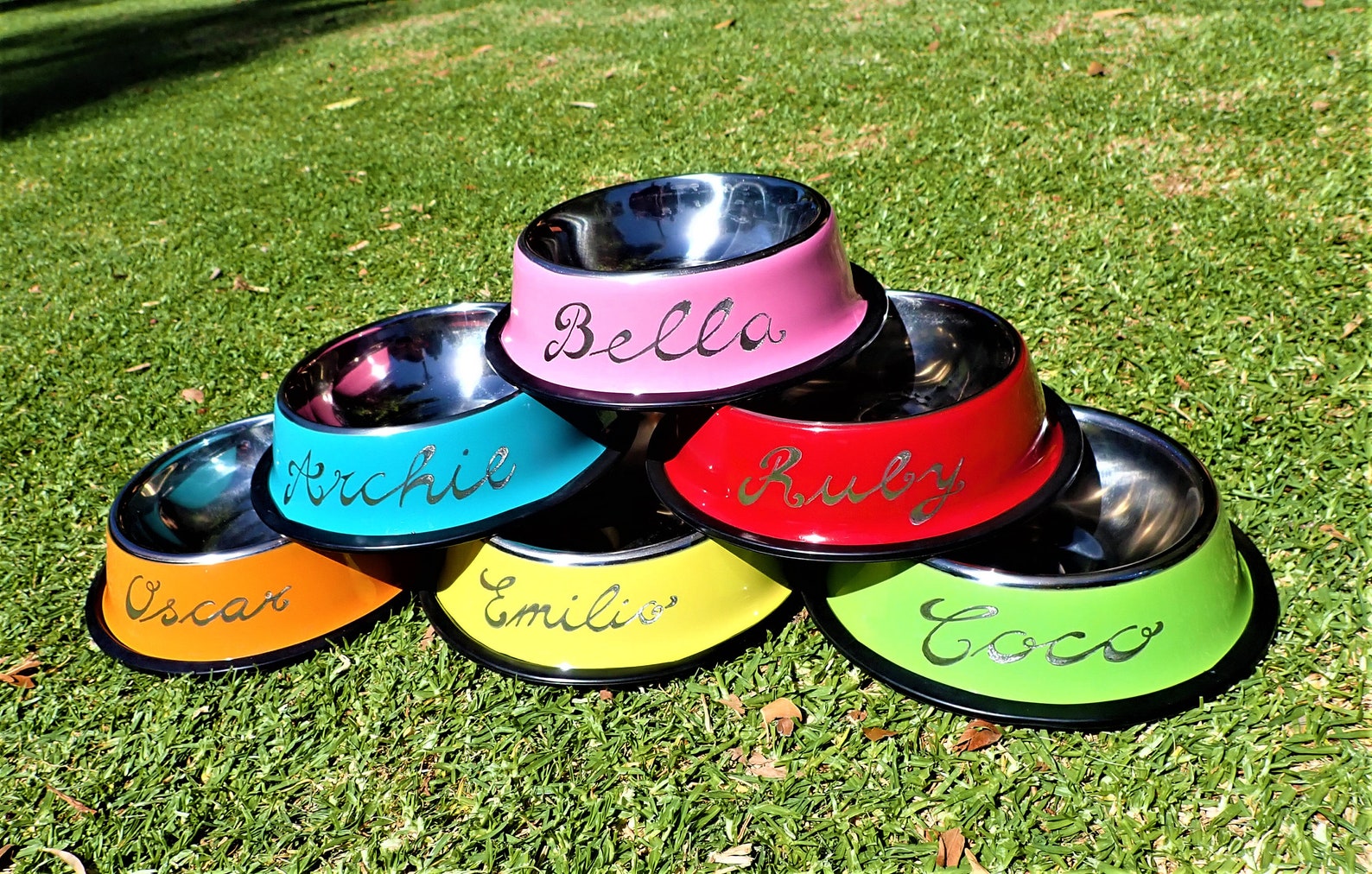 These colourful dog bowls are engraved by hand in Perth.
Victoria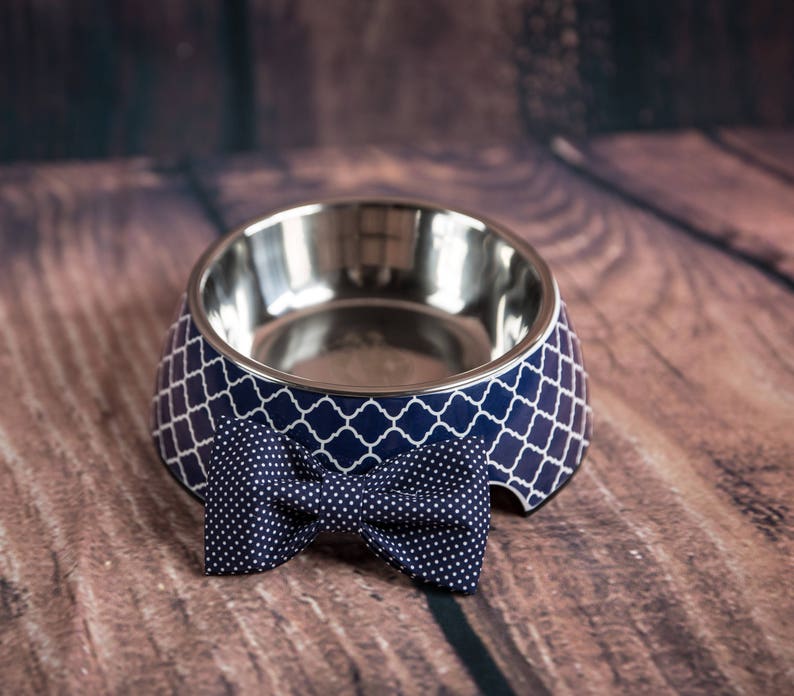 These dog bowls are 100% Melamine with a non-slip ring on the bottom.
Victoria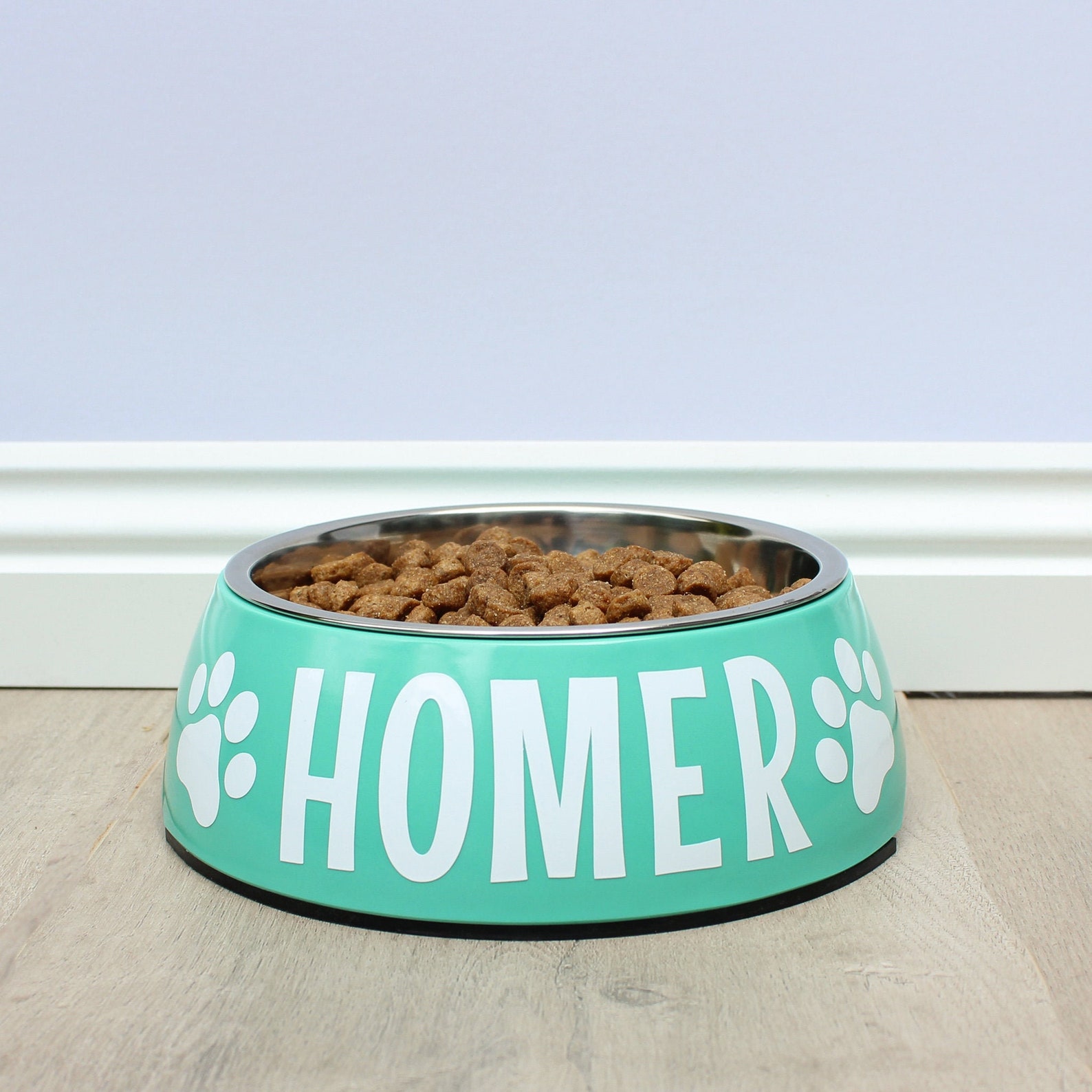 These colourful dog bowls have a removable stainless steel inner bowl for easy cleaning. 
Slow Feeder Dog Bowls
If you want to learn more about slow feeder dog bowls (how to use them, why to use them, and where to get them), check out this article: A Guide To Slow Feeder Dog Bowls.