12+ Amazing Dog Bowls for Australians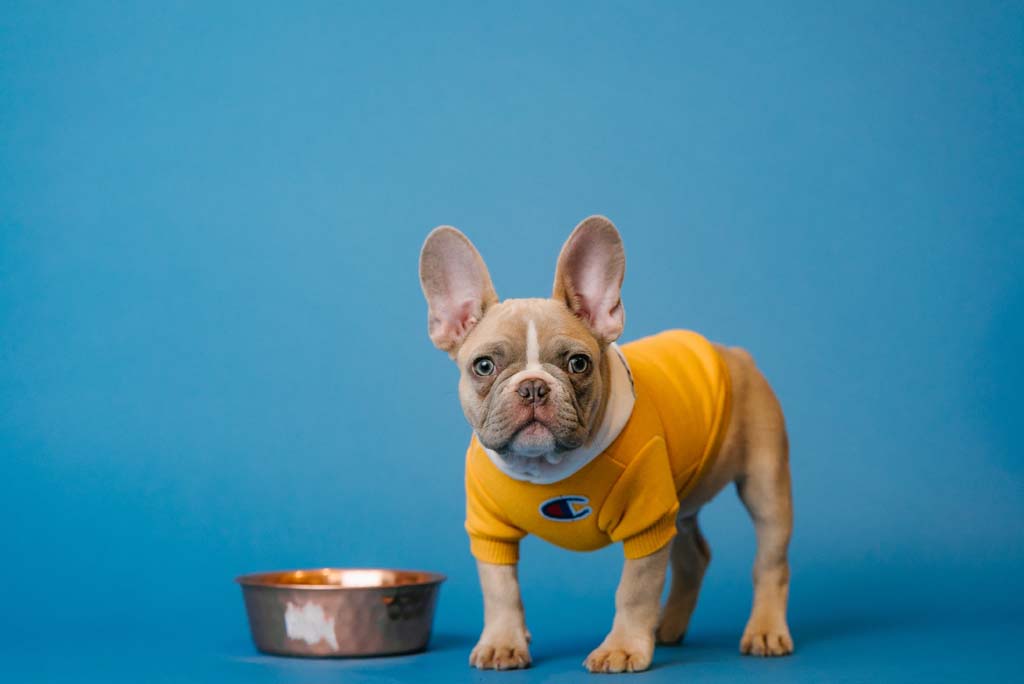 These days you can get lots of different types of dog bowls as they're available in many different styles and materials. The most popular ones are stainless steel bowls, ceramic bowls, and slow feeder dog bowls. But there are also personalised dog bowls and luxury dog bowls for the modern home.
It's important that dogs have access to water at all times, so many dog owners end up having at least 3 pet bowls in their home: one for water inside, one for water outside, and one for food.
Another important consideration is enrichment feeding. Because both physical activity and mental stimulation are important for the well-being of dogs, many dog parents decide to turn the daily feeding times into an enrichment activity.
In other words, this means that they won't use a pet bowl to feed their dog, and instead they might scatter feed, use a slow feeder or puzzle toy, or hand-feed their dog during training. So, in this case, pet bowls are used as water bowls, but not for food.
All that said, let's take a closer look and some amazing pet bowls for Australians now.
Table of Contents
Stainless Steel Dog Bowls
At first we have stainless steel dog bowls. They are probably the most common and popular type of pet bowl. And for good reason: Stainless steel pet bowls are cost-effective, light-weight, and easy to clean. Optional variations include non-slip bottoms, different sizes and colours, and personalisation.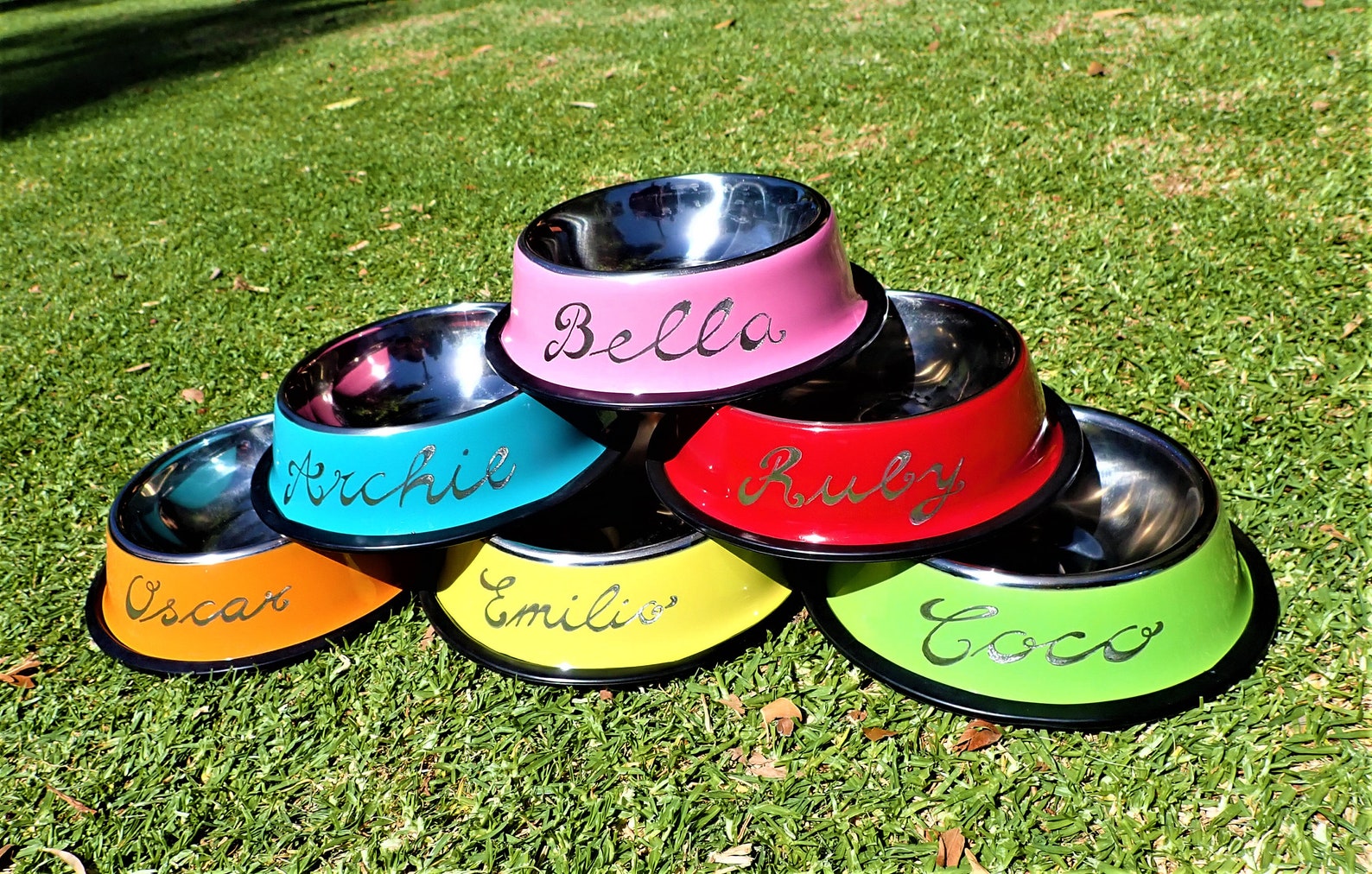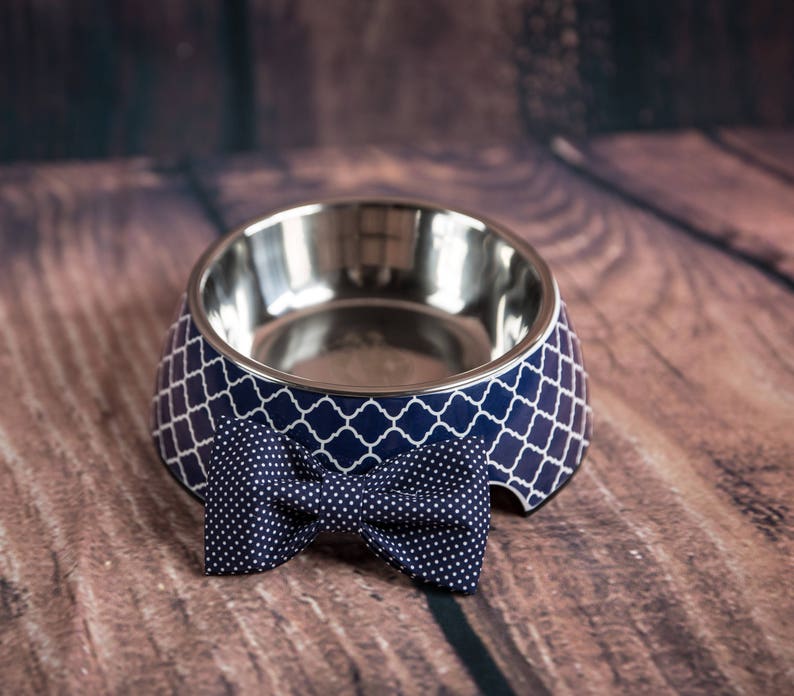 Personalised Dog Bowls
Treat your dog to their very own bowl with one that's personalised just for them. You can find personalised dog bowls in many different materials, including ceramic, stainless steel, and plastic.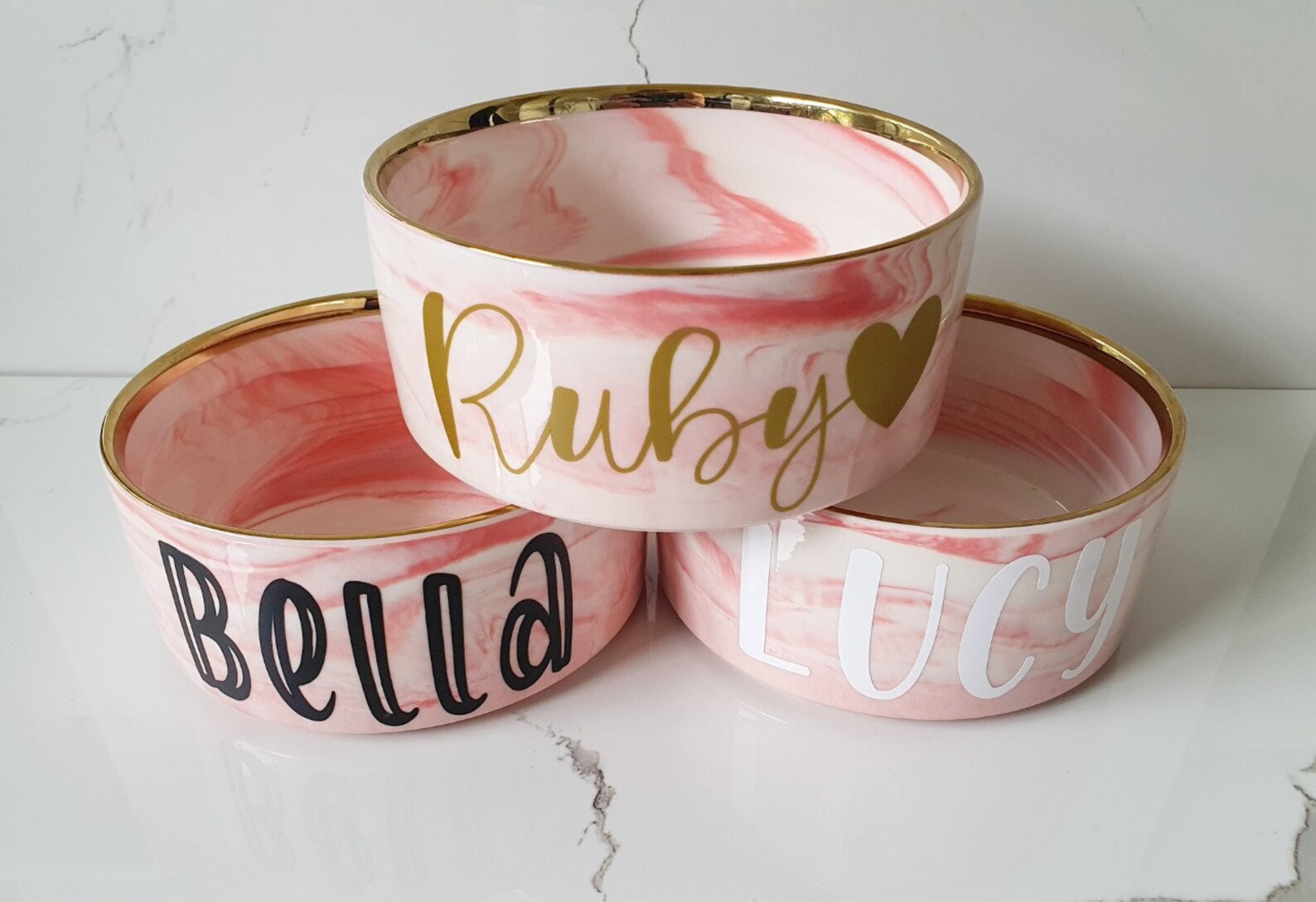 Ceramic Dog Bowls
Thrown on a pottery wheel, ceramic dog bowls are hand-made to perfection and considered a luxury dog bowl!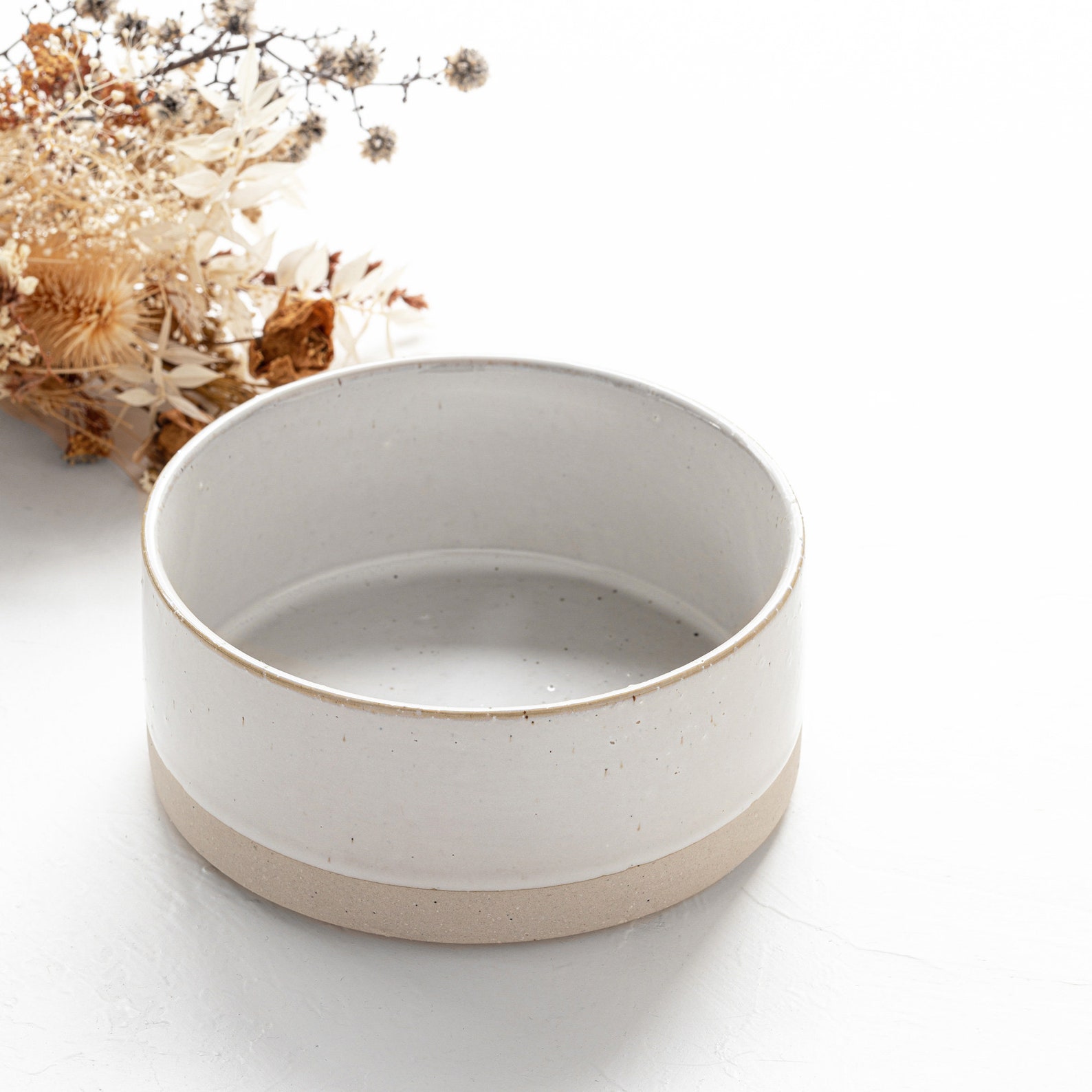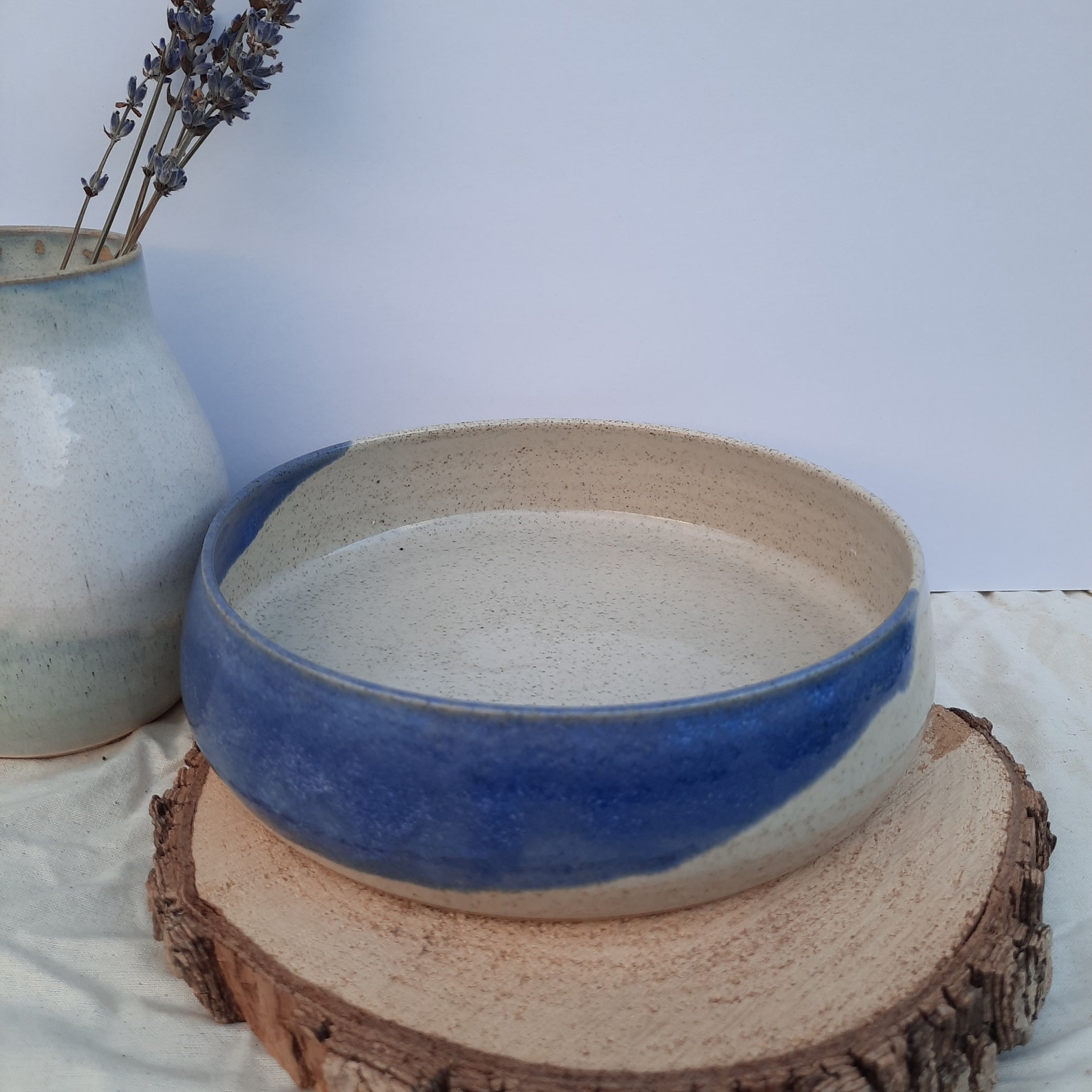 Slow Feeder Dog Bowls
Does your dog eat too fast? Try a slow feeder dog bowl! They're specially designed to slow your dog down while eating and you can find them in many different styles.
In essence, a slow feeder dog bowl works by adding some physical barriers to the accessibility of food for our dogs. So, in other words, it's just a little harder for our dogs to get to the food, which makes them eat more slowly.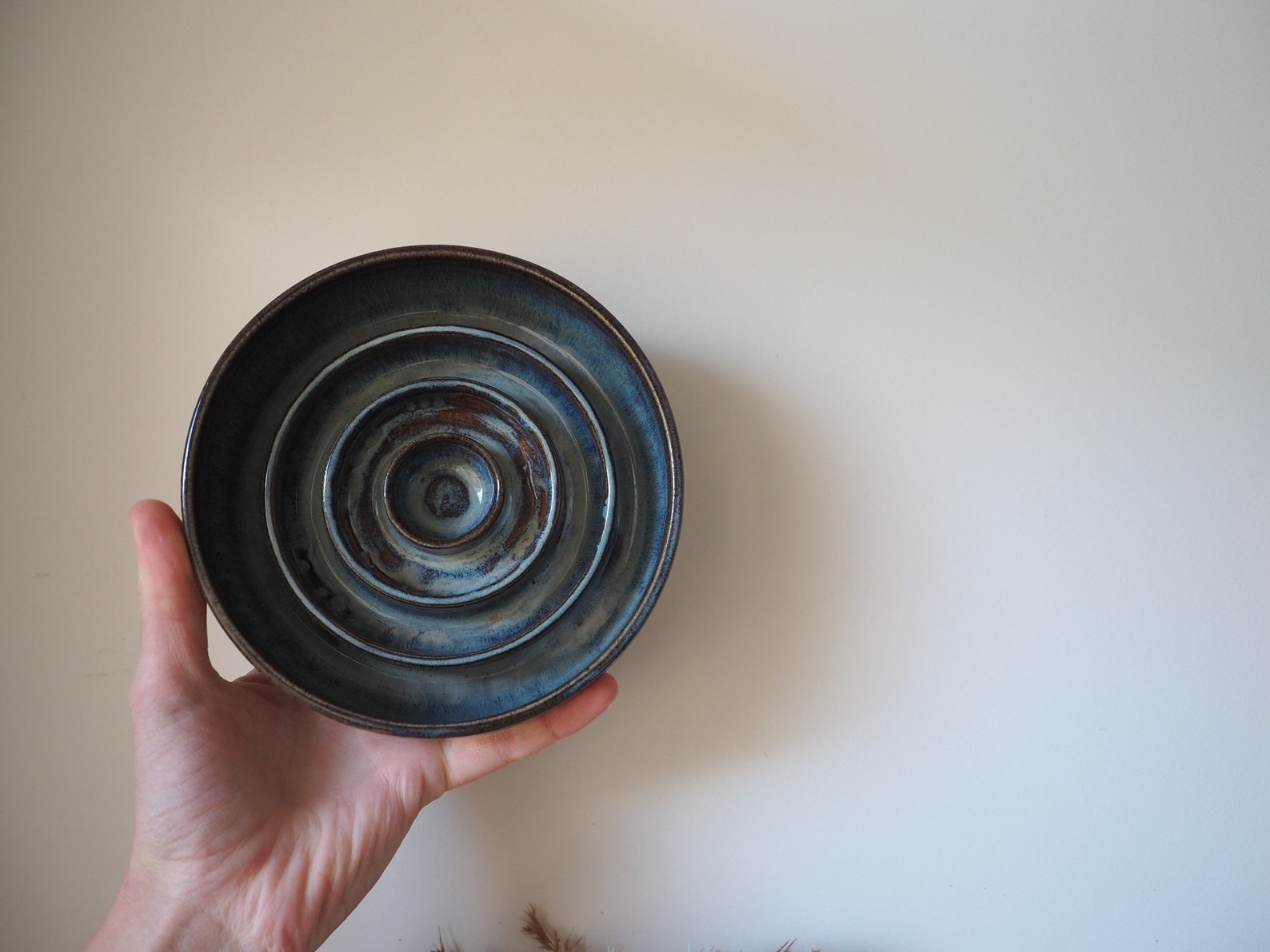 Elevated Dog Bowls
Elevated dog bowls are a bit of a controversial topic. They are often recommended for large breeds dogs, but there's also some research that suggests that raised dog bowls can increase the risk of bloat in large dogs.
So, before you venture out to get a really high bowl stand for your dog, it's best to discuss the topic with your regular vet, so that you can receive the most relevant information for your personal circumstances.
That said, if you're just after a slightly elevated dog bowl that will look great in your home, you can find them on Etsy, local farmers markets, Gumtree and Facebook Marketplace as they're often a locally made timber product.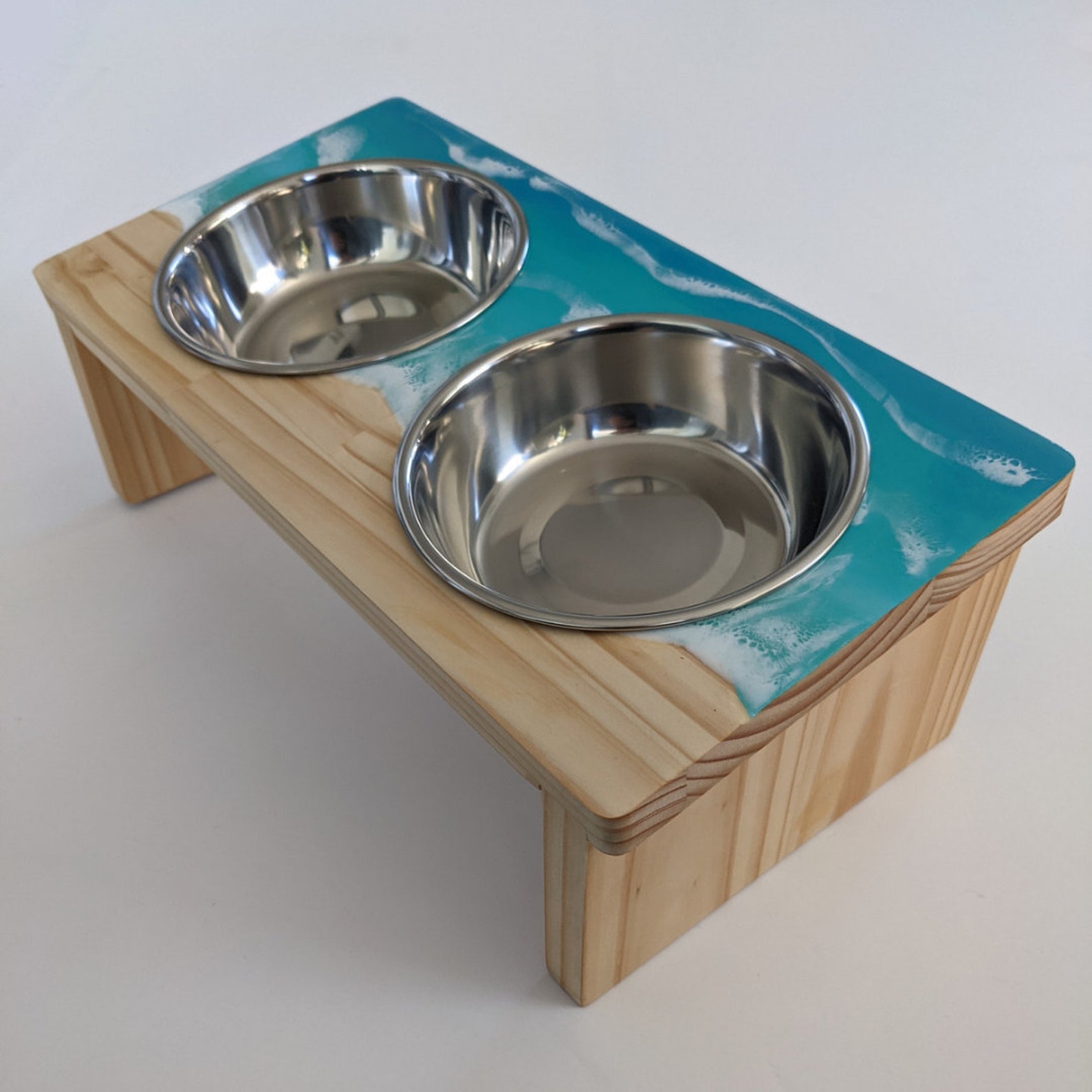 How often should I wash my dog bowl?
You should wash your dog bowls every day! The food bowl should be cleaned after every meal, and your dog's water bowl needs to be washed once a day 🙂