21+ Unique Dog Tags From Australian Creatives
Gone are the days of boring dog id tags that all look the same.
These days, many creative entrepreneurs set out to design beautiful dog tags that match the unique personality of your pet.
In this article, we're excited to show you many different styles across different states of Australia.
There's something for everyone – from hand-stamped name tags, to polymer tags to vintage tags – the choice is all yours.
Let's get right into it.
Handstamped Copper | Melbourne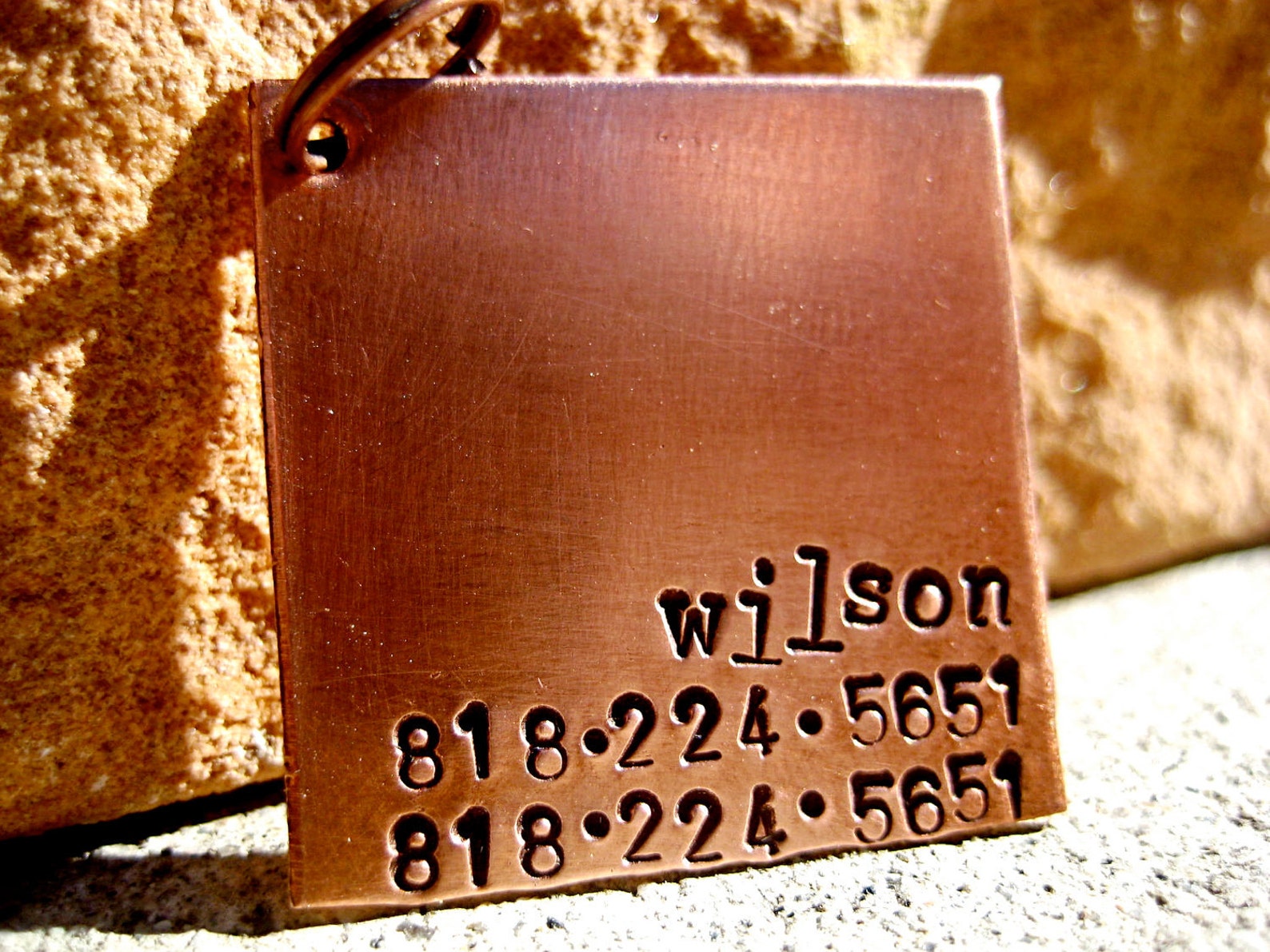 This unique pet ID tag can accommodate a name and 2 phone numbers.
Handcrafted Tags | Bendigo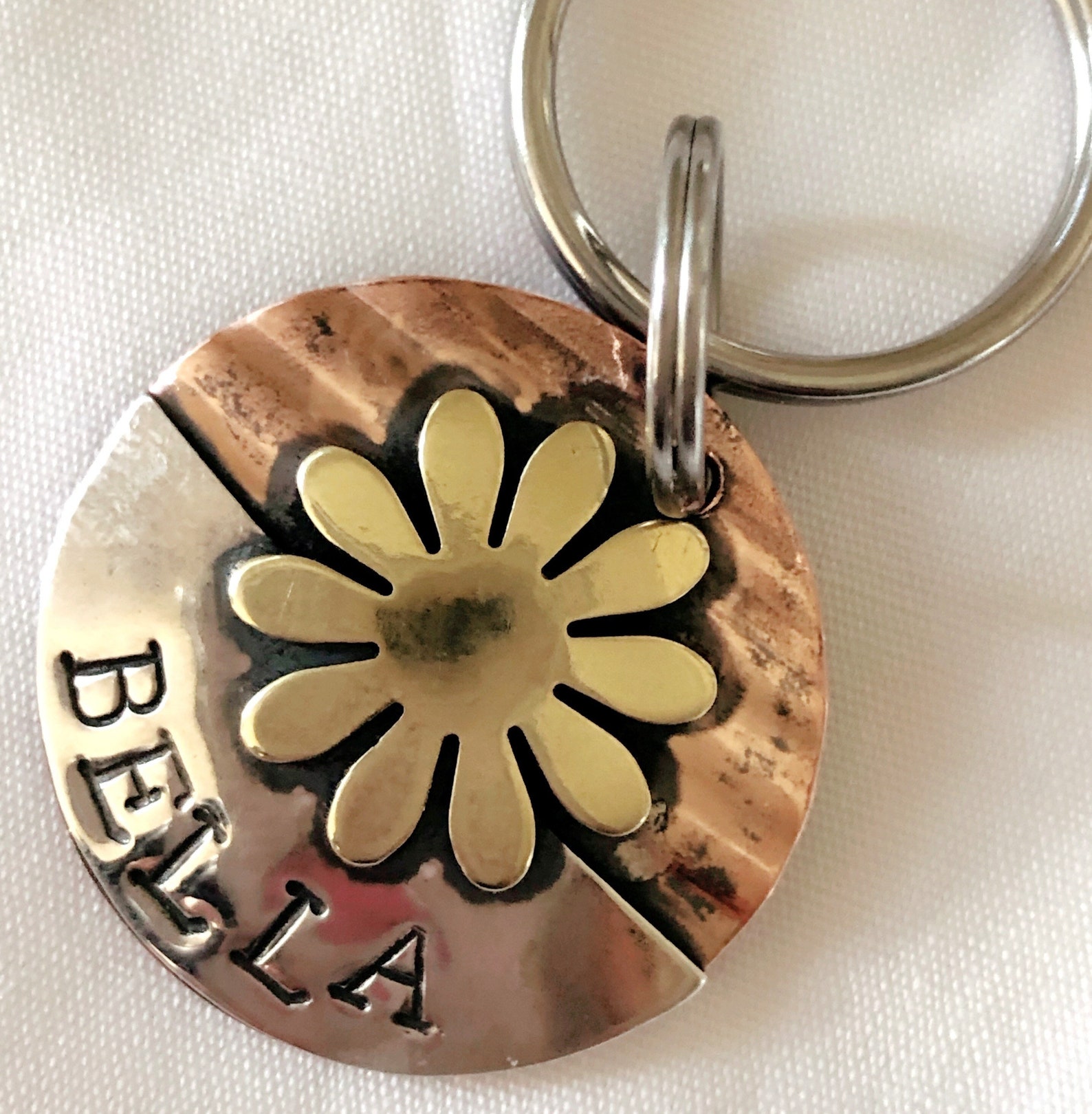 These beautiful handcrafted tags can be made in all sizes.
Dog Tags | Warrnambool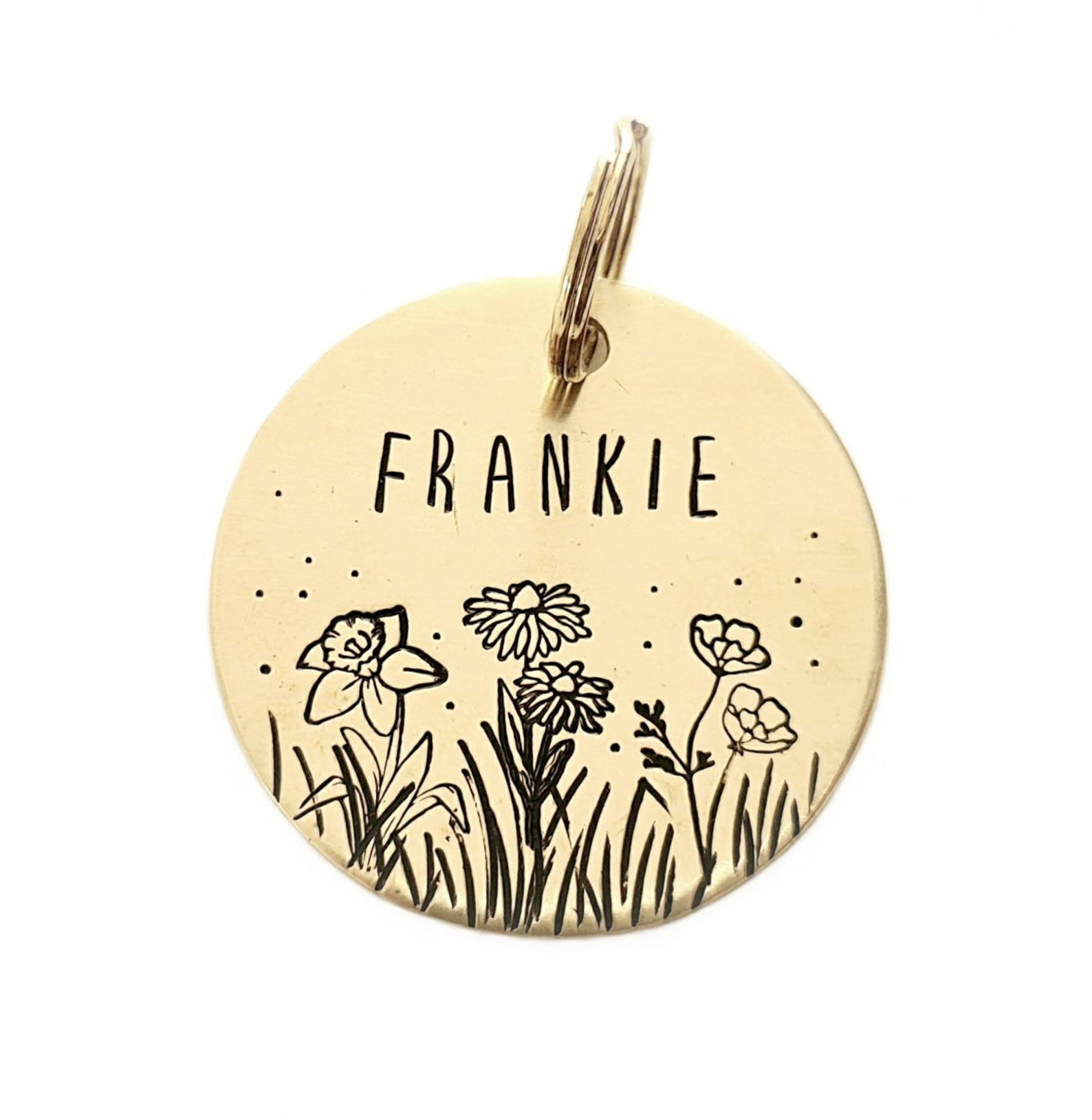 Solid brass hand-stamped tags that are available in two sizes.
Wooden Tags | Melbourne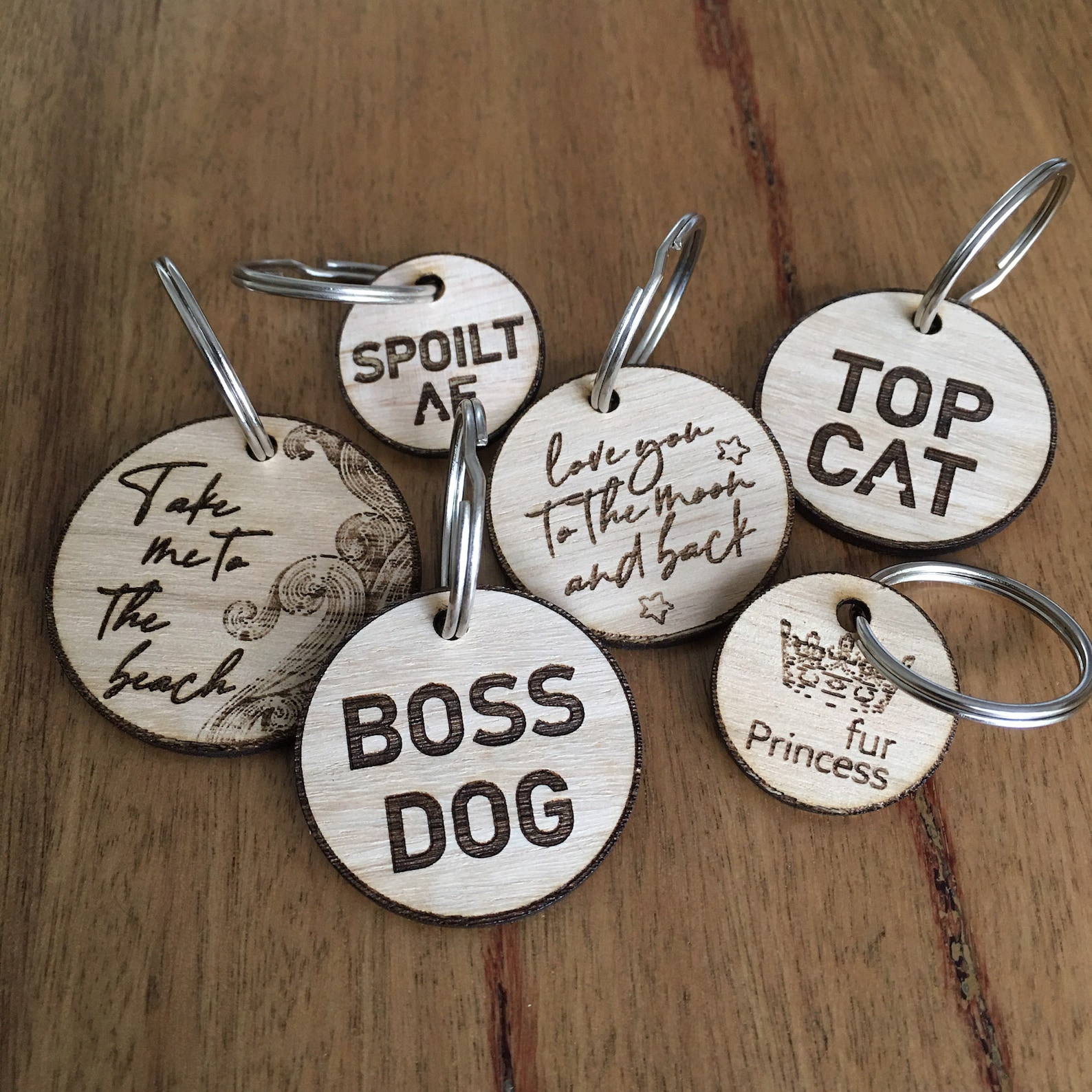 These cool wooden tags are made from high quality 3mm thick wood.
Bamboo Tags | Melbourne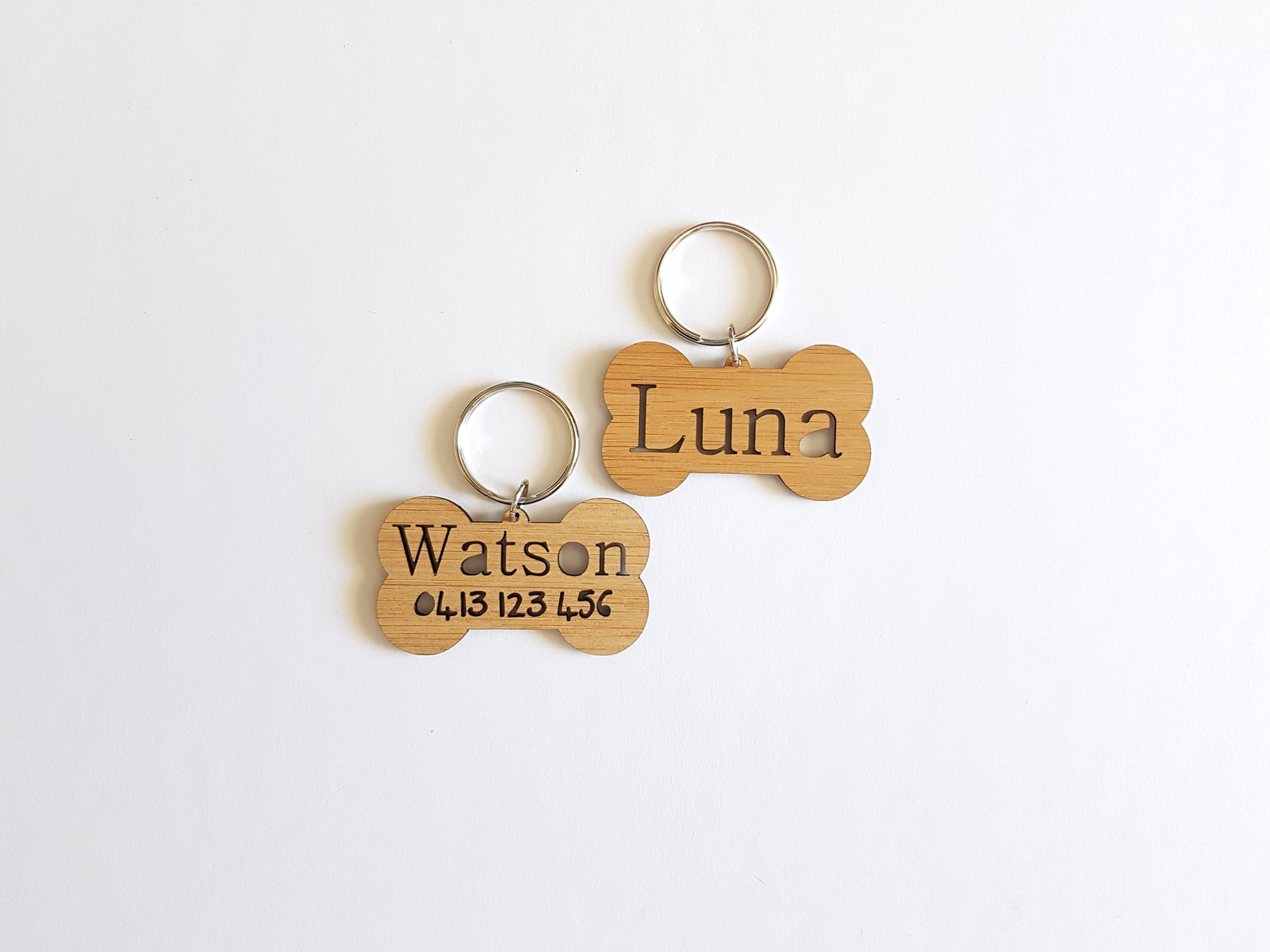 This unique bone design is laser cut from bamboo.
Polymer Tags | Melbourne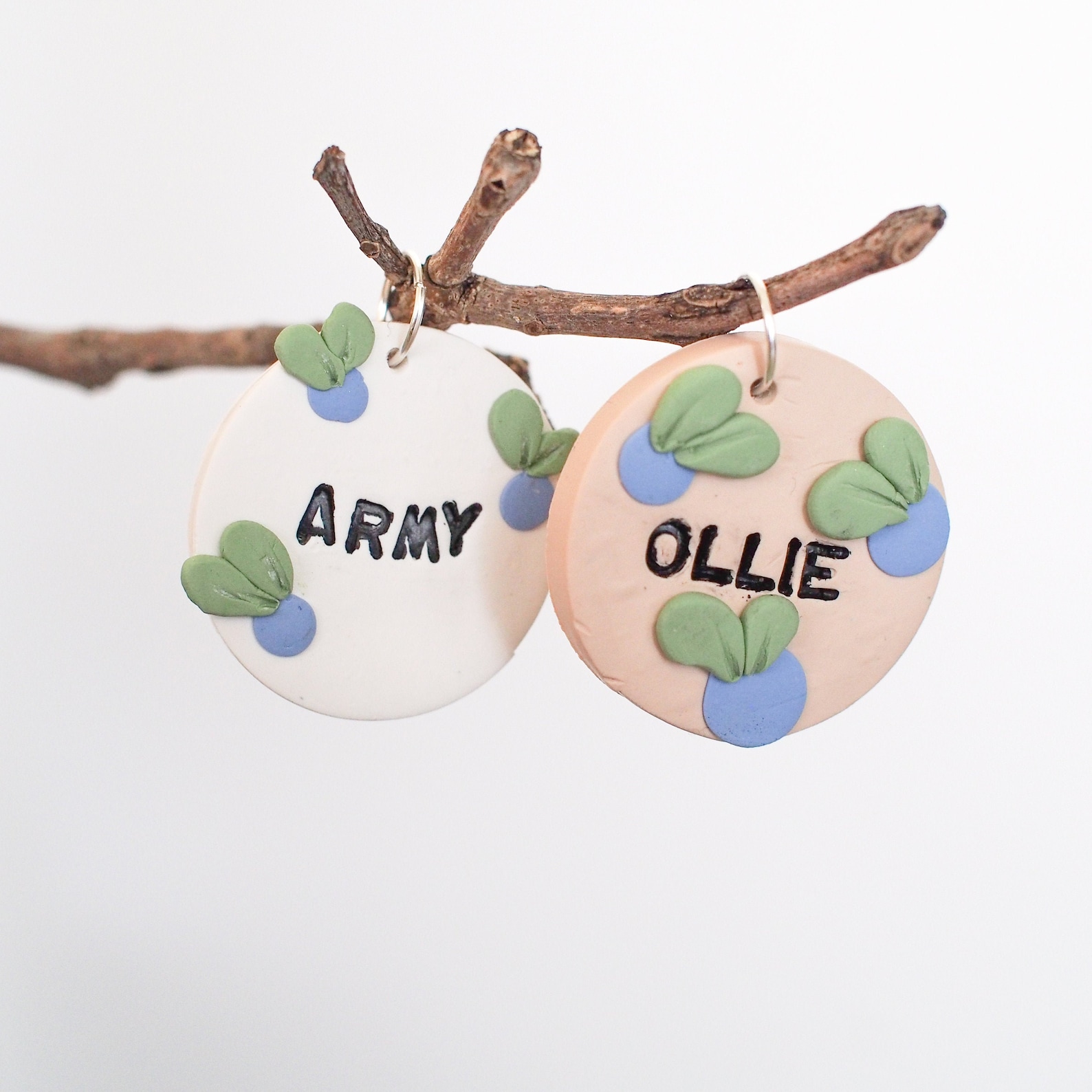 Beautiful hand-made polymer clay dog tags.
Hand-stamped Tag | Brisbane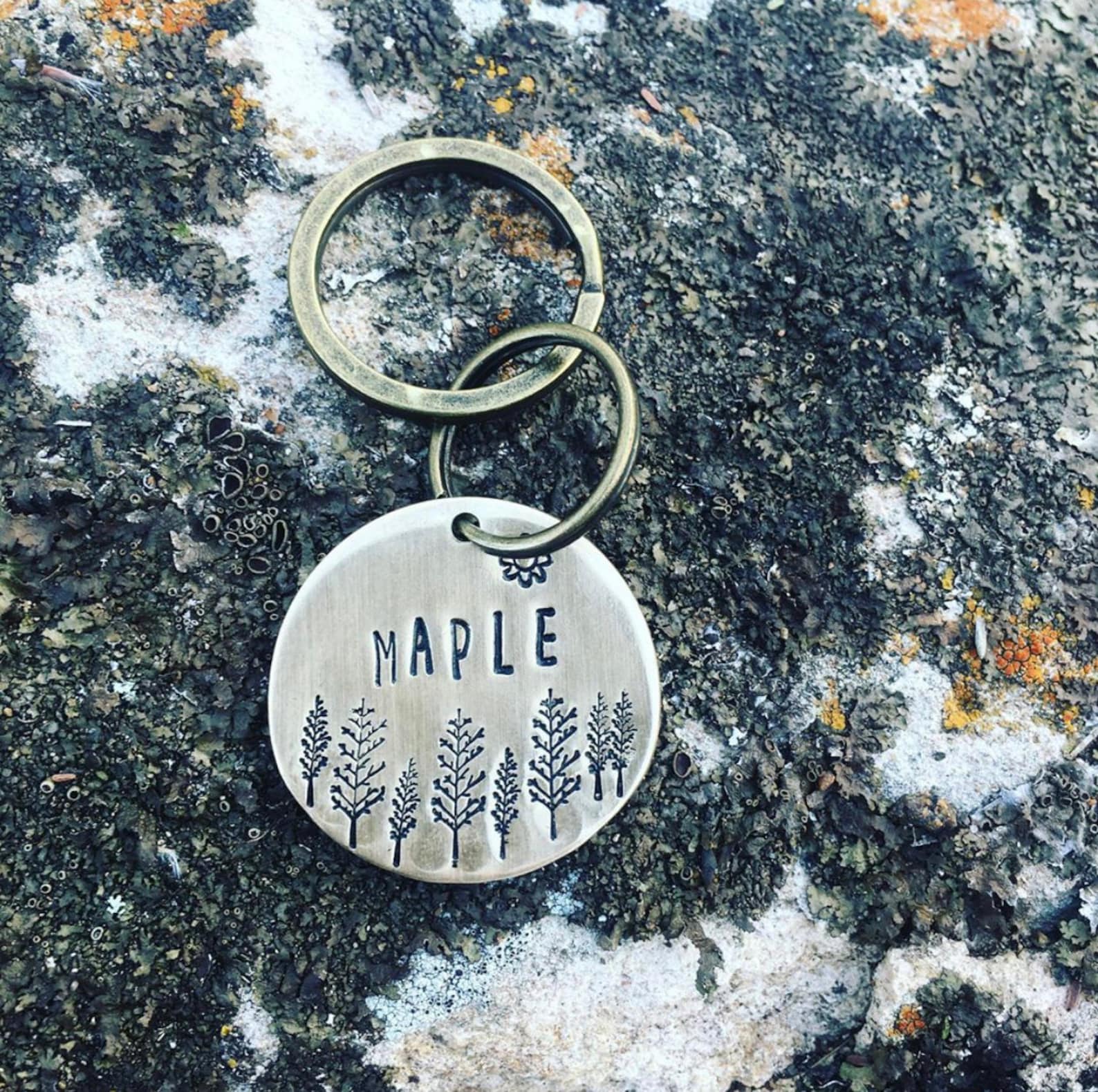 This pet tag design is a set style, with customisable name on front and 1 or 2 phone numbers on the back.
Colourful Pet Tag | Brisbane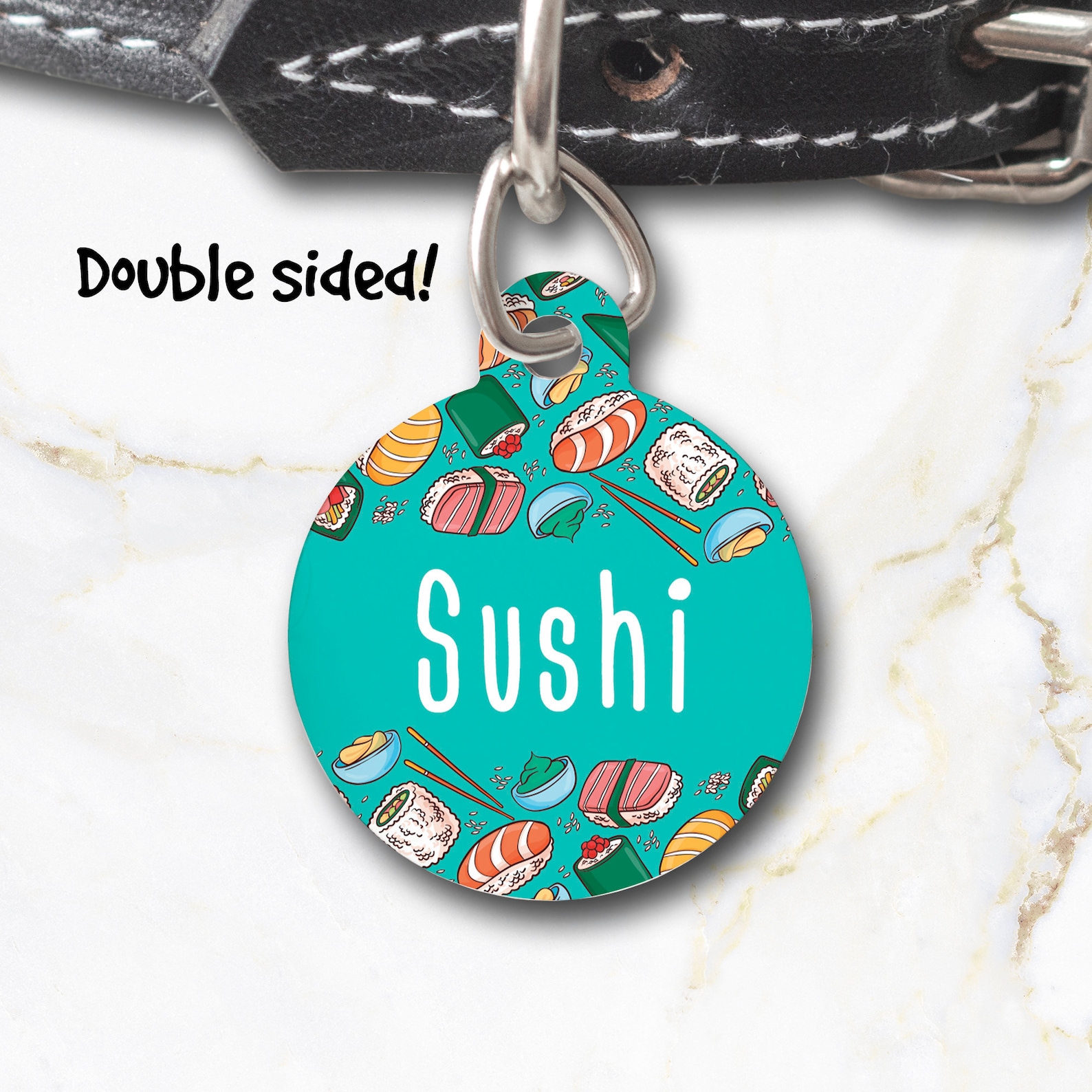 These tags are made of aluminium and feature double sided printing.
Black Tag | Brisbane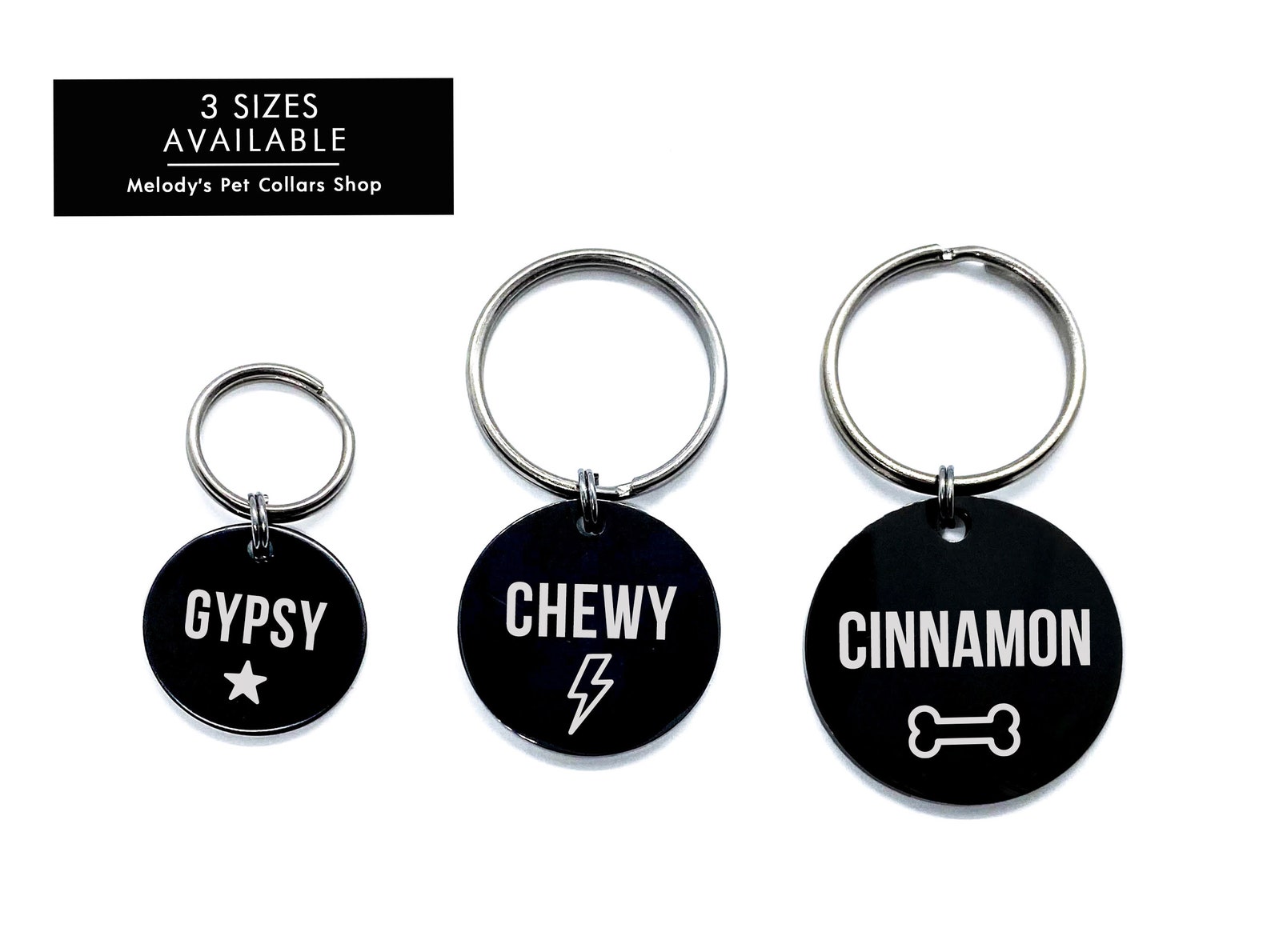 These black pet tags are made from stainless steel which can be more corrosion and scratch resistant.
Vintage Tag | Gold Coast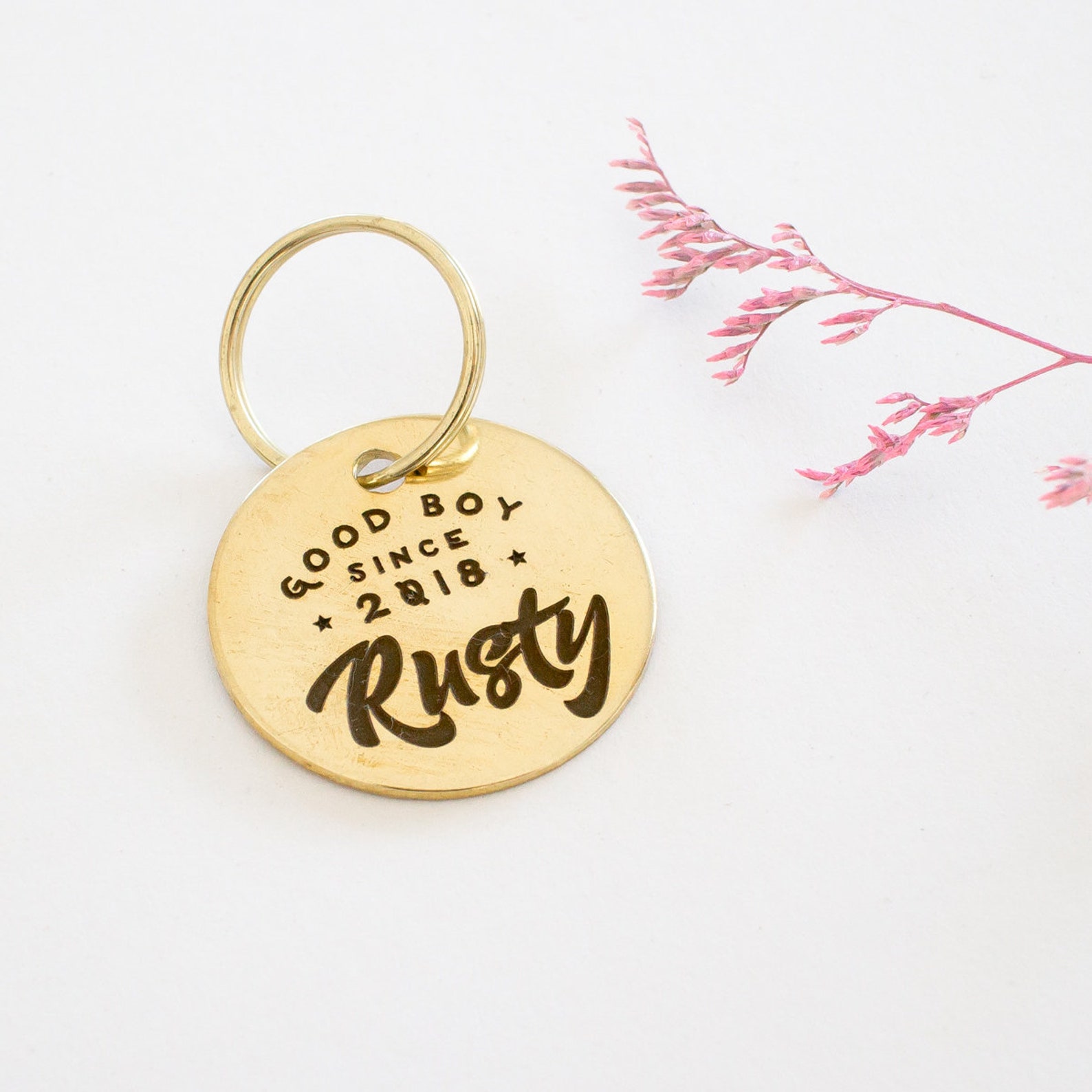 Vintage stamped natural dog tags from the Gold Coast.
Stainless Steel Tags | Adelaide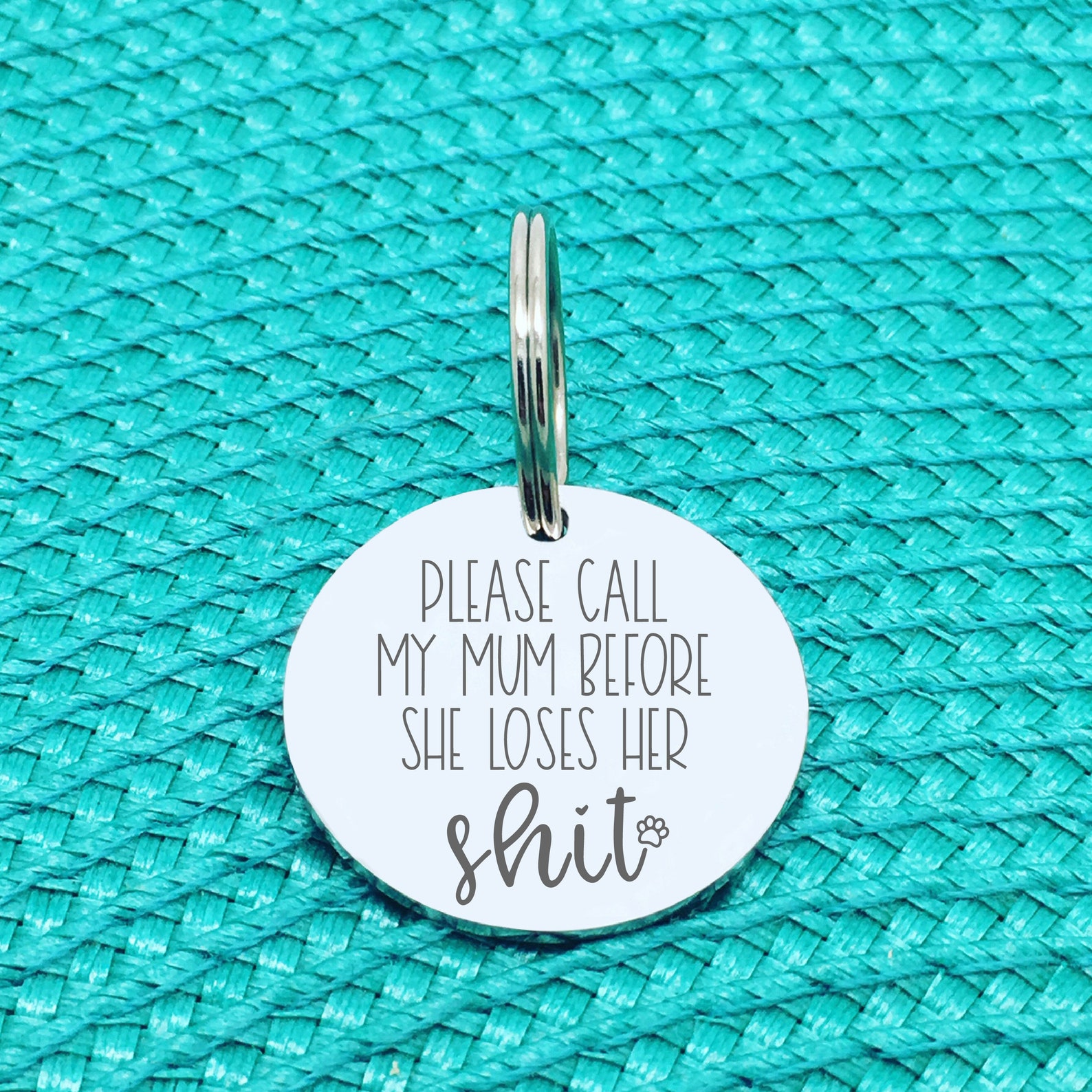 You can change 'Mum' to another name of your choosing for this funny tag!
Hand-stamped tags | Tasmania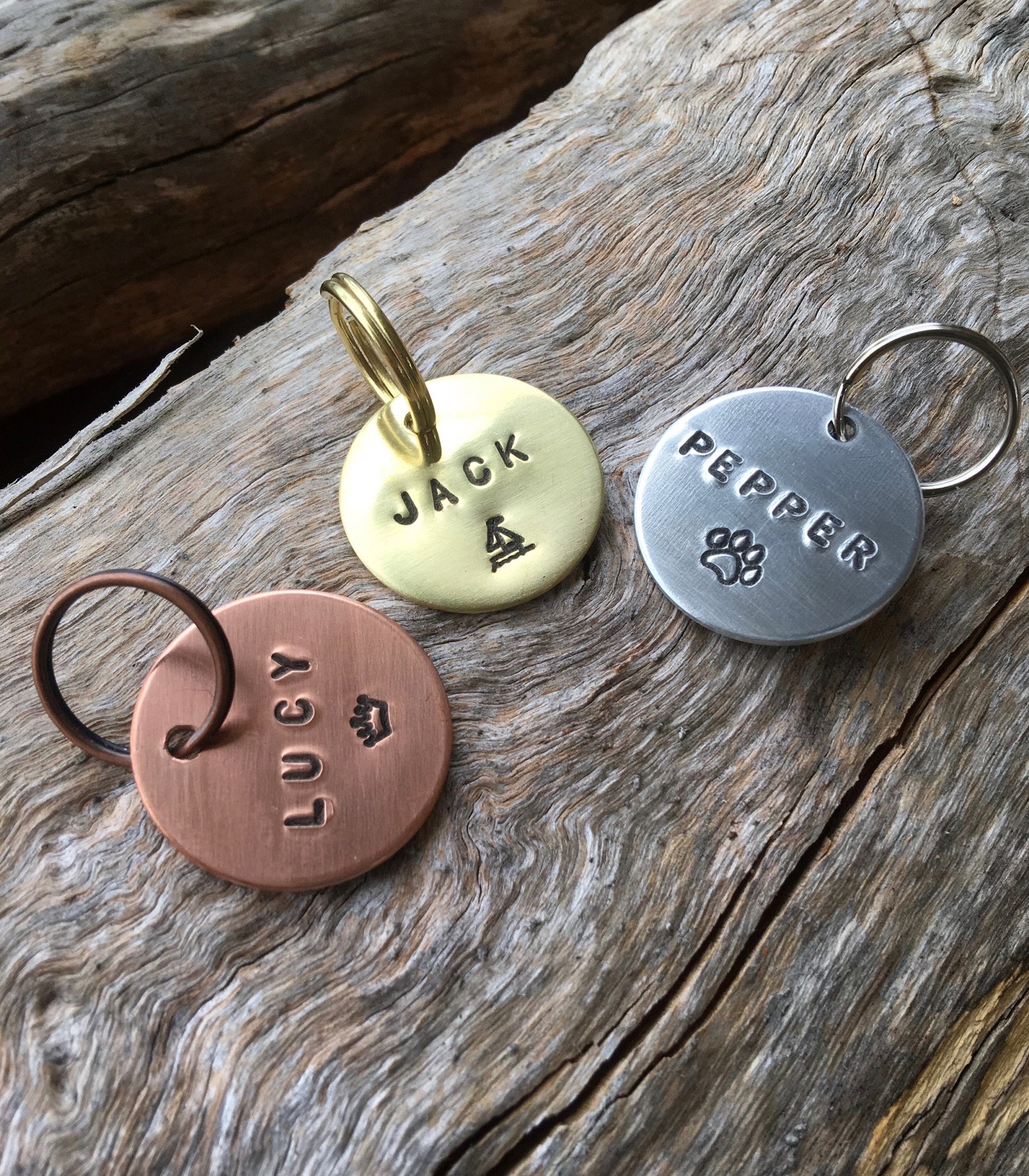 Choose from 76 design stamps for the front and have your details on the back!
Dog Breed Tags | Sydney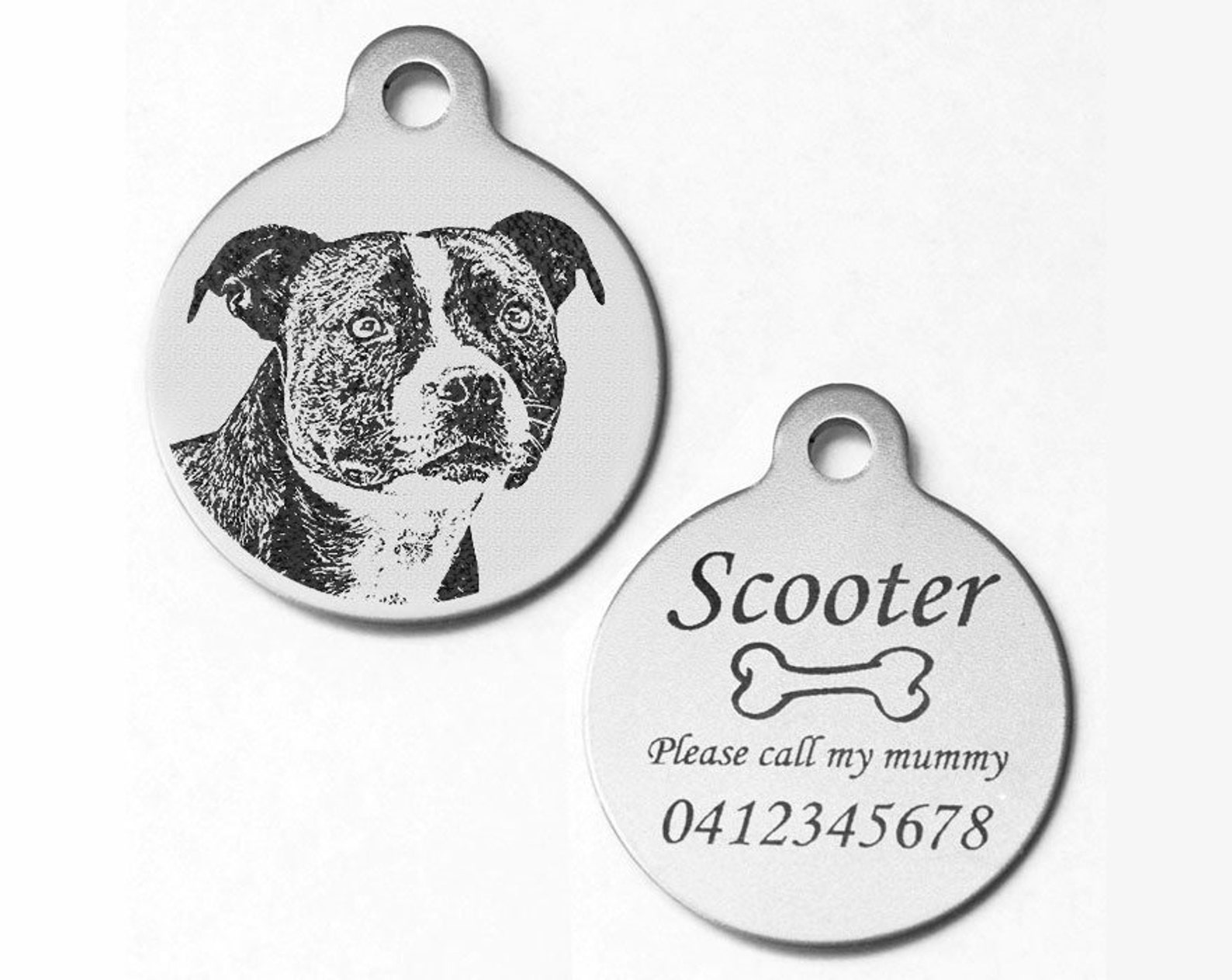 Choose from many different dog breeds and have your details engraved on the back.
Hand-stamped Tags | Wollongong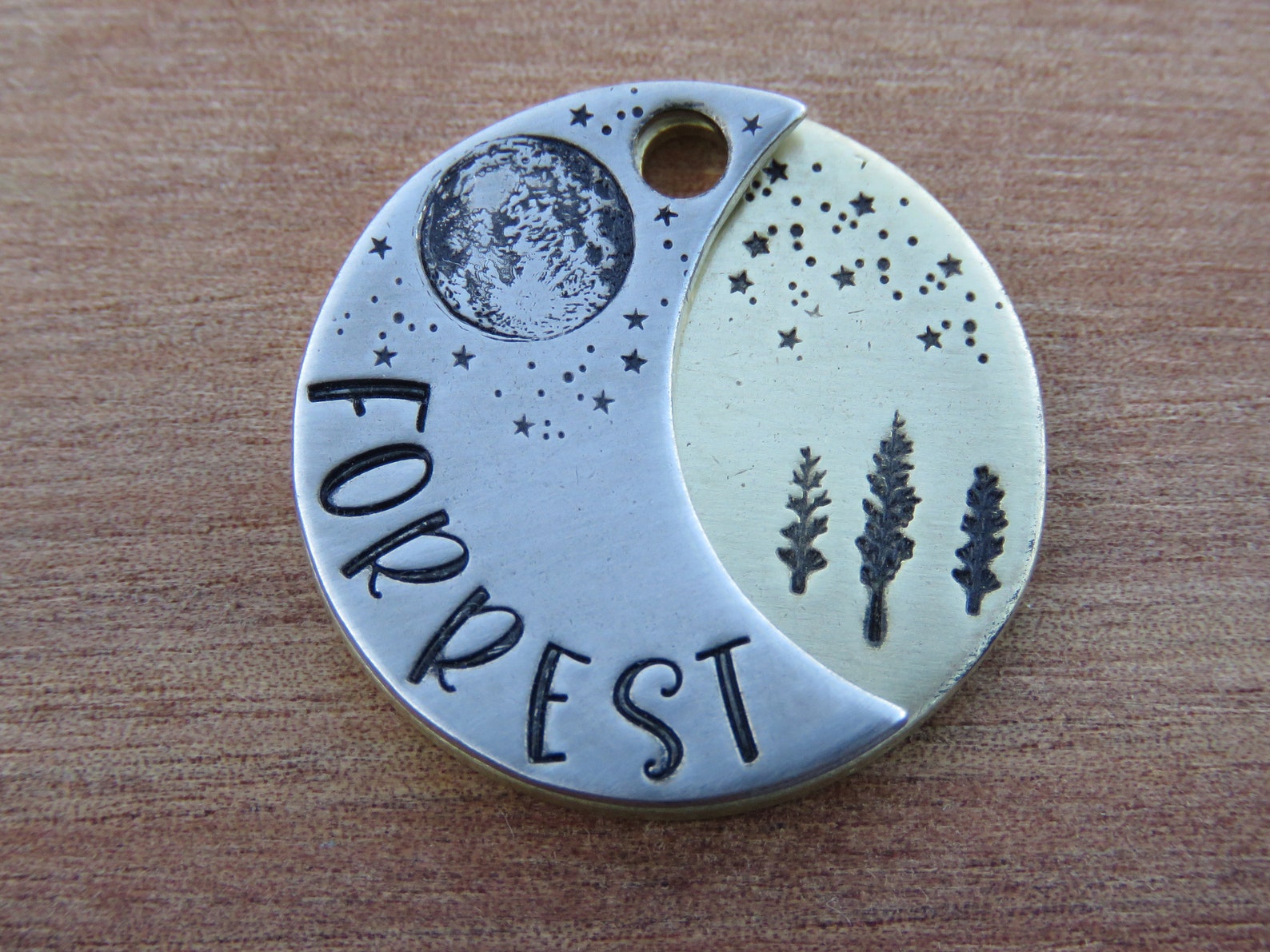 These beautiful tags are inspired by nature and you can include one name and up to two phone numbers.
Resin Tags | Sydney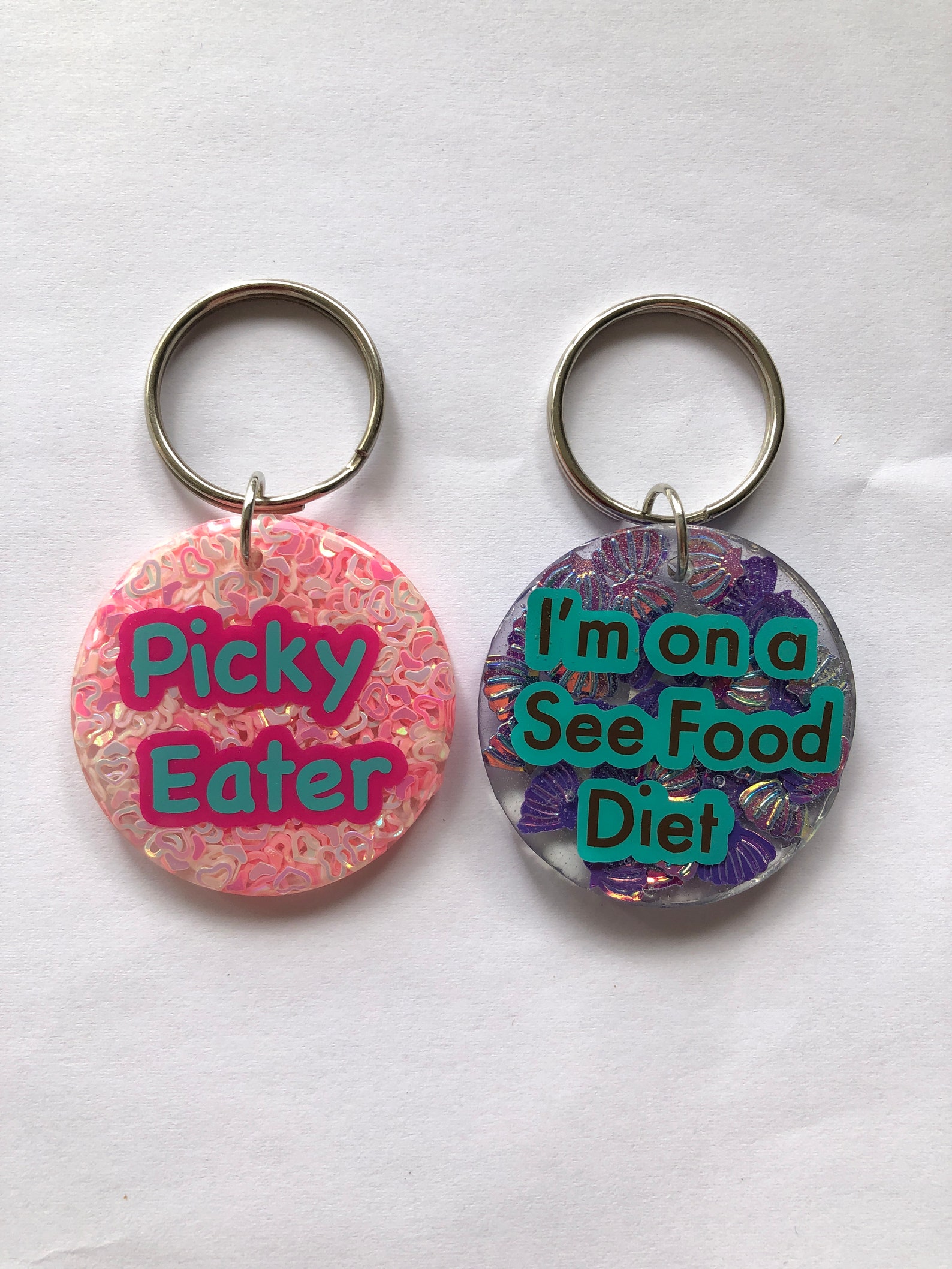 Fun handmade resin tags that can be personalised to suit your pet's personality.
General Information on Pet Tags
In the world of dog tags, we differentiate between dog ID tags and dog tag charms.
Dog ID tags will have your personal details engraved, so that your dog can be easily identified if they wander off. Whoever finds your dog can give you a call straight away, which can save your pup from a pick-up by the ranger or a trip to the vet to read their microchip information.
The engraving was (and still is) often done with number and letter stamps, but these days you'll also find tags for pets being engraved with laser marking a lot.
Then there are dog tag charms, which don't necessarily have any personal details engraved. Their purpose is to just add some personality and sassiness to your dog's collar – it's best to think of them as accessories 🤩
The standard dog tags aren't particularly hard to find. You'll often find them by the checkout counter in pet shops, or you can easily order them online from websites such as eBay.
In this article however, we focussed on beautifully unique dog tags that stand out from all the regular ones 🙂
If you're looking for a beautiful collar to match your new dog tag, check out our popular article on leather dog collars from Australian brands.