9+ Pretty Dog Crate Covers To Buy Online In Australia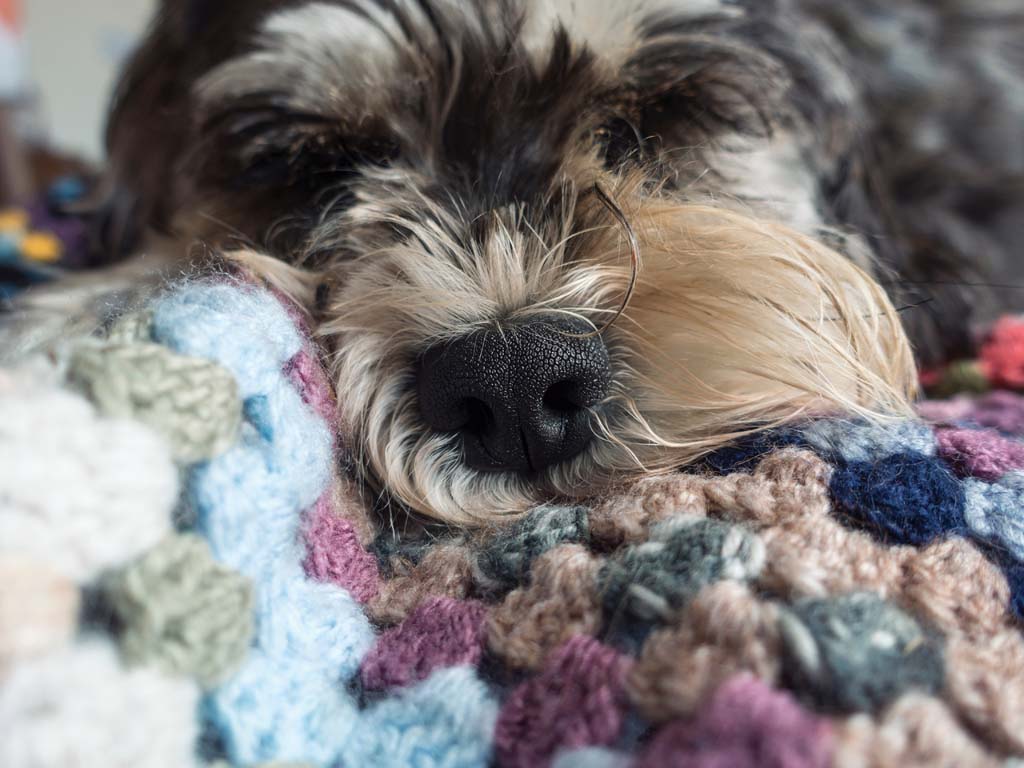 Dog crate covers can help to make an eye-sore look beautiful in a flash.
Because if you're anything like me, you'll have a dog who absolutely loves to have his cozy safe zone (the crate), but you personally may not like the look of a wired cage in your living room.
Now, there are some great businesses out there that will turn a crate into a beautiful piece of furniture, but many people don't have the space or budget for those custom pieces.
That's where dog crate covers come in. They're available in different styles and sizes to help match your living room.
On top of that, they also give our dogs some extra privacy and make their crate cavey-cozy. I just made that word up, but you know what I mean.
In this article, I'll show you some pretty dog crate covers that you can buy online.
Note that many (but not all) featured crate covers are from overseas but I confirmed that they ship to Australia. Prices are from the time of writing this article and may have changed since then.
At this time, I couldn't find many Australian small business to feature in this article. If you know of one that would be a good fit, please let us know so that we can update this article, thank you!
So without further ado, here is my list of 9+ pretty dog crate covers to buy online in Australia.
Table of Contents
Dog Crate Covers Under $100
If you're on a budget and just want to make your crate look prettier without spending too much, I've selected some great items below.
10+ different styles from $55
These crate covers are made by hand in Australia and come in a variety of designs. They are made out of lightweight breathable cotton and have an opening flap.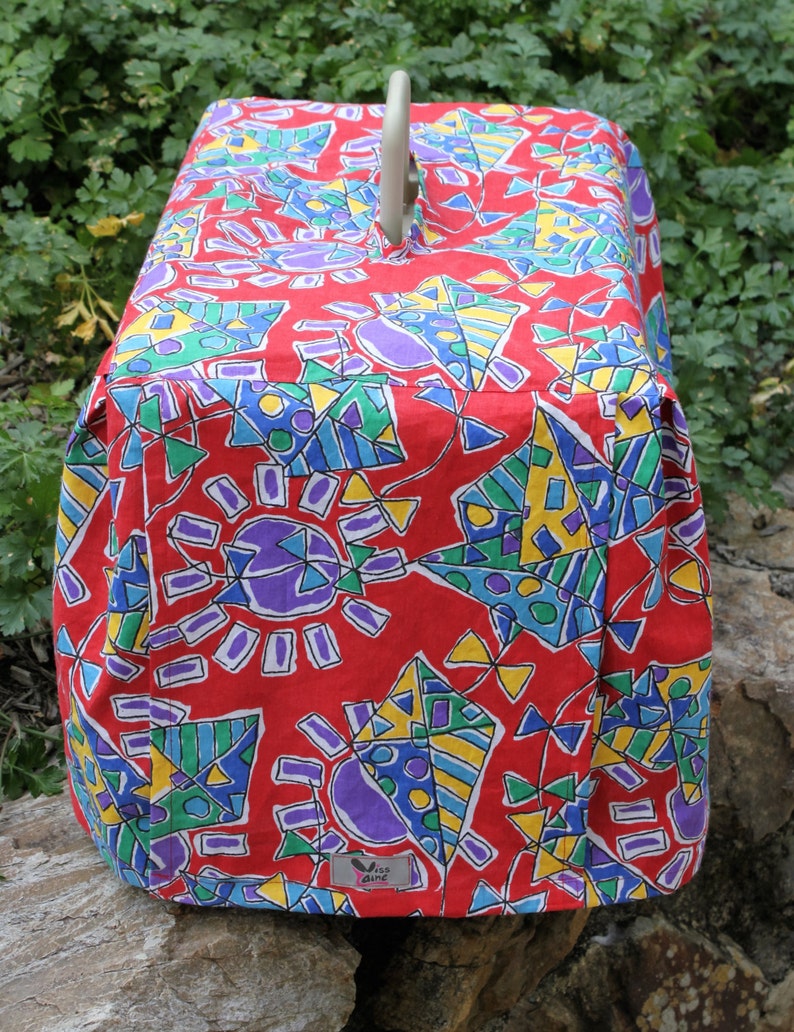 Dog Crate Covers Under $200
Check out the below pretty dog crate covers, including one that's hand-made from sustainable fabrics in Perth, Western Australia.
M, L, & XL Dog Crate Cover
Handmade dog crate cover
Choose from 100% pure linen fabric or a linen & cotton blend
Available in M, L, and XL
Two door access available upon request
Ships from Perth, Western Australia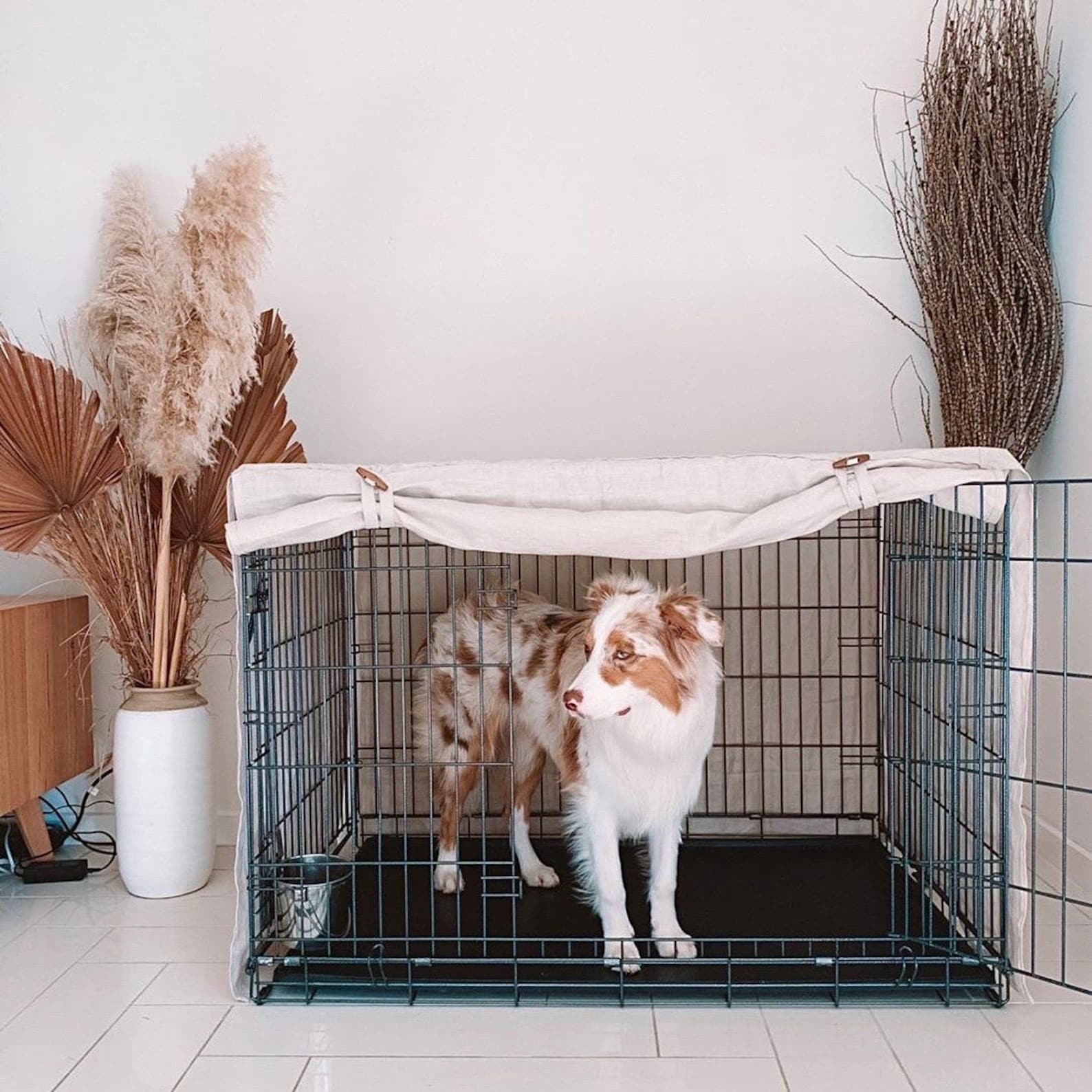 Personalised Crate Cover
The cost of this beautiful personalised dog crate cover is below $100, but it ships from the US, so you'll need to check how much the shipping fee is.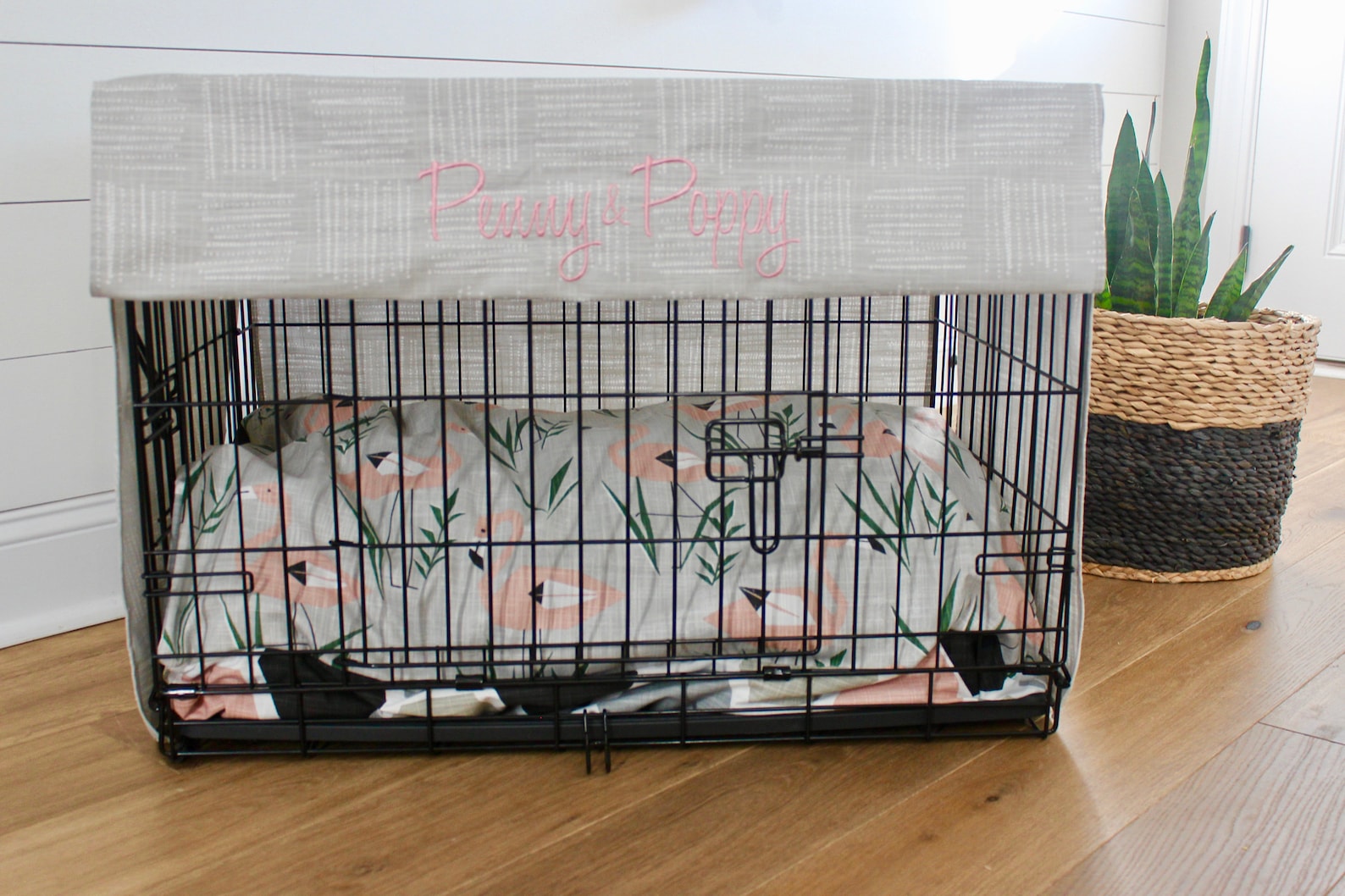 Made to order from Canada
This palm print crate cover is available from $175, ships from Canada and is made to order.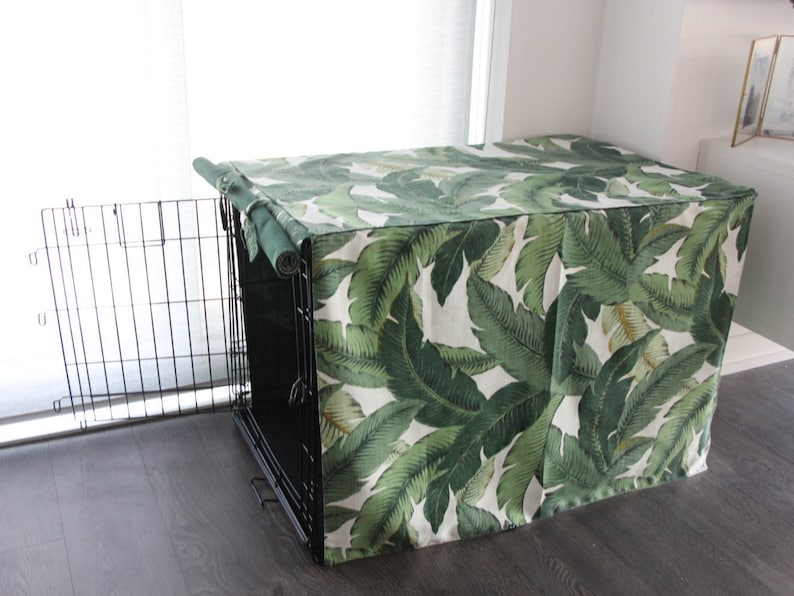 Dog crate cover, bed and bumper
This is a dog crate cover with matching bed and bumper. It's made to order in the UK and available from $193.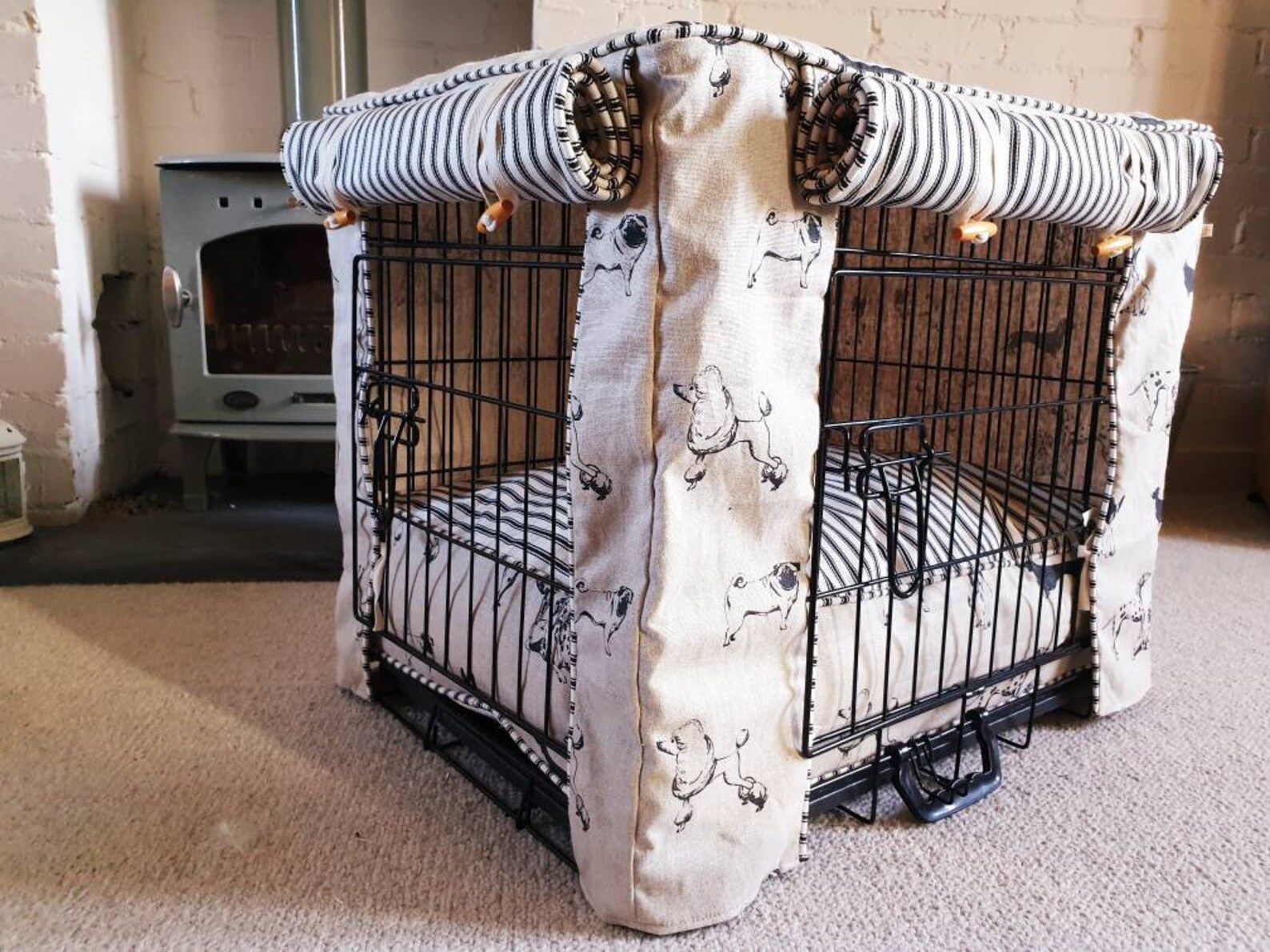 $200+ Dog Crate Covers
Here are some wonderful higher-end dog crate cover options.
Hand-made in the UK
These dog crate covers come in many beautiful designs and can be personalised. Available from $250 plus shipping from the UK.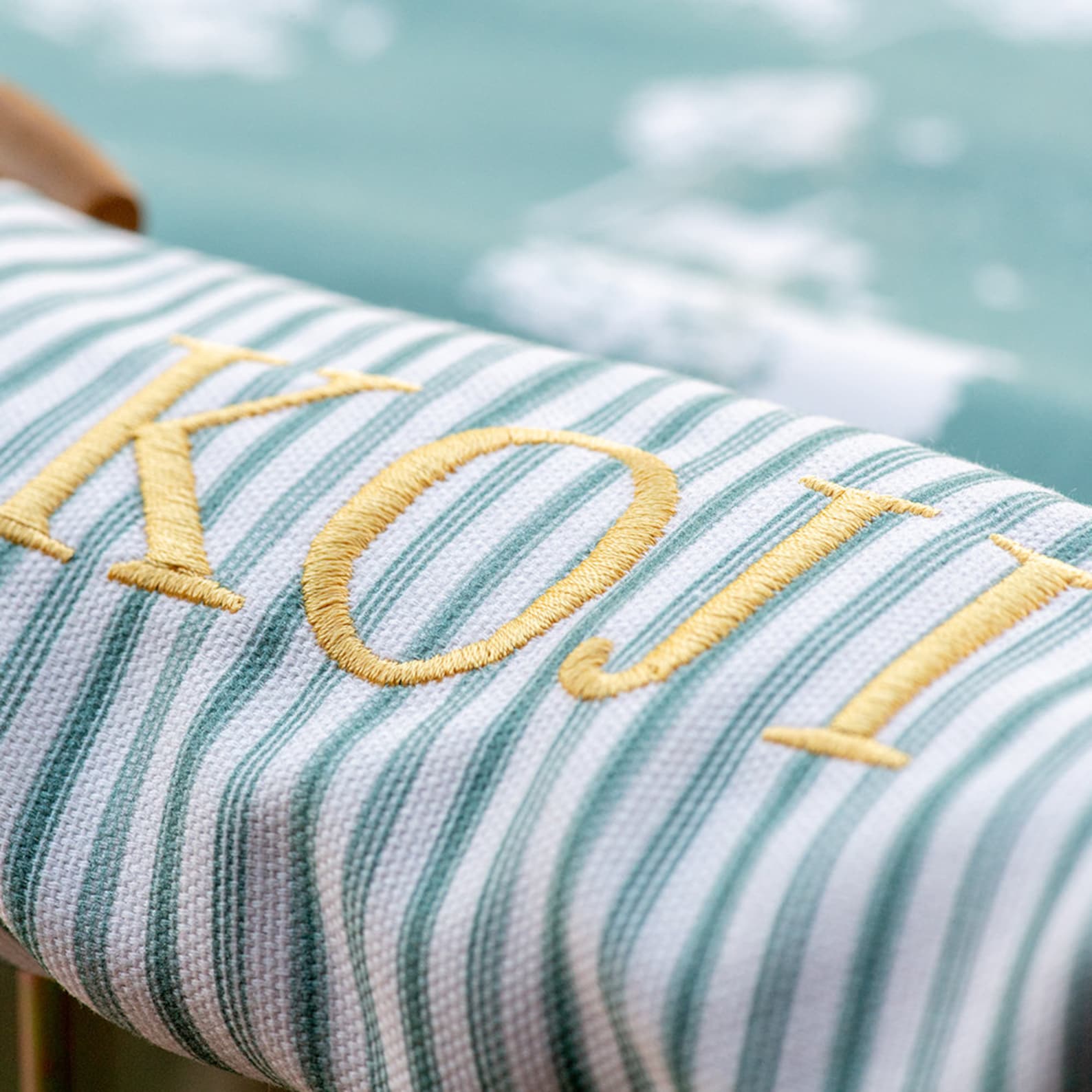 Mustard Dog Crate Cover
Let your crate cover become a decorative feature to your room with this super cute dog crate cover. It ships from the UK and is available from $200 plus shipping.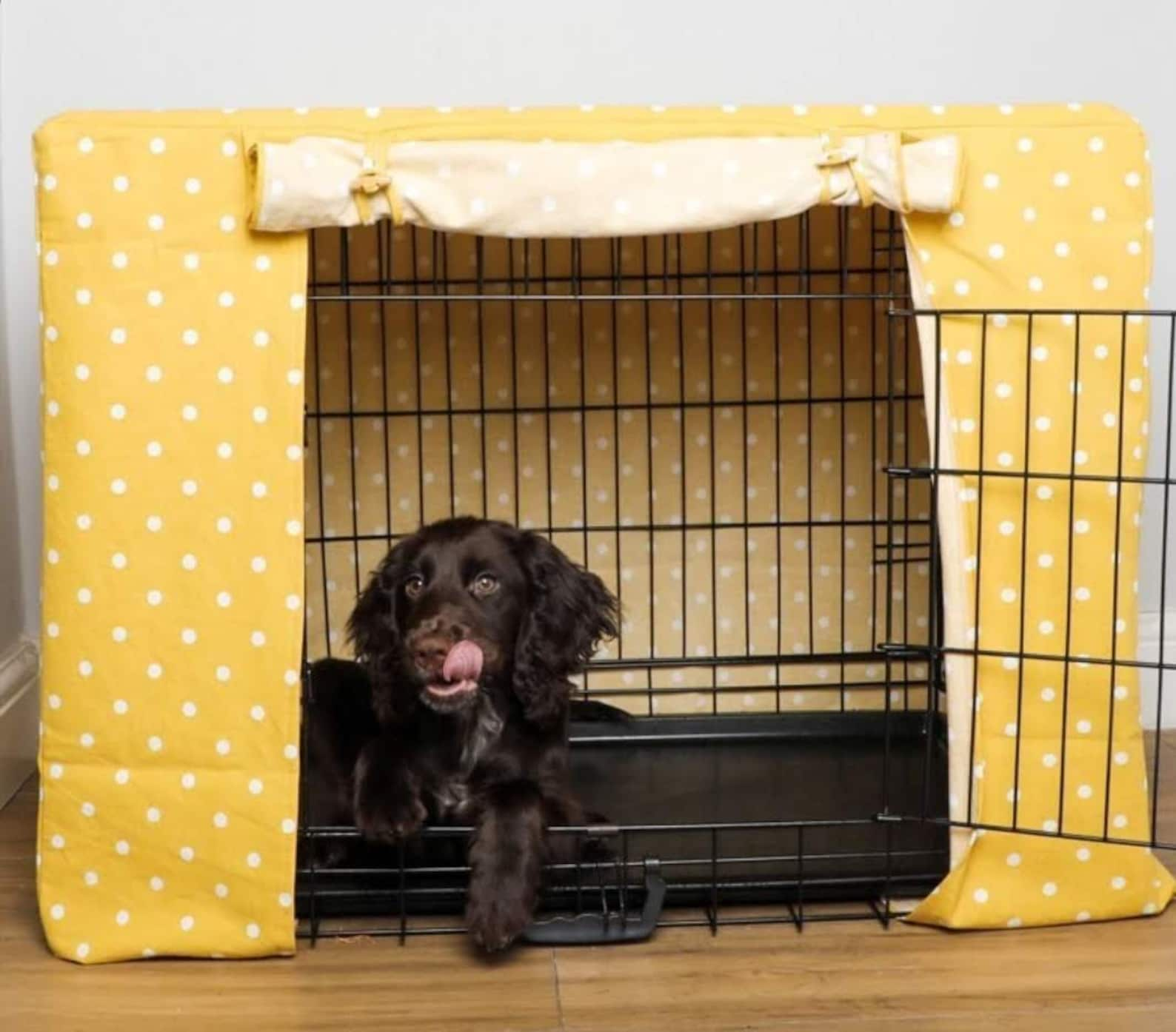 Mulberry Balmoral Tweed Dog Crate Cover and Cushion Set
This Cover & Cushion set will turn your unsightly and cold crate into a delicious den for luxurious lounging and superb snoozing. Available from $475. Ships from the UK.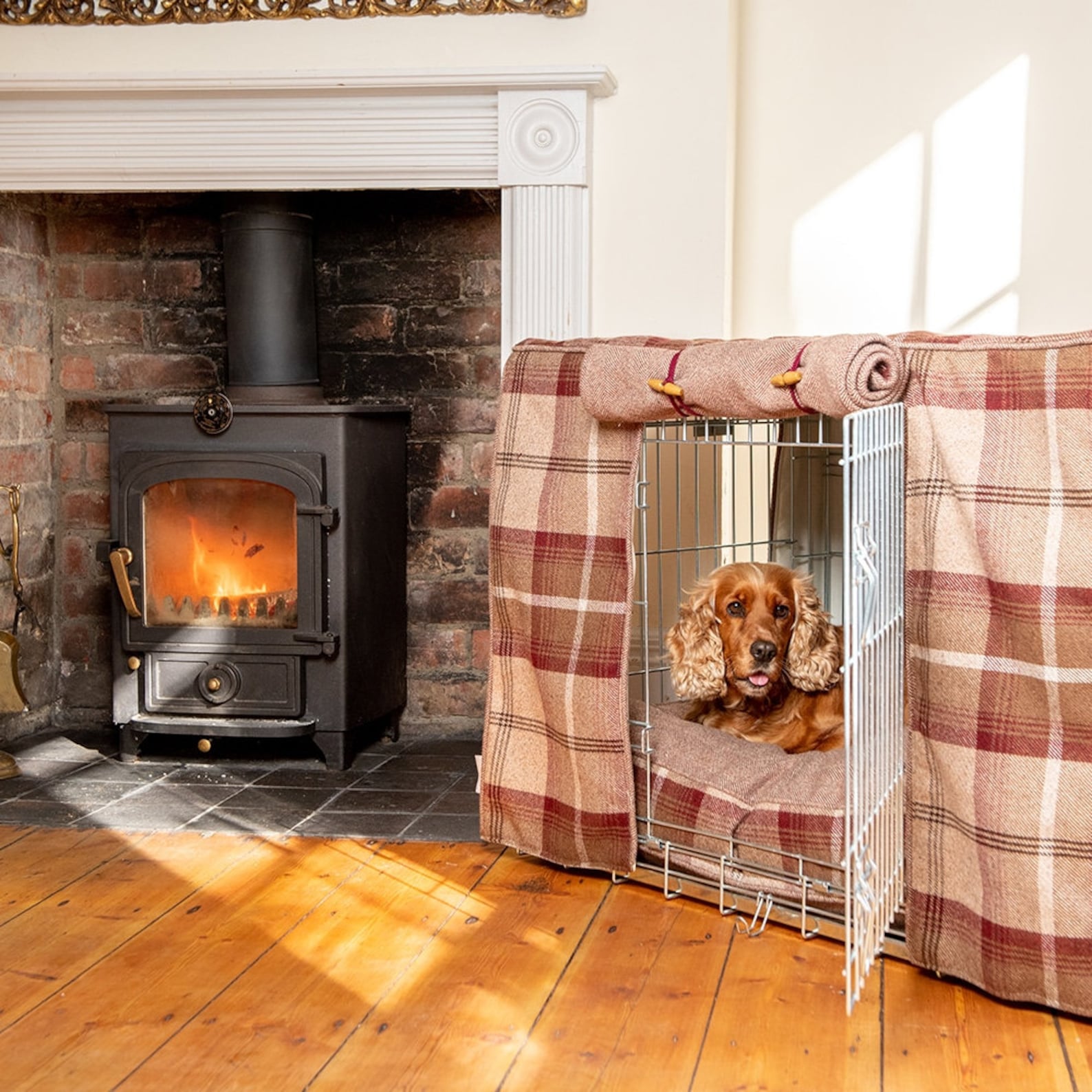 And that's a wrap. I hope you found this list useful and informative. Thank you for taking the time to read my article!