What Are The Best Toys For Labs? (4+ Recommendations)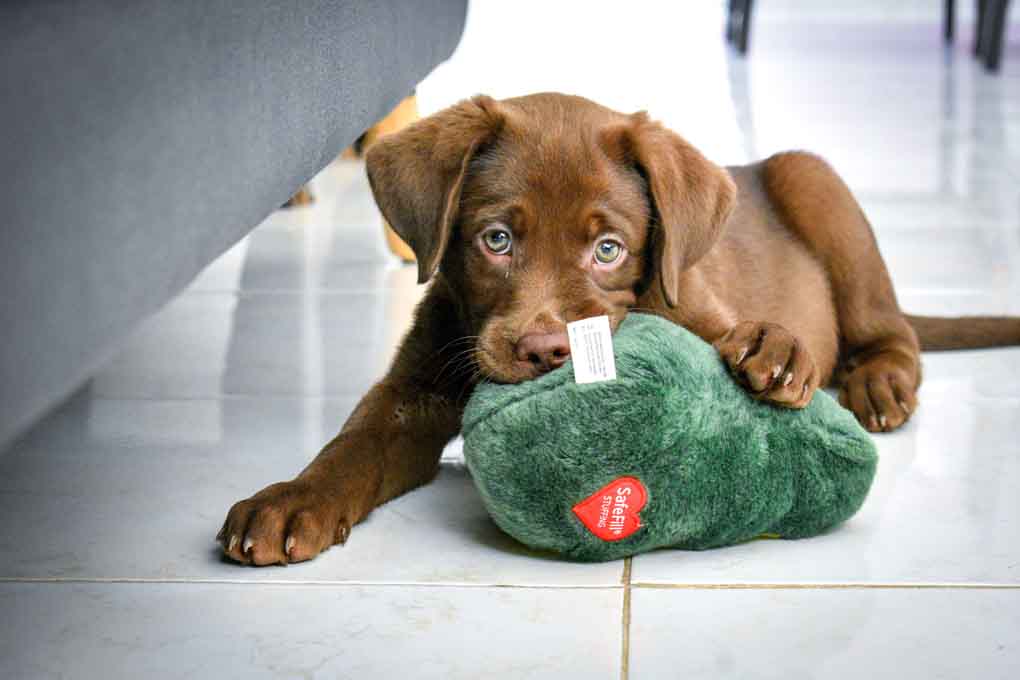 Fernando Gago on Unsplash
Labs is short for Labrador Retriever dogs.
They're the favourite dog breed of Australians.
Yes, that's right. With 5,808 registrations, the Labrador Retriever ranked #1 in 2020.
And we all know why – they're bouncy, happy, friendly goofballs that are known to be great pets for active families who will dedicate time to training and play sessions with their furry family member.
In this article, we'll explore some of the best toys for Labs. Let's get started.
Table of Contents
Best toys for Labs
As a breed that was originally bred to help hunters retrieve game, it's no wonder that Labradors favourite toys are often retrieving toys.
Retrieving Dummy Toy
Lots of Labs love the water and love to retrieve
So, a waterproof retrieving toy is often a great investment for many fun play sessions with your dog
From $33.27. See on Amazon
Retrieving Ball
On a similar note as above, you typically can't go wrong with a waterproof ball for retrieving games either.
Chuckit! is a popular brand with many great reviews, and their balls have been developed to have high bounce, high buoyancy, high visibility and high durability.
A Chuckit! ball will last you much longer than a tennis ball, and the're available in 5 different sizes
From $11.96. See on Amazon
Enrichment Toys for Labradors
Labradors are one of the most intelligent dog breeds. In fact, they rank in the top 10 out of 138 breeds that have been tested.
For example, this means that Labradors can understand new commands with less than 5 repetitions. As a comparison, dogs that rank in the bottom 10 needs will need 80 to 100 repetitions or more to understand a new command.
This makes Labradors a great fit for many different types of dog sports, and it also means that they're likely to enjoy different types of enrichment activities.
Below are some great toys for mental stimulation that you can try with your Lab.
Bob-A-Lot Interactive Dog Toy
This interactive dog toy has adjustable openings at the top and bottom, which means it can accommodate differently-sized treats and allow you to regulate the difficulty level
Weighted anti-slip bottom makes the toy wobble erratically enticing your dog to play
From $29.60. See on Amazon
Snuffle Mat
Snuffle mats are known to encourage our dogs natural foraging instincts
They put our dog's nose and brain to work by mimicking the hunt for food in nature
What to look out for when buying a toy for your Labrador
There are many different types of dog toys on the market but they're not all equally suitable for all types of dog breeds. Here are a few things to look our for when buying a dog toy for your Labrador:
Buy it in an appropriate size (a toy that's sized for a small dog can be easily destroyed and is a choking hazard for a grown Labrador)
Look for toys made from high-quality materials (if you ever bought a K-mart plush toy that broke within the first minute of your dog playing with it, you know what I mean)
Be cautious of toys that have a really strong chemical smell. Our dogs noses are much more sensitive than ours. So, if a toy smells uncomfortable to us, there's a good chance our dogs won't enjoy the smell either.
Consider throwing away any toys that are already damaged, especially if it has sharp edges
Have a Labrador-lover in your life? Check out our gift guide with 14+ unique Labrador-themed gift ideas.