What's The Best Harness For A Chihuahua? (#1 Recommendation)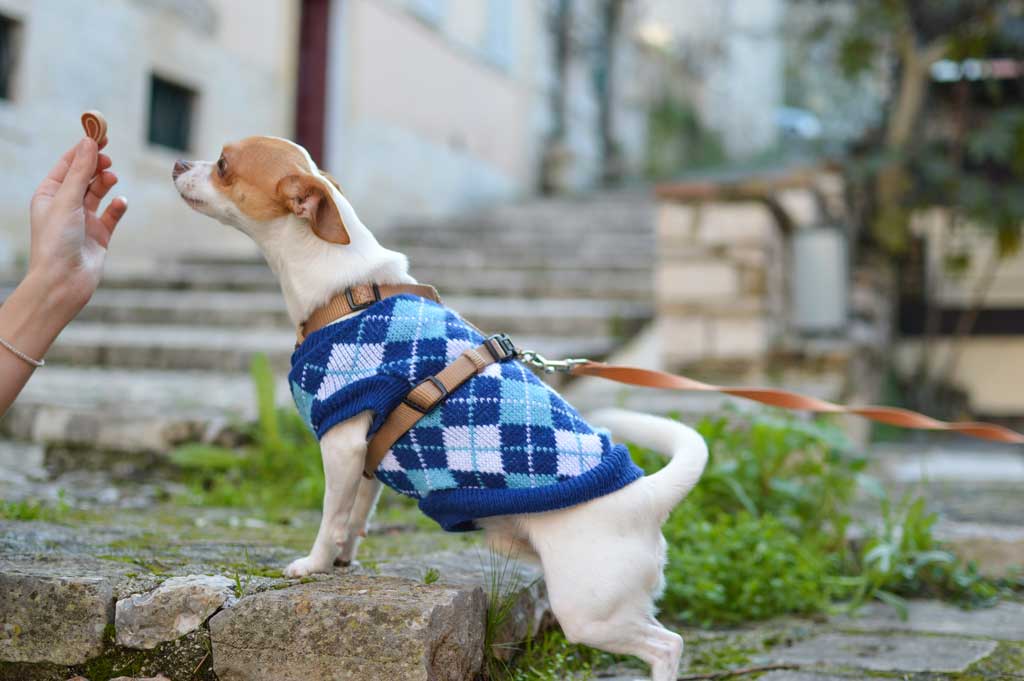 Tamara Bellis
The best harness for a Chihuahua is typically a step-in harness that's either adjustable or custom-made.
I know many fellow Chi parents who struggled to find a good fitting harness. Their most common problem is that if the harness isn't a snug fit (too big), their smart Chihuahua can easily houdini out of it. So, in essence, you really need an escape-proof Chihuahua harness.
Now, I don't (yet) know about an Australian-made brand that sells harnesses which are a great fit for Chihuahuas, but my overseas friends highly recommend Lupine for Chi's.
Step-in harness for Chihuahuas in designer colours
Lupine Harnesses are available in many different colours, and they're made from recycled PET bottles, which they turn into a soft material that's comfortable against the skin. Lupine also provides a lifetime guarantee for their products, even if they get chewed.
Benefits of using a step-in harness for Chihuahuas
Personally, I found the biggest benefit of Lupine harnesses that Chi's can step into it, as I know many Chihuahuas absolutely hate having a harness pulled over their head.
With a step-in harness, it's much easier to teach them that they can step into the harness themselves, and all you need to do is close the buckle on the back.
It will take a little bit if time to adjust the harness correctly, especially if your Chihuahua doesn't like you fussing around the straps while they're wearing it.
But the good news is that once the harness is adjusted correctly, it stays in place quite well, and you'll have a good fitting harness for fun adventures with your Chi.