Who doesn't love custom pet portraits? They're truly the perfect gift, both for ourselves and our loved ones.
While dog portraits are a great addition to every room no matter the circumstances, they're also known to be a beautifully thoughtful memorial gift idea.
These days there are many different styles we can choose from when it comes to pet portraits.
The artwork of our dogs can be digitally painted (= digital pet portrait) or hand-drawn on paper.
This means that you can have the portrait e-mailed to you as a digital file, or shipped to your address either on paper or on a fully framed canvas.
In this article, I'm excited to explore some of the different painting styles with you, and where you can get a portrait of your dog(s) in Australia.
Dog Painting Portraits
The below pet portraits will be shipped to you via post and are either hand-drawn on paper or canvas, or digitally illustrated and then printed on paper or canvas.
Custom Pet Portraits – VIC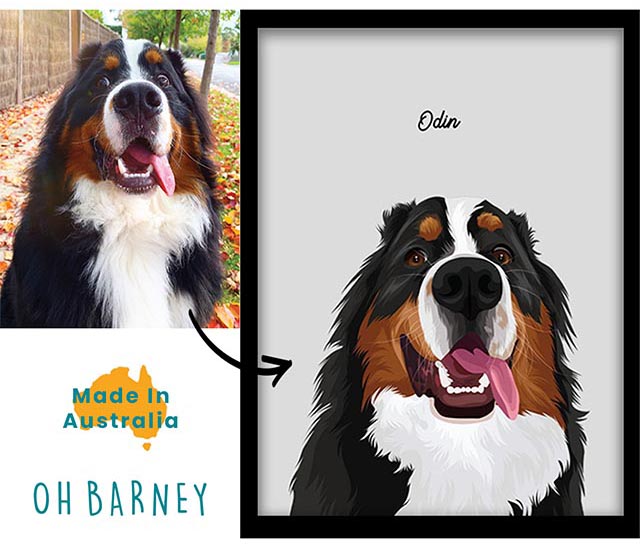 Australia's Leading Pet Portrait Brand
Free Express Delivery On All Orders
Made In Australia
Hand-painted Pet Portrait – NSW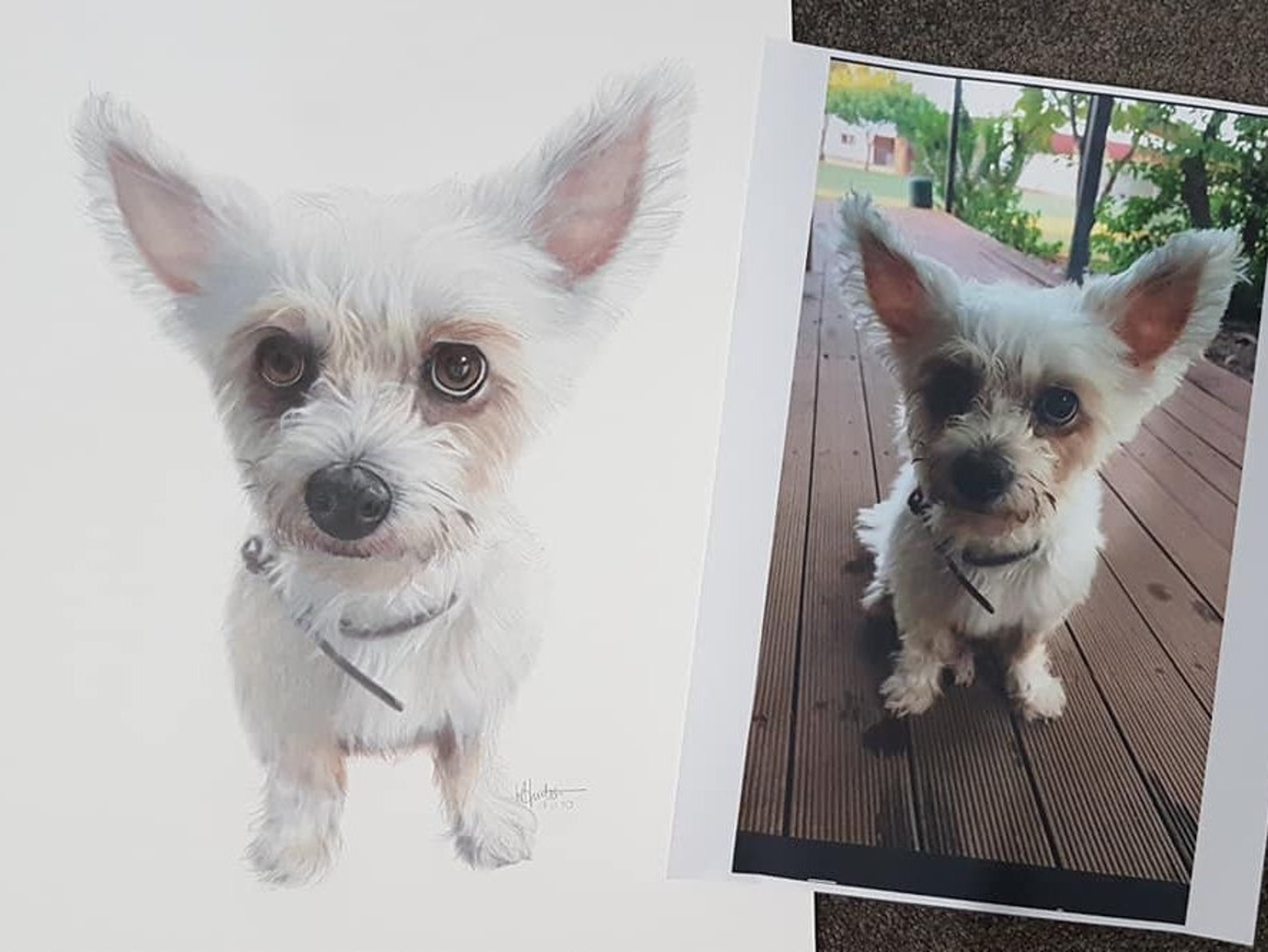 Painted on A3 size with high-quality Fabriano cold pressed 300gsm watercolour paper
Custom Dog Owner Portrait – Brisbane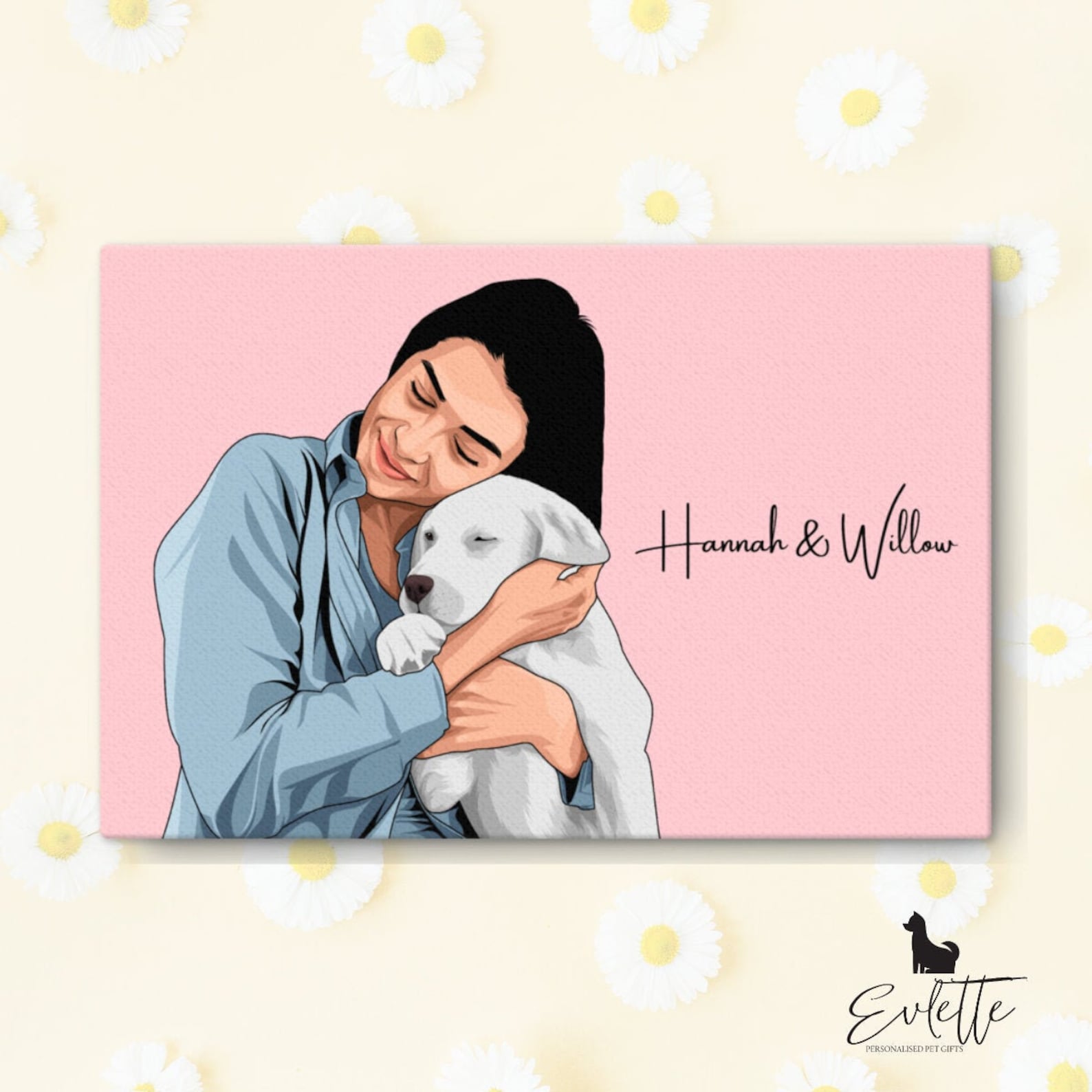 Hand-illustrated on an eco-friendly wooden canvas that is FSC approved
Hand-painted original watercolour portrait – Melbourne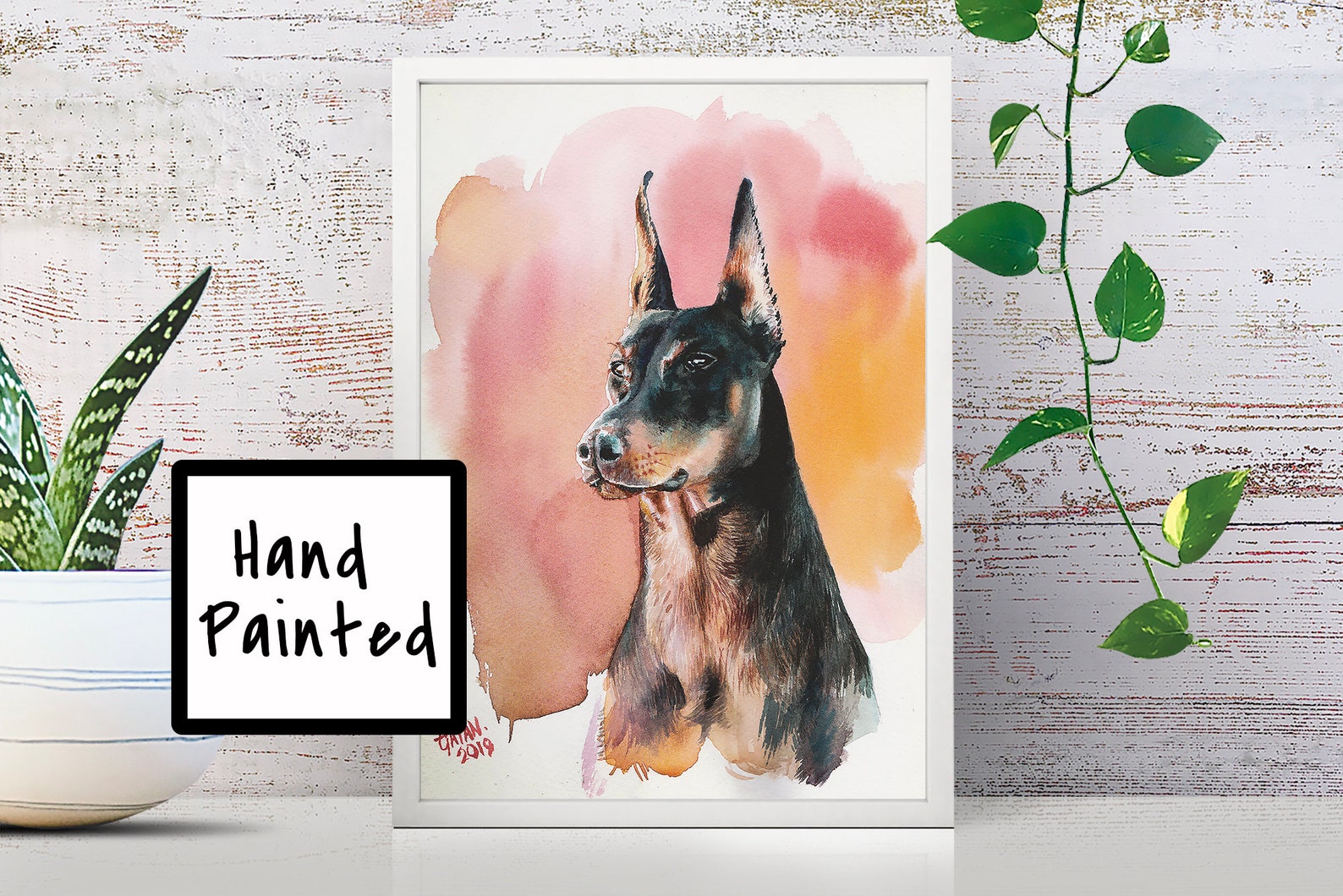 Hand painted watercolour portraits make for unique gifts
Custom portraits ship unframed
Find more watercolour pet portraits here: Where To Find Unique Watercolour Pet Portraits?
Multiple Dog Portrait – VIC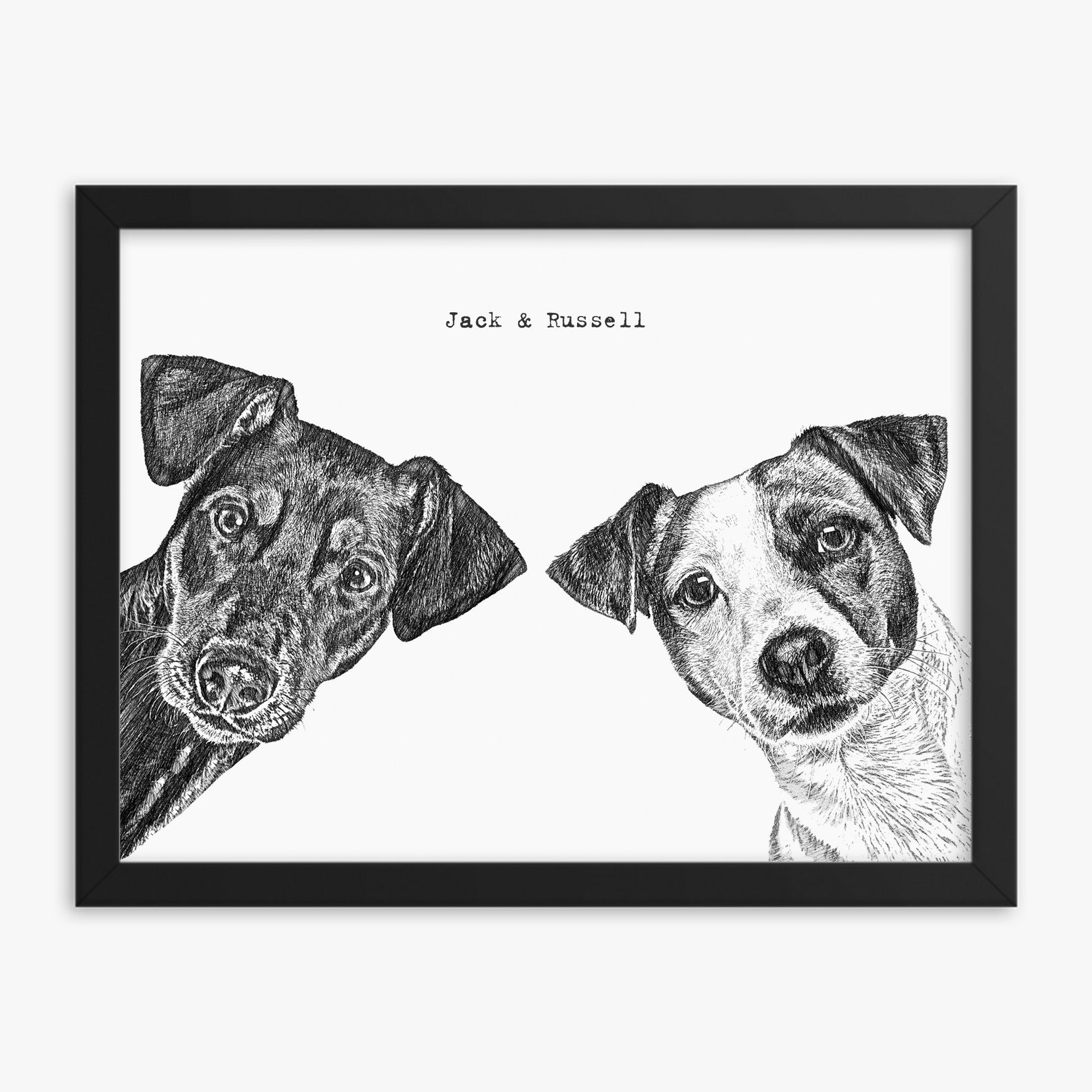 Unique, custom portraits available to order in multiple different sizes
Renaissance Dog Portrait – VIC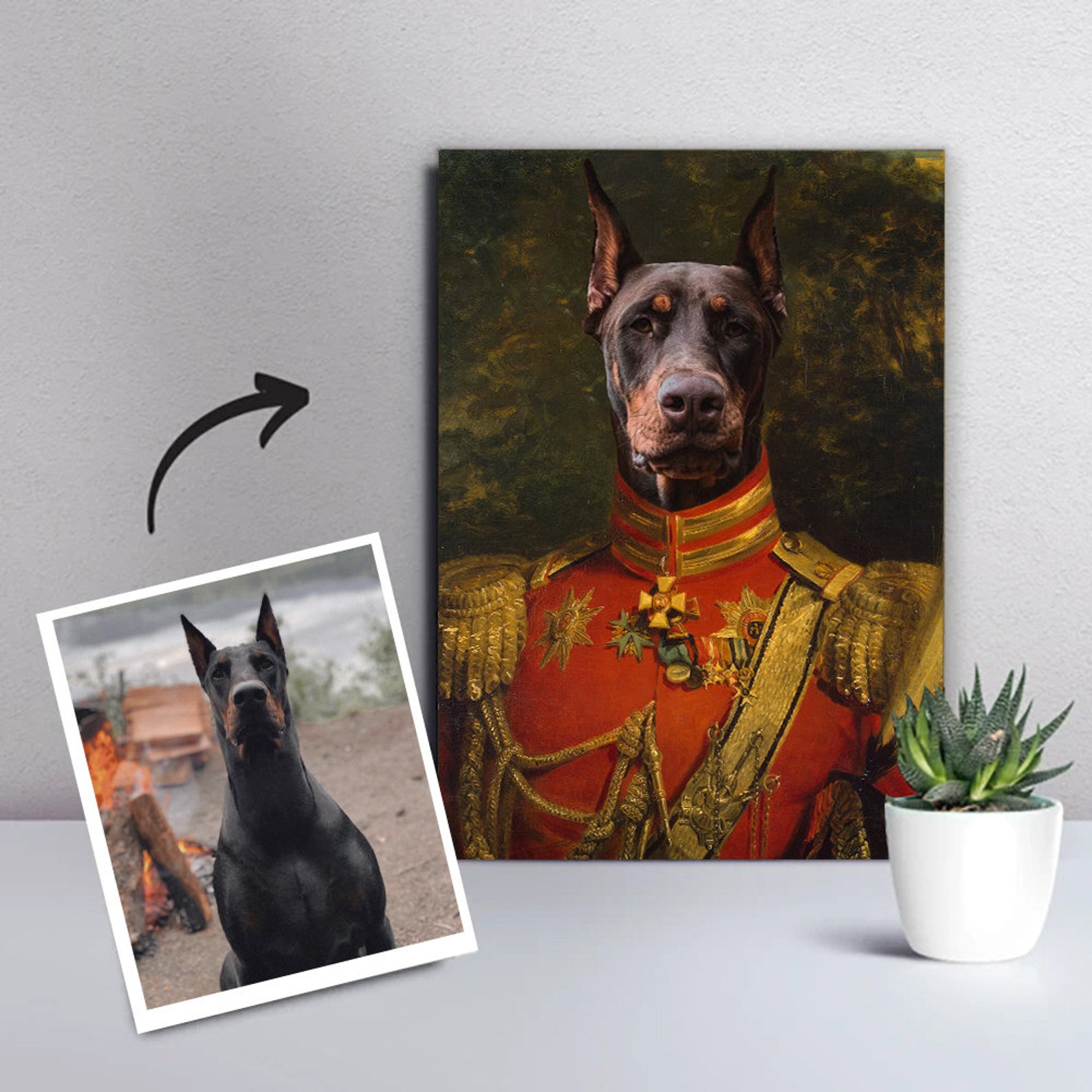 Designed & Printed in Australia
Professional Gallery Grade Printing
Choose between digital download or printed materials
Digital Pet Portraits
The below custom pet portraits will be sent to you as a digital file only via e-mail. You can get your portrait printed at a local print shop.
Digital Portrait Illustration – Melbourne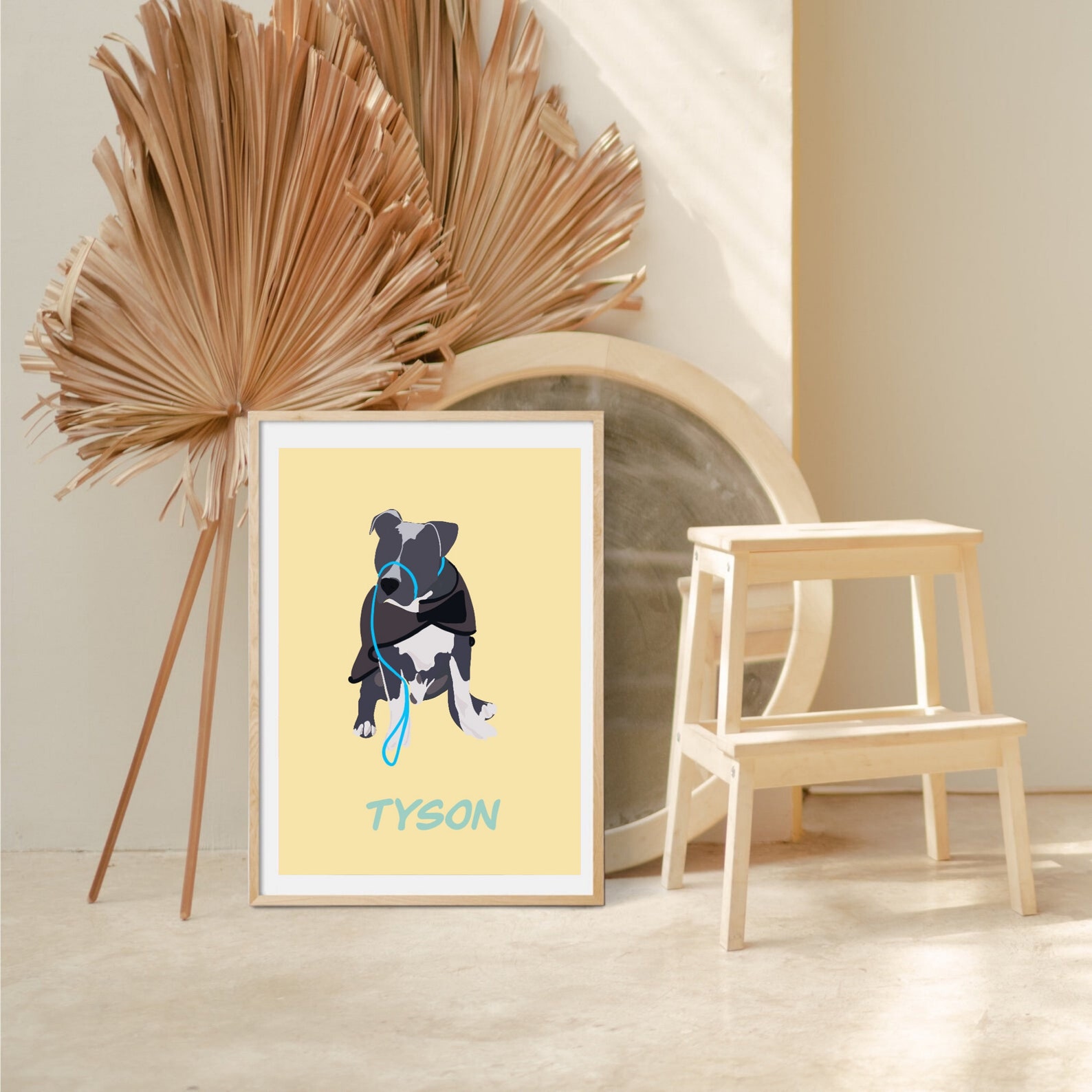 Hand drawn in Melbourne
Digital file delivered to your email
Personalised Pet Portrait – Adelaide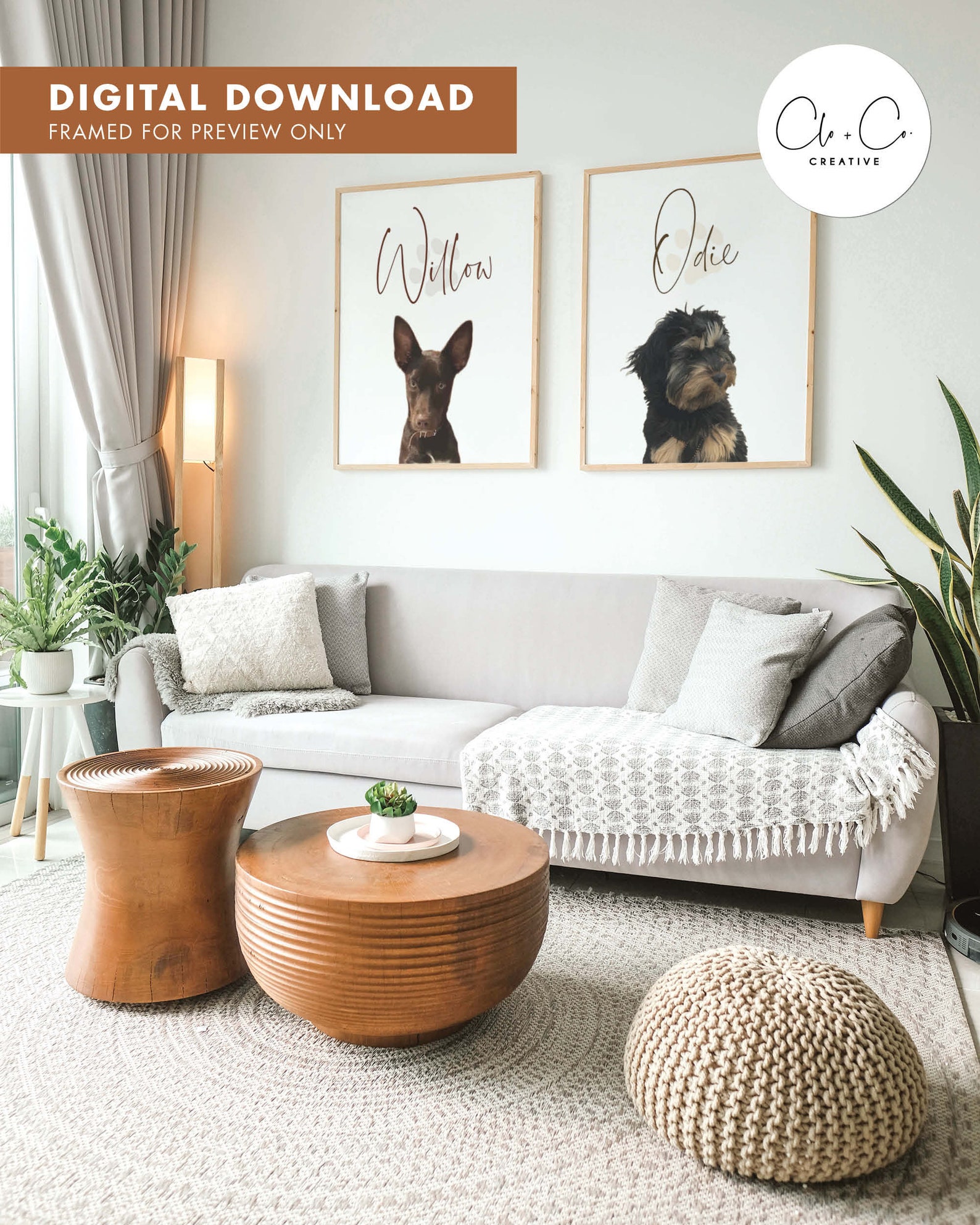 Personalised dog portraits
Print yourself – Digital file only
Custom Pet Portrait – Perth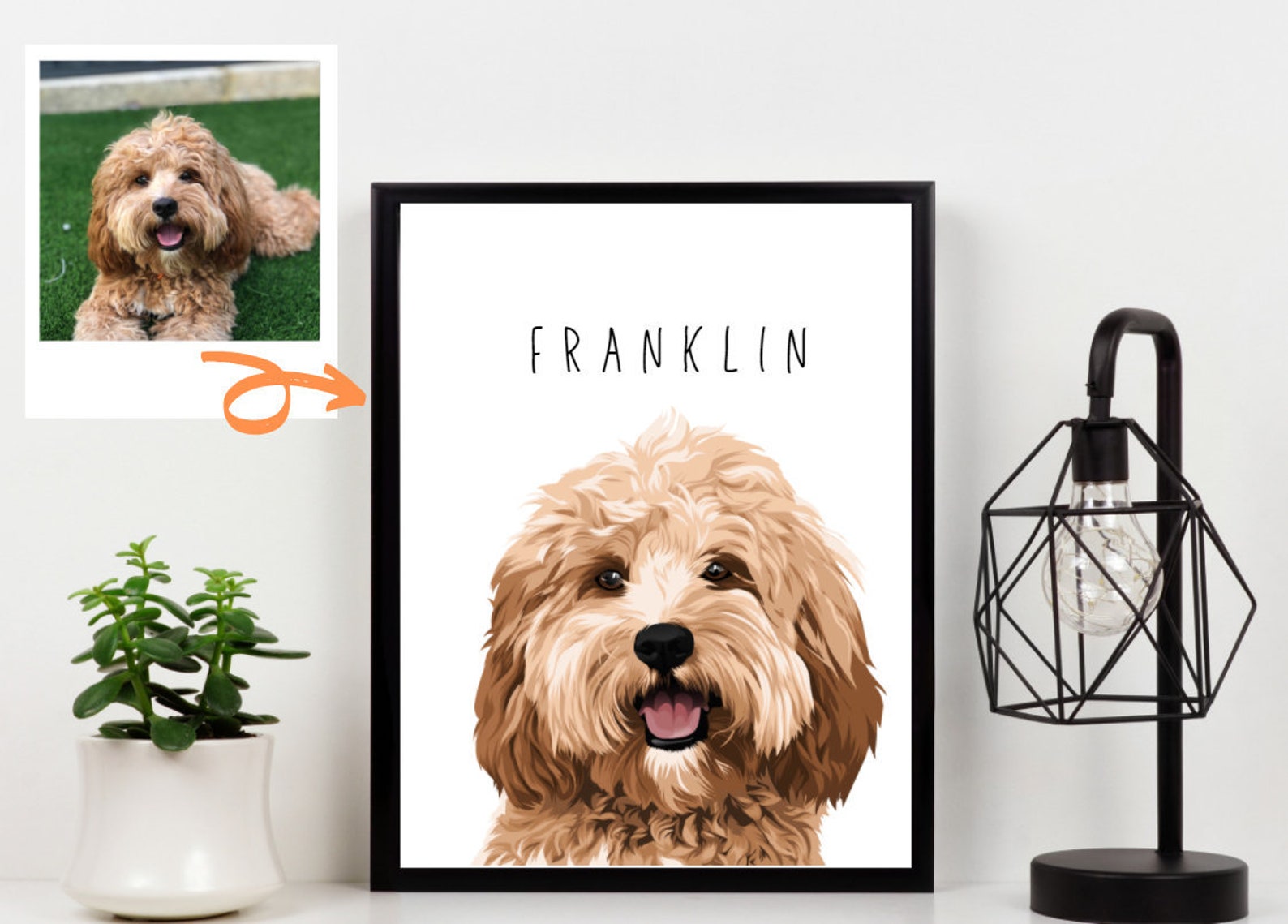 Digital file only – You'll receive a high-resolution image file that can be used to print at a local printing business
Pop Colour Design – VIC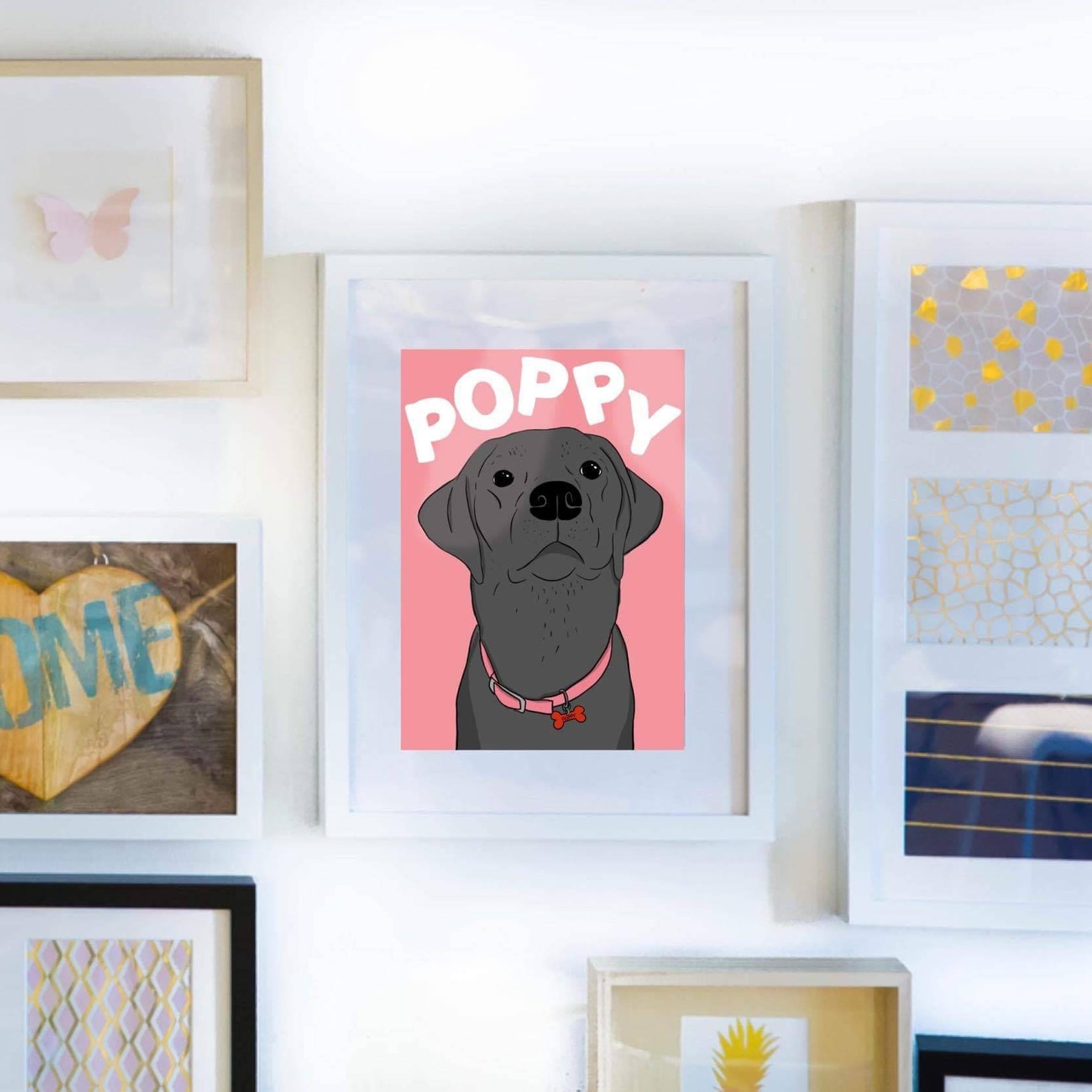 Digital print file
100% hand-drawn using digital drawing pads & tablets
Family Illustration Portrait – Melbourne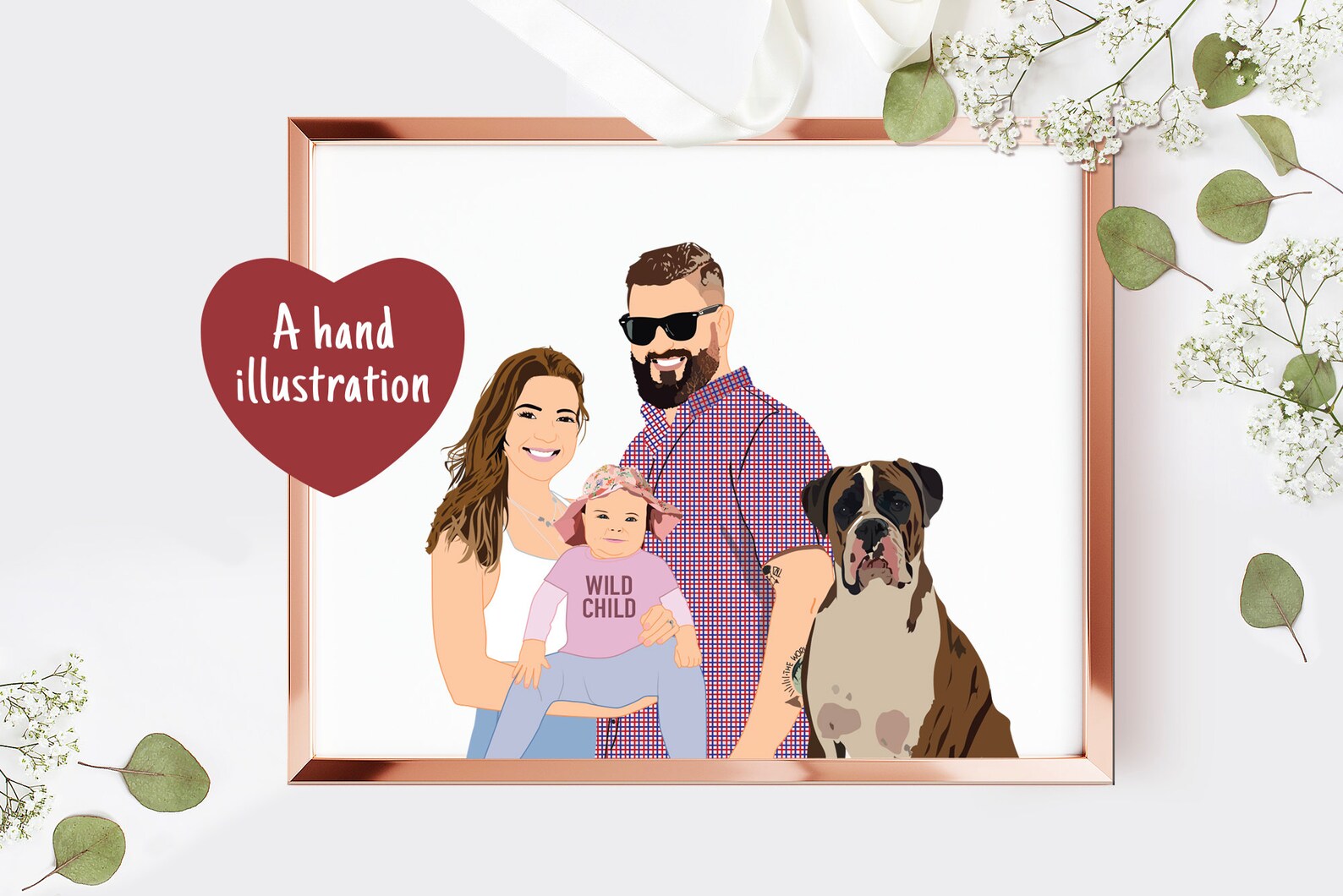 Digital file only sent to you via email
How much does a pet portrait cost?
The cost of pet portraits ranges from $20 to $250. How much end up paying will depend on the type of portrait, its size, the artist, and the type of framing and shipping costs.
Is a pet portrait a good gift?
A pet portrait is a great gift for most dog parents as it shows what an important and valued part of the family their pet is.
If you're looking for more gift ideas, have a browse through our many great gift guides for dog lovers.
Why buy a digital pet portrait?
Here are the benefits of buying a digital pet portrait:
You save on shipping expenses
You can use the portrait as a digital wallpaper or screensaver straight away
You can easily email the portrait to friends and family, and share it on social media
You can get the portrait printed and framed at a local shop, or you can print it yourself at home if you have a suitable printer
You can get it duplicated as many times as you like