Where To Find Unique Watercolour Pet Portraits?
Eleonora Catalano on Unsplash
Do you have a furry friend that is close to your heart? Why not immortalise them with a unique, custom watercolour pet portrait?
In this article, we'll help you find talented artists who can create beautiful custom portraits of your dog.
So whether you're looking for a gift for a loved one or simply want to commemorate your furry friend's life, there's something for everyone.
Table of Contents
How much does a watercolour pet portrait cost?
The average price for a watercolour pet portrait sits at around $80, but please be mindful that there are many influencing factors when it comes to pricing, and ultimately the price will be determined by the artists you're working with.
What other types of pet portraits are there?
When it comes to pet portraits, there are a few different types you can choose from. Here are some examples of popular options:
Digital art pet portraits
Line art pet portraits
Pencil drawing pet portraits
Watercolour pet portraits
Which type of pet portrait is best?
This really depends on your preference and the style of the artist you're working with. Many people choose traditional portrait paintings because they have a nostalgic feel to them, others prefer digital portraits because they like a more modern style.
Where can I find artists who specialise in watercolour pet portraits
The easiest ways to find an artist is by asking friends and family for a recommendation, or by having a browse on Etsy, which is a marketplace with a strong focus on handmade pieces.
How long will it take for a watercolour pet portrait to be completed?
Again, this depends on the artist you're working with. Some may take a few weeks, others may several months. If you're working with a more popular artist, be prepared to book well in advance!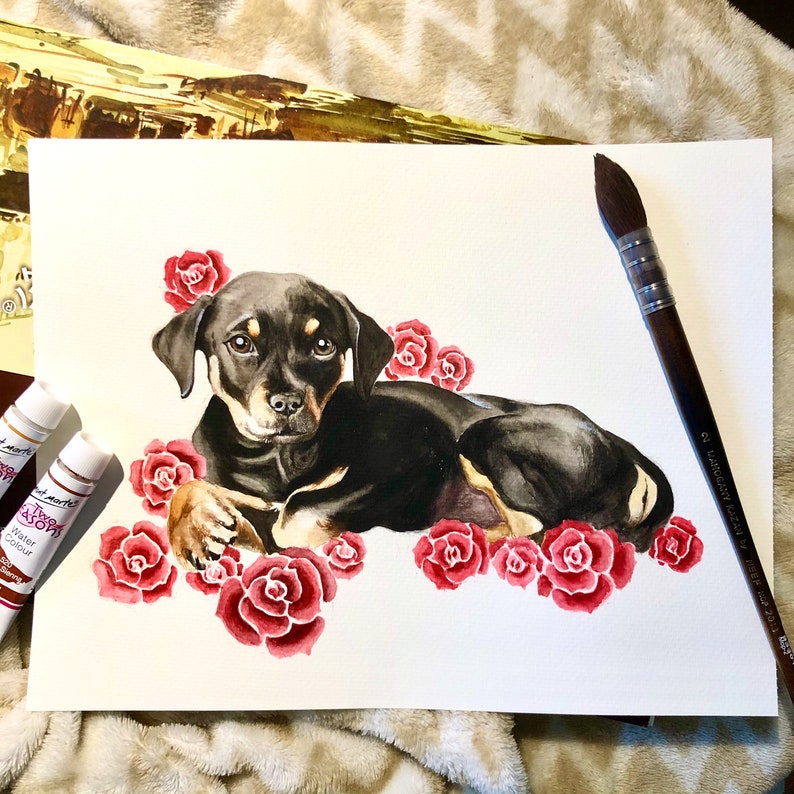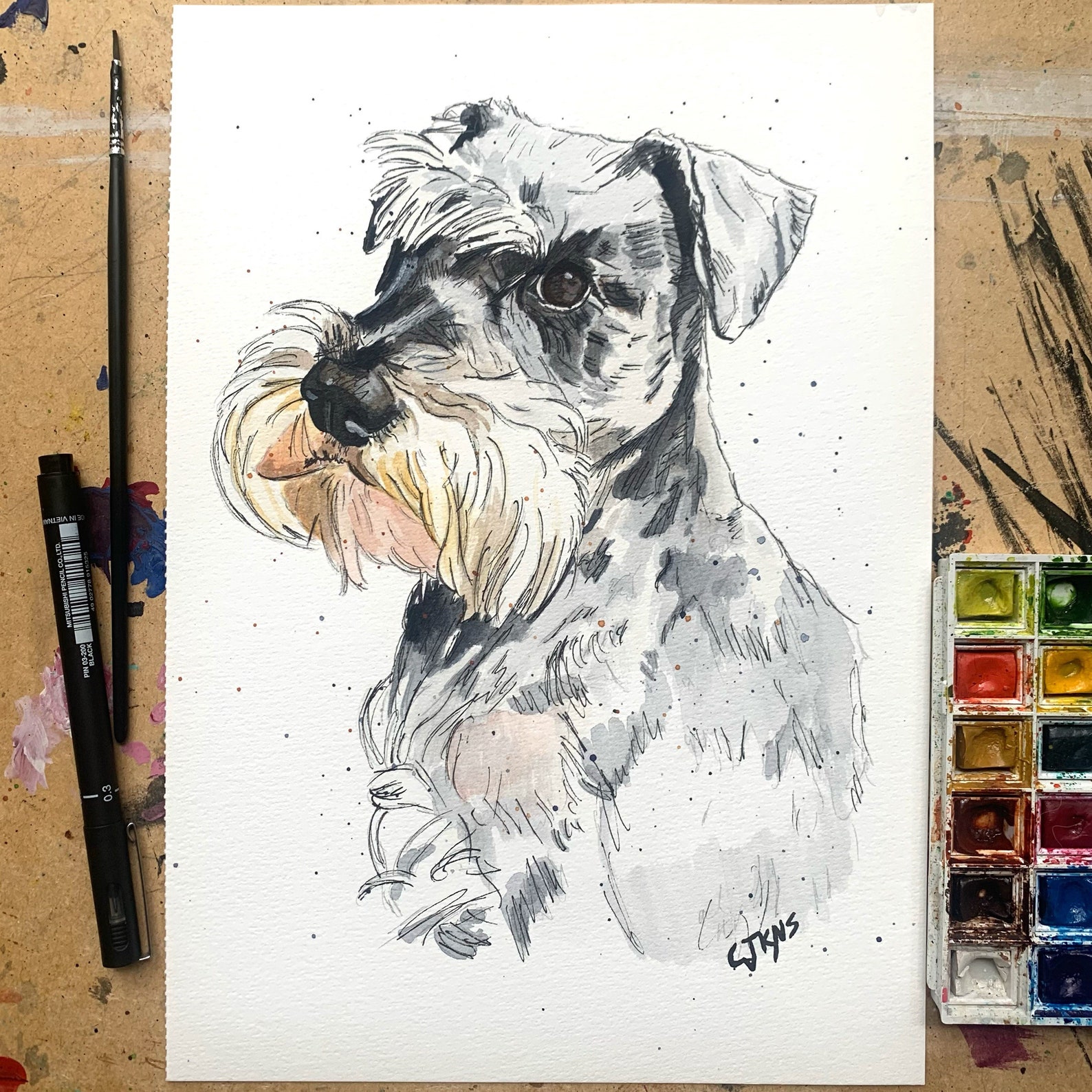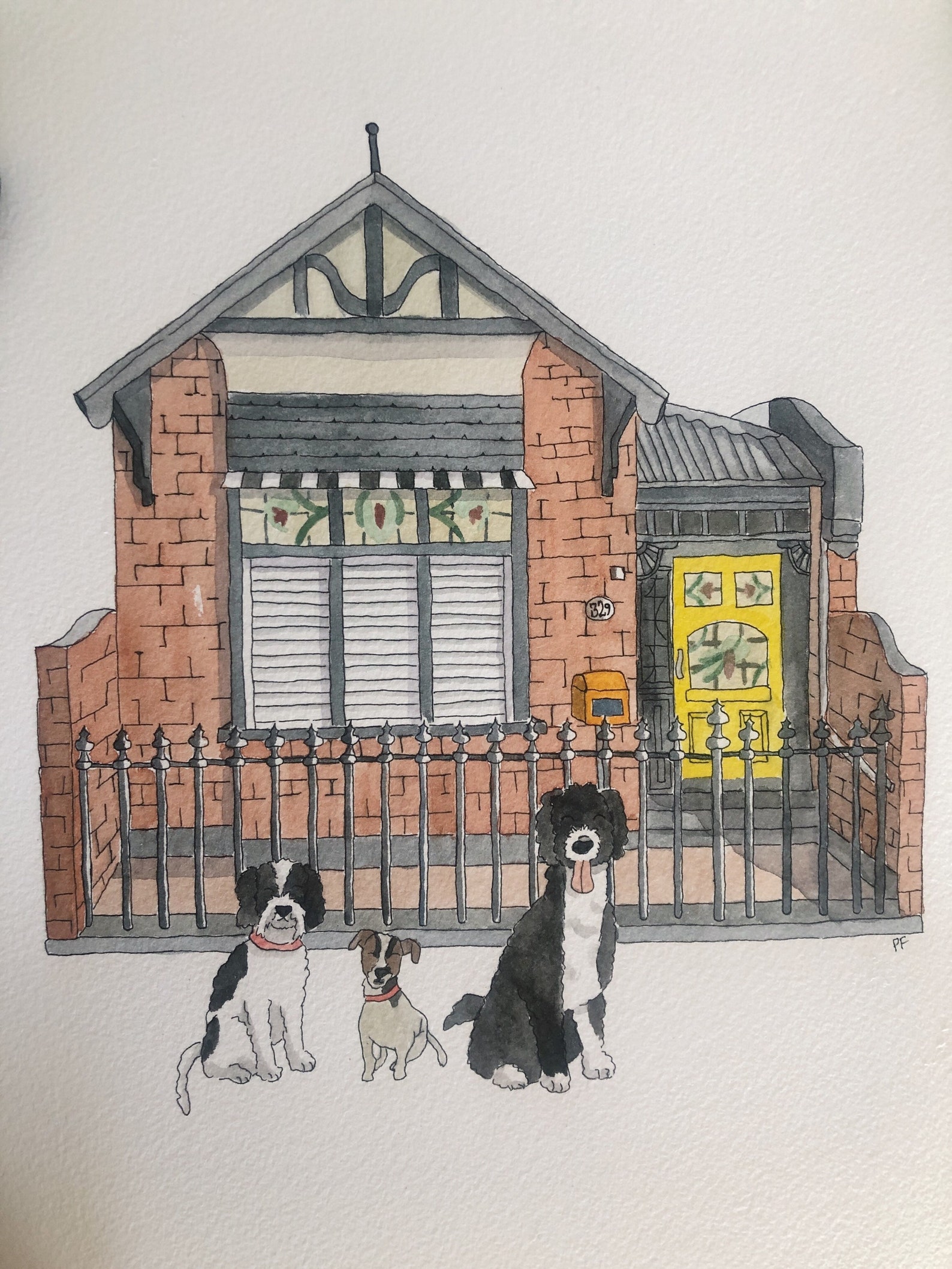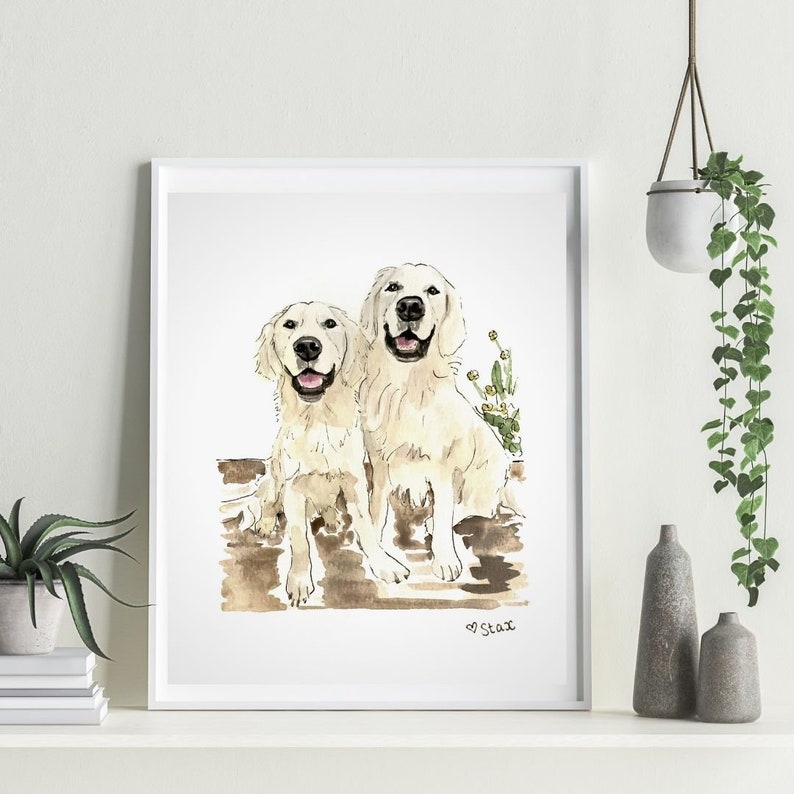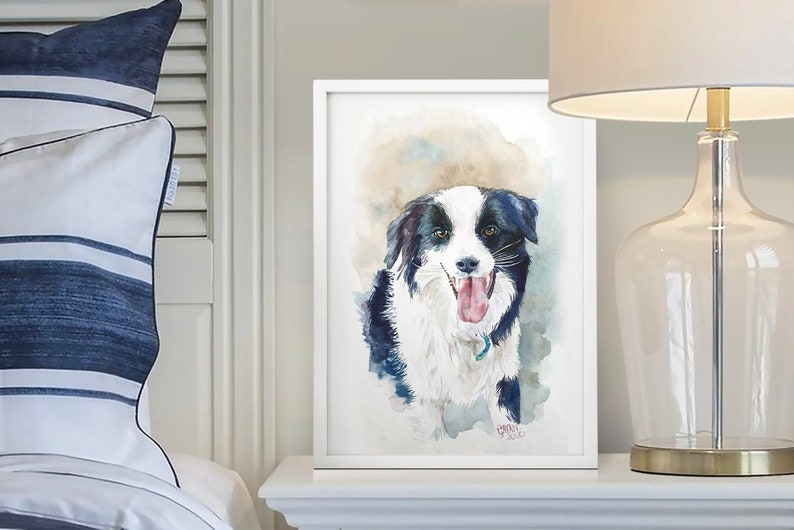 So there you have it: everything you need to know about watercolour pet portraits! We hope this article has helped and we wish you the best of luck in finding the perfect artist to immortalise your furry friend.