What's The Best French Bulldog Harness? (3+ Recommendations)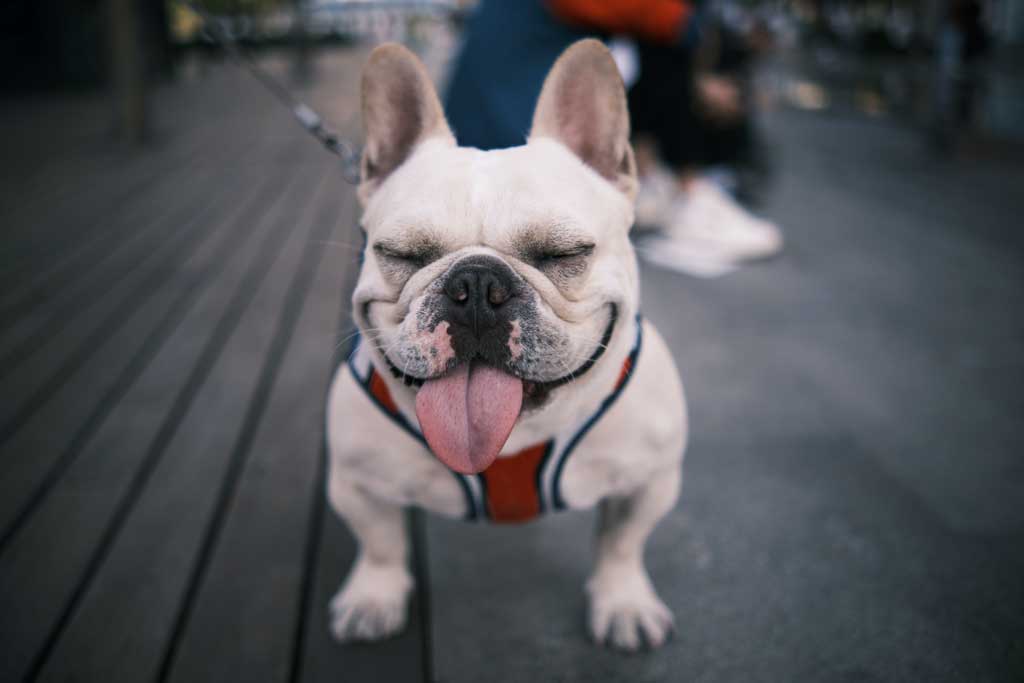 Chris Zhang
Ok here's the thing about collars and harnesses for French Bulldogs.
A harness can promote pulling.
A collar will cause breathing issues to your dog if they pull while attached to a leash. Especially to brachycephalic dogs, like French Bulldogs.
So, the solution is to train your dog to walk on a loose leash.
Once that's out of the way, your Frenchie can wear either a collar or a harness, whichever you find more appropriate for the day.
Now, it's possible that you find yourself in a situation where you're still struggling with your loose-leash training, but you need to take your dog somewhere, and it won't be a training session.
In this case, it's better to attach a leash to a harness, rather than a collar, because your dog's neck is more protected.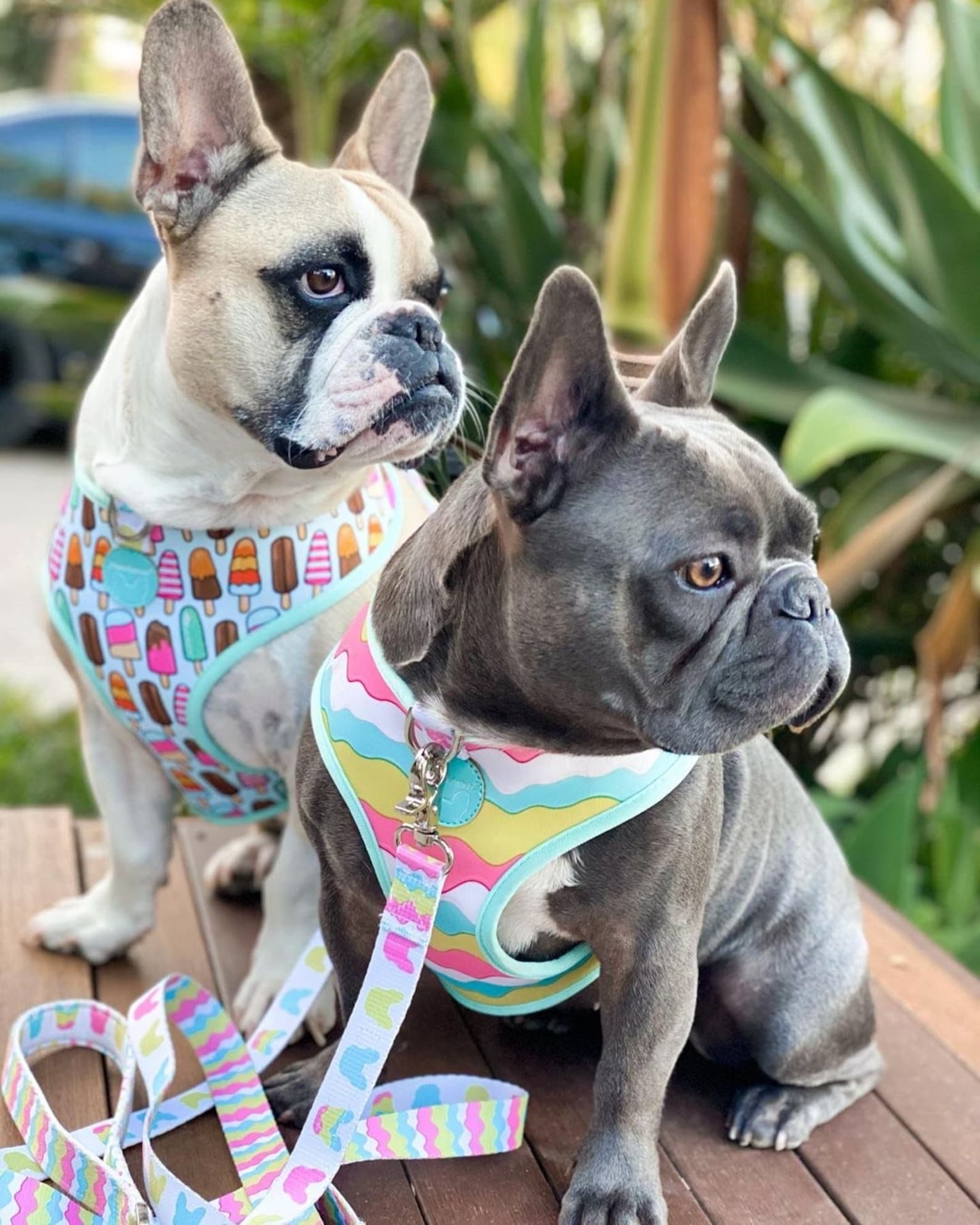 What's the best harness for a French Bulldog?
Many French Bulldogs actually fit well in most types of harnesses. But some Frenchies have a wide stance and are barrel chested, which can make it a little more challenging to find a good-fitting harness.
If normal harnesses absolutely do not work out for you and your French Bulldog, buy a custom-made harness (leather harnesses are often custom-made to the dimensions of your dog) or a modular harness (see "Perfect Fit Harness" below).
Front-clip No Pull Harness
A so-called "No-pull harness" has a d-ring on the front, so if you connect your leash to it and your dog pulls, they will be pulled around towards you.
Keep in mind that these harnesses are not a miracle cure and no substitute for training, but they can be a helpful training tool.
Perfect Fit Harness
The Perfect Fit Harness is a modular harness that's made up of 3 parts (modules) that are clipped together. This means that you can buy your modules in different sizes, which can be helpful if your dog is an odd size with other harnesses.
This harness also has a d-ring on the front part, which means it can be used as both a regular harness, or a no-pull harness.
Fashionable Harnesses
You'll find an abundance of fashionable harnesses with cute patterns you'll love. Frenchie Store is a popular brand that ships to Australia from the US.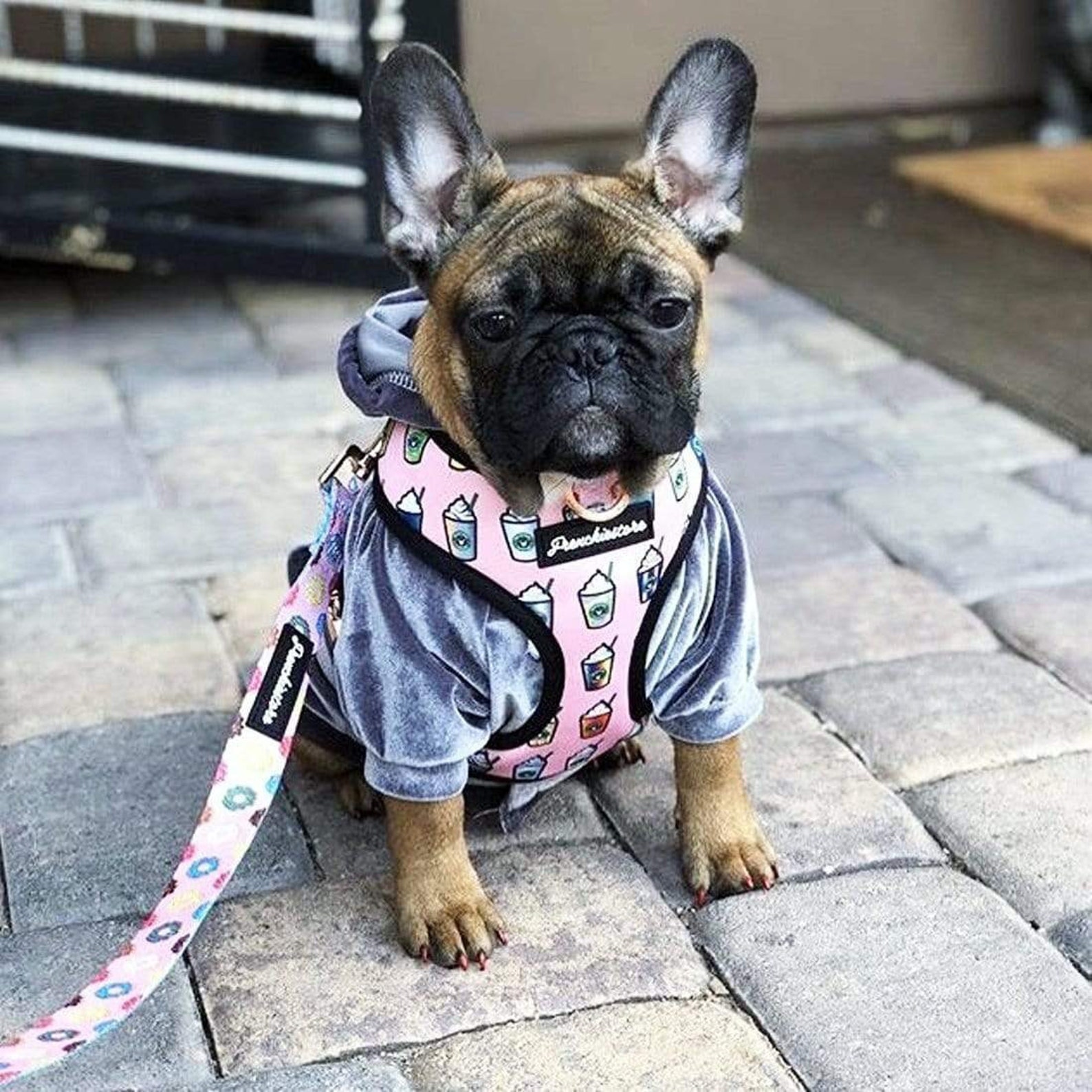 Strap French Bulldog Harness