How To Throw A Dog Birthday Party In Perth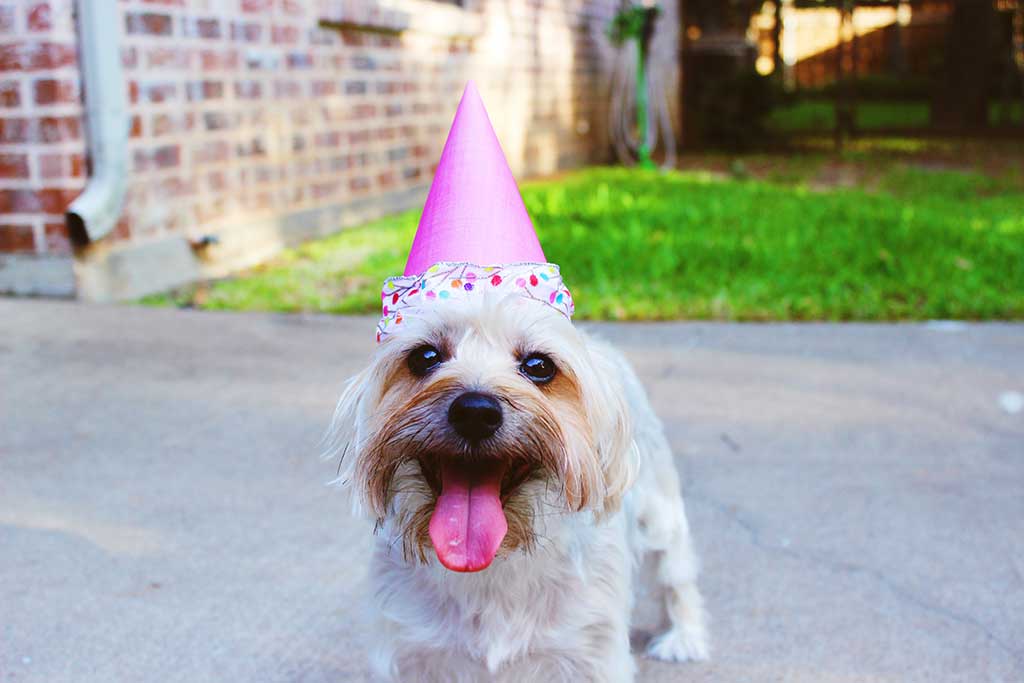 Dog birthday parties are becoming increasingly popular. They can be an excellent opportunity to create lasting memories for yourself and your furry best friend. If you ever wondered where to buy a cake for dogs, how to make your own dog-friendly cake, or how to throw a dog birthday party in Perth, this article is for you.
There's nothing more fun and exciting than spoiling your pup for their birthday. You can either do it in an intimate setting at home, or throw a big dog birthday party with all your dog's mates.
If you decide to go big, make sure to host the party in a large, neutral space to help reduce territorial behaviour. You could set it up in your local dog park, and there are also a few options we have for venue hire here in Perth.
We put together a handy list of businesses for dog party services below so that you can throw your dog an amazing birthday party in Perth!
Table of Contents
FurBaby
FurBaby in Westminster has an exclusive area for VID's (Very Important Dogs) that you can book for events such as dog birthdays. They have human and dog-friendly catering, and their bakery can provide you with birthday cakes as well.
Slobberlicious
If you're organising a Dog Birthday Party in Perth, check out Slobberlicious for homemade, gluten-free cakes, treats and beverages. They have been making their delicious pet delicates since 2013, when they found out that their late Great Dane fur-baby Scoobs was gluten intolerant.
You can buy their products online, at events like the Perth Pet Expo and the Perth Makers Market. Alternatively, you can visit the Slobberlicious kitchen in Welshpool by appointment.
Pampered Pooch Parties & Barkery Treats
At Pampered Pooch Parties & Barkery Treats, you get to choose from a great variety of treats. You can get cakes, pupcakes, doughnuts and lamingtons, all handmade with high-quality human-grade ingredients. They can post the treats with Auspost, or you can pick up your order from Ellenbrook or Leeming.
Wholefood Hounds
Wholefood Hounds philosophy is to get back to nature and help reduce allergies with a clean eating, holistic approach to pet food. They have a fantastic range of 100% natural celebration cakes, featuring beef and banana cakes for local delivery or collection.
Go Fetch Bakery
Birthday cakes from Go Fetch Bakery are wheat free and custom made to order in a variety of sizes. They can be personalised and picked up at their stall from either the Manning Farmer's Market on Saturdays or the East Victoria Park Farmer's Market on Sundays.
K9to5 Drake Street
If your dog attends the K9to5 daycare, you're in luck, because these guys have everything covered to throw your dog a birthday party. Complete with decorations, party hats, cake, and of course photos to forever remember the special day. Their dog parties are exclusively for dogs who attend daycare only, so check it out if your dog isn't there already!
Canine Cuddles
If you're like us, your backyard won't be big enough to invite all your dog's mates over. Luckily, the folks at Canine Cuddles offer venue hire of their large indoor and outdoor play areas for dog's birthday or special occasion. They also partner with several other businesses that can attend your event, such as a treat truck and dog grooming/washing.
Did you throw a Dog Birthday Party for your Dog?
We LOVE hearing about all the fabulous things you do with your puppers around Perth. Please feel free to share them with us anytime, either through Instagram or our Contact Form. Thank you!