Dog-Friendly Accommodation In Perth, WA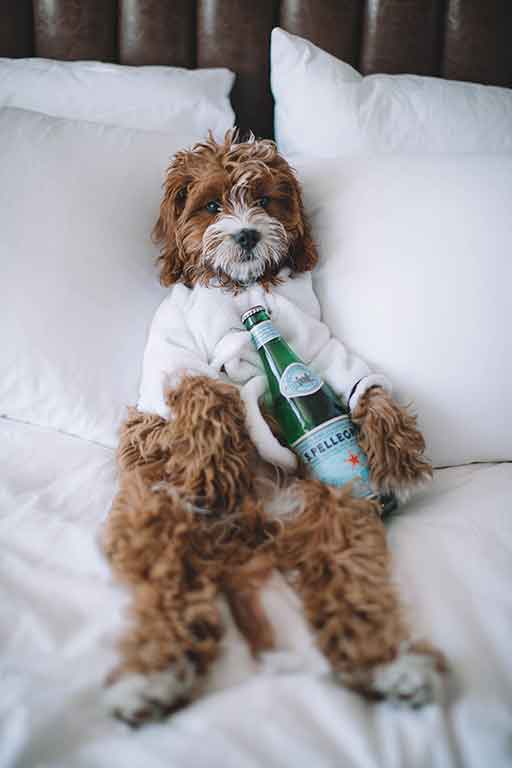 Perth (WA) is known for its high dog ownership rate, and there are plenty of dog-friendly things to do across the city. When it comes to dog-friendly accommodation in Perth, in our research, we discovered that there aren't any typical hotels you could stay in, in the city.
The closest you can get to a stay in a real hotel is down south in Mandurah at the Atrium Hotel. It's the first hotel in all of Western Australia that has officially become dog-friendly (Source: Mandurah Mail).
We have our finger's crossed, that there'll be many more hotels making a move to become dog-friendly in Western Australia in the future. In the meantime, we're excited that there are quite a few other types of dog-friendly accommodation to choose from around Perth. Let's look into our options, shall we?
Table of Contents
How To Find Dog-Friendly Accommodation In Perth
If you consult google with this query, you often end up with many Ads of big booking websites, which aren't all too helpful. So below, we've outlined the best approach that we know about to find dog-friendly accommodation around Perth. 
Airbnb For Dog-Friendly Accommodation
When looking for accommodation on Airbnb, you can click 'More filters', scroll down to 'House Rules' and tick 'Pets allowed'.
Doing that will show you all available options for Airbnb's across Perth that are pet-friendly. Furthermore, you can choose between booking a private room or having an entire place to yourself.
We often find that when travelling with a dog, there are many benefits to booking through Airbnb rather than staying in a hotel. That's because a lot of the Airbnb properties are private homes, studios, or granny flats with a fenced yard and easy parking included. 
If you're new to Airbnb, you can sign up through this link to get AUD 50 toward your first trip.
Stayz
Stayz is a similar platform to Airbnb where you can compare holiday rentals as well as filter for pet-friendly accommodation.
Bed and Breakfasts
There are also several pet-friendly Bed & Breakfasts as well as serviced accommodation available around Perth. We found the best way to browse through available options is on wotif.com.
Holiday & Caravan Parks
If you prefer to stay in a Holiday & Caravan Park rather than a private home, have a look at Discovery Parks Perth Airport (and their Pet-Friendly Studio Room) or the Discovery Park in the Swan Valley (and their Pet-Friendly Cabin).
Have You Been Looking For Dog-Friendly Accommodation In Perth Before?
We'd love to hear about your experiences! Please feel free to get in touch with us anytime, either through Instagram or our Contact Form. Thank you!