What Can I Do With My Dog In Perth?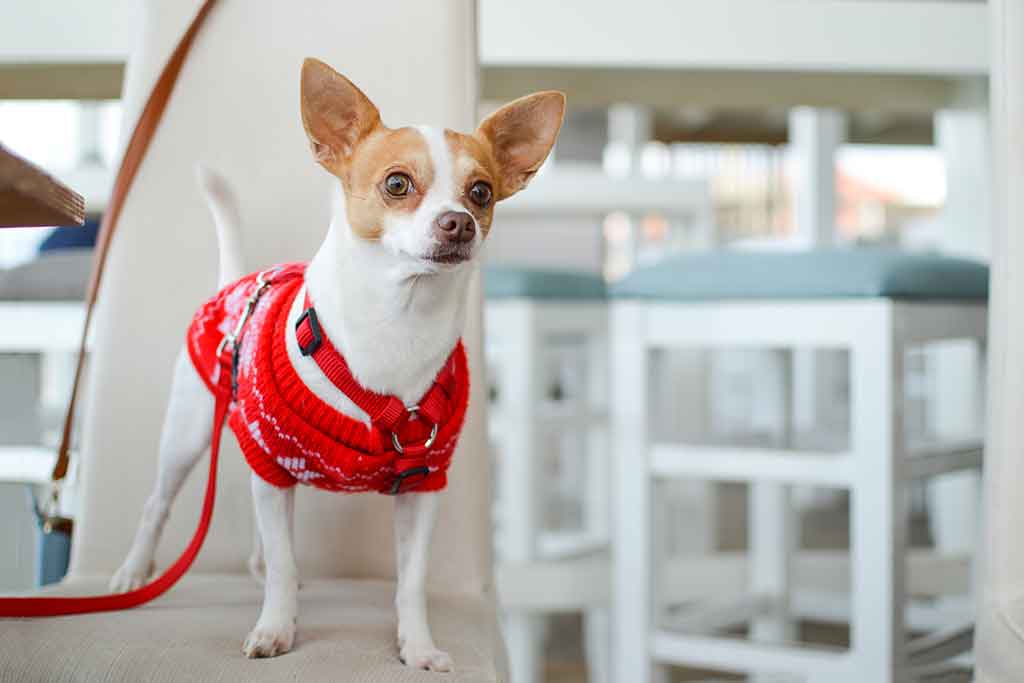 Perth is a fantastic place to call home if you have a dog. We don't just live in Australia's Sunshine State (yep, we get the most hours of sunshine per year 🎉), but there's also an abundance of dog-friendly activities that you can do with your dog.
Keep reading if you ever find yourself wondering 'What Can I Do With My Dog In Perth'.
From walks to hikes, to beach trips, to coffee dates, in this article, we'll take a closer look at some of the many great things you can do with your dog in Perth.
Table of Contents
Dog-Friendly Cafes In Perth
Australia has a unique coffee culture, and Perth has some amazing dog-friendly cafes for all occasions.
Feel like a cuppa by the beach? Check out the Wooden Wagon in Mosman Park, right by the dog beach.
Fancy fantastic brunch after a bush-walking adventure? Pop by Taylors Art & Coffee House in Middle Swan.
Want to spoil your dog with a Puppuccino? Go to Bespoke by Barista HQ in Victoria Park.
Feel like going all the way by ordering your dog his own dish alongside yours? The Wild Fig in Scarborough has a dog menu!
Looking for somewhere closer to home? Check out these two articles we put together with all the dog-friendly cafes across the different neighbourhoods of our city: Find a Dog-Friendly Cafe: Perth Northern Suburbs and Find a Dog-Friendly Cafe: Perth Southern Suburbs
Dog Beaches In Perth
Perth has lots of dedicated dog beaches along its coast, and they're all equally great with different features. Some of them are more sheltered and therefore better for beginners, some are bigger, some are smaller, and what they all have in common are the most beautiful sunsets you can imagine 🌅
Have a look here for more details on every one of them: A Tour Of Perth's Best Dog Beaches 
Discover A New Neighbourhood In Perth
Perth is pretty spread out, which means that there are plenty of different neighbourhoods you can discover. Grab your dog and explore somewhere new.
For example, you could check out one of the many fenced exercise areas (Find An Off-Leash Dog Exercise Park In Perth), followed by a trip to a dog-friendly cafe.
Or why not go on an on-leash hike in one of our many fabulous nature reserves, like Lake Monger in Wembley or the Trigg Bushland Reserve?
Attend A Doggie Play Date In Perth
There are a few different options for play dates in Perth. Have a browse for relevant Facebook groups, Meetups, or check out Slate Cafe in Bennett Springs.
Go to a Dog-Friendly Event
There are many different dog-friendly events throughout the year, such as Farmers Markets with dozens of stallholders who cater to dogs specifically.
Head on over to our Instagram where we keep you updated about dog-friendly events on the weekly. Or sign up to our newsletter below for updates about dog-friendly things that are happening in Australia.  
What Can I Do With My Dog In Perth – Frequently Asked Questions
When it comes to what we can do in Perth with our dogs, there are a few questions we get asked frequently. We'll do our best to answer them below.
Where Can I Take My Dog In Perth?
There are many places across Perth where you can take your well-trained dog.
Can You Swim At A Dog Beach?
This is a great question, but there's no black and white answer. You can certainly swim at many of our dog beaches most of the time (some are more sheltered than others), but you still need to be aware and cautious of the circumstances, e.g. local conditions such as the weather. Talk to other locals when you can, and if you have a weird feeling about it, just don't do it.
Are Dogs Allowed In Perth City?
Yes, dogs are allowed in Perth City. You can learn more about how the City of Perth welcomes pets here.
Can I Take My Dog To Kings Park Perth?
Yes, you can take your dog to Kings Park in Perth. They are allowed in most areas, as long as they're on a leash that is no longer than two metres.
Note that dogs can not go within 10 metres of kids play areas, on the elevated section of the Lotterywest Federation Walkway and inside the Rio Tinto Natureescape, as well as the Kings Park Festival, Australia Day, ANZAC Day or summer events.
You can read more about it here.
Is Lake Monger Dog Friendly?
Yes, Lake Monger is dog-friendly. You can take your dog on an on-leash walk around the lake, as well as to the dedicated dog exercise area located in the south-east corner of the Lake Monger Reserve.
How Long Does It Take To Walk Around Lake Monger?
It depends on your pace, but it will typically take you less than an hour to walk around Lake Monger. It's a 3.5km look to walk around the lake.
Are Dogs Allowed In Hyde Park Perth?
Yes, dogs are allowed in Hyde Park Perth as long as they're on a leash. Dogs are not allowed in Hyde Park during the Hyde Park Fair and City of Vincent Summer Concert Series.
Is Coogee Beach Perth Dog Friendly?
There are different parts to Coogee Beach, with dog off-leash exercise beaches in the north and south, as well as an on-lead section in the middle, additionally to a section where dogs are prohibited.
Before you go, check out the map here.
Can You Take Dogs To Scarborough Beach?
Dogs must be on a leash in the Scarborough Beach Reserve. If you're after an off-leash Dog beach, take your dog to the dedicated Peasholm Dog Beach just a short drive south of Scarborough.
Is Bicton Baths Dog Friendly?
Dogs are not allowed in the Bicton Baths swimming area. The closest dog exercise area with access to water is the Attadale Foreshore Reserve. You can check out this map for more details.
Can Dogs Go To Hillarys Boat Harbour?
No, dogs are not allowed to go to Hillarys Boat Harbour.
Can You Take Dogs To Bold Park?
Yes, you can take your dog to Bold Park, but they must be on a leash that's no longer than 2m at all times.
Can You Take Dogs To Cottesloe Beach?
You can take dogs to the two dedicated dog exercise areas, which are the northern and the southern dog beach.
Are Dogs Allowed On Rockingham Foreshore?
Dogs are not allowed on the foreshore beach, but there are designated dog beaches at the northern and southern end of the foreshore.