A Complete Guide To Fully Fenced Dog Parks In Perth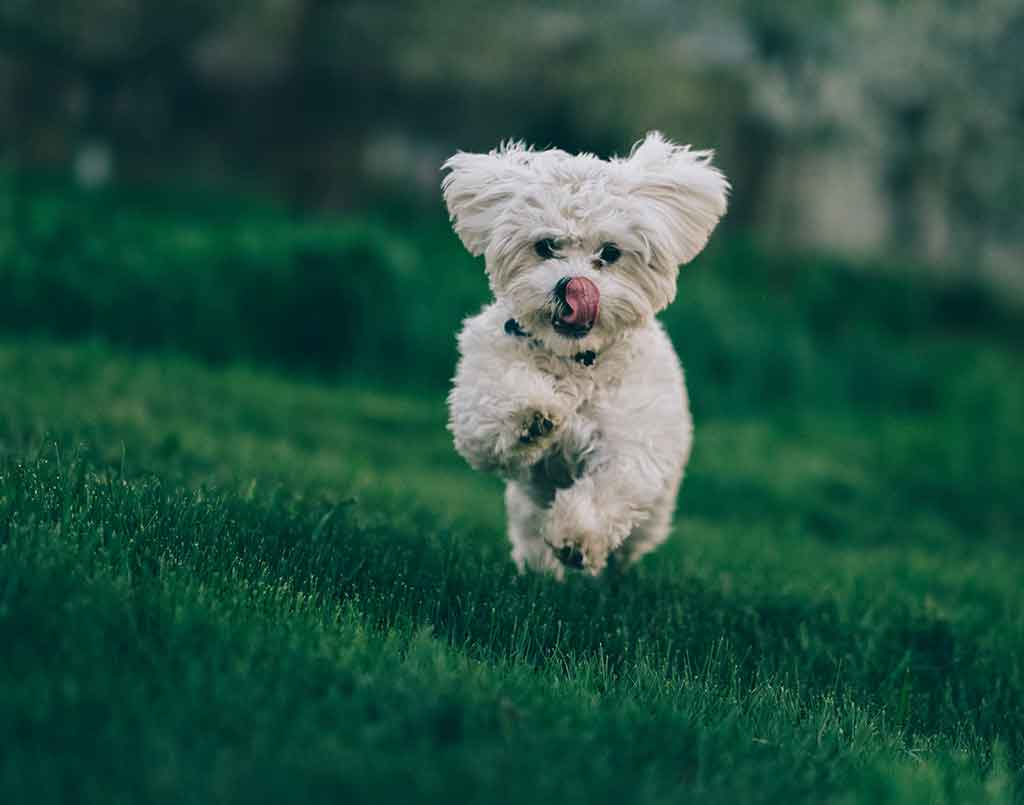 In this article, I'm excited to share with you lots of amazing fully fenced dog parks in Perth.
If you call Perth home, finding a place for your furry friend to romp and play in isn't as difficult as you might think!
Regardless of which neighbourhood you live in, there are many official Enclosed Dog Parks in Perth, and they come in all shapes and sizes. 
From waterside fenced parks and spacious dog runs to lesser-known dog exercise areas, Perth has practically outdone itself and continues to build more spaces with engaging features just for our pooches.
Many dog parks have a lovely community feel, and going to the Dog Park is an excellent opportunity for you to meet and chat with other dog lovers.
We also have an article about (not fenced) off-leash dog exercise parks in Perth that you might enjoy.
Table of Contents
Fenced Dog Park Etiquette
Before you go, please make sure that everyone in our community has a pleasant experience and takes care of each other by familiarising yourself with proper Dog Park Behaviour.
No matter which Dog Park around Perth you choose to visit, always remember to:
Pick up after your dog and properly dispose of waste
Play nice! Don't let your dog chase birds or other local wildlife.
Only have your dog off-leash if you can bring him under your control if you need to
Watch your dog! Don't just go there to chat with other dog owners or to play with your phone without paying attention to what your dog is doing. Dog Parks can be stressful places for some pooches, so learn how to read your dog's body language, observe your dog, and take responsibility and intervene if required.
Safety first: Your dog must be fully vaccinated and microchipped when you visit a Dog Park.
Map: Where to Find Fully Fenced Dog Parks in Perth
Click the top right icon to open this map in Google Maps so that you can share or save it to easily access Perth Dog Parks in the future! 🐶
Northern Suburbs – Enclosed Dog Parks in Perth
We found a total of 11 Enclosed Dog Parks in Perth's Northern Suburbs. Let us know if we missed one! 🙂
Aveley Dog Park
Aveley Fenced Dog Park is a great place for your dog to burn off energy while you can meet other people from the community.
It's a clean park with fresh drinking water and enrichment activities on-site.
Plus, there are always plenty of waste bags and trash cans to help you clean up after your pup. The small and large dog park are separated.
Balga Dog Park
Balga Enclosed Dog Park boasts a sandy area as well as a grass area, obstacles, as well as benches for the humans to sit on.
Carine Fenced Dog Park
If your dog has a ton of energy, check out the Fenced Dog Park in Carine, which features a sand pit as well as obstacles. With plenty of trees and shade, there are also benches for humans to sit down.
Daniella Dog Park
The Dog Park in Daniella features different areas for big and small dogs, obstacle courses as well as shade and fresh water. People are generally very friendly, and no matter whether you visit the big dog or the small dog area, your social pup is sure to have a blast.
Ellenbrook Dog Exercise Park
At the Dog Exercise Park in Ellenbrook, you can choose between separate areas for large and small dogs. It's also an excellent opportunity for you to meet and chat with other fellow dog lovers.
Highgate Jack Marks Park (Small-Medium Dogs)
Look no further if you love coffee as much as you love pooches. The Jack Marks Park in Highgate has a cafe close by that you can only access from the park. It's a fantastic place to meet locals, and there's also plenty of shade, water bowls and poo bags for the puppers.
Inglewood Dog Park
The spacious Dog Park in Inglewood has both sand and grass surfaces, obstacles for training, benches for humans, a covered gazebo, and several water stations.
Nedlands Carrington Dog Park
The Carrington Dog Park is situated in Nedlands and has a fenced area for dogs as well as a separate area for children.
This is great because it means that parents don't have to worry. Kids can see the dogs but are in a separate enclosed area. It's a clean and shaded park with a sand pit for dogs to dig, water fountains, and a cafe close by.
North Beach Dog Park
We love this Fully Fenced Dog Park because it's so close to the Dog Beach! It's double-gated for extra security, however, note that there are no separate areas for big and small dogs, and it's a bit smaller than most other Dog Parks too.
Kingsway Dog Park
Kingsway Dog Park has it all – friendly locals, water fountains, shade, poo bags & bins, a double gate for safety, as well as separate areas for large & small dogs, a sand pit and climbable surfaces. It's a perfect area for dogs to romp around.
Whiteman Park Dog Park
The Dog Park in Whiteman Park has separate areas for large and small dogs, high fences, water fountains and shady trees.
Southern Suburbs – Fully Fenced Dog Parks in Perth
We found a total of 12 Enclosed Dog Parks in Perth's Southern Suburbs. Let us know if we missed one! 🙂
Banjup Calleya Dog Park
Calleya Dog Park in Banjup has separate sections for small and large dogs, fresh water, as well as obstacles for the dogs to use. Outside the enclosure is a grassed area with a barbeque area in the shade, so it's basically a slice of heaven.
Baldivis Enclosed Dog Park
Located in Baldivis, this Enclosed Dog Park, which is split into areas for pooches both big and small, has water facilities for both pets and owners, shade, seating areas and an excellent social atmosphere amongst the dog owners.
Bushmead Greenslope Dog Park
The Greenslope Dog Park in Bushmade has obstacles available for the dogs to play or train with, provides much-needed shade in the summer, and has waste bags handy so you can easily clean after your pup.
Byford The Glades Dog Park
If your dog loves sand, the Glades Dog Park in Byford is heaven. It's a large area with mostly sand and some obstacles to play or train.
Hilbert Sienna Wood Dog Park
Sienna Wood Dog Park in Hilbert has double entry gates to ensure that pooches won't get loose at this lovely park with excellent facilities. There are two separate enclosed spaces for large and small dogs, obstacles for training as well as water fountains available.
Jandakot Yarra Vista Enclosed Dog Park
Head over to the Yarra Vista Enclosed Dog Park in Jandakot for a separated big and small dog enclosure, lots of shade, agility obstacles, and a double-gated entrance for extra security. There's also a playground for kids situated between the two pens if you want to bring the human kids along too.
Kelmscott John Dunn Memorial Dog Park
The John Dunn Memorial Dog Park in Kelmscott is a well fenced off park with not just two but three separate areas for small, medium, and big dogs available.
With plenty of seating for humans, a large gazebo area and shaded bench seats in each enclosure, this Dog Park has it all.
There are obstacles available for play or training, a sand pit for digging, water dispensers for humans and pooches and of course waste bags and bins to make it easy to pick up after your pupper.
Maddington Harmony Fields
The Harmony Fields Dog Park in Maddington is a great place to take your dogs. It has a separate area for big and small dogs, play equipment and water available on-site.
Piara Waters Newhaven Dog Park
Head over to the Newhaven Dog Park in Piara Waters for obstacles and toys for your dog to play with in two separate areas for big and small dogs. There are benches under shady trees for us humans, and drinking water is available as well. Note that there are no toilets on-site.
Parmelia Peace Dog Park
At the Peace Park in Parmelia, you'll find two separate enclosures for big and small dogs with tunnels and agility gear, water, and chairs to sit in shaded areas. Note that there is no toilet available on-site.
Rockingham Enclosed Dog Park
The Enclosed Dog Park in Rockingham features two separate areas for big and small dogs with a sand and bushland section to run around.
Wandi Honeywood Dog Park
The Honeywood Dog Park in Wandi has obstacles, covered seating, bins as well as poo bags available on-site, with two separate enclosed spaces for large and small canines. Just be aware that you will need to walk through the big dog pen to get to the little dog pen.
Did we miss a Dog Park in Perth?
We LOVE hearing about all the fabulous dog-friendly places around Perth. Please feel free to get in touch with us anytime, either through Instagram or our Contact Form. Thank you! 💞🐾