Six Dog-Friendly Perth Markets You Need To Know About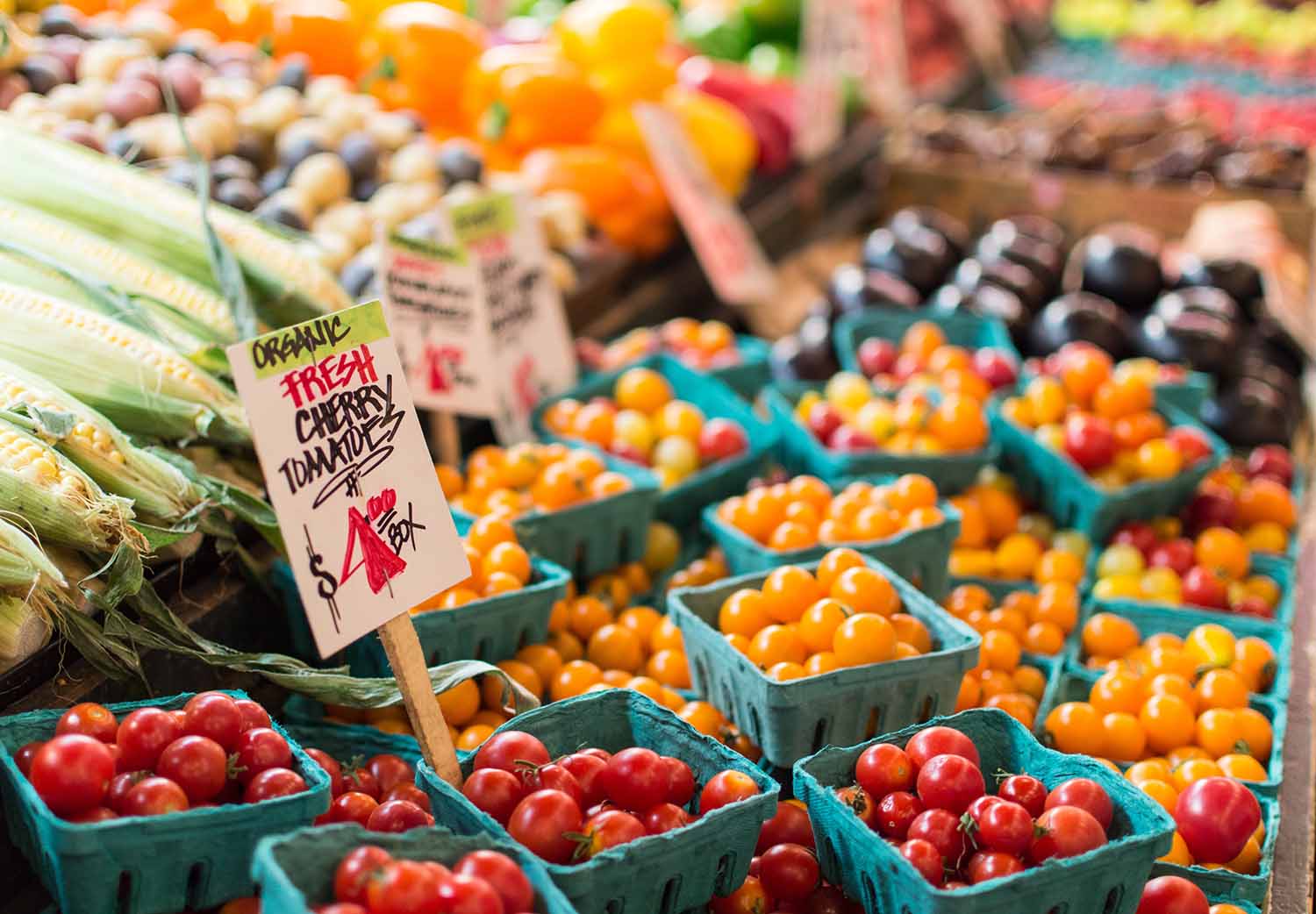 Do you love markets but don't like to leave your dog at home? There's no doubt that markets are always better if your best friend is allowed to come along too.
Due to health and safety regulations, sometimes our furbabies aren't allowed to come with us though. However, there are some great Perth Markets that do welcome pooches – as long as they are well-behaved and kept on a leash during their visit.
From night markets to morning farmers markets, here are six great dog-friendly Perth Markets where four-legged friends are welcome to join their owners for a shop, browse and a bite to eat.
Table of Contents
Inglewood Night Markets
This is your chance to try all the different foods from all around the world at reasonable prices.
Known for their great vibes, and for being busy but not overwhelming, the Inglewood Night Markets are open from 6 pm on Mondays, from October to April (and have fast become synonymous with #nocookmondays 😜).
Additionally to great food stalls, the Inglewood Night Markets also have buskers for a lovely night out.
Don't forget to pop by the dog treat stall when you're there!
Perth Mess Hall
Perth's first permanent food truck park is located at the Old Swan Barracks (8 Francis Street) and opens every weekend.
There are more than 50 trucks in rotation, meaning you have a choice of eight different ones every week.
Dogs are welcome but must be kept on leashes and are only allowed in the outside area.
Growers Green Farmers Market in Beaconsfield
The Growers Green Farmers Market is a fantastic Sunday market held in the Fremantle College in Beaconsfield.
There's a great selection of stalls with local produce and products, tasty coffee and food in a relaxing atmosphere with families, dogs and live music.
A perfect way to start your Sunday!
Manning Farmers Market
The Manning Farmers Market is held weekly on Saturdays from 7.30 am until 12.30 noon. It's a massive market with a huge variety of produce that's hard to beat, so altogether a fantastic Perth Market.
There's also live music and several areas to sit and listen to music while you enjoy your food.
The Manning Farmers Market is a super pet-friendly market, where two-legged guests will find plenty of stalls dedicated entirely to them (think treats and a dog wash operator).
They even have a section set aside for people with dogs specifically 🐶
Vic Park Farmers Market
Not far away from the Manning Farmers Market, but much more intimate, is the Victoria Park Farmers Market.
While the selection of stalls is smaller, it's known to be a dog-friendly market and there's always a few stallholders around who are catering for dogs specifically (like Go Fetch Bakery 🐾).
Make sure to follow the Victoria Park Farmers Market on Facebook, as they sometimes run dog-themed Sunday markets with a lot of stalls just for dogs!
Scarborough Sunset Markets
The Scarborough Sunset Markets run on from October until April and are a fantastic event for literally everyone.
The market runs every Thursday from 5 pm – 9 pm.
No matter if you're young or old, human or furbaby, there will certainly be something that you'll enjoy doing at the Scarborough Sunset Markets.
What Are Your Favourite Dog-Friendly Perth Markets?
We LOVE hearing about all the fabulous dog-friendly places around Perth. Please feel free to get in touch with us anytime, either through Instagram or our Contact Form. Thank you!