The 5 Best Weekend Activities for Perth Dogs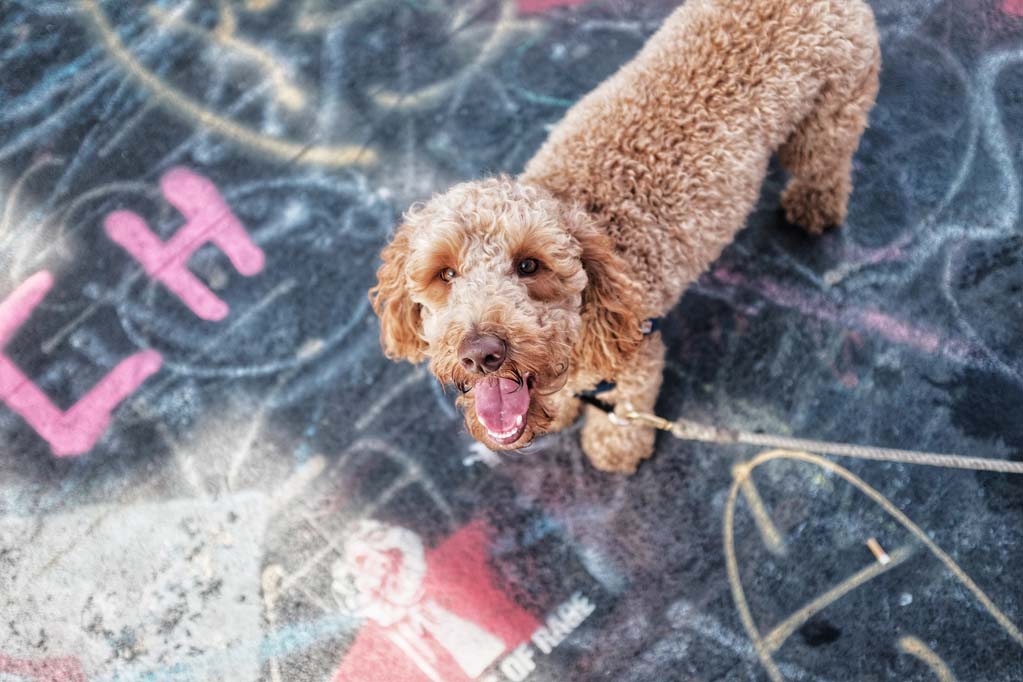 Life often gets busy, and we don't get to spend as much time with our dogs as we want to. Especially on weekdays, work and social commitments can be time-consuming, so weekends are our best opportunity to spend quality time with our dog.
They're our best friends for a reason, and nothing beats hanging out with them. That's why we've put together a list of the five best weekend activities for Perth Dogs.
Table of Contents
Work out together
If you're anything like us, not doing enough physical exercise is usually our second biggest concern, right after not spending enough time with our pups!
Luckily enough, these two go hand in hand together, because dogs are the ultimate workout partner. So, instead of going to the gym on the weekend, do something active with your dog. You get a good workout, and your pup gets some quality time with you. Win-win.
In fact, we bet you won't find a more eager cardio-partner than your dog. Their enthusiasm is contagious, and just when you think you've hit your workout peak, they'll motivate you to keep on going.
Go for a jog, walk, or hike
A classic furfriend-friendly exercise idea that you can do in most places, is to go for a jog or walk
If you have more time, you could take your pup for a hike. Hikes around Perth are available for any kind of hiker, from easy to difficult. We recommend having a look at the Trails WA website, where you can filter not just for experience level, but also for dog-friendly trails! 
Take your dog for a swim
Another low-impact type of exercise that you can do with your dog is swimming. Try a sheltered beach like South Beach in Fremantle (find a different beach in this post: A Tour Of Perth's Best Dog Beaches), or you could even book yourself a heated pool just for yourself and your dog with Fur Kidz in Canning Vale.
Schedule social events that involve your dog
Dogs are the greatest thing in the world, and there are plenty of dog-friendly places around Perth, so we don't have to leave them at home on weekends.
No matter if you're after breakfast, brunch, lunch, dinner, or a drink at night, you'll be spoilt for choice. We have many awesome businesses around Perth that encourage you to bring your pup along!
We put together a long list of cafes that serve Puppuccinos (Where to get your Pup a Puppuccino in Perth) and wrote a post about the Top 10 dog-friendly bars in Perth (Top 10 dog-friendly bars in Perth).
Chill out at the beach together
It's a long hot summer that we have here in Perth, so why not hit the beach with your furry pal?
You could grab a coffee, go for a swim, or just lie there and soak up some sunshine. The choice is all yours, and there are plenty of dog-friendly beaches to choose from in Perth.
Don't forget to provide enough opportunities for shady naps and hydration, for both yourself and your pupper. You also want to watch what your dog drinks, as many dogs love to drink saltwater at the beach. Do your best to limit your dog from drinking saltwater and encourage hydrating with fresh water.
Go to the Farmers Market
Another great weekend activity for Perth dogs is a trip to the Farmers Market. We have so, so many great farmers markets in Perth, we don't even know where to start. The Farmers Market on Manning runs every Saturday and is huge in size, has great quality of produce and a one-of-a-kind atmosphere.
Often, there's a dog wash and several dog-treat stalls throughout the big market. They also have a dedicated area for dog-owners, to sit in and enjoy the live music.
Furkidz Indoor Pool
Did you know that you can rent a heated indoor pool just for you and your dog by the hour in Canning Vale? Swimming is an excellent form of exercise for dogs, and it's super easy to make a booking online with Fur Kidz Resort.
While it's easy to go to a dog beach in Perth, there are many reasons why you might want to book a private pool.
For one, it's a great place for puppies to learn how to swim in a save environment.
Also, if you have a dog who's a bit anxious around other dogs, you'll be happy to learn that swimming is a fantastic way to burn excess energy. It's good for the whole body, from cardio to muscles, and it helps to keep your dog active and healthy.
What are your favourite dog-friendly weekend activities in Perth?
Let us know through Instagram or reach out via our contact page, so that we can share them in a future post! 😀