Top Places To Take Your Dog In Victoria Park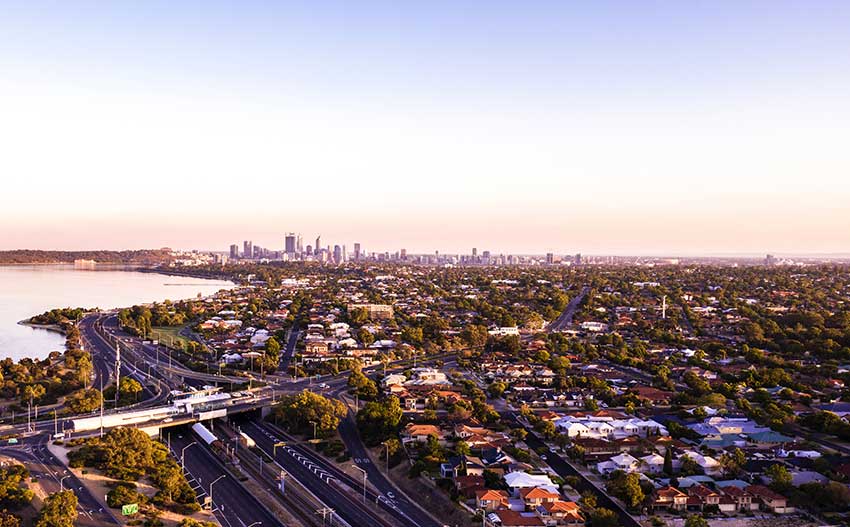 Victoria Park is a fantastic neighbourhood to call home and makes for a great day trip for people living elsewhere. It's a quaint, leafy, quirky spot tucked away in the CBD's shadow on the other side of the Swan River. With Perth being such a remote city, we're big fans of #staycations and exploring all the different neighbourhoods across our city.
The greatest thing about Staycations is that we can take our dogs. So, let's jump right into some of our favourite dog-friendly activities in Victoria Park. Please note that we're far from finished with this post, so feel free to share your thoughts and favourite dog-friendly activities in the area with us! You can do this either through Instagram or our Contact Form. Thank you! 
Table of Contents
Vic Park Farmers' Market
Close to the Park Centre in East Vic Park, the Farmers' Market runs every Sunday from 8 am – 12 noon. You'll typically find lots of stall holders selling locally sourced produce, fresh baked goods, gourmet and organic foods and artisan products.
The market is super dog-friendly, so make the most of it while you're there. You could stock up on dog treats from Go Fetch Bakery, or even go as far as pre-ordering a doggy birthday cake from them to pick up at the market.
The Vic Park Farmers' Market has also run dog-themed markets in the past, so keep an eye out on their socials for future upcoming events.
Social Manna
Social Manna is a trendy place with a spacious corner address where Albany Highway meets Mackie Street. There are plenty of dog-friendly places to sit in their alfresco area. Social Manna offers a simple, sound and honest menu with an excellent selection of fresh cakes, pastries, and confectionery. They're so dog-friendly, they even run a Dogs of Social Manna Instagram account!
Dog Parks
The Town of Victoria Park has several fantastic dog exercise areas, and our current favourite is the Harold Rossiter Park in East Victoria Park. It's not fenced, but it's a big space where dogs can run off their leashes.
One of the reasons we like it so much is because of the Kensington Bushland Reserve right next to it. If you want, you can mix things up and take your dog for an on-leash walk there too! Have a look at our other posts to find all the dog-friendly parks in the area: Find An Off-Leash Dog Exercise Park In Perth and A Complete Guide To Fully Fenced Dog Parks In Perth.
Balmoral Hotel
The Balmoral is a popular pub in East Victoria Park, known for their great vibes, delicious foods, friendly staff as well as for being dog-friendly to friendly dogs. They have a big outside area with sheltered spots for when it rains and plenty of water bowls for all the doggos that come to visit. 
Antz In Ya Pantz
Antz In Ya Pantz has a couple of coffee shops in Victoria Park as well as a roastery close by which supplies not just their own but many other cafes with fresh beans. We love going to Antz for their fantastic coffee, bagels, and the adorable puppers you typically find hanging out outside with their owners (@pupsofantz).
Antz In Ya Pantz is also strong on sustainability, and one of their Victoria Park cafes flat-out refuses to sell takeaway coffees in non-reusable cups.
They also encourage people who come in to buy coffee beans to bring their own containers or recycle their previously bought paper bags.
Taylor Reserve
Taylor Reserve is a dog exercise area on the Town of Victoria Park's foreshore section of the Swan River. It's a beautiful grassed area where your well-trained dog can run around off-leash. Furthermore, the large open space also features a stunning backdrop of the river and city skyline, which makes for great photo opportunities for Perth Dogs!
What Are Your Favourite Dog-Friendly Activities In The Town Of Victoria Park?
Please share them with us, either through Instagram or our Contact Form. Thank you!