7 Dog Blankets For Keeping Your Pooch Warm And Cozy
Image by Glenn Han on Unsplash
Do you have a furry friend that loves to curl up next to you on the couch when it's cold outside? If so, you know how important it is to keep them warm and cozy. One way to do that is by buying them a dog blanket! Not only will this keep them warm, but it will also give them a sense of security and comfort. In this article, we will show you some great pet blankets that you can buy if you're in Australia!
Table of Contents
What's the best dog blanket for Australian dogs?
There are many different uses for pet blankets. You just need to find the right one for your needs.
Here are some of the many different uses for dog blankets:
To protect the couch or bed from dog hair, dirt, and scratches
To protect the car seat from dog hair, dirt, and scratches
To make a crate more comfortable
Some dogs like to snuggle underneath blankets
To protect the dog bed from dog hair, dirt, and scratches
To give the dog a dedicated area to sleep when traveling
Now that you know all of the different ways a dog blanket can be used, let's take a look at some of them.
Personalised pet blanket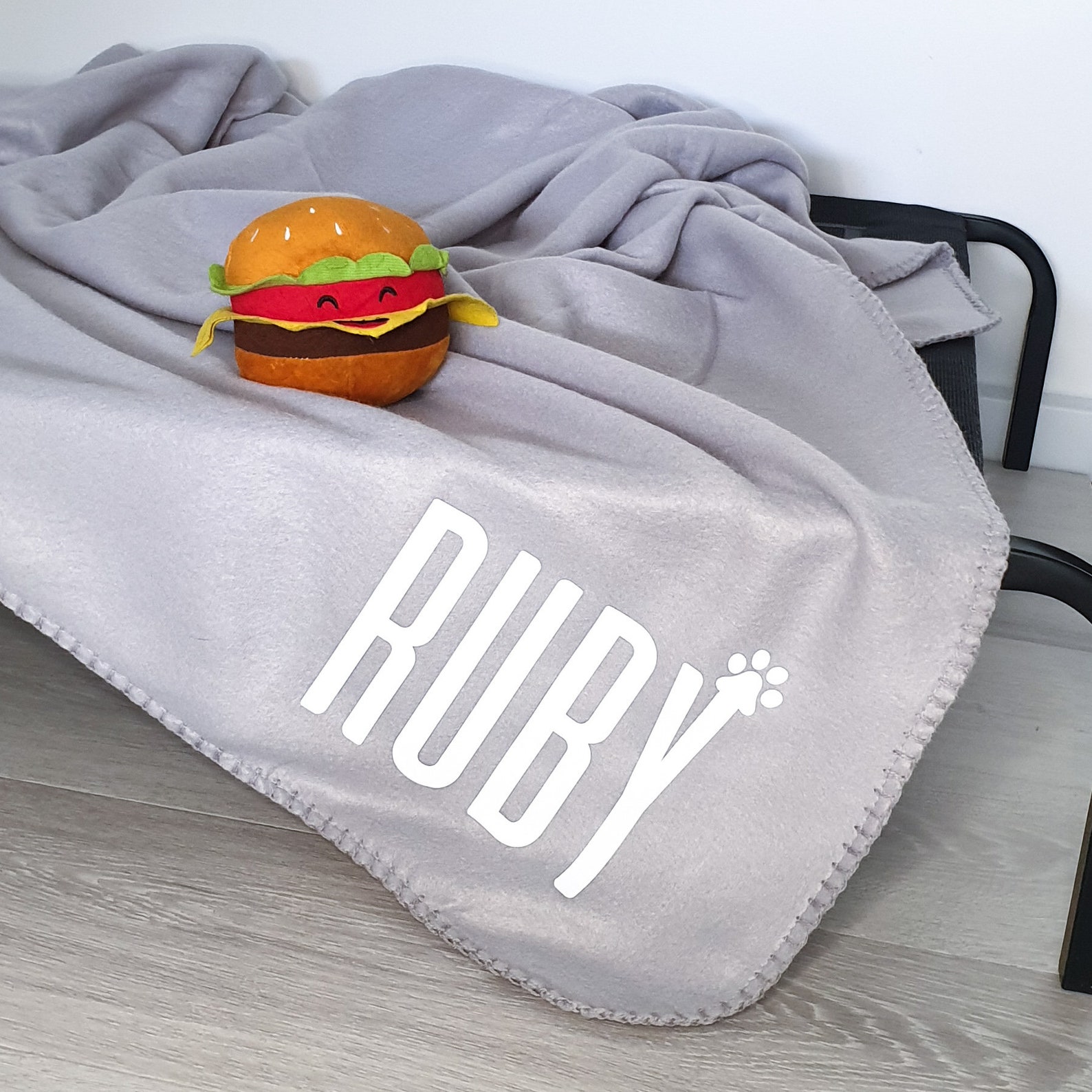 Bamboo and cotton knitted dog blanket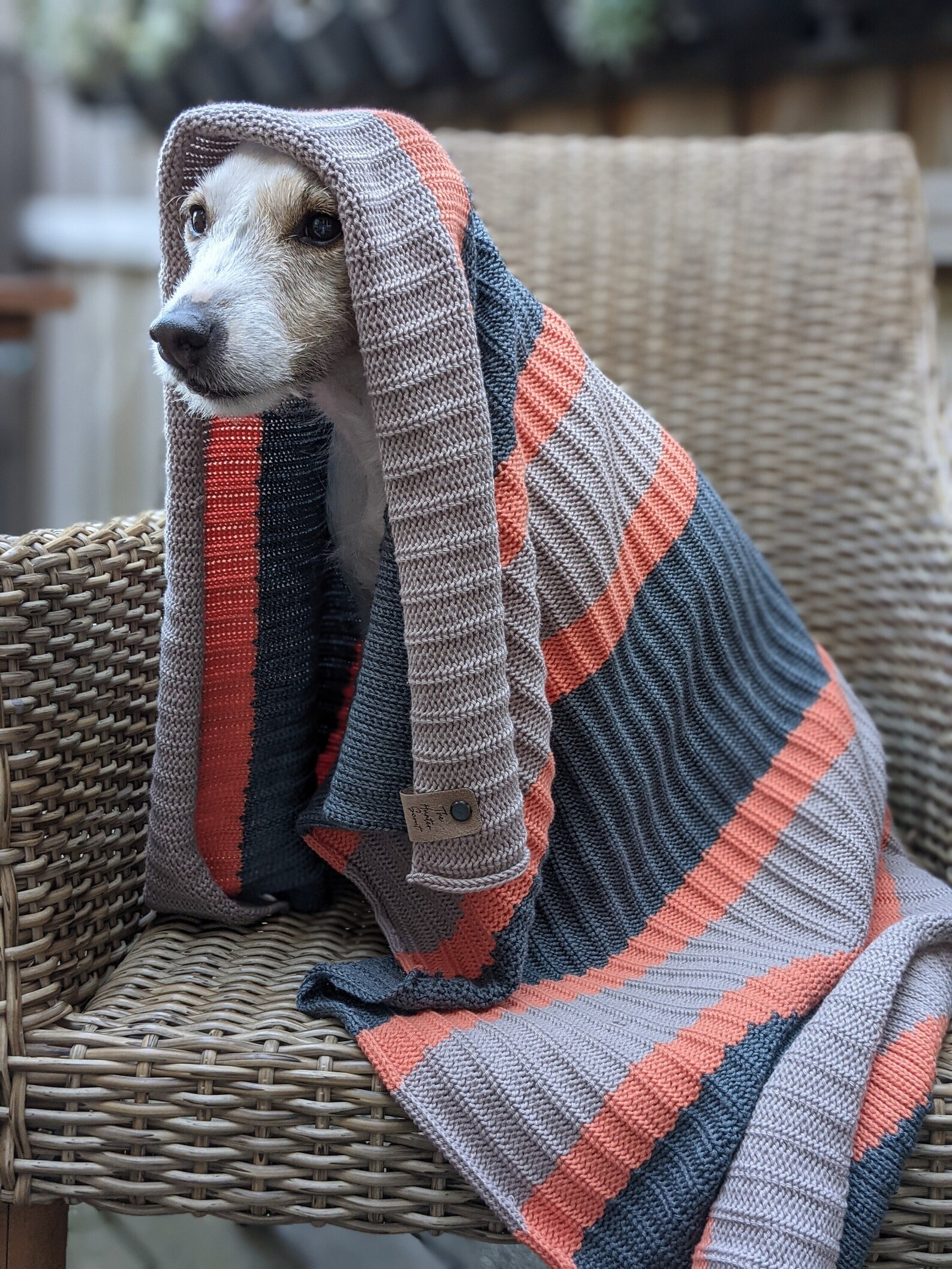 Super soft puppy blanket
Waterproof pet blanket
Mog & Bone plush dog blanket
What is the best material for a dog blanket?
The best and most common materials for dog blankets are fleece, cotton, and polyester.
Dog blankets can be made of many different materials. They each have their own advantages and disadvantages, or are better suited than others for different uses.
But the ones mentioned above are the easiest to clean. Blankets made from wool for example, can be more difficult to clean, because they need to be washed by hands or at 30 degrees.
Fleece
The benefits of fleece dog blankets are that they can be washed in the washing machine, they dry quickly and they're soft and comfortable for your dog.
Cotton
The benefits of cotton dog blankets are similar to the ones of fleece dog blankets, and additionally it's also easier to remove hair from products made of cotton.
Do dogs need blankets to sleep?
No, dogs don't need blankets to sleep. But some dogs like them, and then it's nice to do something nice for our dogs by giving them one. Also, some dogs may like a blanket sometime, but not all the time. It's just personal preference, similar to humans.
Do anxiety blankets for dogs work?
Anxiety blankets for dogs are thought to work in a similar way to Thundershirts, or anxiety blankets for humans for that matter. It's the weight and the gentle pressure it applies, that's said to have calming effects, which may decrease feelings of anxiety and stress.
Similar to Thundershirts for dogs, and weighted blankets for humans, anxiety blankets for dogs may be an absolute miracle helper for some, but may also not do anything at all for others.
All dogs are individuals with their own preferences. So, the only way the find out is to try it out.
That said, there are some safety hazards to be cautious of when purchasing an anxiety blanket for your dog.
It's important to pay close attention to the type of filling material, and to make sure they're non-toxic.
Also, the anxiety blanket should not be too heavy for your dog – be extra careful with small breeds, puppies, and dogs with flat faces who may already have breathing issues.
In general, it's a good idea to discuss the topic with your vet before you try one out.