Where To Get Your Dog A Sleeping Bag in Australia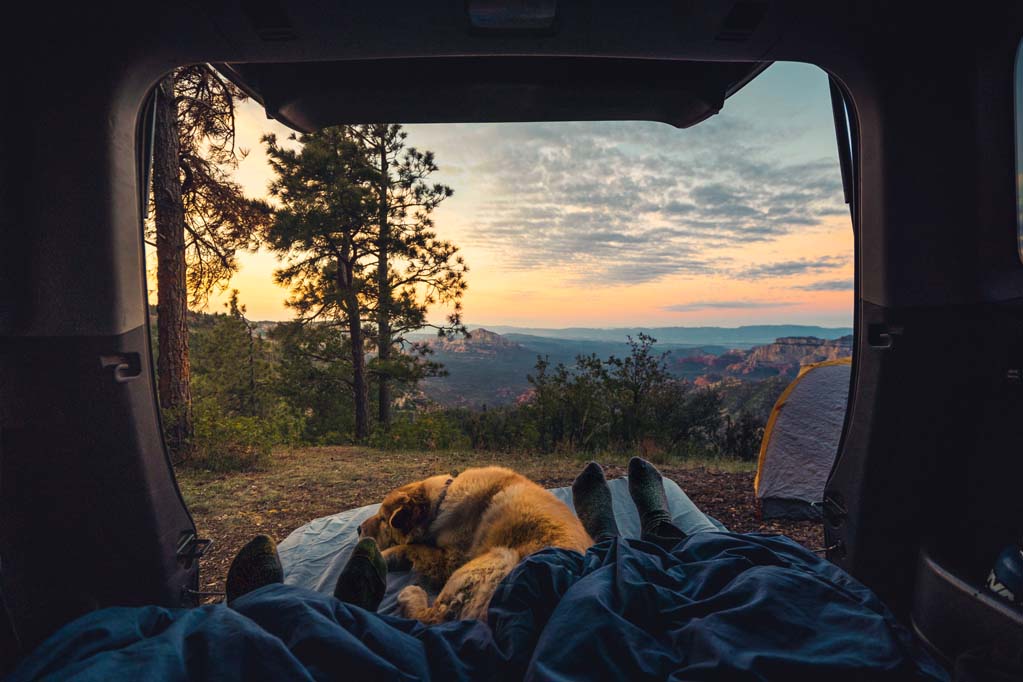 We all know what it feels like when we don't get enough sleep, and a bunch of studies suggest that dogs can suffer from a lack of good quality sleep too!
Now, this doesn't mean that you need to get your dog a sleeping bag for better quality sleep. But if you notice that your dog has a tendency to get comfortable under cover, it might be worthwhile to invest in one.
Just like people, all dogs have a unique personality and varying preferences. Some dogs couldn't care less where they sleep. We know of many dog owners who spent lots of money on comfy dog beds but their dog continued to prefer to sleep on the cold tiles instead.
If you ask us, we think a dog sleeping bag makes sense when you already know that your dog likes to get comfy under covers. Also, if your dog hangs out on the couch with you, or sleeps in bed with you, giving them their own sleeping bag can increase comfort for both of you.
The obvious is also camping trips. If you once had to make a choice between sharing your sleeping bag with your dog or watching your dog suffer from the cold at night, you'll know that neither of them have been a good choice to make, and you'll probably want to be better prepared for the next trip (and maybe even bring an entire dog backpack with all your dog's important bits).
We've done some research, and in this article we'll show you everything we learned and where you can get your dog a sleeping bag in Australia.
Table of Contents
What are the different types of sleeping bags for dogs?
There are different types of sleeping bags that you can get for your dog, depending on the reason you're getting one.
For example, if you're looking for something cozy to have in your living room, you might be interested in a den-type sleeping bag.
Or if you're looking for a solution for traveling and camping trips, you're probably after an easy-to-pack and properly insulated sleeping bag.
Here are some of the most common types of sleeping bags for dogs:
Dog Sleeping Bags that ship from Australia
To be completely honest with you, we have to admit that is was a bit hard to find many dog sleeping bags locally. There are some great hand-made options on Etsy and a few choices on online retailers such as Amazon, but not much in between.
If you know of an Australian small business that sells dog sleeping bags, please let us know so that we can add them to the list!
Dog Den Bed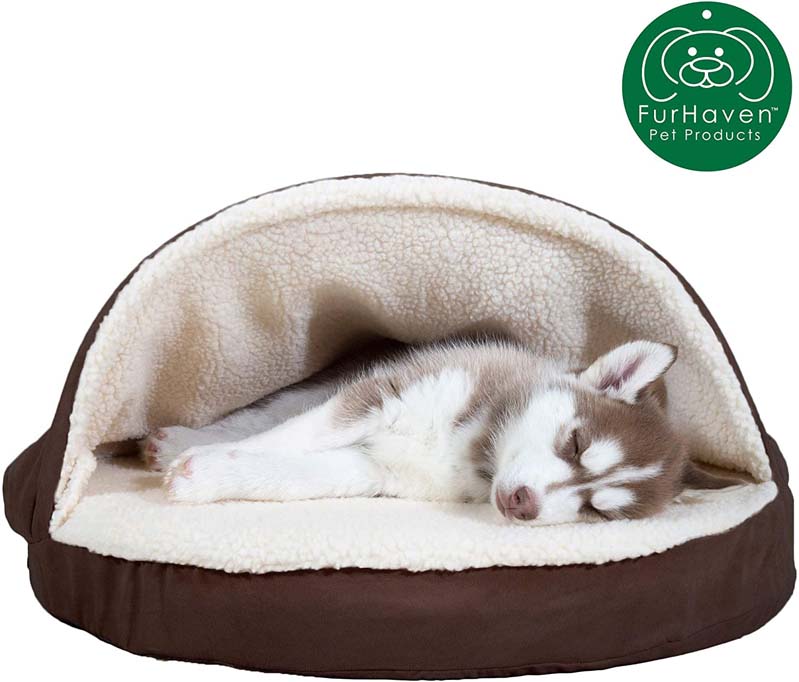 Found on Amazon, this snuggly bed includes an orthopaedic support foam.
Spinifex Sleeping Bag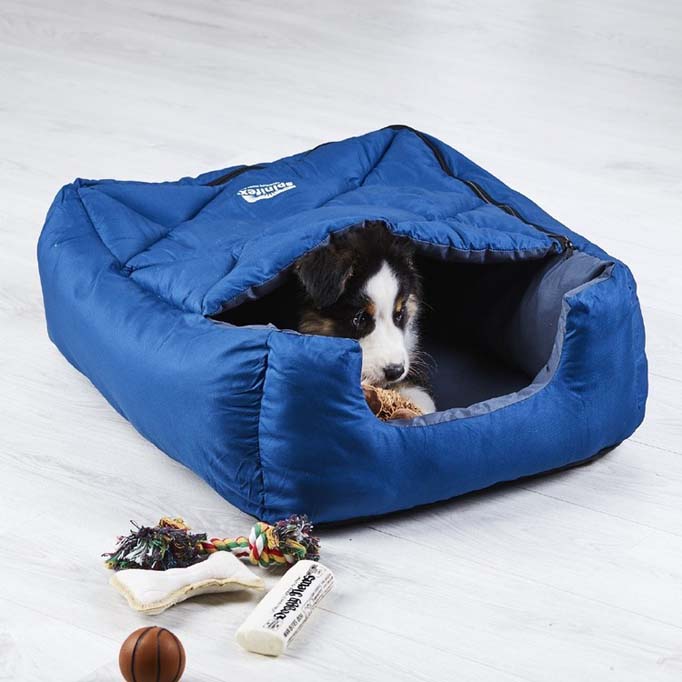 We found this dog sleeping bag on Anaconda and they can be bought in store or online
Dog Cave Bed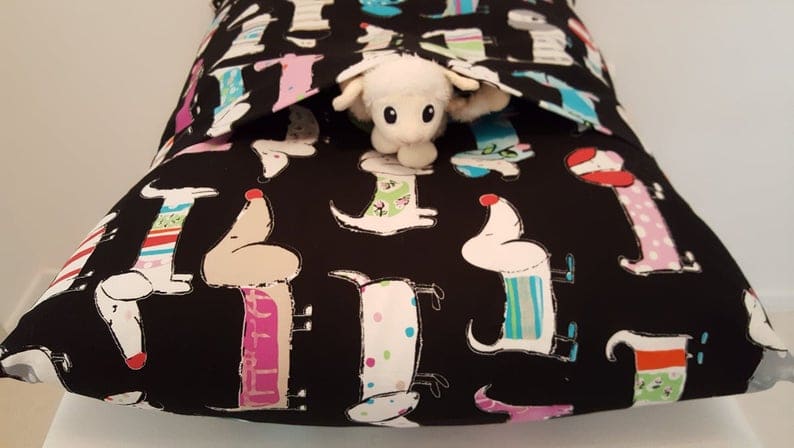 Choose from many different styles of handmade cave beds, shipped from Cairns, QLD.
Dog Pod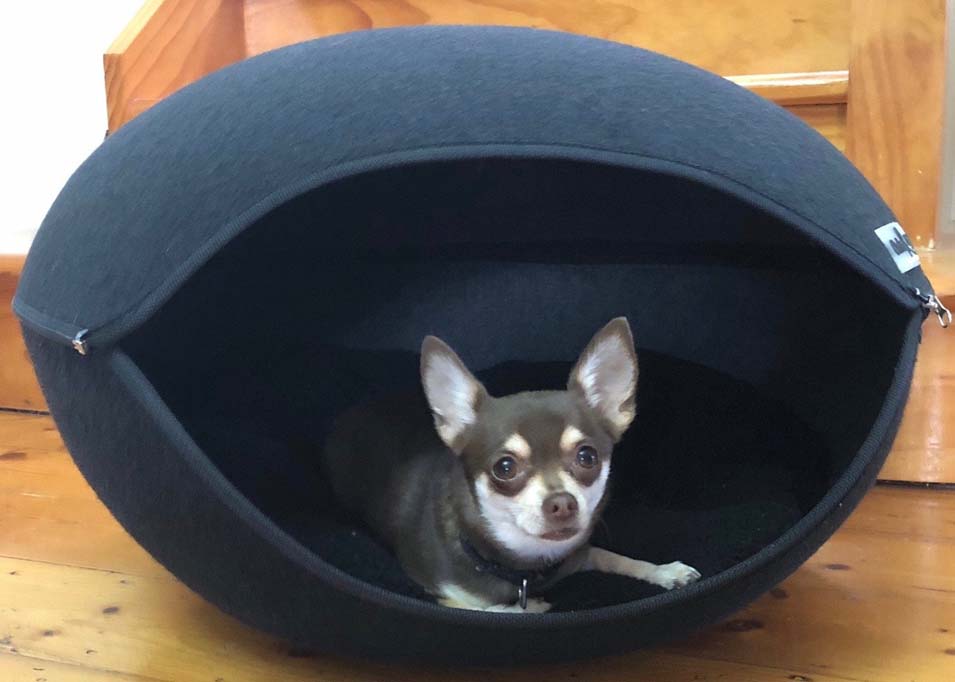 This quirky dog pod is 100% machine-washable and ships from Melbourne, VIC.
Dog Sleeping Bags that ship from Overseas
As you know, we typically prioritise products from Australian businesses in all our content. When it comes to sleeping bags for dogs, we found it a bit hard to find much locally.
Especially when it comes to camping-style sleeping bags. So, we decided to add some international options too to give you a fuller picture of what types of sleeping bags you can get for your dog.
Camping Dog Bed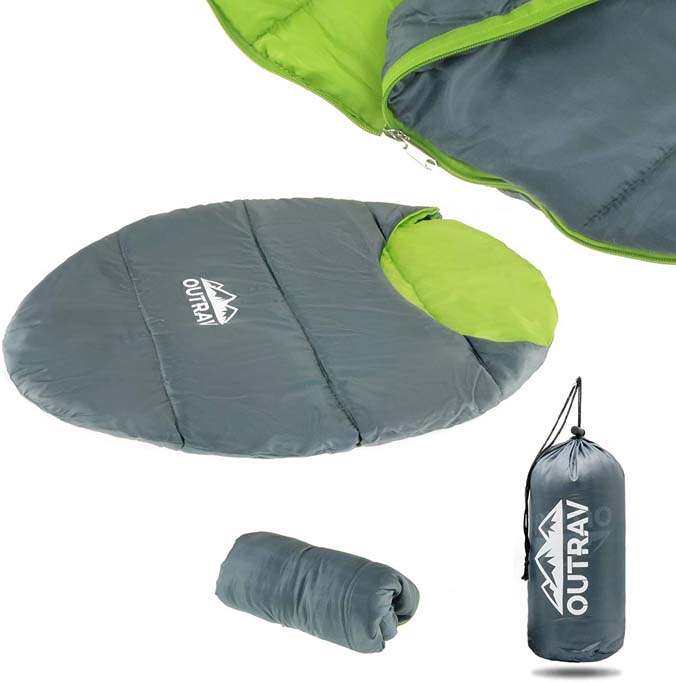 This durable, waterproof camping sleeping bag ships from the US with the quickest delivery option taking about 12 days.
Outdoor Sleeping Bag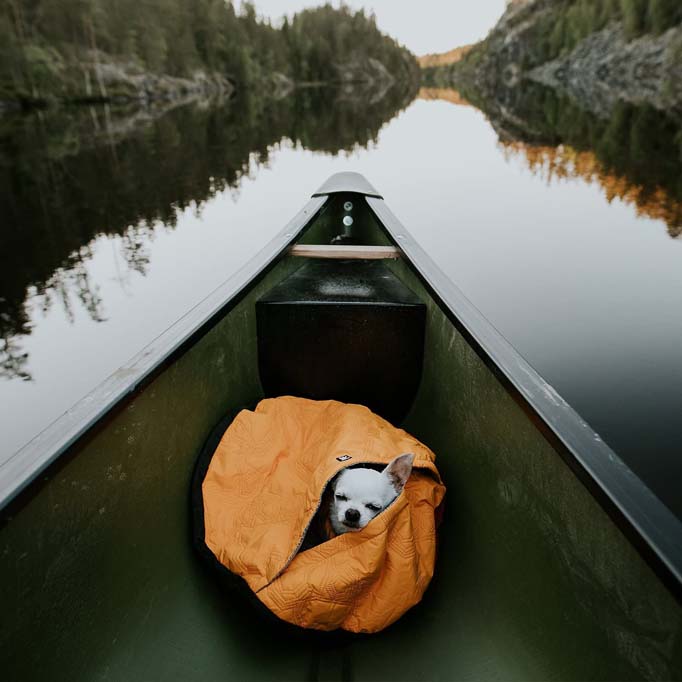 Another cozy choice for outdoor trips is this beautifully designed dog sleeping bag. Ships from the US, fastest delivery taking about 12 days.
Wilder Dog Sleeping Bag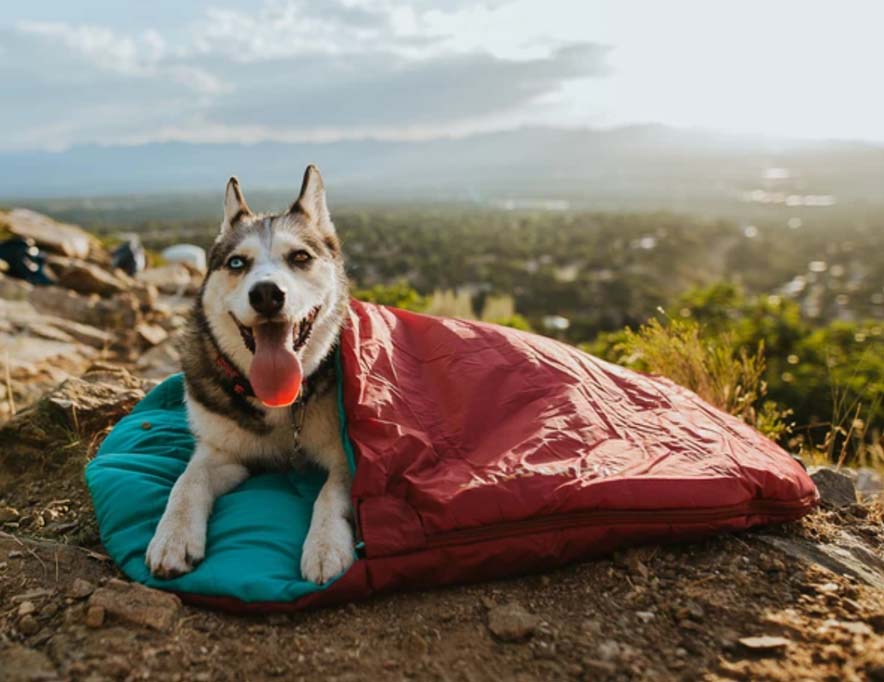 Made with a durable rip stop fabric and extra soft filling, this sleeping bags ships from the US.
Cuddle Cave Bed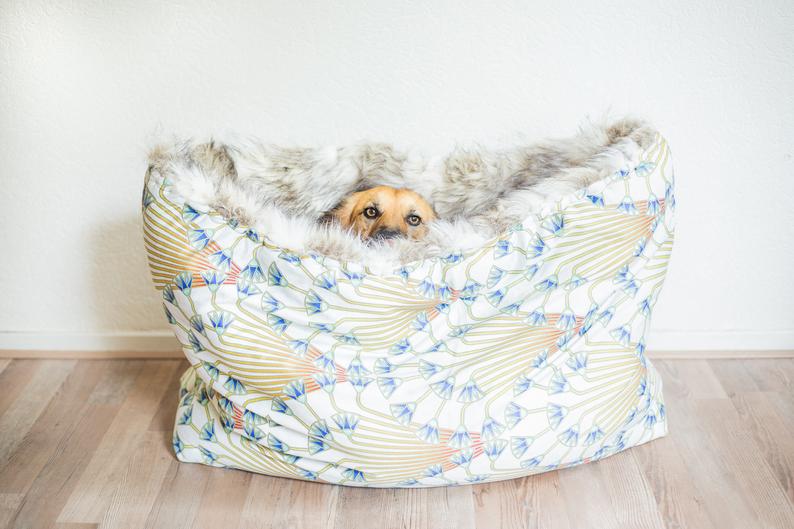 Here's a stylish art-deco dog cave bed, found on Etsy and shipped from the Netherlands. Take about a month for delivery.