4+ Personalised Dog Harnesses For Australians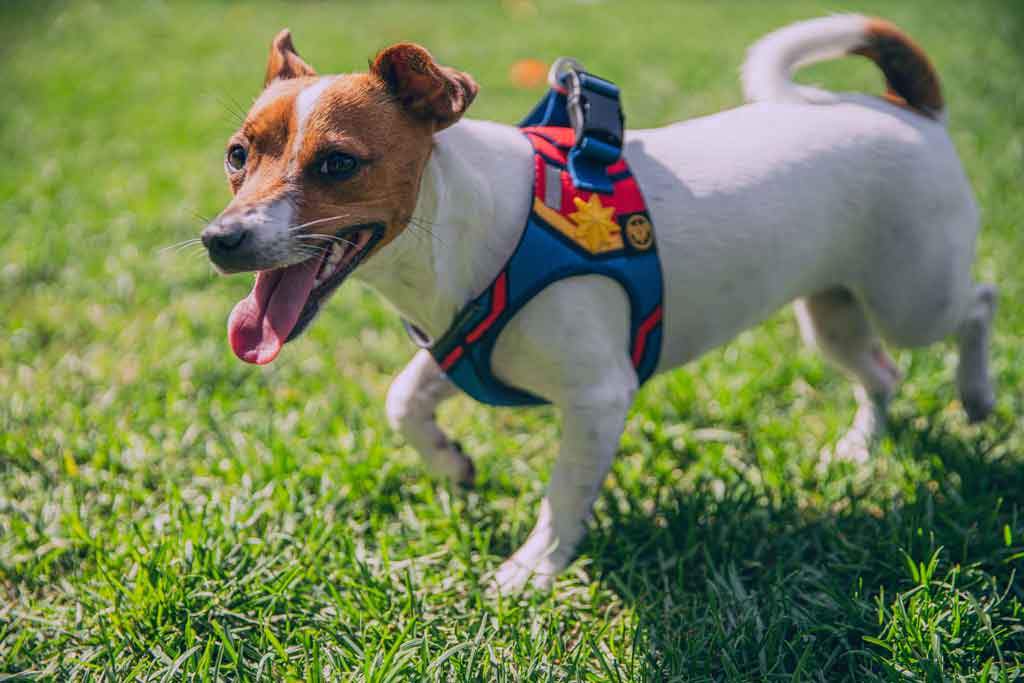 Dave Xu
Personalised dog harnesses are a great way to make sure that your dog is both comfortable and safe at the same time.
If you have a dog who's prone to pulling and not fully leash-trained yet, a harness will help to protect your dog's sensitive throat area while you're out and about.
Dog harnesses are available in many different types. In this article, we'll show you 5+ personalised dog harnesses for Australians (note not all are from Australian-based businesses, but all featured brands offer shipping to Australia). Let's get started.
Personalised Adjustable Dog Harness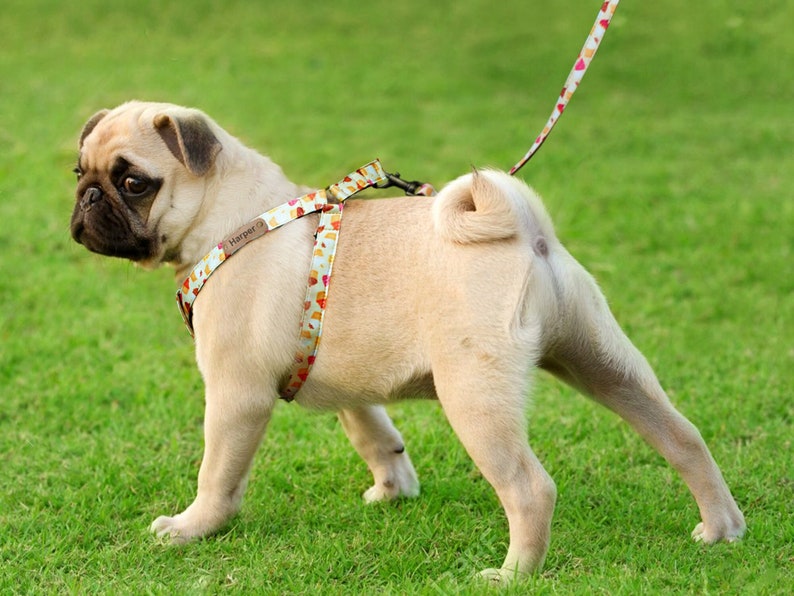 Adjustable personalised dog harness
High-quality solid quick release buckle and hardware
Engrave your information on the metal buckle or leather tag
Ships to Australia from the US
Step in Harness with Engraved Buckle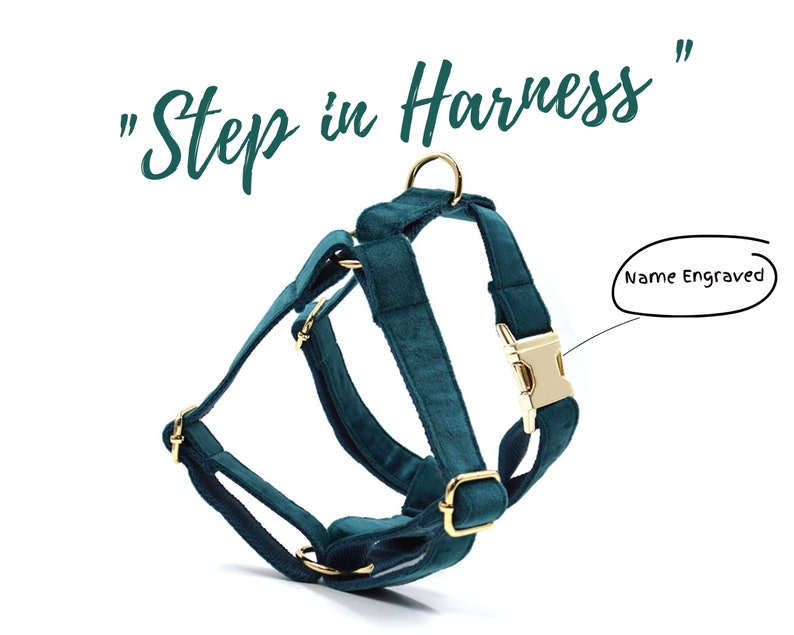 Cute velvet dog harness
Available in 4 sizes
Engrave your dog's name and your phone number on the buckle
Matching leash, waste bag holder, bow tie, and collar available too
Ships to Australia from the UK
Personalised Custom Dog Harness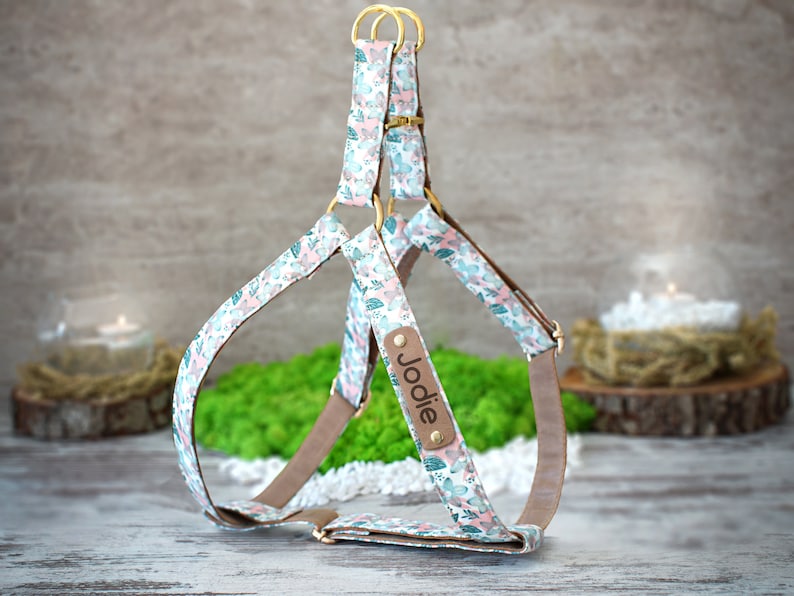 Personalised dog harness with leather lining
Made from print oxford fabric and genuine leather inside
Durable, soft, and comfortable design
Engrave any information of your choice on the leather tag
Ships to Australia from the US
Personalised No Pull Dog Harness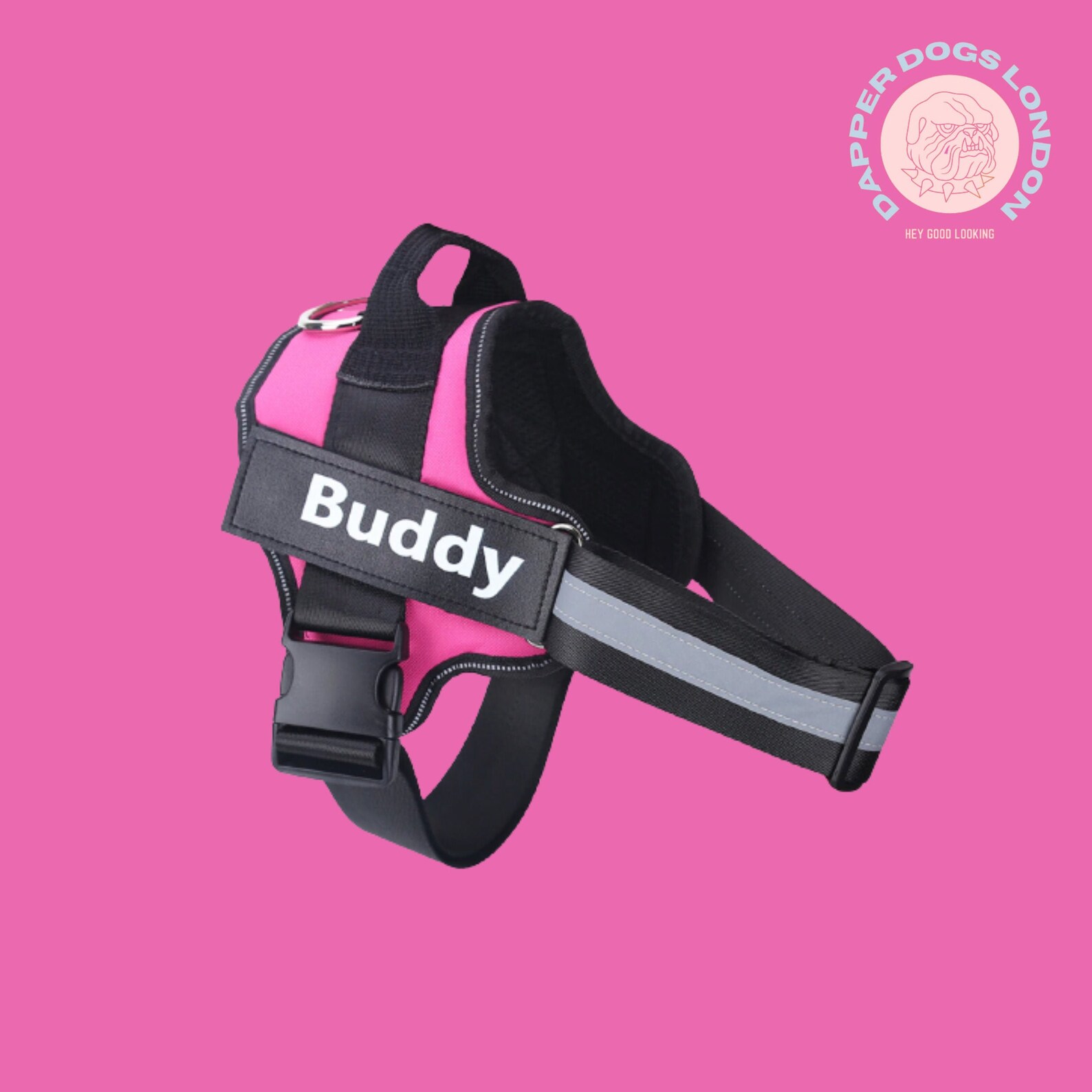 Include a phone number or name on the harness
Text is easily viewable from a distance
You get two pads on both sides in case one comes off
Ships to Australia from the UK
Attach a tag to your dog's harness
If you're struggling to find a personalised dog harness that you like, bear in mind that you can also simply attach a dog ID tag to the harness.
You can attach a pet tag with a clasp or split ring to the d-ring of the harness (the piece of hardware where you also attach your leash to), or you can slide a silent tag on the harness if it's the right size (straps up to 3cm width that can be opened so you can slide the tag on).