7+ Dog-friendly Cafes in Melbourne that serve Puppuccinos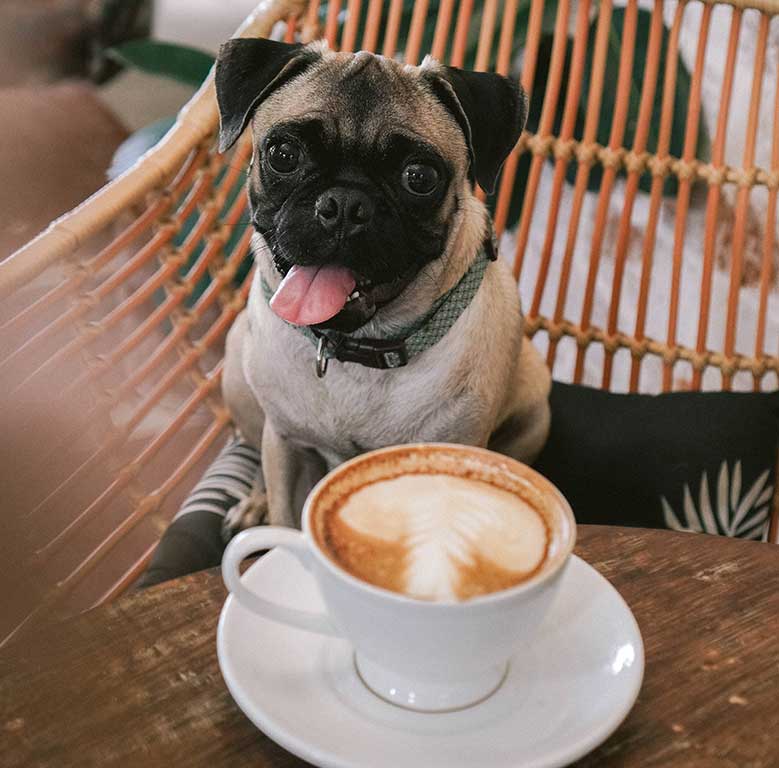 Alexandra Lammerink on Unsplash
Where to get a Puppuccino in Melbourne
People of Melbourne, we finally have the Puppuccino cafe list we've all been waiting for.
Pack your dog(s) and venture out to explore all the cafes for dogs around Melbourne that will spoil your pup with a Puppuccino.
From dog cafés (humans welcome) to dog-friendly (human) cafes, there's something for everyone. Some places will even have a food menu just for dogs.
If we missed a place, don't hesitate to contact us so that we can continue to add more dog-friendly places in Melbourne that serve Puppuccinos to this article.
Dog House, Collingwood
Dogs are often left outside cafe's while the owner pops in to grab a coffee.
The folks at Dog House in Collingwood didn't think this was fair for our best friends, so they created a destination that is centred around dogs, where hoomans are welcome.
Visit for the dog cafe, raw food, and their awesome dog accessories store.
Paws Up Cafe, Balwyn
Paws Up Café believes that our fur-babies deserve nothing but the best. That's why they serve not only drinks and food to humans, but also have a special menu just for dogs.
Miss Drew's Bakery & Dog Cafe, Tyabb
Miss Drew's Dog Café is a quirky retro inspired café in Tyabb. Famous for their custom cakes and cookies, this dog café is open Fridays, Saturdays, and Sundays.
Bellboy Cafe, Brunswick East
Bellboy Cafe offers a modern take on Melbourne brunch classics for the humans, while also catering to dogs with a dedicated 'check-in zone' and tasty Puppuccinos.
Bean Kind, Toorak
Bean Kind is a dog-friendly cafe based in the heart of Toorak village. They're famous for their puppuccino's and also offer a children's menu, so there's something for everyone in the family.
The Jolly Miller Cafe, Altona Meadows
With a total of 14 locations across Victoria, the Jolly Miller Cafe offers a special doggy menu, that includes Puppuccinos, doughnuts, and even a Doggy Quiche!
Bell Street Coffee & Spritz, Fitzroy
Great coffee, cocktails, beer, wine, spritz, local food, questionable chat & the best dogs around. If you find yourself in Fitzroy, pop into Bell Street Coffee & Spritz to treat your dog with a Puppuccino!
Moja Jo's Restaurant, Glen Waverley
Known for fantastic breakfast and great coffee, Moja Jo's in Glen Waverley also caters to your dog with a dog-friendly outdoor area and Puppuccinos.
Got a question about Puppuccinos?
If you want to learn more about Puppuccinos, including how to make your own, in the comfort of your own home, check out this article: How To Make A Puppuccino