Where To Get A Greyhound Harness In Australia (4+ Recommendations)
Juan Gomez on Unsplash
Finding a greyhound harness in Australia can be a bit tricky, which is why we put together this handy article and regularly update it.
Greyhounds are sighthounds (type of dog) and have a very distinct physique.
They have a light, lean head, a skull that's relatively long in comparison to its breadth, an elongated muzzle, and short fur.
In other words, because of how deep their chests are, many regular dog harnesses aren't a good fit for grey's.
It can be hard to find a suitable greyhound harness, and many dog owners end up getting one custom made, or giving up entirely and sticking to greyhound collars.
But sometimes a harness is a better option than a collar. For example when leash-training is proofing to be more challenging than expected, or when your grey has a strong desire to bolt after small prey while you're out on a walk.
So, let's look at some harnesses that you can buy, which are either entirely made for greyhounds, or are recommended by other greyhound owners as a good fit for the breed. We'll start with Australian options, and then move on to harnesses you can buy from overseas, that offer shipping to Australia.
Hand-made Greyhound Harness (Melbourne)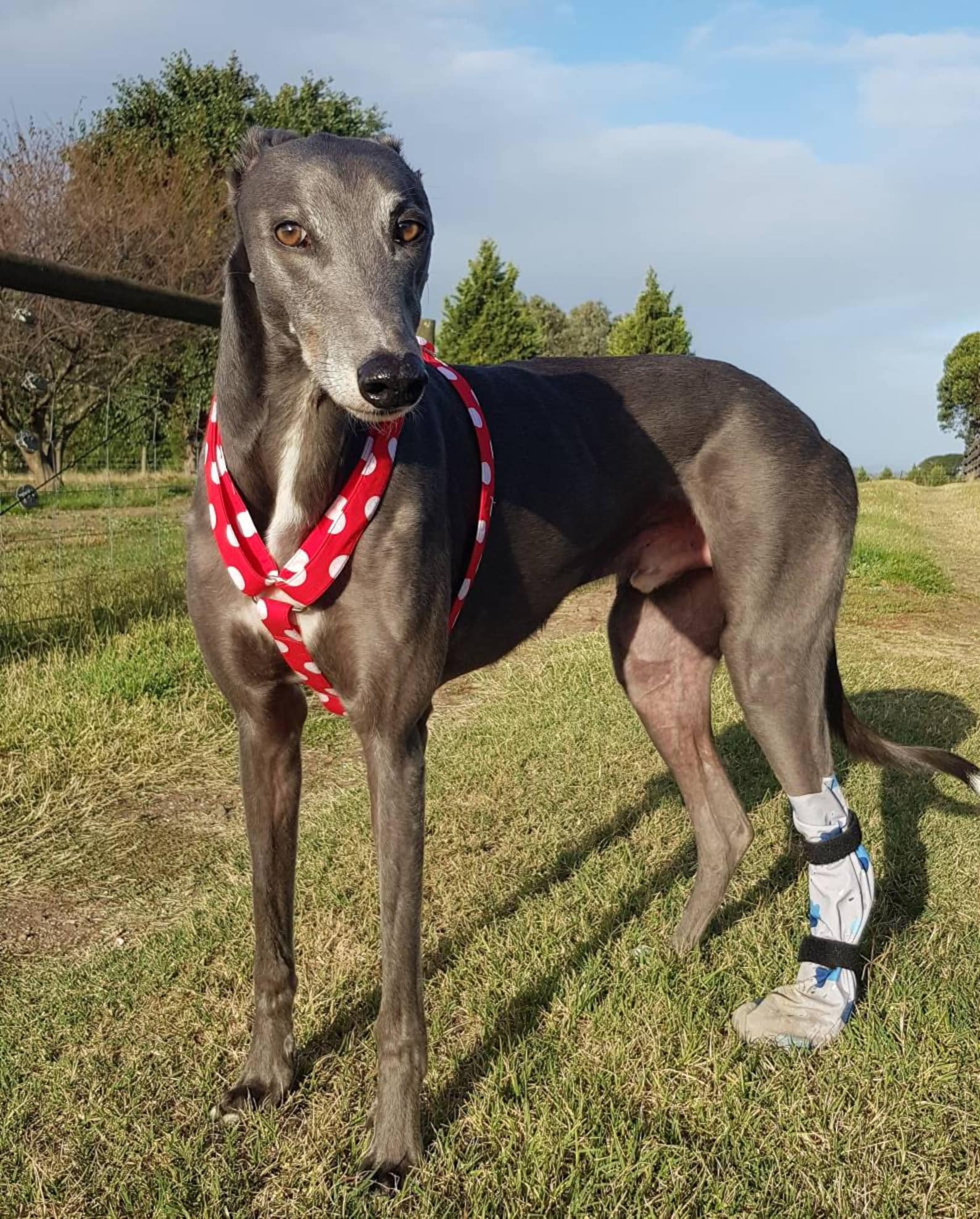 Anti Escape Greyhound Harness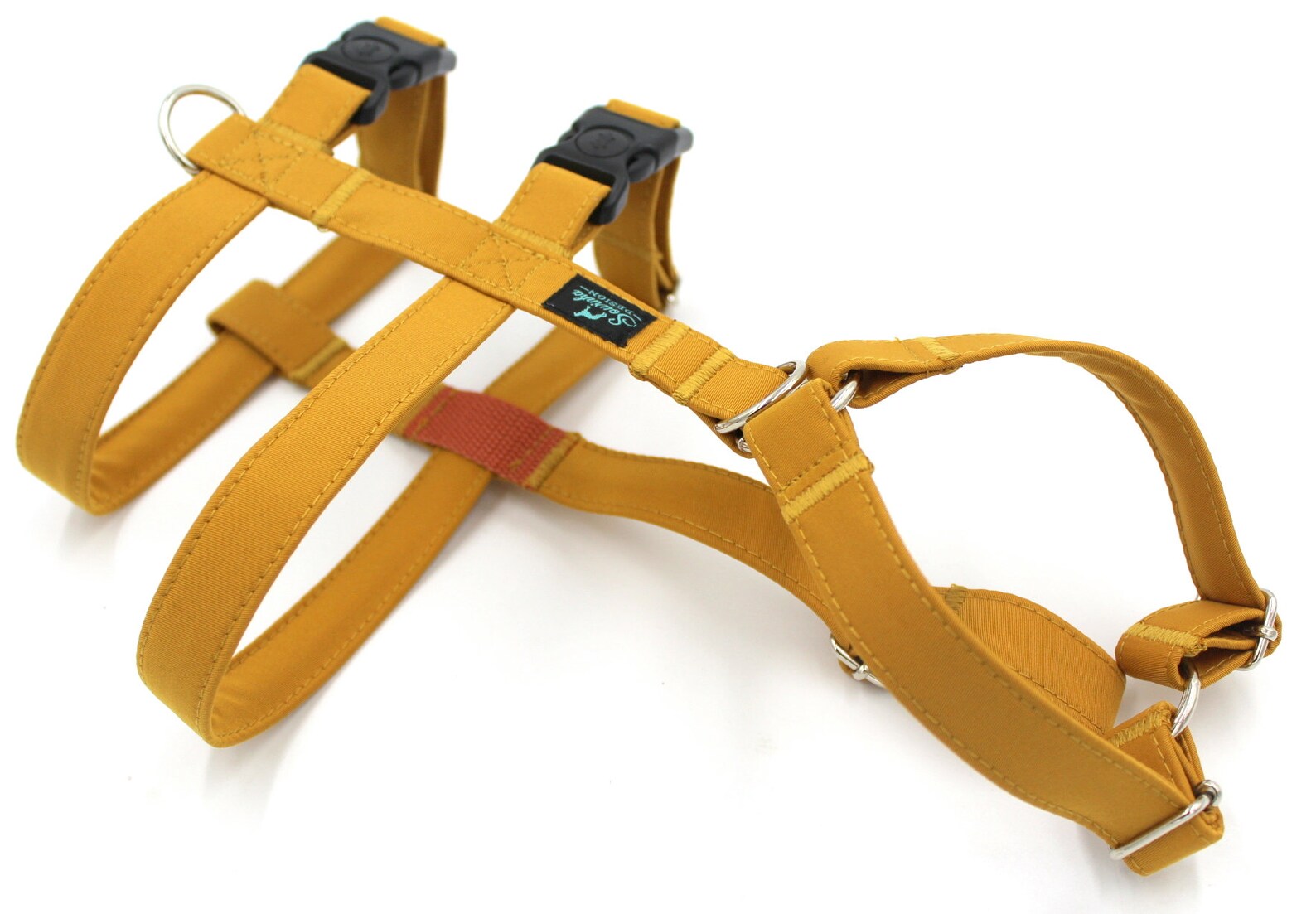 Greyhound safety harness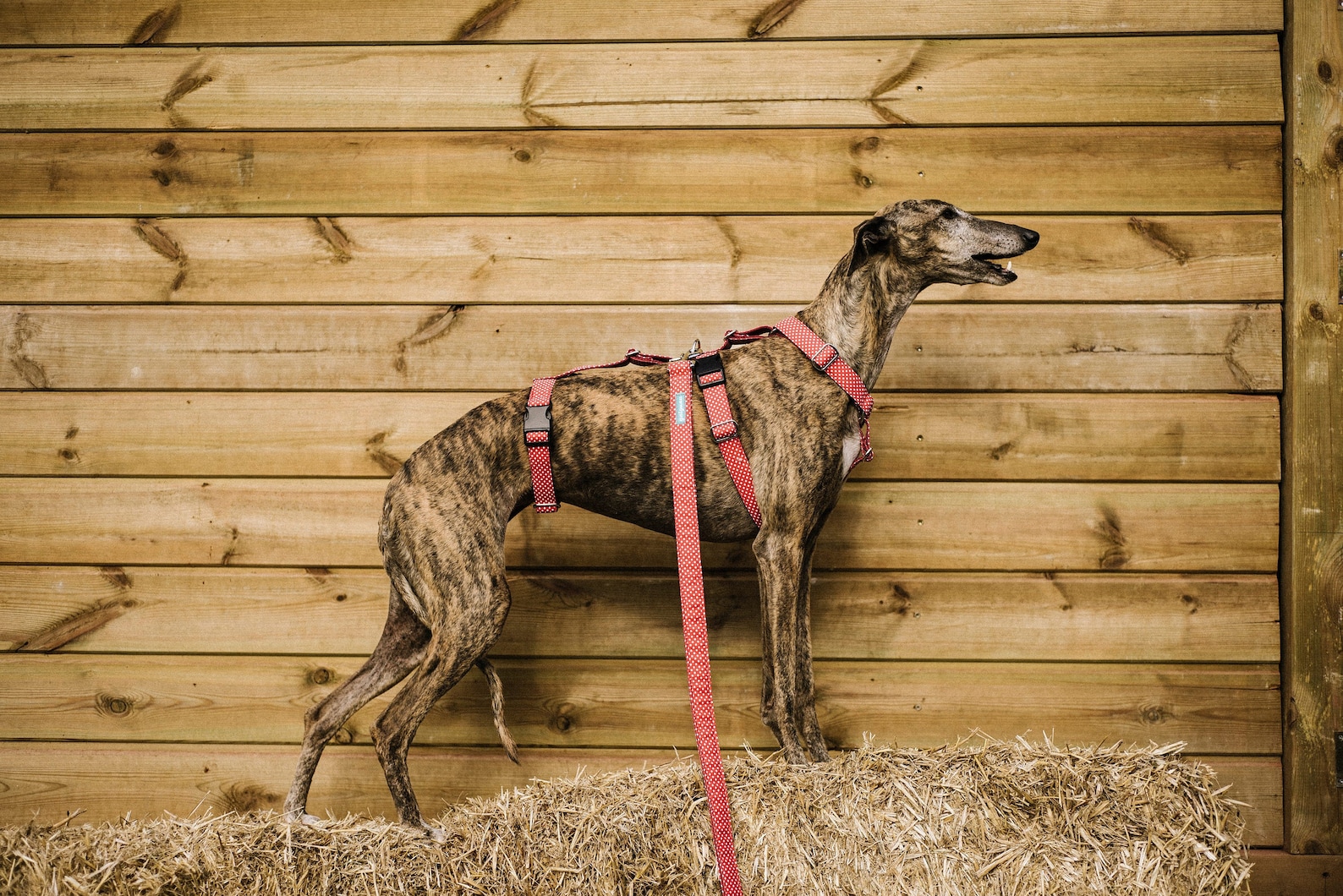 Fleece-lined Greyhound Harness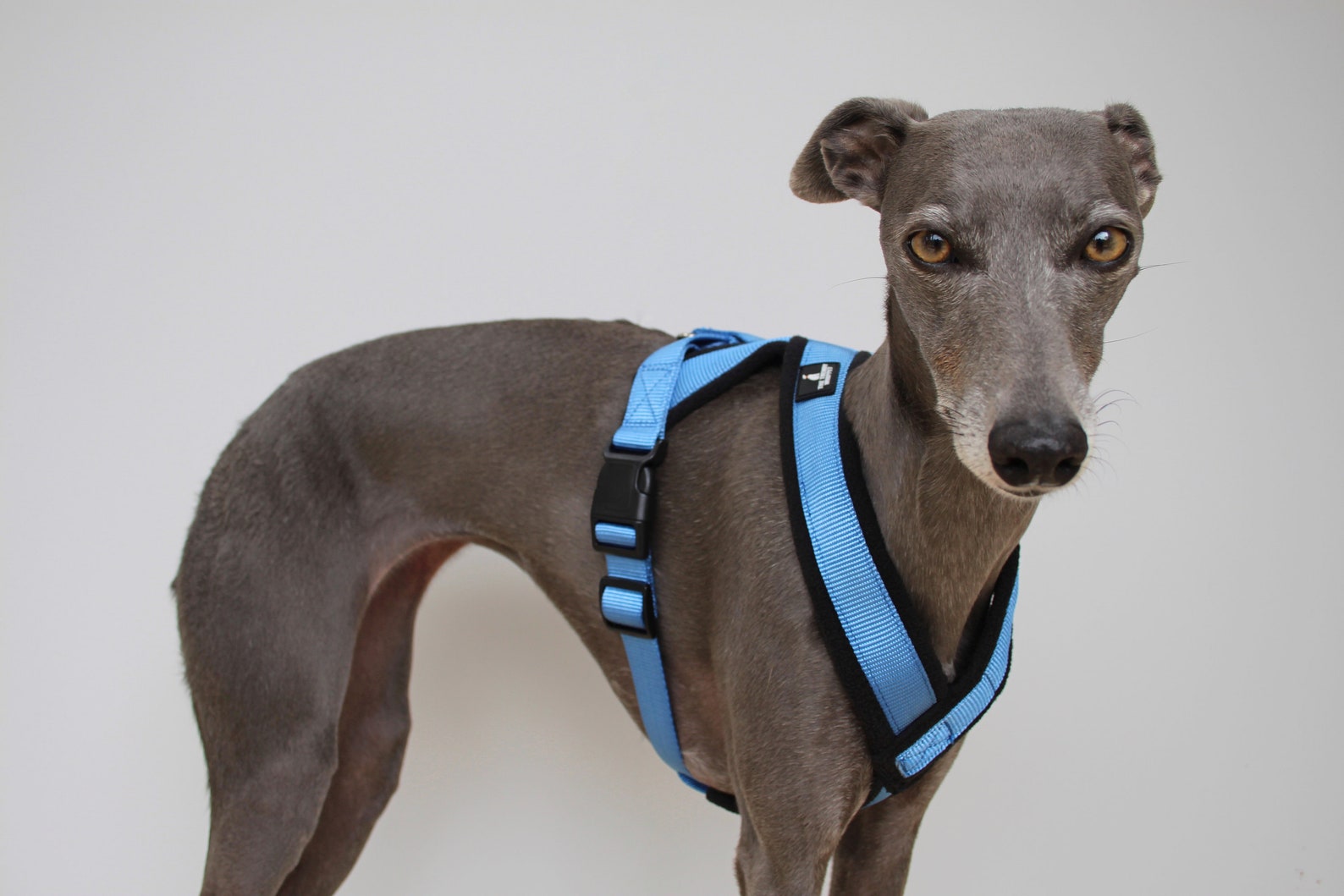 ---
Looking for a matching leash? Check out this article: 27+ Unique Australian Dog Leashes For All Occasions