Find A Dog-Friendly Cafe: Perth Southern Suburbs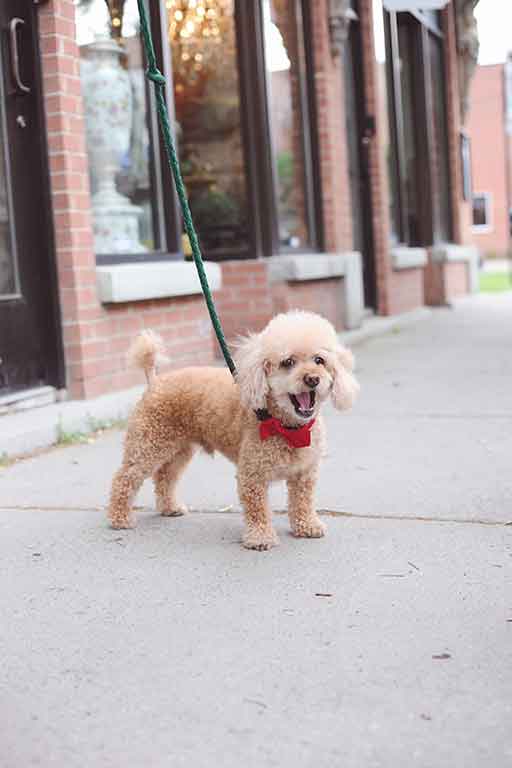 There's nothing better than having a coffee and spending some quality time with our puppers. That's why in this article, we've put together a full map and list, to make it easy for you to find dog-friendly cafes in Perth's southern suburbs.
If you're looking for dog-friendly cafes in the northern suburbs of Perth, have a look here: Find A Dog-Friendly Cafe: Perth Northern Suburbs
Table of Contents
Where Are Dog-Friendly Cafes In Perth's Southern Suburbs?
Use the map below to find a Dog-Friendly Cafe near you. Scroll down to learn more about the many Dog-Friendly Cafes in Perth.
You can open this map in Google Maps to share or save it by clicking the top right icon.
Southern Suburbs: Dog-Friendly Cafes
Applecross – Old Boy Cafe
Strong coffee and a dog-friendly welcome can be found at Old Boy Cafe in Applecross.
Armadale – The Organic Circle
Dogs are very welcome at this 100% Organic Cafe and Health Food Store in Armadale.
Beaconsfield – Little Hawk Freo
A local's favourite with great food and service.
Beckenham – Fika on Brix
Located within Mills Park, this lovely cafe will welcome your pooch with open arms.
Bicton – Little Stove
Little Stove in Bicton is a pawfect spot to relax after a leisurely walk along the Swan River.
Bull Creek – The Little Parry
Dogs are welcome at this lovely cafe with great food options for breakfast, lunch or morning tea.
Cloverdale – Sapore Espresso Bar
Known to be really busy at times, Sapore Espresso Bar is a great spot to go for a dog-friendly coffee in Cloverdale.
East Victoria Park – The Sparrow's Nest
The Sparrow's Nest in East Victoria Park is a dog-friendly cafe on Albany Highway with friendly service and yummy food.
East Victoria Park – Antz In Ya Pantz
They certainly love dogs as their Instagramm feed @pupsofantz attests. Pop by Antz In Ya Pantz in East Vic Park for great coffee and bagels. You can also buy a great variety of freshly roasted beans here.
Fremantle – Moore & Moore Cafe
Moore & Moore's mission is to provide you with fresh, sustainably grown local produce. Dogs are allowed in the seated area at the front, which is also a fantastic spot for people-watching.
Fremantle – The Kiosk
The Kiosk in Fremantle is located right by the Swan River and has an extensive, dog-friendly outdoor seating area.
Fremantle – Stacked Cafe
Strong coffee and a dog-friendly welcome can be found at Stacked Cafe in Fremantle.
Kensington – The Little Banksia
The Little Banksia in Kensington is offering one of the best breakfast menus in Perth and welcome dogs in their outdoor seating area.
Lathlain – Laika Coffee
Laika Cafe and Roasters is your perfect morning brunch spot in Lathlain. If the smell of fresh coffee isn't enough to get you through the door, we're sure the amazing menu and the fact that they are a dog-friendly cafe will.
South Fremantle – Ootong & Lincoln
Within walking distance from the South Fremantle Dog Beach, you'll find Ootong & Lincoln who will provide your pup with plenty of water, love, and treats.
South Fremantle – Port City Roasters
Port City Roasters is a trendy cafe with a large dog-friendly outdoor area.
South Fremantle – Third Wheel
Third Wheel in South Fremantle is a dog-friendly cafe with a lovely outside seating area that's full of locals – both human and canine.
South Perth – The Acai Corner
The Acai Corner is a food truck based on the South Perth foreshore, just by Coode Street playground, so there's lots of space to relax with your dog.
Victoria Park – Bespoke by Barista HQ
If you ever find yourself in Vic Park together with your dog, pop by Bespoke by Barista HQ for a Puppuccino.
Willetton – Six Willows Cafe
Dogs are welcome at Six Willow's outside alfresco area.
White Gum Valley – Cafe Lumos
If you're a dog owner in the White Gum Valley that's in need of a great coffee, Cafe Lumos is where you want to go.
Did we miss a place Dog-Friendly Cafe in Perth's Southern Suburbs?
We love hearing about all the fabulous dog-friendly places around Perth. Please feel free to get in touch with us anytime, either through Instagram or our Contact Form. Thank you!

Want to learn about more Dog-Friendly Things To Do In Perth?
Check out our other posts on dog-friendly coffee places, such as Where To Find A Dog-Friendly Puppuccino Cafe in Perth.
Fortunately, Perth also has lots of dog-friendly activities that you can enjoy with your little mate.
Have a look at The Best Instagram Spots For Dogs In Perth, The Best Budget-Friendly Things To Do In Perth With Your Dog, and The Ultimate Bucket List For Perth Dogs.
Don't feel like going out? Learn how to make a Puppuccino so that you can spoil your dog in the comfort of your own home.