The Best Perth Instagram Locations For Dogs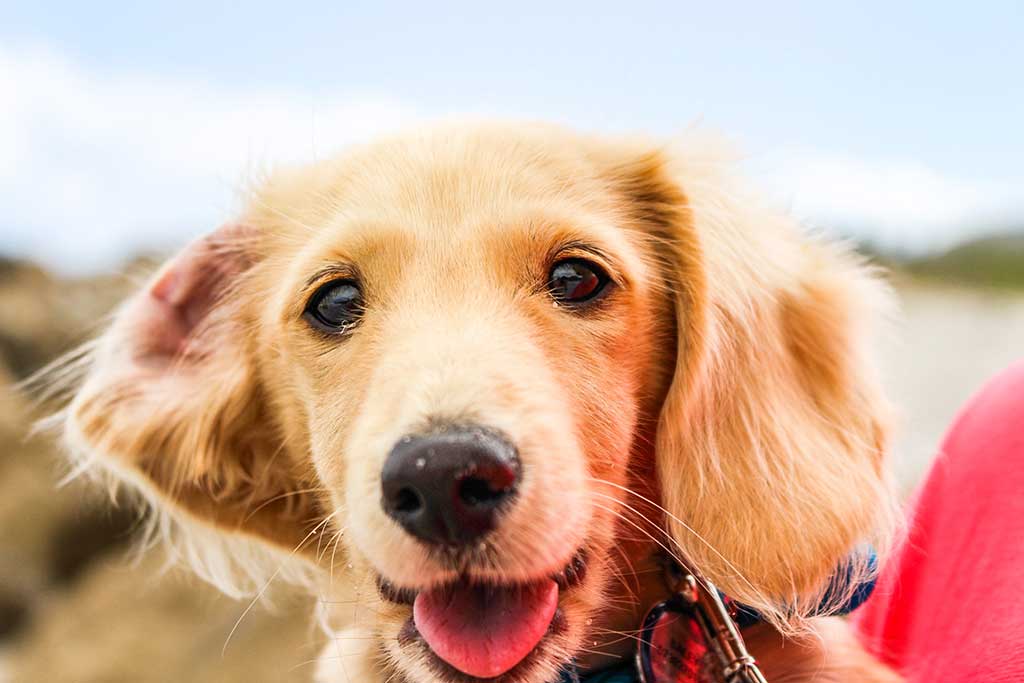 With our beautiful beaches, stunning nature and city architecture, Perth is filled with perfect Instagram opportunities.
There are some great Instagram spots for Perth dogs in our city, so we've put together a list of our favourite places.
From the colourful street art to our stunning beaches, we hope you have as much fun as we did visiting some of the best Perth Instagram locations for dogs. 
Table of Contents
Crawley Edge Boatshed
A photographers dream that's quickly turned into a Perth icon. The Crawley Boatshed (aka the Blue Boat House) can be a bit out of the way for most people wanting to take a photo, but it's fantastic for dog-owners.
Take your pup for a walk along the Swan River before capturing a stunning picture with an Instagram wow factor! You could also go for a stroll around Kings Park before or after. Just make sure you're careful with traffic as Mounts Bay Road is close-by and can be super busy most times of the day.
Kings Park
Speaking of Kings Park, we all should really go there more often. Situated on 400 hectares (that's over 900 acres!) the park is a mixture of grassed parkland, botanical gardens and natural bushland. There are SO MANY fantastic photo opportunities, as the park is offering a variety of stunning backdrops, ranging from the Swan River to city views. Kings Park also has many great walks you could do with your pup. Just make sure you keep your doggo on a leash and be aware that they aren't allowed within 10 metres of any children's play area.
Birthday Party Photos
This isn't exactly a determined Perth Instagram Location, but did you ever consider throwing your dog a birthday party? What better photo opportunity is there than your dog posing next to his dog-friendly birthday cake. If you're looking for some inspiration, have a read here: How to throw your dog a birthday party in Perth
Ellis Brook Valley Reserve
The Ellis Brook Valley Reserve makes for a great little day trip as it's just over half an hour away from Perth. The Reserve is home to over 550 varieties of spring flowers, which makes it one of the richest wildflower displays on the planet!
Pro Tip: While there are plenty of trails to explore all year long, the flowers are their best in September and October, after good winter rains.
Ootong & Lincoln
We LOVE spending time in South Fremantle. It's so lovely walking down South Terrace, as well as having the South Beach Dog Beach in walking distance. When wandering down the street, you can't miss Ootong & Lincoln and their iconic outside mural. Ootong & Lincoln is a dog-friendly, quirky and rustic eatery with homemade dishes for both breakfast and lunch. Their alfresco area is dog-friendly, and while you're there, don't forget to snap a photo with their mural in the back.South Fremantle East West Design
Speaking of South Fremantle, there's also no way you won't notice the fabulous artwork on the frontage of East West Design. Many love coming here to browse through the unique furniture store, as well as capturing great photos with the stunning exterior mural.
Swan River
The Swan River is a fantastic Perth Instagram Location from all angles. You could go for walkies along the South Perth foreshore, head into the city to Elisabeth Quay, walk along the river towards Crawley, or head to a SOR neighbourhood such as Applecross for a more quiet walking experience.
Pro Tip: If your dog is well behaved and loves water, have a look at Pups on Sups and their doggie paddle sessions!
Henry Summer Bar
Henry Summer is an urban cocktail and wine garden in the heart of Northbridge. As a place that is known to be dog-friendly to friendly dogs (check #henrysummerdogs), their unique colourful interior makes it the perfect place to snap some cool pics of your pup.
Leighton Dog Beach
Did you know that we have 19 stunning beaches just from Fremantle to Trigg? With many of them being dog beaches, there are plenty to choose from for some great photos. While literally all of them are great and stunning, if you pick the Leighton Dog Beach, you can get the iconic Fremantle port in as a backdrop!
Raeburn Orchards in autumn
Located just 40 minutes East of Perth in Roleystone, is this magical place called Raeburn Orchards. It's basically an Autumn Wonderland where you can snap stunning pictures with the most colourful autumn leaves.
Lesmurdie Falls National Park
Did someone say waterfall? The Lesmurdie Falls make for a great daytrip from the city. Plan to visit after recent rainfalls for the best experience 🐾
Pretzel in Northbridge
If you're after a trendy pick shipping container as a backdrop, look no further than Pretzel in Northbridge. 
What Are Your Favourite Perth Instagram Locations?
We LOVE hearing about all the fabulous things you get up to with your puppers in Perth. Please share them with us anytime, either through Instagram or our Contact Form. Thank you!