7+ Large Dog Bed Ideas for Australian Dogs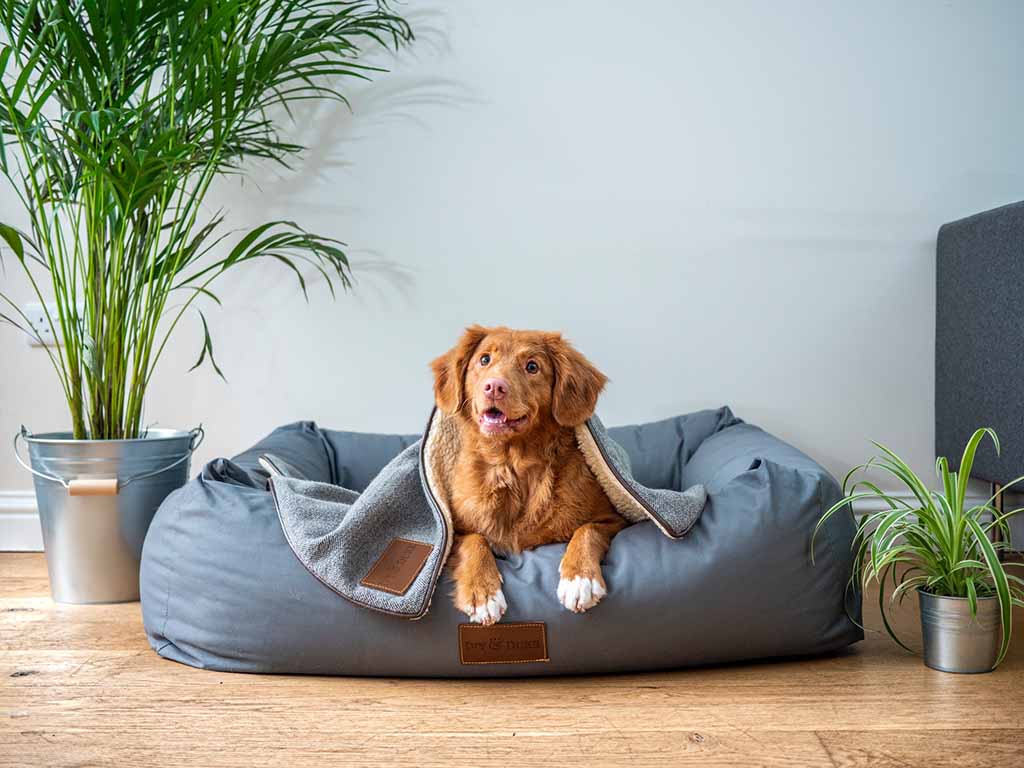 I'm excited to share with you some amazing large dog bed ideas today.
If you're a large dog breed parent I won't have to tell you how difficult & expensive it can often be to find good quality products at a reasonable price, especially in retail shops.
While there's a seemingly abundance of dog beds for smaller breeds, it can be a real challenge to find something cool and comfortable in a big size.
So here in this article, I've rounded up the best large dog beds with the best reviews that you can buy online.
Table of Contents
What is the best dog bed for a large dog?
Your dog has their own individual preferences, so the simple answer to what the best dog bed for a large dog is: it depends on your dog.
You might purchase the most expensive bed on the market and your dog will continue to choose the cold tiles for their naps.
So, unfortunately it's a bit of a "try and see" when it comes to choosing the best bed for your large dog.
That said, if you want the best of the best, look for the following:
As little synthetic materials as possible
Low height to reduce impact on your dogs joints
High-quality orthopaedic memory foam
If you're looking for a frame or a custom-made piece of furniture, check out our article on wooden dog beds.
Large Dog Bed Ideas for Australians
Below we'll share with you different styles of dog beds for large dogs that you can buy online in Australia.
Calming Large Dog Bed
This giant calming dog bed is designed for superior comfort and made from pet-safe materials. See on Amazon.
Handmade Large Dog Pillow Bed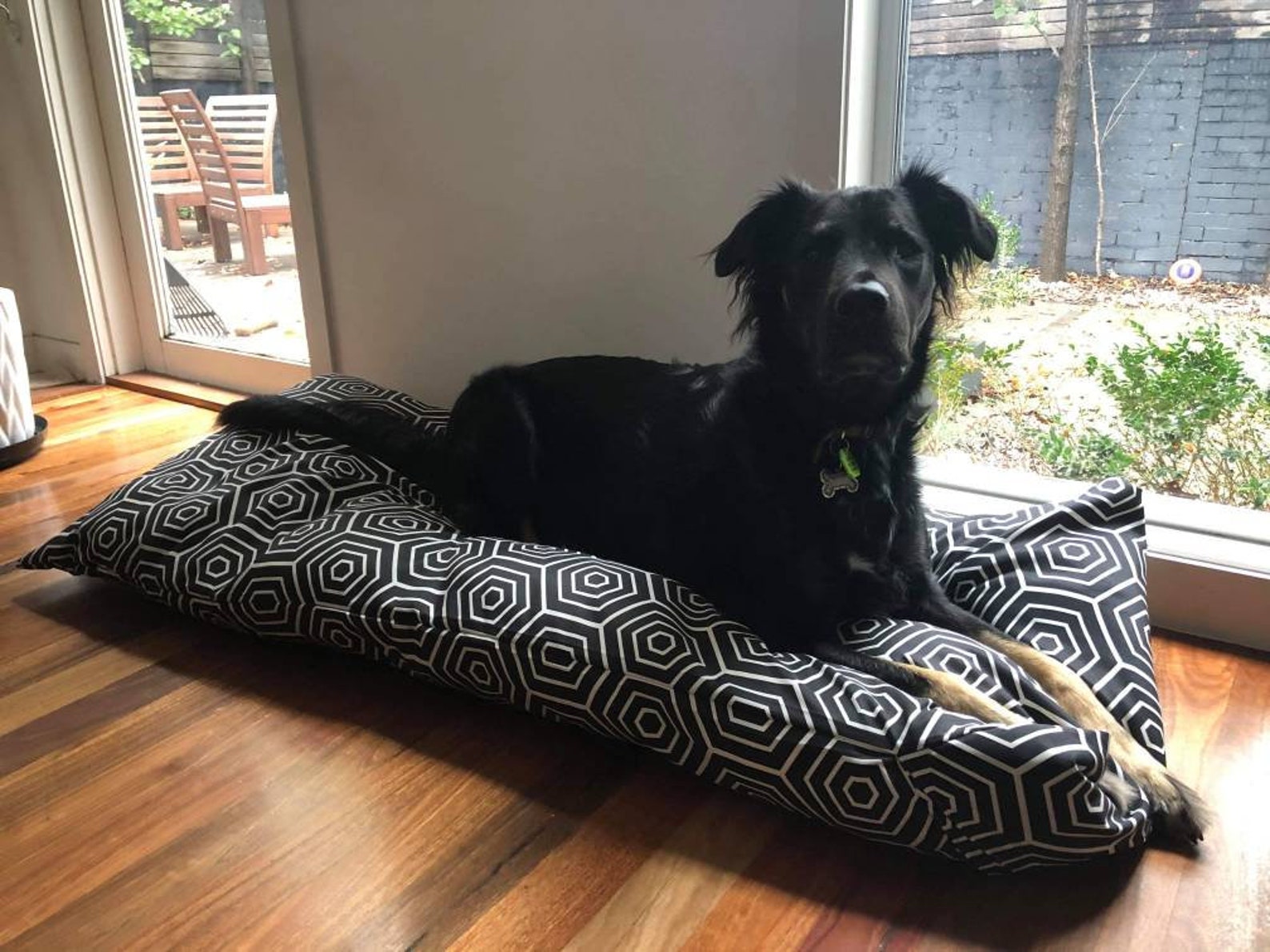 This beautiful large dog pillow bed is handmade in Cairns, QLD. See on Etsy.
Plush Large Dog Bed
If your dog likes something really soft and cozy to relax on, check out this large dog bed made from breathable plush fabric. See on Amazon.
Orthopedic Memory Foam Large Dog Bed
Perfect for big size breeds such as Labradors, Huskies, and Great Danes. This orthopedic memory foam large dog bed is machine washable and has a waterproof cover. See on Amazon.
Orthopaedic Blue Large Dog Bed
Available in sizes up to Jumbo Plus, this orthopaedic large dog bed is available in different colours and comes in a sofa-style design. See on Amazon.
Luxury Large Dog Bed
This luxury dog bed for large breeds is water resistant and comes with removable washable covers. See on Amazon.
Extra Large Jumbo Dog Bed
This super soft extra large dog bed comes with a free polyester blanket that attaches easily to the front of the bed. See on Amazon.
Raised Large Dog Bed
Lots of large dogs prefer a simple raised dog bed rather than a soft and snuggly one. Furthermore, trampoline-type beds like these ones make for a great outdoor dog bed and are helpful for dog training (when teaching your dog to go to their place and stay there for periods of time). See on Amazon.