5 Cool Personalised Dog Collars You Need To See
If you don't like the tingly sounds of a dog tag, or the risk of it falling off, a custom personalised dog collar may be for you.
Your dog can be identified all day long without making a noise.
Note that you can also get something that's called a silent dog tag these days. There are different types of them, but they're all quiet.
That said, the risk of a tag breaking and falling off remains.
So, in this article, we'll show you some cool personalised dog collars. Let's dig in.
Personalised Leather Dog Collar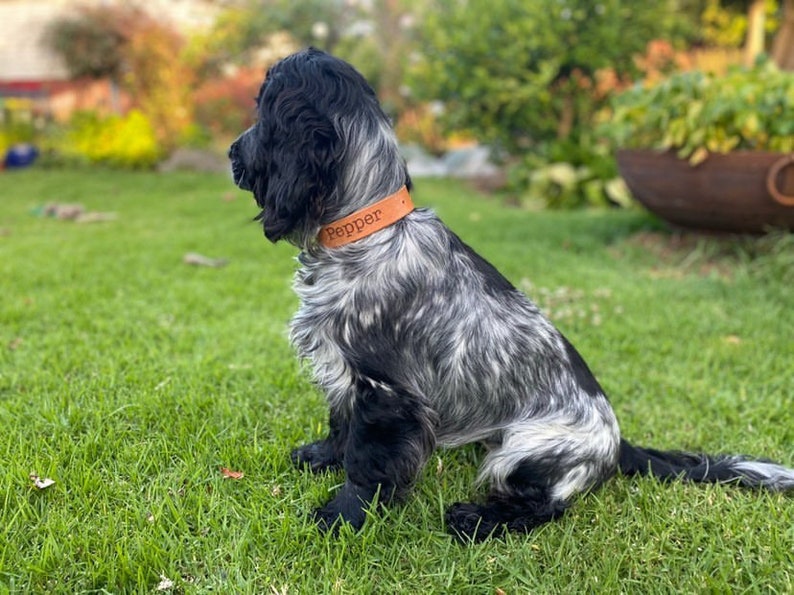 Custom Embroidered Dog Collar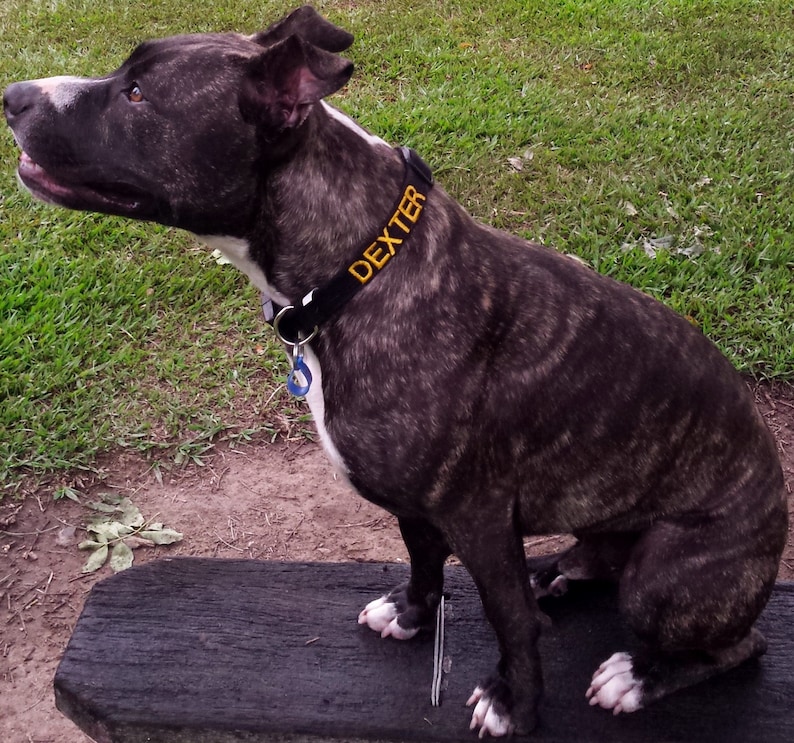 Personalised Dog Collar with Name Plate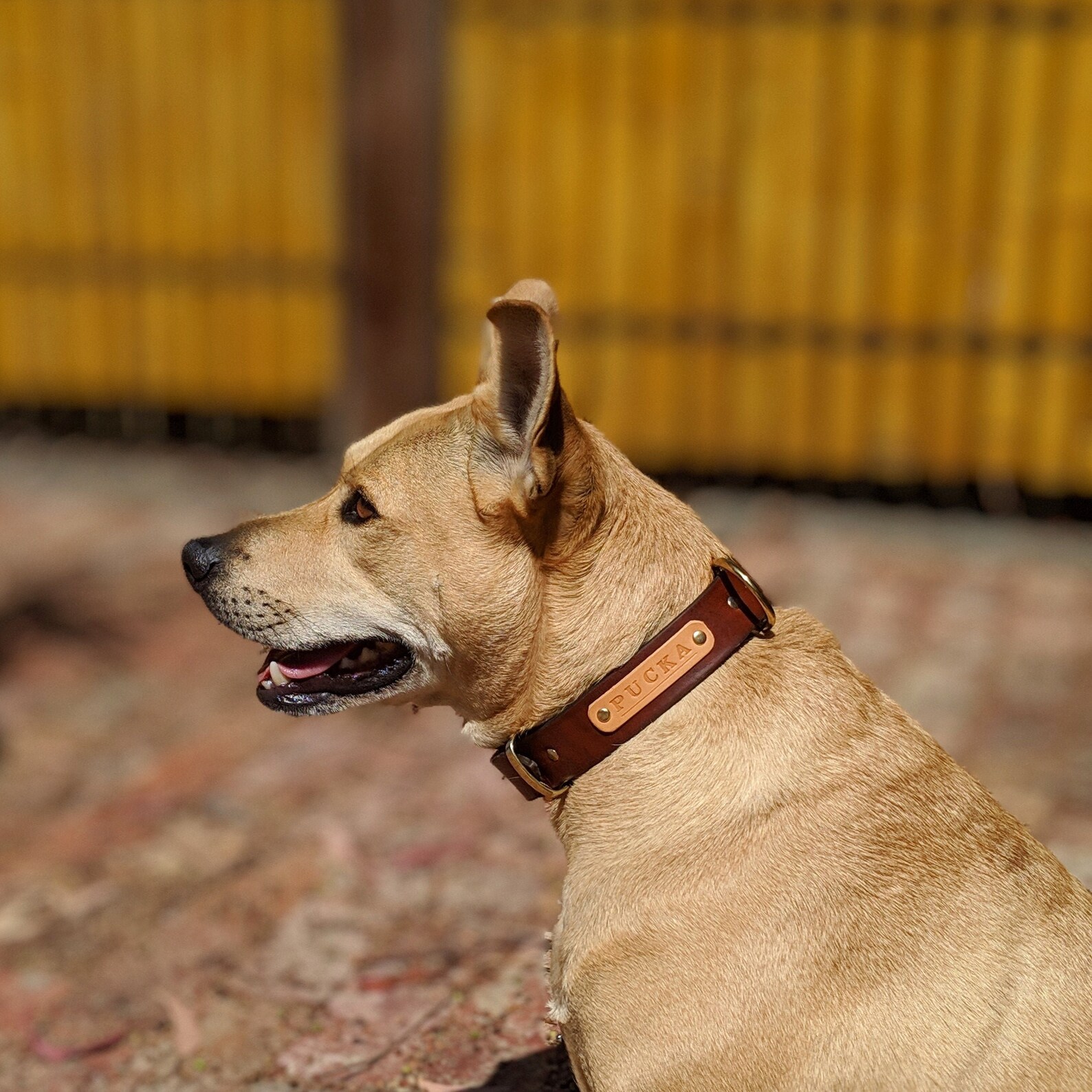 Floral Design Collar with Engraved Plaque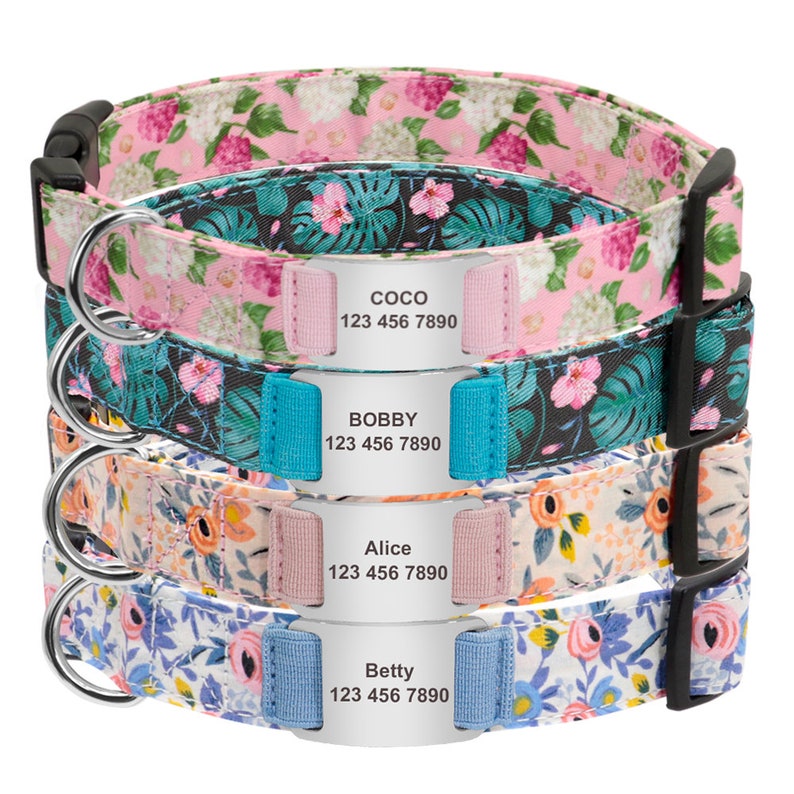 Personalised Reflective Dog Collar